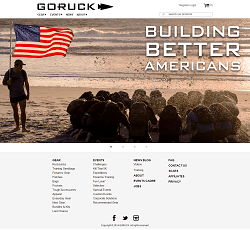 People in the military often report feeling a sense of camaraderie that they never experience again in their lives. Going through tough challenges can bring people together. Completing those challenges, however, requires the right gear.
Goruck offers products and services that can give civilians a military style experience. The company also produces a wide range of gear that active soldiers use in combat. There are a few other companies that offer similar options. You should do some independent research to learn more about what these businesses can offer. You may find that Goruck isn't the perfect fit for you. Many people, however, will become infatuated with Goruck's commitment to quality and community.

About Goruck
Goruck was founded in January 2008, but it didn't start selling gear until 2010. Jason McCarthy, who joined the military shortly after the 9/11 terrorist attacks, started the company to bridge the gap between civilian and military worlds. By adjusting military equipment, he hoped to give civilians the tools they needed to participate in challenging activities. The company's first product was GR1, a rucksack that comes with either a pocket large enough to hold a 17″ MacBook Pro or a hydration bladder. The rucksack is made of the same materials that Special Forces rely on in the field. That makes it an extremely durable, reliable piece of equipment for travelers willing to go just about anywhere.
In the spirit of giving civilians access to adventurous, challenging events, McCarthy created the Goruck Challenge. The event, which lasts from 10 to 12 hours, groups participants into teams so they can work together towards common goals. The challenge isn't about what you, the individual, can accomplish, but what you can contribute to a group striving towards a common goal. Goruck Challenge uses Special Operations training to push teams to their physical and mental limits while getting motivation and support from Goruck staff.
Goruck continues to design and manufacture new gear that can tolerate the harshest conditions. Whether you're hiking through the Rockies, moving quickly through Baghdad, or passing through New York City, Goruck gear promises reliability. True to the beliefs of Goruck's founder, all of the products are made in the United States from high-grade materials.
Goruck also continues to host challenging events. These events push people to their limits, but they also serve as testing grounds for Goruck's new equipment. If the equipment can survive a Goruck challenge, it can survive practically anything.

Top Features of Goruck
Since its founding, Goruck has developed a wide range of gear, including more rucksacks, bags, training sandbags, and clothing. The company even sells firearms gear that keeps guns safe and secure in the home and during travel. Every piece of gear is made from the best materials available in the U.S.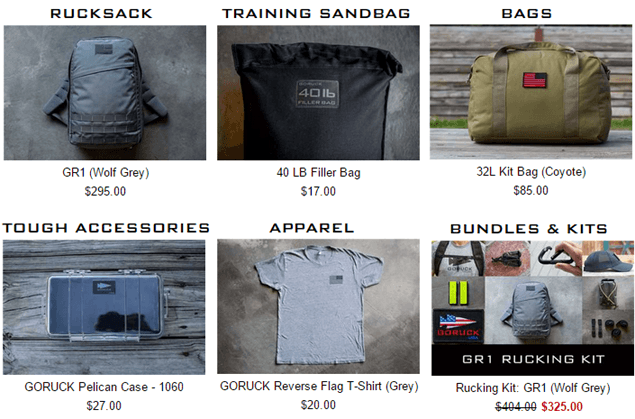 Customers get free shipping on orders over $100. Considering that most of the equipment costs more than $100, free shipping is almost automatically included.

Since Goruck builds its equipment to withstand practically any environment, it offers a guarantee called the Goruck Scars Lifetime Guarantee. If your equipment experiences any damage, you can send it back for free repairs. There are a few repairs that the company does not offer for free, though, including:
Dog attacks
Gunshot holes
Damaged caused by washers and dryers, which the company does not recommend using
Other than that, the company will pretty much fix anything.

Criticism of Goruck
There aren't many criticisms of Goruck. The company makes quality equipment for rough travel. Many members of the Armed Forces use the rucksacks and other items during deployment. The company also has a range of events, including strenuous exercises and fun gatherings.
Really, the only reason someone might dislike Goruck is that they do not like military gear. But why would someone with that opinion even consider buying this gear? If you want the types of items sold by Goruck, you will almost certainly enjoy your experience.
Goruck Customer Service
Goruck makes it pretty easy for customers to get the services they need. You can use the website to send the company an email. There's even a field where you can attach pictures of your gear.

The company maintains active profiles on Facebook, Twitter, and Instagram. If you use those sites, you can contact them there.
Goruck also helps customers by giving them access to product videos and training advice. While you can always contact customer service to get an answer to your question, chances are that the website has the answer you need. This helps save customers time and gives employees a chance to focus on their work.
Frequently Asked Questions About Goruck
Q: What does "Goruck" mean?
A: It's a combination of the words "go" and "ruck," which is short for rucksack.
Q: How do I know what size to choose when buying equipment?
A: Goruck's website has a size chart that should help you decide which size is appropriate for your frame.
Q: If you can't clean Goruck gear with a washer and dryer, how can you clean them?
A: Start by hosing the gear down to remove loose debris. Once you have removed much of the dirt, use a brush and soapy water to clean the gear. Rinse the gear to see whether it is as clean as you want it. If not, repeat. Hang to dry, preferably outdoors in fresh air.
Q: Does Goruck offer any discounts to make the gear more affordable?
A: Goruck will give you a 25% discount if you are or have been a full-time time member of the armed forces. Law enforcement, fire, and rescue personnel also qualify for the discount.

Pros of Using Goruck
Wide range of military grade items
Made in the USA
Strong customer services
Free repairs for most types of damage
Cons of Using Goruck
There aren't really any cons of using Goruck. Some of the items are a little expensive, but that's because you're paying for quality
Conclusion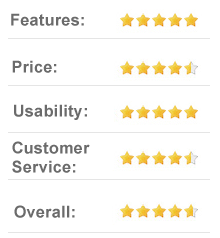 Goruck is an interesting company pushing the limits of its gear and the human experience. Many of the items sold by Goruck are used by military personnel during active duty. If they can rely on the equipment to survive lengthy deployments, then the average person can certainly trust the equipment to tolerate outdoor sports and daily life.
While Goruck sales a wide range of gear, the company's events are perhaps the most interesting thing that it offers. The events test the physical and mental endurance of participants while encouraging everyone to work together as a team. Nearly everyone completes the events, which can last as long as 12 hours. That's an exceptional success rate for an event that requires participants to weigh down their bags with bricks or sand to create an even more difficult challenge.
Participants often report a feeling of camaraderie that is often missing from modern life. Since everyone has to work as a team, the focus quickly becomes about other people instead of you. That's a great way to experience the world, and it can have a significant effect on the way people live their lives.
If you want military grade gear or an team-based endurance challenge, Goruck is one of your best options. Spend some time learning about the business, the items it sells, and the challenges it organizes. You won't find many other organizations that offer these products and experiences. That makes Goruck a unique business that has a lot to offer its customers.