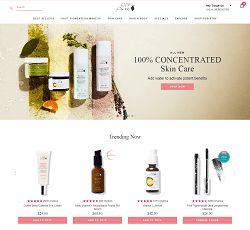 Founded in 2005, 100 Percent Pure is a beauty company with its origins in Napa, California that now is headquartered in Silicon Valley. The founders, Susie Wang, James Wang, and Ric Kostick developed their brand with the concept of an entirely clean, eco-friendly, sustainable, and cruelty-free company.
The products available from 100 Percent Pure are touted to be high-end with the absolute best, cleanest ingredients possible. This is no drugstore brand of makeup, but how well does their product lineup stand up to the test of actual customers? Are they worth the cost? We took the time to look into 100 Percent Pure and review not only their cosmetics but also their brand as a whole.

What 100 Percent Pure Sells
Eco-friendly, entirely natural, and sustainably-made cosmetics are at the heart of 100 Percent Pure's brand. Their lineup is vast, ranging from fruit pigmented mascara, blush, foundation, and lipsticks, all the way to cleansers, moisturizers, and SPF. They even offer deodorant in their bath and body line.
Nearly all of their makeup is Fruit Pigmented® and deemed natural and cruelty-free. Some of 100 Percent Pure's best sellers are mascara, BB cream, a few serums, face primer, their naked (nude tone) eyeshadow palette, and their Grow More shampoo.
Several of their products have also won awards from various publications. The Acai Pulp Facial Scrub won the SELF Beauty Award. The individual fruit pigmented eye shadows won 2019's Allure Reader's Choice Award. The full coverage water foundation, pomegranate oil anti-aging lipstick, lip caramel, and tinted moisturizer all won the Elite Beauty Award in 2019. Several other products came out on top in many clean beauty and natural lifestyle product competitions.

How Their Cosmetics are Different
Cruelty-free, natural cosmetics are by no means a brand new idea. Check your local health food store, and you will find natural or organic skincare and sometimes even cosmetics. However, there is a vast swing between absolute purity and just using un-modified products from nature but putting those products in a ton of plastic or neglecting environmental ethics.
The belief behind 100 Percent Pure's mission is that it is not just the ingredients that should be natural. If a process genetically modifies a component, they will not use it in their products. So, both the elements and the process of creating their goods are Earth-friendly and environmentally sustainable.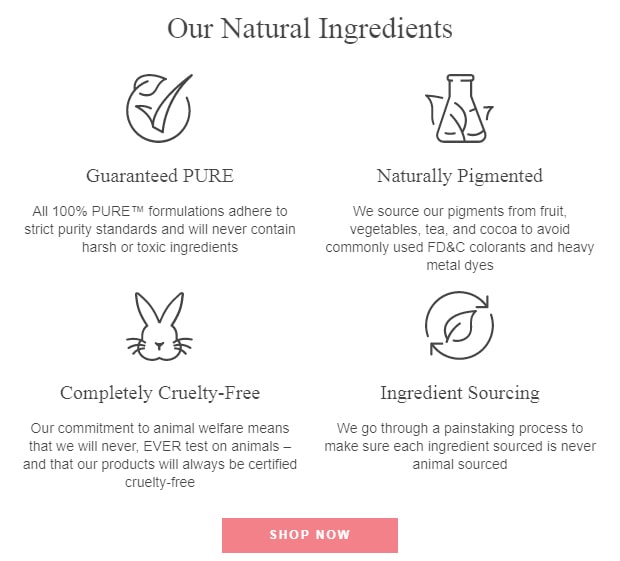 The core components of the processes used to craft their creations are utilizing "nano spinning" to work with the molecular size instead of using polymers, or liquid plastic. Also, they employ fruit-based pigments rather than artificial colors in all of their goods. Synthetic fragrances and fillers are a no-no for 100 Percent Pure's line, and they utilize hyaluronic acid, which helps pulls moisture into the cells of the skin, helping plump and allow moisturizers to better absorb.
They also claim to follow a nine-step testing process, checking for anything from ingredient compatibility, to packing, to skin sensitivity and shelf life. Aloe juice, teas, and chia gel from chia seeds—all with beneficial aspects to your skins—are the foundation for many products, instead of just water or anything artificial.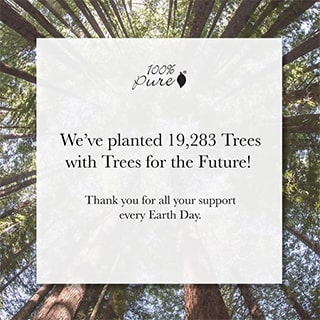 If that wasn't enough, 100 Percent Pure goes on to make sure all of their packagings are made from recycled or recyclable components, with biodegradable corn starch "plastic," and printed with non-toxic soy inks. They were noted as being the company with the lowest landfill waste by the city of San Jose, California.
It goes even farther, 100 Percent Pure even landscapes their harvesting grounds with drought-resistant plants and collects rainwater from a roof to water them. Solar power is their energy source, and their website makes a point of mentioning their use of efficient LED lights. When it comes to nature and sustainability, it seems they have thought of everything.

Philanthropy
Philanthropy is another significant part of 100 Percent Pure's brand mission. Their two primary charitable goals are to donate meals to shelter dogs in China and to donate trees to small farms and communities. As a customer, you get to choose which charity receives a donation when you check out online.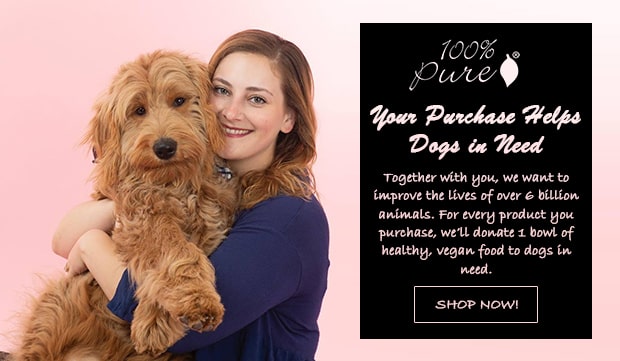 Shelter dogs in China are noted as often having cruel treatment, being abandoned, or sold into the dog meat trade. 100 Percent Pure donates a bowl of sustainable dog food for every product if you select this option. So far, they have given 146,477 meals for shelter dogs (as of this writing). If a meal does not go to a shelter dog, you can choose to have a tree donated for planting. As of this writing, 100 Percent Pure has contributed 140,247 trees.

Cost of Products
Prices for 100 Percent Pure's makeup and skincare are on the high side, there is no debating that. Paying for an entirely natural lineup and sustainable practices can be more expensive, and they seem to be covering their costs in that regard.
While a single eyeshadow can cost you roughly $5 at the drugstore, single eyeshadows from 100 Percent Pure range from $8 to $20 for one color. A five-color eyeshadow palette runs about $55. A single lip gloss can cost $26, and the Multivitamin + Antioxidant PM Serum runs $60 for one fluid ounce.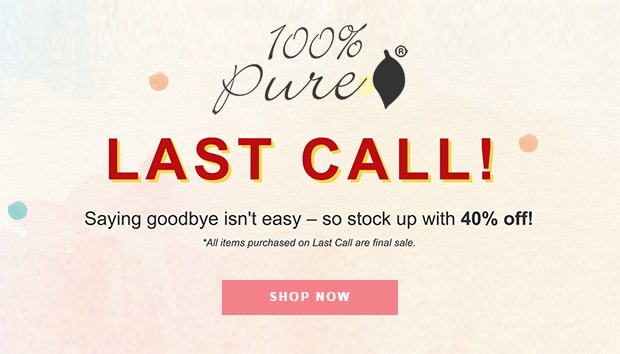 Many of their products do you go on sale and have notable discounts, making the prices much more reasonable for the average customer. Their mattifying face primer, typically $49, has been on sale for $24.50. So, looking in the sale section online is worthwhile.
While most of their products run on the higher end, their award-winning mascara is reasonably priced in the shades blueberry and blackberry, at $13. A tube of L'Oréal mascara, for instance, can cost around $11, so the price is comparable for such quality ingredients.
The same 100 Percent Pure mascara will run you $26 in black or dark brown, though. Color seems to make a notable difference in the cost of 100 Percent Pure's products. Certain shades of lipstick are priced much lower than others. If you plan to get a popular shade, expect to pay more.

The Downside of 100 Percent Pure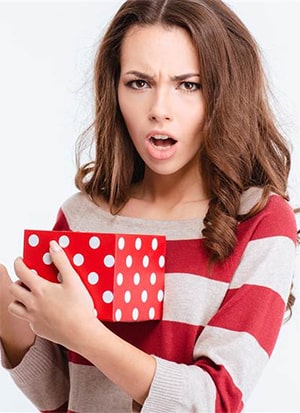 Cost is one of the negative points when it comes to this eco-friendly brand. While solar power and sustainable packaging might be ideal, for many customers, it is hard to compete with affordable drugstore products that work just as well.
Sure, it sounds great to have every item in your skin care and makeup line be crafted from natural ingredients, but that also costs a lot of money (into the hundreds of dollars) when you add up an entire makeup drawer.
Another negative is that there are limited brick-and-mortar stores outside of 100 Percent Pure's online shop. Roughly 17 dedicated stores exist, mostly in California, Washington, and Arizona with a few exceptions. It can be tough to pick accurate makeup colors from a website, and some products are undoubtedly going to show up at your door slightly different than they appear on your monitor or phone screen.
As with any cosmetics company, there are also bound to be negative reviews about the products themselves. No makeup brand is immune to this, as every person has different skin, varying issues, and will look better in certain shades while others can wear more unusual colors.

Some of the customer reviews on the products are negative in part to these reasons, but also because of the pure nature of the goods. Some complaints discuss the odd textures or feel of how moisturizers and foundations sit on the skin, others dislike the colors or how long (or not long) the products wear. Many of these reviews should be taken with a grain of salt, though, as the vast majority are positive. No product ever receives 100 percent five-star feedback—not even when it's 100 Percent Pure.
Overall Takeaway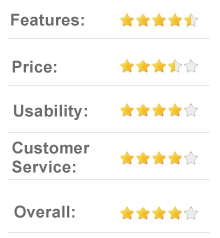 Cosmetics from 100 Percent Pure are not necessarily for every customer out there. For those on a tight budget, these all-natural goods are not necessarily reasonable to buy for every makeup item in your arsenal, especially if you are considering supplying your entire make up collection with them. It might be better to splurge on one or two things and mix them with more affordable brands.
However, the overall reviews for 100 Percent Pure cosmetics, body, and skin care are staggeringly good. With hundreds of reviews ranking five stars and taking stock of the admirable way this company runs their business, for those who can afford slightly pricier makeup, they are the brands to consider. We certainly respect that they operate a company designed to reduce their carbon footprint and provide healthy, or at least unharmful, products to be worn on your skin.
Their eye on the bigger picture, the quality of ingredients, the eco-friendly packaging, and their overall mission makes them a beauty brand we like after our research. Whether giving a gift card or trying out one of their best sellers or award-winning products, 100 Percent Pure is a cosmetics company doing well in the world, and for the world.