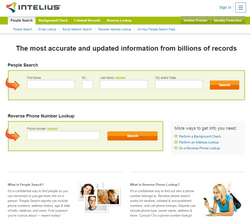 Have you ever gotten a call or text from an unknown number and wanted to know who it was without responding? Maybe your child has a new basketball coach, and you want to perform a necessary background check on them. If these seem like everyday problems, a membership at www.Intelius.com might be a good idea for you.
Intelius.com is a website that allows you to search individuals by name or by phone numbers confidentially. The site helps you achieve peace of mind whenever you meet someone new whose past you do not know. In addition to being a helpful phonebook-like service, the company provides necessary background check information.

About Intelius.com
Intelius started as a company designed to help people find out necessary information about strangers they interact with in everyday life. All information accessed through Intelius is public data — meaning it is legally accessible to anyone that wishes to see it. Criminal court records, past marriages, and contact information, amongst other things.

In this day and age, you cannot always take the things people say about themselves at face value. All too often people can lie about their past, or who they are — especially with the advent of the internet. Instead of a private, detailed background check, Intelius offers the best way to gain primary data about someone whose history you may not know.
You can also use Intelius for finding contact information for friends or relatives you may have lost touch with over the years.
However, the site makes it known that information accessed on Intelius is not to be used to discriminate against potential applicants for loans, employment, housing, and insurance. Because Intelius is not a consumer reporting company, doing so would violate the Fair Credit Reporting Act (FCRA).

Top Features of Intelius.com
There are four primary uses for Intelius.com, and they all provide varying amounts of information depending on the context in which they are used. Some of the features, like the People Search and Reverse Lookup, are included in the subscription, and others, like the Background Check and Criminal Records, you must purchase separately.


Intelius.com Prices and Fees
Intelius is a monthly subscription that charges $19.95 every month. While this might seem pretty steep to some users, there is a deal going on where the first month only cost $9.95. Though $9.95 is a reasonable offer for the services offered, there is a $7.95 service fee if you cancel within seven days, so make sure to use it all up before canceling. If you want to cancel, you will contact Intelius by telephone.
However, if you want to access additional criminal background services — which is what you should mainly use Intelius for — you must purchase other credits in the site. But, keep in mind these prices can quickly add up is you are performing multiple searches.

Criticism of Intelius.com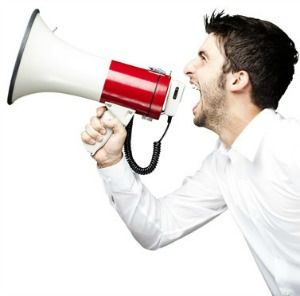 The most popular complaint associated with Intelius.com is its price and accessibility. Many complain it is too expensive for the services rendered. If you only plan on Intelius to search for one specific person, it may be easier and cheaper to try other searching methods first. However, if you have a large amount of people you will be searching for on a regular basis, it may be worth the asking price.
Another criticism is that it is too hard to cancel over the phone. Some users reported convoluted sale offers that ending up charging them after they withdrew or charging them for two separate accounts because of a buy-one-get-one-free error. However, as of August 2018, there is now an option to cancel memberships online, which is much more comfortable.
Though the criminal record information is usually accurate and timely, you cannot say the same about the People Search option. The information provided by the search is spotty at best. Though the names, relative and marital status is usually correct, the address will likely be old, especially if the person moved recently.
Unfortunately, Intelius often posts estimated data if it does not have access to date of birth records, which can lead to incorrect information. If the person has a federal job, or a complete social media presence, the data tends to be more accurate.

Customer Support
Navigating Intelius.com can be a little tricky since the interface is not very user-friendly. Here are some frequently asked questions from Intelius.com users operating the site.
How Do You See Your Report?
As soon as you purchase and Intelius subscription, your report should become active on your screen. You can go to a specific section with the navigation tab. If you are signed out, then sign in and go to the My Reports portal.
How Do You Reset Your Password?
When signing in, hit the forgot your password button. Intelius will send you an email with a temporary password and a link. Follow the ensuing directions to reset your password.
How Is Intelius Premier Different from the 24-Hour Search Pass?
In addition to extended use on all the 24-Hour Search Pass features, the Intelius Premier membership also offers 50% off criminal report credits.
How Do I Cancel My Intelius Premier Membership?
You can cancel your Intelius subscription To cancel your Intelius Premier membership, the first thing you have to do is sign into your account. Next, go from the My Account tab > My Membership > Cancel My Membership.

How Do I Use Credits on Intelius.com?
Separately purchased credits can be used to buy additional background check and criminal reports. To use them, sign into your Intelius account and access the menu tab. The number of credits you have available should be on display in the top right corner.
You can use these credits by performing a basic search and access the background check feature; the loans will apply to the report. If not, you can click the add to cart button to purchase the story.
How Do I Take My Information on Intelius.com?
Anyone can choose to take their necessary information off of Intelius.com. If you do not want your information accessed, send an email to the Intelius Opt-Out online form. Intelius will contact you when someone removes the data.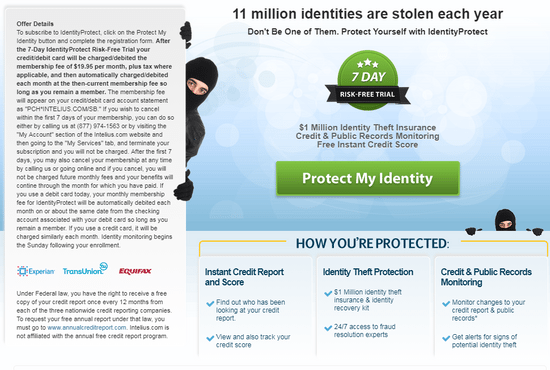 Final Thoughts on Intelius.com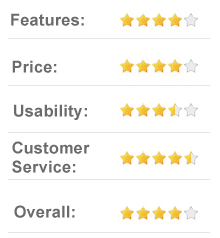 More often than not, Intelius does not seem to be worth the asking price — especially when a lot of the basic user information is wrong. However, for individuals that have serious, warranted suspicions about someone's criminal background, Intelius can be a cheaper and easy way to find out.
In certain situations, Intelius.com is a useful tool. If someone lost their contact list and needed to find their essential phone numbers again, Intelius can be lifesaving. Similarly, a quick background check for a specific child service provider or a potential online date can provide users with a lot of peace of mind.
However, the peace of mind provided is pretty expensive, especially if you do want the extra background check and criminal record feature. So, is it worth it? Mostly it comes down to how you are going to use Intelius. If you are determined to find out someone's criminal past, then yes. But, if you want to look up necessary information about one individual, a simple Google search may be more beneficial and cheaper.