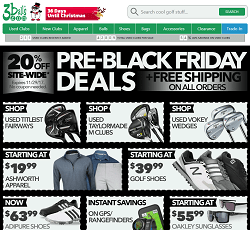 It's estimated that around 30 million Americans actively play golf. It's enjoyed by many people just as much as a pastime as it is a competitive sport. It's one of the few sports that you can play by yourself, or with any given number of people, and the level of enjoyment is virtually the same.
However, one of the biggest drawbacks preventing the sport from really gaining popularity has always been the "cost of entry." In other words, golf is an expensive game to play. First, there's the basic cost associated with using a golf course.
After that, you must pay for all the requisite equipment: golf balls, golf clubs, and probably certain pieces of attire as well (golf shoes, etc.). That's probably why golf expenditures add about $70 billion a year to America's economy.
That's also why websites like 3Balls.com enter the picture. 3Balls.com allows visitors to purchase new and used golf equipment, including clubs of all types — including drivers, fairway woods, hybrids, irons, wedges, and putters — to golf balls, bags, and apparel.

As far as the latter, they offer some of the biggest names in golf apparel, including Adidas, Callaway, Cleveland, FootJoy, Nike, Odyssey, Ping, Titleist, TaylorMade, and more. Leveraging a vast and diverse golf equipment procurement network, 3Balls.com positions themselves as being able to uniquely offer customers a wide breadth of hard-to-find, high quality, branded new and used equipment at value prices.
Based in Raleigh, North Carolina, the company was founded in 1998. A few of their accolades include being named one of the "Fastest Growing Internet Retailers" between 2007 and 2010, as well as an eBay Community Hall of Fame inductee in 2007.
Top Features of 3Balls.com
In addition to the wide variety of golfing goods you can buy at highly competitive prices, there are four key features of 3Balls.com that distinguish itself from other sporting goods retailers:
Selection of Used Golf Clubs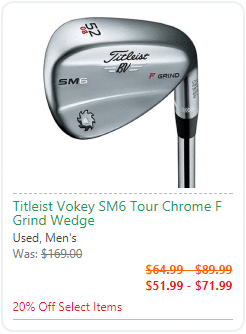 In complete honesty, many people who first take up golf don't need to have the shiniest and the fanciest golf clubs. Rather, they just need a set of clubs that allow them to play the game appropriately. So why should they be forced to go out and spend top dollar on brand new clubs? This is the one time where a used product would be just as sufficient, if not wiser, to purchase.
Clearly understanding that fact, the primary offering on 3Balls.com is their extensive selection of used golf clubs. You can buy used clubs, of any type, from over 30 of the biggest golf brands in the market.
Trade in Your Golf Clubs
one of the coolest features on 3Balls.com is the ability to trade in your current golf clubs for credits towards purchasing new clubs from them.
The website states that: "we want your clubs, and we want you to save even more." Buyers can visit the site and use the automated feature that allows you to enter in the club type, the manufacturer, the make, and the specifics of that club, and then they'll calculate a credit based on that information for you to use towards your purchase.
When you ultimately make your next purchase, and use the credit earned during this trade in, they'll provide you instructions on how to send the clubs you were trading in.

Product Alert
3Balls.com does not show any products that they don't currently have in stock, and doesn't allow consumers to purchase any items on backorder. So, what happens if there's a particular piece of golf equipment or apparel that you've been looking for, but can't seem to find it on 3Balls.com either?
The website allows you to create product alerts for a specific item, and receive notifications if or when the product becomes available. You can simply access your account to set up and manage your alerts, and you'll subsequently receive an alert the minute your specific product arrives.
3Wards Loyalty Program
Many retailers in highly competitive markets have introduced rewards programs to buyers, to keep them as customers and prevent them from buying things from competitors. The theory is that if you can incentivize customers to buy from you, then they'll be more likely to do so.
3Balls.com ascribes to that theory, given that customers are given the option to enroll — for free — in the 3Wards loyalty program, which rewards them with the points every time the shop, share items for sale on the website or refer friends that end up making purchases on 3Balls.com as well. Those points can be used as credits for additional purchases.

3Balls.com Prices
As we've mentioned, the bottom line with 3Balls.com is the ability to deliver high-quality golf equipment at prices that are far better than the majority of other golf equipment retailers.
To deliver even more cost savings, 3Balls.com frequently promotes discount codes on the front page of its website, which buyers can immediately use for their purchase. In some cases, those promo codes can help buyers save an additional 15% on their purchase. Then, of course, the company also has ongoing and seasonal sales for certain product types and product lines, where you can save as much as 15% off their most recent prices, without even having to enter in any promotional code.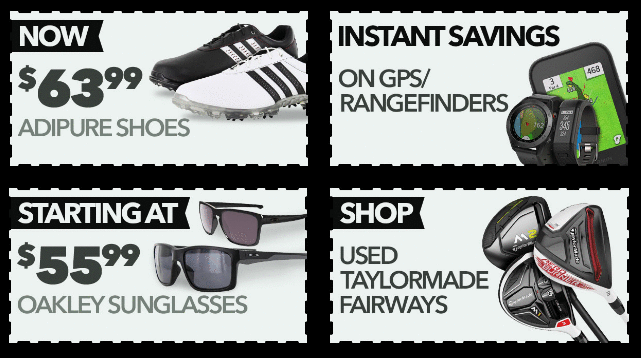 If 3Balls.com didn't offer free shipping to customers, it's probably safe to assume most customers would understand that purchases made from this website could be large, bulky, and heavy in nature, given that they're purchasing sports equipment at the end of the day.
Yet, one of the great benefits of 3Balls.com is that they provide a discount code for consumers to receive free ground shipping on orders of $99 or more, or free economy shipping on orders of $199 or more. When you're buying things like golf clubs or golf apparel, those cost thresholds are not hard to hit.
And while the "ground shipping" or "economy shipping" don't seem like options that scream "fast delivery," many people who have left reviews on the site indicated how surprised they were at the fast turnaround between purchase and delivery of their goods.

3Balls.com Customer Service
3Balls.com assures customers that they'll receive outstanding customer service on all purchases, with a 100% satisfaction guarantee. The website states that their well-trained customer service team is ready and willing to help, and available to answer any questions a consumer might have as soon as possible.
But then again, a cynic might say that nearly every e-commerce website says that same thing. There are plenty of stories where consumers purchase things from sites that claim to offer a great customer experience, only for it to end up being exactly the opposite if or when anything goes wrong.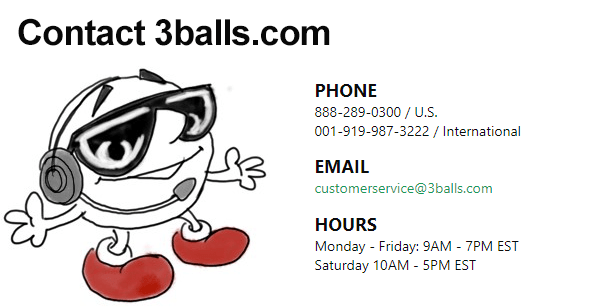 Fortunately, that doesn't appear to be the case for 3Balls.com. The company has a sterling 4.8-star rating (out of 5) on Google Reviews, after over 2,000 reviews left for the company.
If you comb through the reviews, many of them echo the same sentiments: being able to purchase high-quality, name-brand products at a fraction of the price they would find on other golf equipment retail sites; the pre-owned equipment that people have purchased is in excellent, near-new condition; the trade in program is simple and seamless; and anytime someone had a question or an issue with their order, the staff at 3Balls.com was there to quickly assist.

Further, a few online reviews have stated that when they purchased an item from 3Balls.com that was either damaged or misrepresented and contacted customer service about this issue, the company often sent them a brand-new product via expedited shipping, at no additional cost.
And for those people who like to make their voices (or complaints) heard through Social Media, 3Balls.com actively responds to consumers through their Facebook and Twitter pages as well.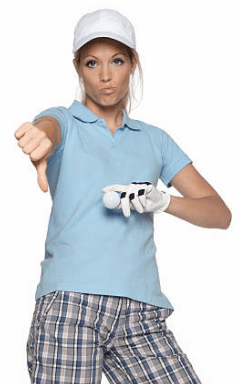 3Balls.com Criticisms
The most obvious "negative" about the 3Balls.com website is that it almost exclusively positions itself as being a discount retailer of golfing goods. While they do offer premium golf products, their core customer isn't necessarily people shopping for those premium products, and are willing to pay premium prices for them.
Like most other retailers in life, you have your more economic options, and you have your more upscale options. 3Balls.com skews towards the former, so consumers of the latter may be much less inclined to use the site.
Also, the vastness of the selection on 3Balls.com can be a bit of a "double-edged sword." While the site's navigation bar is neatly set up to allow users to search for used clubs, new clubs, and various other golfing needs, there aren't any functions for you to filter the results. So, if you're looking for items that fit multiple criteria, there's no way to search for that.
Final Thoughts About 3Balls.com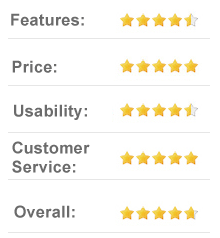 If you're someone who enjoys playing golf and wants to make a cost-effective investment towards the required equipment and apparel to play, 3Balls.com is an excellent choice. Again, why pay a lot more money for a certain product, when you can get a near-equal product for much cheaper on 3Balls.com? That's the rhetorical question that drives many people to use the site.
Take a quick look through the numerous golf message boards and online discussion threads, and you'll see a large number of very happy consumers.