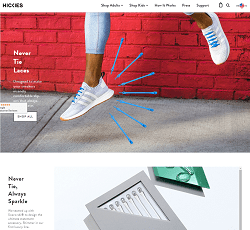 Designed to stop the frustration of untied shoelaces, Hickies laces are revolutionizing the shoe industry. For years, shoes have been redesigned, but laces have stayed the same. Now, the Hickies Lacing System replaces shoelaces in footwear.
The lacing system is a universal design that will work on any shoe that has eyelets. While many people seek out these laces for use during high performance, they are also a great option for kids and people with impaired fine motor skills. The laces are both flexible and durable which makes them a versatile product for many people.
Hickies is currently shipping worldwide to many countries, including the United States, the United Kingdom, Denmark, France, Australia, France, and the countries that make up the European Union.

About Hickies
Founded in 2011 by Mariquel Waingarten and Gaston Frydlewski, Hickies laces is headquartered in Brooklyn, New York. According to their website, the startup of Hickies is a tale of two lovers from Argentina, who traveled to the United States on a wing and a prayer, with their idea that would change the world of sneakers forever.
After developing the idea, they set up a Kickstarter campaign to see how the rest of the world felt about their lacing system idea. Their campaign was hugely successful, raising 600% more than the original goal. After their successful Kickstarter campaign, they jumped into action and set up the company Hickies. Since its official start in 2012, Hickies has been consistently growing, reaching more countries each year.
Hickies laces, made from a plastic elastomer with no toxins, are sets of straps that insert into the eyelets of shoes and are adjusted to fit individual users. Instead of running one lace through an entire shoe, each pack of Hickies laces comes with ten (kids) or fourteen (adults) units. Each pair of eyelets on a shoe will need one unit.
The lacing system design is simple. After fastening the units only once, there are no more laces, no more bows or ties, and they are easy to slip on and off every time. The elastic in the units allows for them to stretch when putting on, and then grip when the shoe is fully on.

Hickies Product Information
There are three different Hickies designs, Hickies 1.0, Hickies 2.0, and Hickies kids.
Hickies 1.0 is the original model. They are a minimal, unobtrusive design with a matte clasp finish. These are best for running, training, everyday use, and people with limited mobility. The Hickies 1.0 design made up of an adaptive, resilient, thermoplastic elastomer material that provides elasticity and compression.
Hickies 2.0 is the newest design, offering improved security and durability, with a new streamlined look. The angled lacing tip and fish-hook style clasp add extra security. There is a 33% increase in cross-sectional strap thickness to improve durability. The straps are slimmer and symmetrical, and their flat uniform design offers a refined visual unity.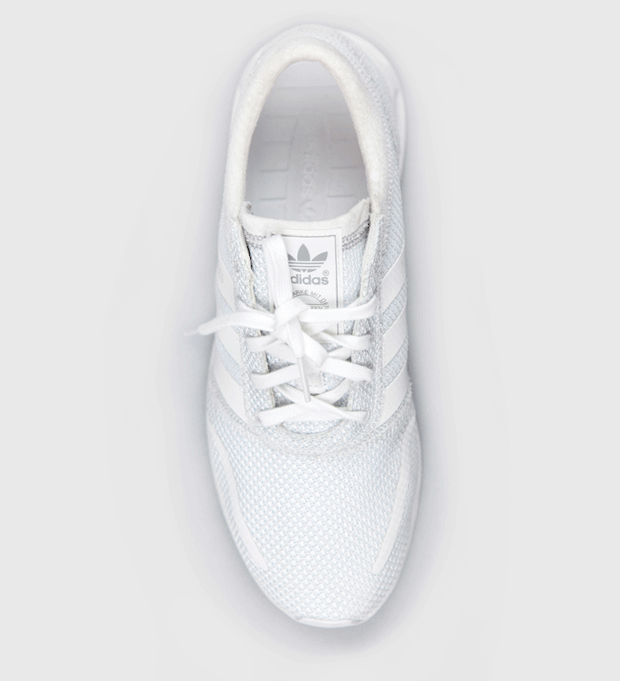 Hickies Kids are best for kids ages 5-12. They offer a softer thermoplastic elastomer blend that provides all-day elastic comfort. The angled lacing tip with the fish-hook style clasp is similar to the Hickies 2.0 design, but are a softer and easier assembly for smaller hands, are shorter for smaller feet, and also feature a fun rounded shape for a more playful look.
Between all three designs, there is a lace option for everyone and their website shows several different lacing styles, including regular, loose, tight, mixed, extra tight, extra loose, classic, and loops.

Also, the Hickies Lacing System is designed to work in leather, fabric, flywire, loops, plastic, D-ring, and metal eyelets.
Under the How It Works section, you can learn how to fasten the laces, how to adjust them, watch demos, and compare the products to see what works best for you.
After researching all the different options and varieties, it is evident the Hickies production team has indeed considered all kinds of shoes and the various people who would benefit.
Hickies laces do not contain latex and are machine washable. According to the website, there is a six-month warranty for all laces. If the laces break within that six-month window, replacing them is straightforward and quick.
Hickies Prices
Pricing for the Hickes Lacing System is affordable, with three different prices, and between 10 and 20 different color options.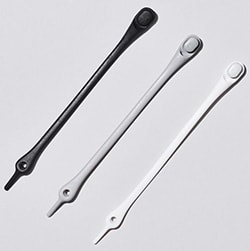 Hickies 2.0
$17.99
14 straps included per pack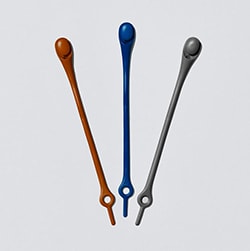 Hickies 1.0
$14.99
14 straps included per pack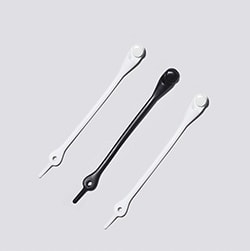 Hickies kids
$11.99
10 straps included per pack
Hickies does also offer two different lace charm designs for the kid's laces. For $3.99, customers can choose a set of Doohickies charms.
During my review of the site, there were several different discount options, as well as affordable shipping options. For customers who order multiple units, there are premium options

Reviews of Hickies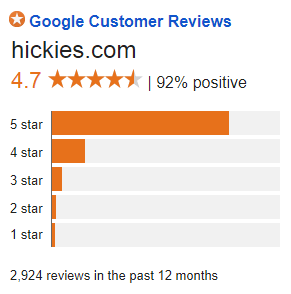 According to Google.com, Hickies have been reviewed by over 3,000 customers and have a 4.7 out 5-star rating. Customers boast about the variety of colors, the ease of use, and the user-friendly site.
I combed the site for negative feedback, but most of the reviews were positive. Customers who examined the product were happy with the ordering and delivery process and pleased with the laces.
More specifically, many customers expressed a strong dislike for tying shoes and found Hickies laces to be a great solution to a lifelong problem. Several customers also expressed appreciation for being able to easily slip on their shoes when needing to leave their house quickly. For some users, they weren't necessarily frustrated with regular laces, but after learning about Hickies laces and trying them, have determined they will never go back to regular shoelaces.
A few of the reviews expressed appreciation for the shoelace solution for people with impaired fine motor skills, such as people with cerebral palsy, and another diagnosis. The Hickies laces allow customers with impaired fine motor skills the opportunity for increased independence, enabling them to put on and take off their shoes with minimal to no help at all.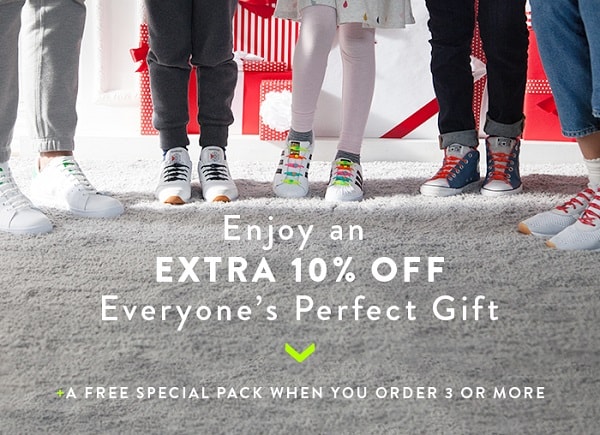 Parents with young children and multiple children, have found the Hickies laces to help kids get ready more quickly, and also to relieve parents from having to bend over to tie shoelaces multiple times a day.
For the Hickies customers who needed to reach out to customer service, I only saw one customer who said they did not receive an e-mail back from the Hickies team. All of the other customers were impressed with quick responses and ease of resolving their issues.

Hickies Customer Service
Customers who want to reach Hickies have many options. On their support page, customers can find a wide array of answers to common topics, a frequently asked questions area, and even a search bar. I typed in several general questions about Hickies products and was easily able to find answers to my questions. The search bar feature is helpful, allowing customers to find solutions quickly.
The frequently asked questions (FAQ) section has a lot of information and is easy to navigate. Some of the questions answered include: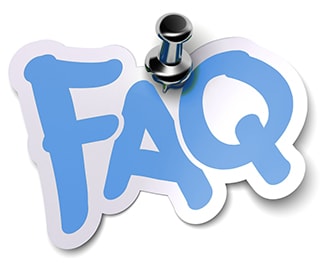 How to return items.
How to modify orders.
How to handle orders that were never received.
Promotional codes.
Shipping options.
Payment options.
Cancelled orders.
Broken laces.
Exchanges.
Beyond the website questions, broken Hickies laces are easily replaced by clicking a link and filling out the replacement form.
For specific issues, Hickies.com has a contact form and a posted e-mail address.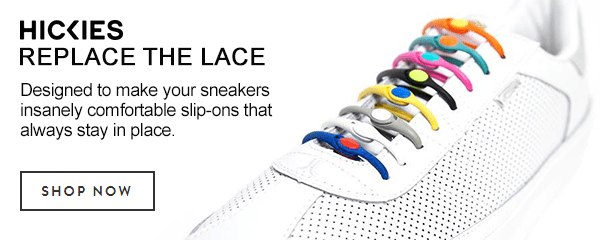 If customers are looking to connect with the Hickies brand and stay current on all the new product rollouts, the site offers clickable links to Instagram, Facebook, Twitter, Tumbler, and Pinterest.
The Hickies customer service form page is easily navigated and provides many solutions to typical problems. In my review of the page, it appears Hickies.com has made it easy for customers to find answers to their questions, or reach out to the team if needed.
Conclusion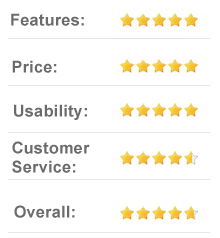 The Hickies Lace System is a great option for many different people. They offer a great solution for kids who have not learned to tie their shoes, or for parents who are tired of tying shoes. The laces are ideal for runners and many other athletes. They are versatile and can provide support for all levels of activity, from people who walk all the way up to people who do high-intensity workouts.
For people who are on-the-go and don't have time to worry about their shoelaces, Hickies can work for them as well. Between the original design, the new model, and the kid's design, these laces are intended to meet the needs of most, if not all, people who wear shoes with eyelets.
The Hickies Lace System is not only innovative with a flexible design; it is evident the team has worked to make the ordering process simple and affordable for most people.
Ultimately, Hickies laces offer a viable solution to the frustration of broken and untied shoelace problems. Their innovative design allows them to be used in a wide variety of types of shoes, making them a great product for many different people.