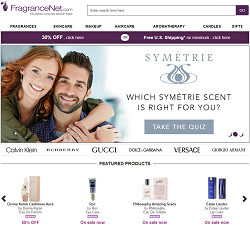 Skin care, hair care, makeup, perfume, and cologne are things we all care about and use regularly. At the very least, we all use something that falls into one or more of those categories. Keeping up appearances, smelling good, or simply caring for dry skin is a common budget item for all of us.
Finding the best deal on quality products is the next obvious step. We all want to save money where we can and beauty products, depending on your needs and tastes, can be pricey. Sifting through all the discount websites on the internet isn't an easy task. So, we took a look at Fragrancenet.com for you.
Fragrancenet.com may be the website we've all been hunting. It offers free shipping on orders over $59 and up to 80% discounts on name brand products. Vera Wang, Ralph Lauren, Gucci and Elizabeth Arden are among a small sampling of the name brand products you'll find on the website. Specifically, they offer a variety of products in these categories:

The website itself is easy to navigate. It is searchable and has a great menu. There's no hunting and pecking your way through a giant list of discounted mix-matched products. Everything is categorized, and there are advanced search features to help reduce the list to a specific product set or description.
Top Products and Features
To say there are several products available at a discount is an understatement. Fragrancenet.com lists over 8000 items in their Perfume and Cologne category and over 700 items in their Eyeliner category. The other categories are similar in respect to their product types and counts.
The Haircare category has eight subcategories containing over 2000 products. Claiming to have the largest selection online almost seems like an understatement.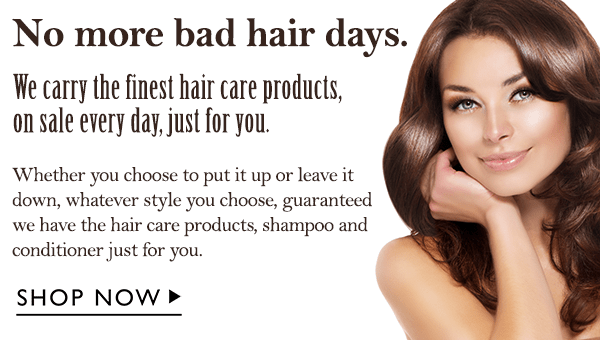 Colognes and perfumes rank at the top of the best-selling products on the website. Knowing what products are the most popular may or may not influence your shopping decisions, but they shouldn't be ignored. Top sellers, at the time of writing, include:
Cool Water by Davidoff at 57% off
Acqua Di Gio by Giorgio Armani at 17% off
Obsession by Calvin Klein at 61% off
Burberry by Burberry at 51% off
CK One by Calvin Klein at 39% off

New products are added to the roster quite often from brands such as Banana Republic, Masaki Matsushima Atkinsons, Robert Graham and Jovan to name a few. Many of these new products will likely climb the best-selling list quickly. Best-selling and newly added products are on the front page of the website and easy to find.
Beyond the discount prices, one of our favorite features is the intuitive gift finder. It simplifies shopping by taking you through choosing a gift step by step. It's simple and covers everything from who the gift is for to the price range. A few test runs of the gift finder proved it to be pretty accurate.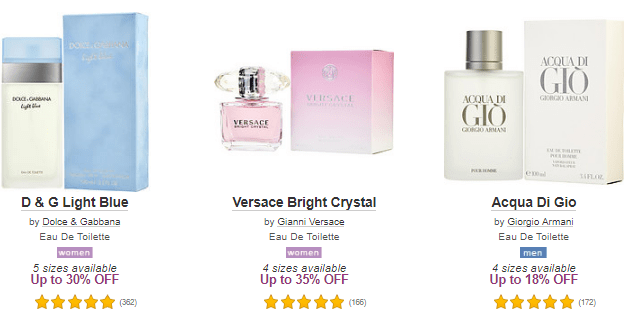 If nothing else, it narrows the choices for those that are hard to shop for, and for those of us that need help picking a gift. With so many products available on Fragrancenet.com, narrowing the choices is a big plus. If you still can't choose, they offer gift certificates to remove your part of the decision making completely.
Fragrancenet.com also offers an app for both Android phones and iPhones. The app simplifies reordering, viewing your current orders, tracking orders and anything you could normally do on the website.
A few taps and you can reorder any previous order or check on existing orders. In short, with the app, you can carry the website anywhere you go.

Do Pricing and Discounts Hold Up Under Review?
Overall, prices on Fragrancenet.com are lower, often significantly, than the same or similar products available at major retailers. For instance, 3.4 ounces of Obsession by Calvin Klein costs $25.89 on Fragrancenet.com, while other retailers sell the same product for about $66 on average. CK One by Calvin Klein had similar results with pricing set at $37.09 on Fragrance.net and averaging $70 on major retailer's websites.

Those are pretty big discounts. Most of us are happy to find a coupon for 10% off or buy one get one half off, so getting a product by itself for half or more than half off is nothing to overlook. Don't forget, orders over $59 are shipped free.
If price were the only deciding factor in this article, Fragrancenet.com is a champion. However, the price is a big reason for shopping online and at discount websites, but price alone can't keep customers happy.

Downsides to Fragrancenet.com
If you are shopping for a new scent, shopping online offers no help. Browsing department stores and sampling products, such as fragrances or makeup, remains the easiest way to choose one of these products. However, this particular downside is true of any online retailer.
While many offer samples if you pay for shipping, the selection is limited, and you'll have to wait for your samples to be shipped to you. At a physical department store, you can drive there now and browse every product they have in stock. Physical department stores won't have the variety of websites, but they do offer service immediately with what they do carry.
Customer reviews are positive on Fragrancenet.com, but there are several that only rated the website 3 or 4 out of 5 due to slow shipping and incorrect products being shipped. This is a key downside, but not a deal breaker. Almost anyone that ships hundreds of items daily will run into shipping issues. Weather, mechanical failures, and lost packages do happen, and no one is immune.

Customer Support
From Fragrancenet.com:
"Fragrance.net is so easy to work with. I've used them for years and never encountered any problems placing an order or receiving my orders. The product is always what I have ordered and at a great price."
"They always have my favorites and at the best prices. I really search around before buying. Even when we cruise, I'm looking. Fragrance Net is the place and shipping is great. On time and packaged well."
"I bought Yvresse a.k.a Champagne. For those who miss this fragrance don't miss it any longer. Fragrance.net delivered my order at a very good price and I love it!!! I will continue to order from this store!"

The majority of customer reviews on Fragrancenet.com are similar to these three. Overall, customers are happy with the products and the service they received. There are some that rated the website a bit lower for various reason, but most complaints were about shipping issues with a few complaining their products never arrived.
"It took almost a month to get my order. Their shipping method was unacceptable. Communication would have been an insight."
"Takes too long to dispatch from their warehouse. Not in line with industry standard online stores"
"I ordered 2 bottles of Escada. I received them in the box and on time. I was even emailed about when my order was shipped out. I gave 4 stars because fragrance.com offered a discount of 30% which was not reflected in the price. It was only an $8 difference. I didn't like that something was offered to get me to purchase the product, but it was not given!!!"
All six of the reviews quoted here were taken from Fragrancenet.com and, according to the website, were submitted by people with verified orders. Fragrancenet.com's customer support responded to the last quote, above, in about 8 hours from the time it was posted.
According to them, weather played a role in shipping delays. The takeaway here is the response time by customer support was fast and sincere, and no one can ship high volumes of packages and not have some shipping issues.
There is a form on the website for reporting errors or asking for support. It's easy to find and simple to use. Customer support is also available via the Android or iPhone apps. Shipping delays aside, customer service seems to be important to Fragrancenet.com based on the ease of reporting issues and response times to complaints or questions.
Final Thoughts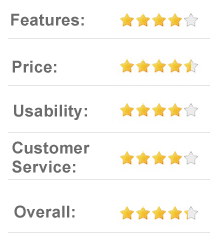 Shopping for a fragrance online will never replace using your nose in a department store, but if you know what you want, it's hard to beat the discounts on Fragrancenet.com. Don't forget; there is always the option to rely on the recommendations of friends and family. A more elaborate plan would be shopping locally to test and sample products, then ordering online once you know what you want.
As mentioned at the beginning of this review, perfumes, and colognes are not the only products Fragrancenet.com has available. From hair and skin care to makeup, all the products on the website are discounted. And the shopping methods outlined above should apply to most beauty products.
Fragrancenet.com is always adding products and discounting them. You may even find some hard to find products that aren't available elsewhere; their selection is huge. Whether shopping for yourself, a friend or loved one, you'll find saving on Fragrancenet.com and great gift ideas.