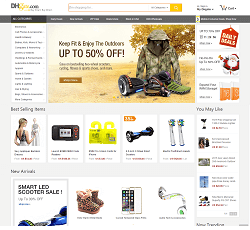 DH Gate takes a unique approach to helping shoppers get the best possible prices from online sellers. DH Gate isn't an online retail store. Instead, it is a platform that lets independent sellers display their items to potential buyers. If the buyer decides to place an order, the payment gets sent through DH Gate. This provides a higher level of security for you while helping small businesses reach a larger audience of buyers.
By using DH Gate, you also get a higher level of customer services. You never know what kind of service you will get from a small business selling items on the Internet. Some of them don't seem to offer any support at all. When you place your orders through DH Gate, though, you only have to deal with their professional support staff.

Top Features of DH Gate
Obviously the thing I like most about DH Gate is that I can purchase the items I want at drastically reduced prices. Since there's a section about prices, though, I'll focus on other features that have turned me into a DH Gate fan.
Stock in USA
Since DH Gate works with suppliers located all over the world, you may want to focus on suppliers located in your country. Doing so can often help you lower the amount of time it takes for your order to reach your house. (I'll write a little more about this in the criticisms section.)
Since I live in the U.S., I really like that DH Gate has a page specifically for items that ship from the United States. When I know that I don't want to wait several days to receive my order, I just limit my browsing to companies that ship from within my country.
VIP Concierge Program
OK, so I don't actually qualify for the VIP Concierge Program (you have to spend quite a bit of money to get into the VIP program), but whenever I see this feature listed, I feel a little twang of envy.
Some of the benefits you get from the VIP Concierge Program include:
Exclusive order dispute services to solve all problems as quickly as possible
24-hour order monitoring
All customer services provided by the Concierge Service Team
Faster response times from customer service
Live chat sessions with members of the Concierge Service Team
Mobile App
DH Gate has mobile apps that make it easy for you to shop no matter where you are. There are apps available for Apple and Android devices. So far, they haven't made apps for the other, less popular mobile operating systems.
The thing I like most about the mobile app is that I can compare online prices with prices in stores. If I'm out shopping, and I see something that I want to buy, I always use the app to find out whether I can get it at a lower price from DH Gate. If it's there, then I immediately save some money simply because I have the app on my phone.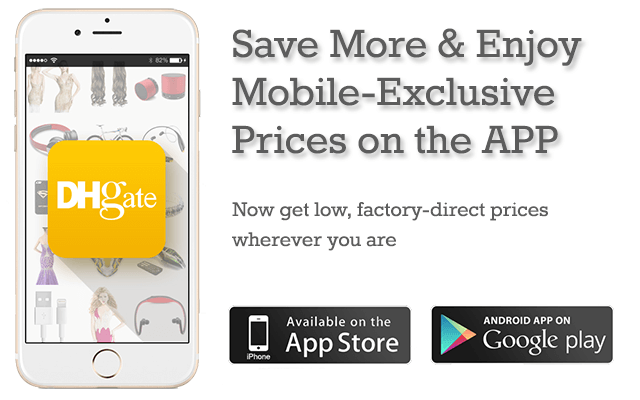 DH Gate Prices
The easiest thing to say about DH Gate is that it offers inexpensive prices that will help you save money on everything you buy. Since you're buying directly from the companies that sell these items (instead of buying them from a retail store that has to charge higher prices to make profits), you save money on every purchase.
There are some details, though, that I'd like to share to help you understand a little more about the ways you can save.
Weekend Deals
The Weekend Deals section gives you limited access to items that have been drastically reduced. Since they don't last long, you need to check the site often to take advantage of the best deals. I doubt that anyone is so desperate for savings that they're really going to visit the site every weekend. But if you know you need to buy something, a lamp for instance, that you don't need for several weeks or months, it's worth checking in on the Weekend Deals when you have time.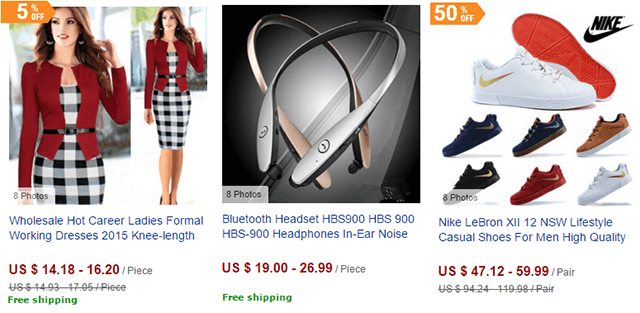 I've been buying from the Weekend Deals section for a couple years, now. It's hard to estimate how much I've saved, but I would guess that it is in the hundreds of dollars.
VIP Club
I've never bought so much from DH Gate that I can quality for the VIP Club, but it's something I would eventually like to do.
Getting into the VIP Club requires spending at least $3,000 within 90 days. Once you reach this point, you're a member of the VIP Club for a full year. Once you're in, it's a lot easier to stay in the club. Instead of spending $3,000 in 90 days, you just have to spend $4,000 over 365 days.
There are several advantages to joining the VIP Club. Some of the perks include:
Getting a personalized VIP page that suggests products based on what you've look at in the past
A VIP Price that helps you save even more money
Combined DH Gate and VIP discounts for maximum savings
A concierge program that gives you even better customer services

B2B Wholesale
If you own a business that wants to purchase BH Gate items in bulk, then you can take advantage of the B2B wholesale discount. The price differences vary significantly from item to item. Typically, you can expect to save about least five cents on each piece. So if you buy 100 pieces, you'll save $5.00.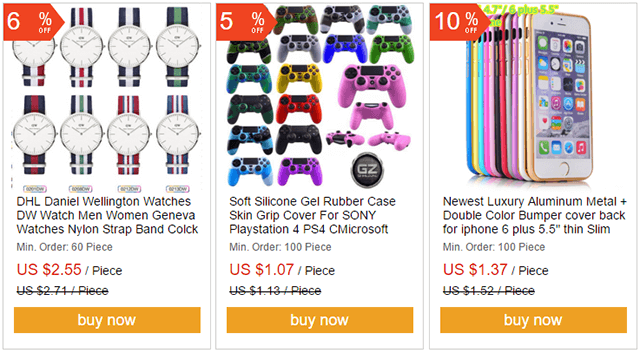 You don't actually have to own a business to take advantage of these discounts, even though that's what they're designed for. Realistically, you just have to meet the minimum order requirement for what you want to buy.
Like the B2B discounts, the minimum order requirement varies from item to item. I've seen minimum orders that were as small as two. Then again, I've seen a lot of items listed in the B2B area that require you to buy at least 100 pieces before you can take advantage of the discount.
Criticism of DH Gate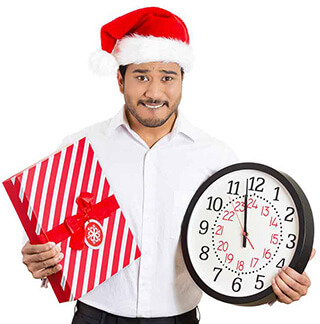 The most common criticism of DH Gate that I see comes from people who are upset that their deliveries took longer than expected. I understand the frustration that those people must experience. Who hasn't gotten miffed by an order that hasn't shown up on time?
On the other hand, I think it's important to take a realistic look at what DH Gate offers. While some of the suppliers are based in the U.S., others are in Asia. Shipping from Asia to the U.S.A. takes some time. Even if the company says that your order will arrive within five days, you might as well just expect it to arrive in 10.
Yes, it's not great that some of the suppliers misrepresent their delivery times. They could easily adjust their numbers so their customers didn't feel so disappointed. Then again, a lot of the delivery time is the result of customs. It seems like some deliveries sit in customs for days before they cross borders. The supplier can't really do anything about that. Although, I do agree that they could do a better job educating their customers about this.
To avoid disappointment, don't order items from distant lands when you need them to arrive within a week. If it doesn't matter when your order arrives, use those suppliers to save money. Just don't expect speedy delivery. There's too much that can happen between Asia and your country.

DH Gate Customer Support
DH Gate offers three types of customer support services: Live Chat, Telephone, or Email.
You can use Online Chat 24 hours a day, seven days a week. If you use the customer service line, someone will answer as long as you call between 9 am and 6 pm China time. That may be a bit inconvenient for you depending on where you live.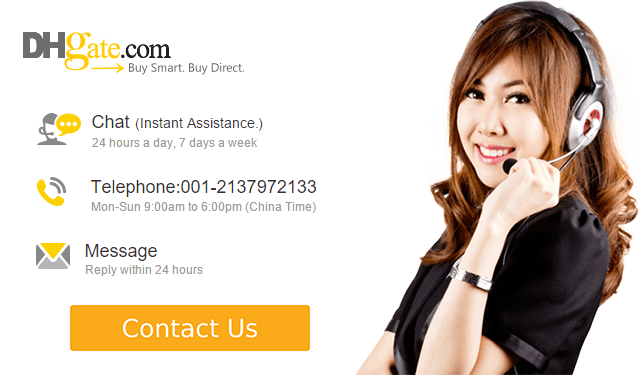 If you send an email, give customer service 24 hours to respond.
I've always used Online Chat, and I've never had any serious problems with the services I received.
Pros of Using DH Gate
Great discounts
Website is easy to use
Strong customer services
Excellent rewards programs
Accepts a diverse range of payment options
Cons of Using DH Gate
Long delivery times for some orders
Conclusion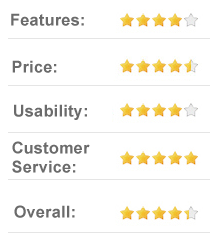 I'll admit that DH Gate isn't perfect for everyone. If you really need a business that uses expedited shipping so you can get your order within a day, then you may not find DH Gate too useful.
That's unfortunate, because DH Gate offers some great deals for individual buyers and businesses. Ever since I discovered DH Gate, it has become the first place I look when I want to compare prices. DH Gate doesn't always have the things that I want to buy. When they do, though, their prices are always lower than other sellers. More than any reason, that's why I keep going back.
If you want to save money by shopping online, I recommend checking out this site.