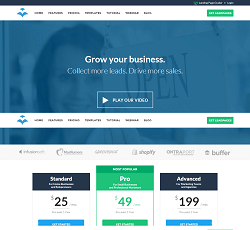 LeadPages.net started in 2012 to help companies grow their brands. The business creates software and Web apps with a wide variety of features. Today, it focuses on collecting leads and converting them into sales growth. There are a lot of ways that your company isn't taking advantage of every growth opportunity. LeadPages.net will help you realize those opportunities and work towards improvement.
The company has changed considerably since it debuted back in 2012. Some improvements have come from venture funding that has helped the company become a leader in its industry.
As of 2015, LeadPages.net has over 100 employees. It has helped generate over 40 million leads for its clients.

Top Features of LeadPages.net
Companies often start using LeadPages.net as a landing pages tool. Your account won't help you build a website, but it will help you optimize your landing pages so that you attract more traffic and increase your conversion rate.
Once you take a closer look at LeadPages.net, though, you will find that it offers a lot more than just a handful of tools for making effective landing pages. For instance, there are plenty of analytics features that will help you increase leads from places other than your website. Your company probably uses social media, so you will want to take advantage of LeadPages.net's ability to optimize your Facebook profile.
LeadPages.net can also help you get more leads through email. For some reason, a lot of companies seem to think that email marketing doesn't work anymore. They all want to concentrate on using Facebook and Twitter. Those platforms, of course, are essential to marketing, but they are not the only tool in the shed. Email marketing has proven itself to be a useful tool that can still help companies boost sales and improve brand awareness. If you have given up on email campaigns, LeadPages.net will show you the right way to get back in the game.
Since there are a lot of features that can help businesses succeed, I'll go through the ones that have been most important for my business. Just because these worked well for me doesn't necessarily mean that they are the right answer for your business. There are other LeadPages.net features, though, that I don't use often. I would always recommend visiting the site to learn more about the features that specifically pertain to you.
Large Library of Templates
LeadPages.net has over 70 templates that you can use to make your site's landing pages more effective. The company has tested these templates to make sure they offer superior results.
There are several template categories that you will want to explore before updating your websites. Some of the templates are specifically designed to work as opt-in pages, sales pages, and thank you pages. As LeadPages.net keeps adding more templates, your website will keep improving.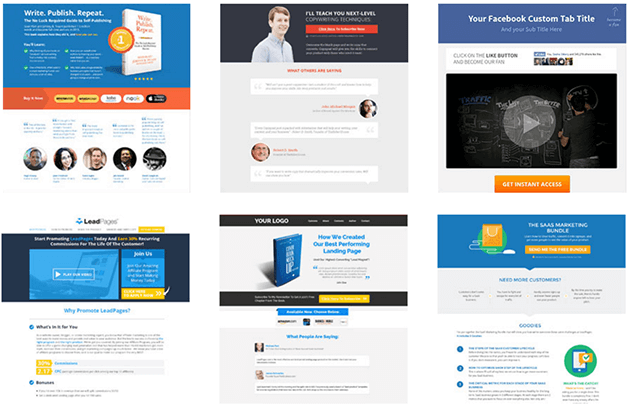 You can alter the templates to some degree (more on that below in the criticism section). The good news is that you don't have to know any code to make small changes. The system has a simple user interface that makes it easy to work with. Even if you don't have much, or any, technical experience, you'll be able to pick up on this quickly.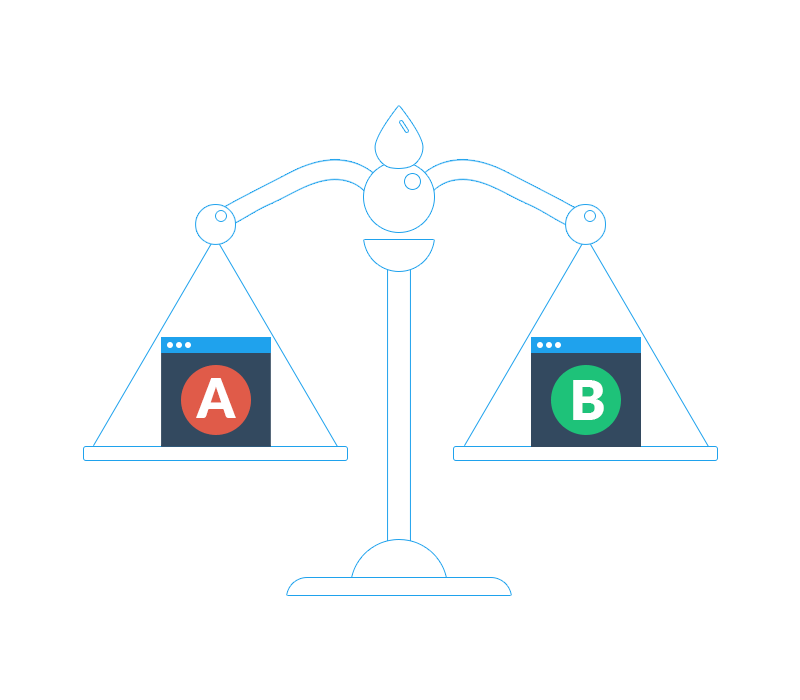 A/B Split Testing
Not sure which LeadPages.net template is best for your website? A/B split testing will give you empirical evidence that will help you understand which option you should use.
With the A/B split tester, you can compare the results of multiple landing page templates. You will likely find that some work better for you than others. By concentrating on the ones that work best, you can ensure that your site gets more traffic and better conversion rates.
WordPress Integration
I've always been fond of WordPress. It's a simple blogging platform that has helped me manage content.
If LeadPages.net couldn't integrate with WordPress, I'm not sure that I would use the company's services. Luckily for me, integration is easy.
Email Server Integration
Unless your business does not use email at all, you probably already have an email server that helps you create custom messages. Some examples include MailChip, OfficeAutopilot, AWeber, and GoToWebinar.
LeadPages.net can integrate with all of these and more to make sure that every communication you send gets the best possible results.
LeadPages.net Prices
LeadPages.net offers three account types. The ones that cost more money will give you access to more and better features. The brief descriptions below should help you decide which type of account is best for you and your business.
The prices shown below are per month. In reality, you pay annually to get the biggest discounts. I just thought it was easier to compare monthly prices instead of annual prices. Hopefully there isn't any confusion about this.
Pro
$40Per month

The Pro Annual account comes with everything from the Standard Annual account, plus these extras:
---
A/B split testing
---
LeadLinks
---
Discounts for some products
---
Priority email support
---
Ability to upload custom landing page templates
---
Access to the company's affiliate program
---
Email and Live Chat support
---
Get Started
Advanced
$199Per month

The Advanced Annual account costs quite a bit more than the other options, but you get a lot more for your money. The Advanced Annual account includes everything from the other options, plus:
---
Integration for Salesforce, HubSpot, and Marketo
---
A template importer
---
LeadDigits
---
The option to contact client support via phone
---
Five sub-accounts include
---
Get Started
Criticism of LeadPages.net
I mentioned above that I had some criticisms about LeadPages.net templates. This probably isn't something that will both many people. Since I have a lot of experience with website development, though, I probably want a little more than what templates can offer.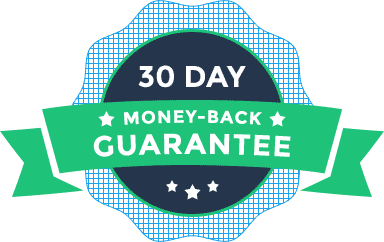 The problem is that you can only make very minor changes to the templates. I understand that this helps LeadPages.net simplify its approach to improving business success. At the same time, I would at least like the option to inject my own code. Since that isn't available, I sometimes wonder whether I could make my own improvements. I guess I will never know. That's what bothers me most.
While this is a criticism, I think that it makes sense for most people. Realistically, LeadPages.net doesn't want inexperienced clients trying to inject code into their tested templates. Letting that happen could mean that clients don't get the results they want. In the end, those clients would probably blame LeadPages.net even though it was their poor coding that caused the problem.
Plus, LeadPages.net's templates really have been optimized for high performance. While I may be able to make some positive changes, that's probably rare. There just aren't that many people who could do it properly, so it's best to just use the templates as they are designed.

LeadPages.net Customer Support
If you have questions, the best place to get answers is from LeadPages.net's knowledge base. Chances are that someone has already asked your question and gotten an answer. Instead of wasting time communicate with customer support, you can search for your topic and get answers immediately.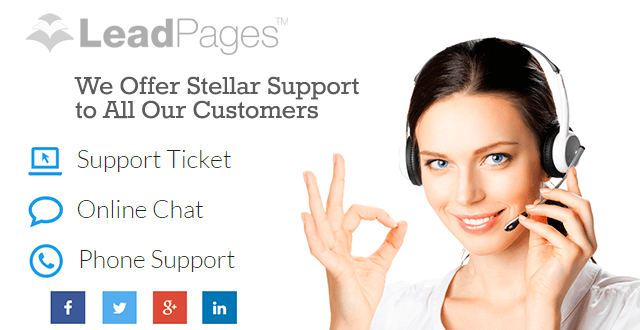 It's possible that you might have a unique question. Or maybe you need a little more assistance. That's fine. You can contact customer support via phone or online chat. You can also submit a support ticket. LeadPages.net will get back to you soon. In my experience, responses usually come within 24 hours.
Pros of Using LeadPages.net
Plenty of useful tools
Integrates with other popular Web tools and services
Gives you access to a wealth of information
Improved lead generation
Tools to convert leads into sales
No tech skills required
Cons of Using LeadPages.net
Templates are fairly static
Not intended as a website builder
Conclusion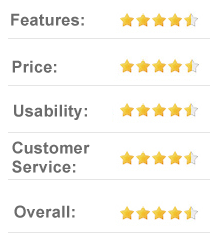 LeadPages.net has been very helpful for my business. We do practically all of our sales online, so we rely on strong marketing and advertising campaigns to boost websites traffic. LeadPages.net has made that process a lot easier.
It's also nice that LeadPages.net has tools that help convert people into shoppers. My company isn't trying to make money from online advertising. We have products to sell. Boosting traffic without increasing sales, therefore, wouldn't help us at all. In fact, the increased traffic would just end up costing us more money. Since LeadPages.net understands the importance of conversions, I have found it very useful.
It's always a good idea to read several reviews and do your own research before signing up with any business. In my experience, LeadPages.net is a great option that will improve your online business. Still, you should get more perspectives than just mine. Also, visit the site and browse its features to see what you think.