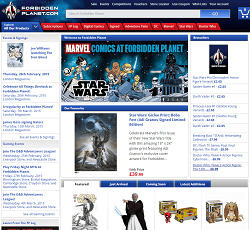 A few decades ago, science fiction and fantasy literature had a relatively small following. That has changed significantly, thanks in part to the popularity of sci-fi and fantasy movies that brought more fans to the genre.
Finding comic books, novels, figurines, and other collectibles, however, is still difficult for people living in certain areas. If you don't live in a major city, then you will probably have to order collectibles online.
Forbidden Planet makes it easy for fans to locate and purchase a wide range of collectibles without spending outrageous amounts of money from resellers. There are several websites that offer similar services, so you should explore your options to make sure you choose one that matches your needs best. Forbidden Planet, however, stands out as one of the most dedicated businesses meeting the needs of sci-fi, fantasy, and cult fiction fans.

About ForbiddenPlanet.com
Forbidden Planet designates itself as the world's largest supplier of science fiction, fantasy, and cult entertainment. The company has a huge collection of media, including graphic novels, action figures, movies, and toys. Although the company maintains several stores throughout the United Kingdom, it has gained prominence through its website, which gives fans around the world access to collectible and hard-to-find items.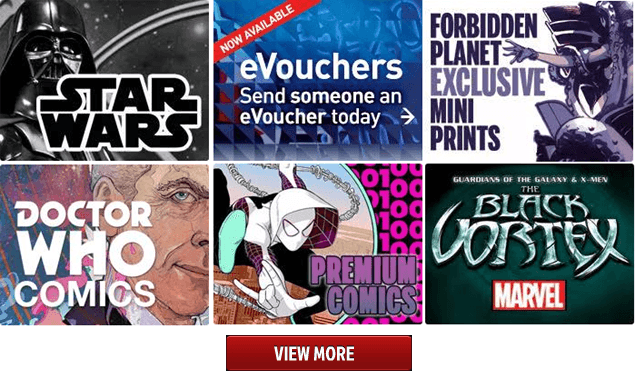 Forbidden Planet, which is obviously named after the iconic sci-fi movie, keeps up with the latest trends in science fiction and fantasy entertainment. If you're looking for older merchandise related to the original Star Wars movie, there's a good chance that you will find it at Forbidden Planet. If you want collectible merchandise related to the latest Iron Man movie, you can probably find that, too.
There are plenty of online resources that sell similar items. Few of them have the extensive catalog boasted by Forbidden Planet. Whether you want to pre-order an upcoming release or search for a memento, Forbidden Planet is a good place to start. Of course, it makes sense for consumers to explore other online retailers to make sure they get the items they want at affordable prices. Learn more about your options to make sure Forbidden Planet is the right choice for you. In most cases, you will get the products and services that you want.

Best Features of ForbiddenPlanet.com
Forbidden Planet has one of the largest catalogs of sci-fi, fantasy, and cult media. That's by far the best feature of the website.
If you love collecting comic books, then you will want to explore Forbidden Planet subscriptions. The business can give you a subscription to comic books published by companies like Marvel, DC Comics, Dark Horse, and Image. You can even get subscriptions from comics produced by smaller companies. Signing up for a subscription means that you will never miss an issue again.
Getting a subscription, however, does not mean you are obligated to purchase every issue of a comic book. Your Forbidden Planet membership makes it easy for you to log in to your account to make any changes in your order. If you decide you only want to receive one issue of a comic book, then you can make that change. If you want to add comics to your order, you can do that, too. They will all arrive in one monthly package so you can save money on shipping.
Criticisms of ForbiddenPlanet.com
Several Forbidden Planet customers complain that they did not get timely delivery for their orders. The company says it takes at least two to three working days to bill and ship orders. Processing takes about a day longer for comic book orders. Many customers, however, say that this is not the case. Delays, of course, can happen. Many of them are outside of the Forbidden Planet's control. It's hard to blame Forbidden Planet for mistakes made by a courier.

The large number of complaints, however, indicate that the fault lies within the company. Other than shipping delays, though, Forbidden Planet offers excellent customer services and products. If you need an item within a day or two, you may want to find a local store that sells the item you want. If you don't mind waiting, then Forbidden Planet is a good option that will give you access to a wider range of products.
ForbiddenPlanet.com Customer Services

The easiest way to get customer services from Forbidden Planet is to submit a message via its website. You can also visit Forbidden Planet on Facebook, Twitter, and Google Plus.
If you need to talk to someone at a specific store, you should call that stores phone number.
Frequently Asked Questions about ForbiddenPlanet.com
Q: What payment options does Forbidden Planet accept?
A: Forbidden Planet accepts Visa, Visa Debit, MasterCard, and American Express. It does not accept payments through PayPal.

Q: What does "pre-order" mean?
A: A pre-order refers to any item not currently in stock. Perhaps the item has not been released yet, or Forbidden Planet has simply sold out. By placing a pre-order, Forbidden Planet will send the item to you as soon as it arrives. It essentially means that you have staked a claim on an item so that you get first dibs when it reaches the store.
Q: Does pre-ordering guarantee that I will get the item?
A: It's impossible for Forbidden Planet to make that guarantee. At times, manufactures decide to change products. They may even decide not to produce items that they previously planned to sell. When this happens, Forbidden Planet never gets the item in stock, which means it cannot fill your pre-order.
Q: Is it possible to avoid shipping by picking my order up at the store?
A: No, the website and the stores operate independently. If you live near a store, though, you are more than welcome to come in to browse and buy merchandise. If you order through the website, though, you will have to pay for shipping.

Q: Does Forbidden Planet ship internationally?
A: Yes. If you live in the European Union, your shipping charges are calculated when you complete your order. If you live outside of the EU, you should contact customer service to place your order. Keep in mind that international shipping can take anywhere from 14 to 8 days depending on the service you use and where you live.
Pros of Using ForbiddenPlanet.com
Huge inventory of sci-fi, fantasy, and cult media
Retail locations throughout UK
Subscription service helps fans keep up with their favorite comic books
Cons of Using ForbiddenPlanet.com
Some customers report slow shipping
Email is really the only customer service option
Conclusion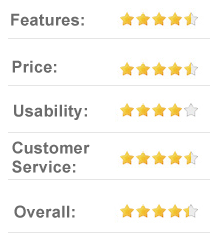 Nerd culture has exploded in recent years. Some people even claim that it has become cool to live a nerd lifestyle that includes science-fiction and fantasy fiction. Whether these genres have entered the mainstream is arguable, but it is an observable fact that more people have taken an interest in the genres.
People who want to collect comic books, novels, games, toys, and other items will need to find a company that sells a wide variety of products. In this regard, Forbidden Planet seems like the perfect supplier. There is some concern about the company's slow shipping and limited customer services. Still, most people have positive experiences when they buy from the Forbidden Planet website.
If you're a big fan of sci-fi and fantasy, then you should take some time to browse the products sold by Forbidden Planet. You may find items that you can't buy anywhere else. The website also lets you sign up for comic book subscriptions and place pre-orders. Those are two big bonuses for sci-fi and fantasy fans.