Infibeam Review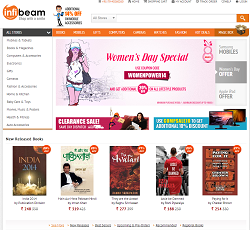 Online retail has really gained momentum in India since it has become a practical option for more Indians. Sufficient funding has been pumped into a lot of these ecommerce sites to help them get off the ground running. They have the cash flow, understanding of business, and setup to really nurture India's online buying experience. Many budget several crores for advertising, so they can build their brand.
With the India ecommerce bubble at full capacity, there is a vast array of sites to choose from. For many of these sites, they recognize the importance of providing quality products that make customers happy. Other stores exist solely to bilk you out of your money without providing the services or goods they promised. Your money should be secure when you shop online.
Since I generally dislike having to fight the crowds when I leave the house to go shopping, I got involved in the online shopping craze pretty early on. Many evenings, my wife and I will hop on the computer together and do our shopping. In my years of experience, there have been some troubling experiences along with some great ones. To help you learn about sites that give you the best value for your money, I am writing this series of reviews. In this article, I explore Infibeam.

About Infibeam
Headquartered in Ahmedabad, India, Infibeam is an online retail business. It is an ecommerce store for electronics, automobiles, and books in India. The enterprise has over 1300 employees in offices in Mumbai, Bangalore, and Delhi. Started in 2007, Infibeam has since launched a media device, Infibeam Phi, and an e-book reader, Infibeam Pi and its successor Pi2.
An MIT Sloan and Cornell Alumni Vishal Mehta founded Infibeam in 2007. Mehta started Infibeam along with a group of ex-Amazon employees when he returned to India in 2007 after working for Amazon.com and Dell computers in the United States for five years. Rather than opting for external equity funding, Mehta funded the company by selling his personal assets.
Infibeam.com became a burgeoning ecommerce site after starting as an automobile portal. They launched India's first e-book reader in 2010. Infibeam has a number of businesses, including ecommerce market place dhamaal.com, online shopping through its flagship site infibeam.com, its own branded e-book readers, and an ecommerce platform software service through buildabazaar.com.
Top Features of Infibeam
To make your shopping experience simple, Infibeam provides you with a number of features. With Infibeam, you have a ridiculous number of payment options: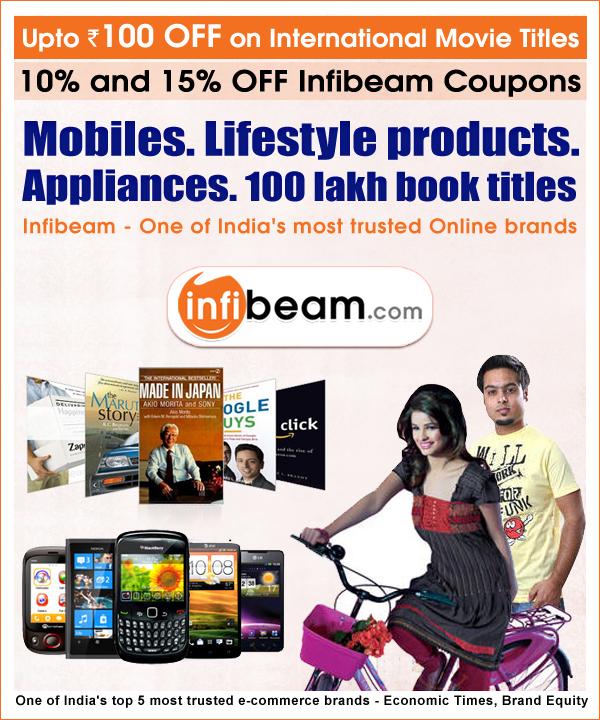 Cash card
City Bank offers
Debit/Credit card
Mobile payment
E-Wallet
Cheque/DD/Cash
Paypal
Net banking
Cash on delivery
So, payment options with Infibeam should leave you without worries. Plus, they provide free shipping across India.
Infibeam offers a My Wish List feature. With this, if an item is not available at the time you are shopping, you can add it to the Wish List. Once the item arrives on Infibeam, they will notify you on the Wish List or via email.
A one of a kind initiative started by Infibeam is Magic Box. Every day, it carries two incredible deals on items. It opens at precisely midnight each day. On both the products, Magic Box guarantees the lowest price possible anywhere. You can get notifications of the Magic Box deals through an email alert or by checking out Infibeam's Facebook.
One of the best parts about Infibeam is the shopping options. If you want a product delivered in India, you can get it delivered free of charge. And, unlike many other e-retailers in India, you can also ship outside of India for a fee.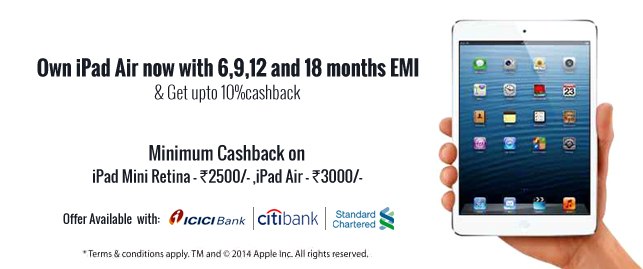 If you need your item in a hurry, Infibeam offers one day delivery. For this option, you need to have a special PIN code and also be within a certain distance of where the product is shipping from. If one day delivery is a possibility, there will be a message that says "Need 1-Day Delivery" that will show up on your screen during check out. If you are ordering a particular item and are in the right location, you might also be able to get same day delivery.
With Infibeam's cash on delivery option, you can avoid the risk of paying for a product that does not get delivered to you. For items that cost thousands of rupees, this may be the best option, since you do not have to pay until the items arrives on your door step. There is also the option to have items delivered at night time when you are sure you will be home. This is the best option for items that may spoil quickly, such as cakes, flowers, and chocolates.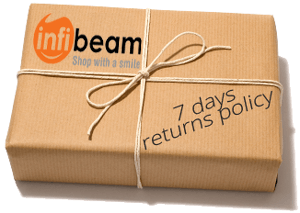 Infibeam has a sound return policy. Within seven days of the delivery of an item, you can return or replace any damaged products or items you just do not want. The products must be in full packing condition and unused. You will get a full refund to your bank account if the item is still in good condition. Returned items must have all tags, the packing certificate must be in good order, and there should not be any tampering.
Infibeam is set up for a seamless shopping experience. If you are used to shopping in real life at physical stores, then you will like how the intuitively the website is set up. There are menu items across the top to quickly access various departments, such as books, mobiles, gifts, computers, cameras, watches, and apparel. As is common with the major ecommerce sites, once you click on a category, you can narrow your options to find exactly what you want. Also, you can sort by the best-selling items, best deals, and latest additions.

Infibeam Prices
As far as shipping prices go, everything shipped in India is free. As far as product prices go, Infibeam has a number of great deals. Though they are not consistently cheaper across all items, Infibeam does have a lot of really good deals on some products. It really just depends on what you are looking for. That said, I would definitely check out the prices at Infibeam before making a purchase because it may save you a few thousand rupees on bigger items.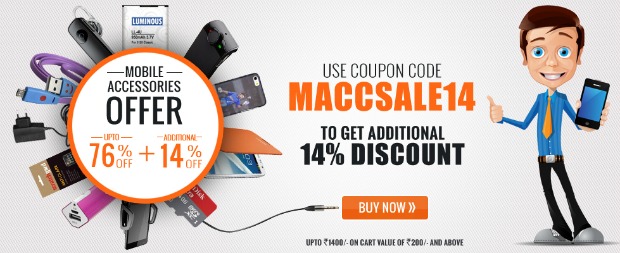 Criticism of Infibeam
I did not have any problems using Infibeam. I was able to easily search for items I was interested in, ordering was painless, and my items arrived quickly. I looked online to find out if other people had any issues with Infibeam, and there was a surprising dearth of complaints. Usually people find something to complain about, but this was not the case with Infibeam.
Customer Support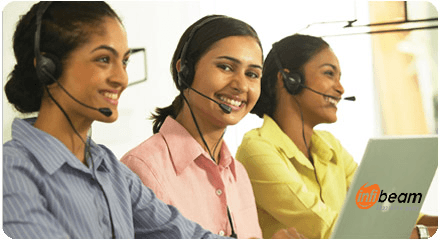 Infibeam has customer support representatives available 24 hours a day, seven days a week via telephone, email, and a contact form on their site. Plus, there is also a comprehensive self-service FAQ section. I did not have any issues, but for the purposes of this review, I called them to ask some questions. I was able to get in contact with a customer service agent right away. They were helpful and friendly and thorough.
Conclusion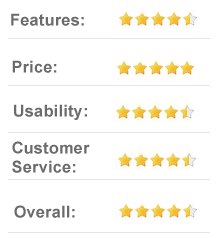 With the many inexpensive (and often free) and fast shipping options and their incredible deals, Infibeam is one of the best online shopping sites to spring up in India in the last decade. You can be assured your money is safe and that you will receive a quality product. Infibeam has a genuine interest in making sure their customers are completely satisfied. I would recommend Infibeam to anyone interested in buying products over the internet.