Review Of EmpireOption.com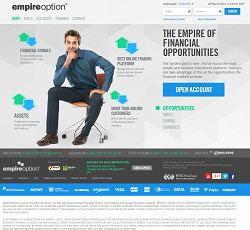 The emergence and convenience of the Internet has also made it much easier for people to engage in binary trading online. A feature that is somewhat new, some of the first trading platforms only started to pop up in 2009. Since then though there have been a number of binary trading services that have come into existence. One such service is EmpireOption. A binary option broker based out of Uruguay, EmpireOption is fully regulated and licensed. The platform is one of the first binary options companies to comply with the laws and legal framework of the Republic of Uruguay.
This company offers a proprietary trading platform that allows binary option traders all over the world an opportunity to make money in the financial markets using a secure and intuitive platform. Currently, they have over 100,000 clients trading on their platform.
EmpireOption is one of the most advanced binary options platform on the market. Its objective is to offer clients an excellent opportunity to enter into the financial market in the most secure and dependable manner. It doesn't matter if you recently started with binary options or you have lots of experience with it, at EmpireOption you will receive ongoing support the moment you make an investment. To cater to each trader's level of expertise, the platform is offered in three distinct options, from basic to advanced, including:
One Touch
Option Builder
ProTrader

This service brings to the market an excellent range of trading tools and wide range of underlying assets. New Traders that require support will find EmpireOption a good broker to deal with.

Top Features Of EmpireOption
Empire Option offers unique trading features on its web-based platform. The service offers an online platform that has been designed to revolutionize the binary options market, leading this trade to a level of professionalism rarely seen today. While this broker offers the possibility of investing in over 250 assets, it has been careful to keep the interface's simplicity that characterizes binary options. EmpireOption's online trading platform is extremely intuitive and friendly, and suited for both new traders and experienced investors.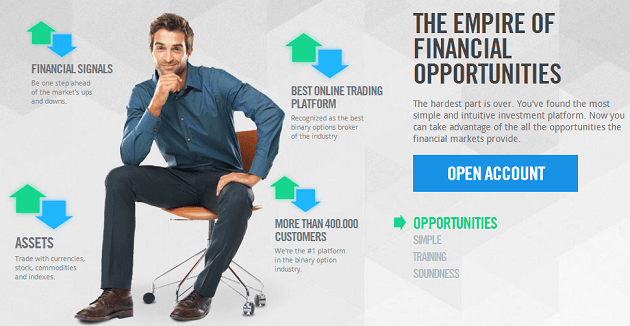 The EmpireOption platform offers the possibility to invest in the assets that each trader prefers, which has been divided into four categories: commodities, indices, currencies and stocks. Assets can be selected from a comfortable submenu and then the type of trade can be easily selected. Strategically located in the upper right corner is the information about the time remaining to the expiration of the option. One of the unique areas of the service is the amount of information included in the platform without being complicated or difficult to understand.
The service also includes some up-to-the-minute live information, such as financial news, and trends based on the trader's movements for the options. There is also a chart with price development that is offered to guide one to a successful investment.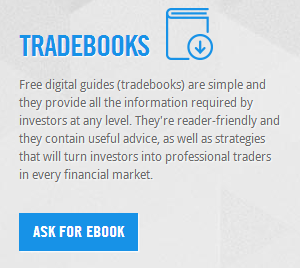 One of the main advantages of EmpireOption that helps it keep an edge over other platforms in the space is that it has an extraordinary financial team consisting of analysts and economists, responsible for advising clients to maximize their profits.
The company also offers a free ebook about the basics of binary options as well as an interesting blog and a comprehensive glossary with basic terms one needs to manage in order to be a successful trader.
EmpireOption Prices
While accounts can be created for free at EmpireOption, a minimum deposit of $100 will be required before trading. Credit/Debit cards, bank transfer and electronic e-wallet payments are accepted for deposits. Withdrawals are processed using the same payment form that was used to make a deposit and minimum withdrawal amounts are based on account type. Withdrawal processing times are also based on account types and range from 2-7 days.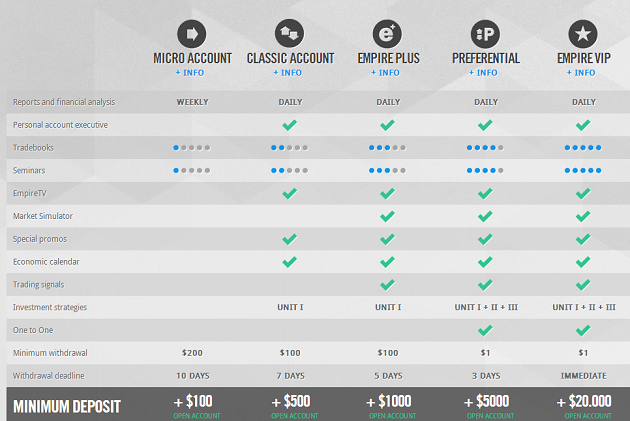 The EmpireOption trading service is also offered in three different account types. These include the Bronze, Silver, and Gold level accounts. Firstly there is bronze, from an initial investment of $300, which provides weekly financial analysis and a basic instructional course. Next, Silver, an account that requires a $2,000 investment, which offers a daily financial analysis, the services of an account executive and intermediate instructional course. Lastly, there is Gold, which starts from a $10,000 investment and offers, in addition to the above, the possibility to operate via telephone and a $ 1 minimum withdrawal. EmpireOption also offers traders attractive bonus awards for their operations and fidelity, and a great referral program.

Criticism Of EmpireOption
EmpireOption continues to be a strong player in the binary trading options marketplace. There are certainly many positive attributes that the service provides, which makes it difficult to call out the criticisms of the service. While the cons of the service are not many there are still a few areas that could be improved upon. To start, while it is beneficial that there are three different investment levels where one can enter the trading platform, it seems that not all are created equally. Worth noting is that the demo account is only available for members with Gold and Silver status. To that point, there are minimum withdrawal amounts for both Silver and Bronze status members which can be a detriment to using the service. The minimum withdrawal amount for Gold is only $1 and therefore the lowest out of the three levels, but many people may not wish to come in at a $10k investment.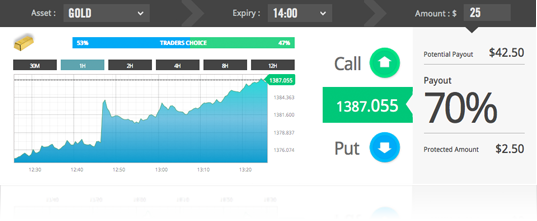 Withdrawal times are also a little longer than other competitors in the marketplace. Requests usually take a few days to be reviewed by the staff of EmpireOptions. They are handled with priority given to Gold members – their requests are ready within two days. It takes four days for a Silver member's withdrawal request to be answered and Bronze members have to wait for a week before they can withdraw their profits. This can be a little frustrating if you are at the lower-end of the spectrum.
Another detriment of the service is that while it is available for use in the USA marketplace, it's mainly focused on the Latin-American market, which can be somewhat frustrating especially to those trading from Europe or North America. As such, the service really is not as effective for those in the western markets.
Customer Support

EmpireOption offers multiple customer support options such as email, live chat or telephone counseling. The chat service is extremely efficient, as operators are known to respond almost immediately. Service is also generally very friendly and professional, always offering more help and information. While the phone numbers listed on the website are not free, this is not a major problem, because it's not really necessary to make phone calls with the chat service. Once a user contacts the service the chat operators are generally available immediately to avoid the costs of international calls.
Overall Conclusion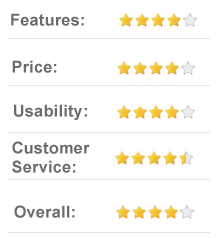 EmpireOption doesn't have the highest payout or a custom-built platform, but they are reliable and have a number of advantages. For starters, they are fully licensed and regulated. They have one of the lowest minimum deposits in the industry and have a great education center that offers a good selection of tutorials and strategy guides.
The support of the financial team is also first-rate. From the time of registration the team is willing to provide advice to operators, which confirms that EmpireOption.com really wants to cultivate the loyalty of its customers, causing them to get the best return on their investment. One of the best features of EmpireOption is the free trading signals that are offered. These alone could cost a person $97/month if you had to buy them separately. Overall, this broker is recommended for both beginners and experts alike. If you are looking for simplicity and professionalism in one broker this can definitely be the right choice.