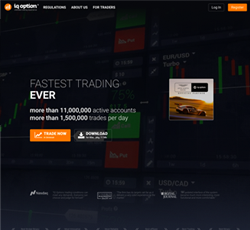 A binary option is an investment where a trade results in a predefined yield or loss to an investor. It lets you know exactly how much you stand to gain or lose before entering into any investment.
RISK WARNING: PLEASE NOTE THAT BINARY OPTION TRADING ENTAILS SUBSTANTIAL RISK OF LOSS, AND MAY NOT BE SUITABLE TO EVERYONE. TRADING COULD LEAD TO LOSS OF YOUR INVESTED CAPITAL. BINARY OPTIONS ARE NOT PROMOTED OR SOLD TO RETAIL EEA TRADERS. IF YOU ARE NOT A PROFESSIONAL CLIENT, PLEASE LEAVE THIS PAGE."

About IQOption.com
IQOption.com specializes in online binary option, Forex, Cryptocurrencies and CFD's. The site is an ideal destination for anyone interested in binary options, with more than 70 assets available and some of the best payouts offered within the binary option trading industry.
IQOption.com was founded fairly recently, emerging in 2013. With headquarters based in Cyprus, the site has already gained a reputation as one of the world's top online binary option brokers. It has earned several awards, including being named the Most Reliable Binary Option Broker by MasterForex-V and the Most Innovative Binary Option Broker by Show FX World.
There are three different account options to choose from when registering for IQOption.com. The free demo account is available to anyone who wishes to try out the site, and though it doesn't allow for monetary trading, it lets you practice your binary option trading pattern.
For those ready to dive in and start trading, there are two other account options that require a minimum deposit. The Real Account only requires $10 to get started, making it ideal for the casual investor.
The VIP Account option requires a minimum deposit of $3000. This option may be more expensive, but it also comes with a personal manager.
The Best Features of IQOption.com
Perhaps the best feature of IQOption.com is that the site offers some of the highest payouts available within the binary option trading industry. Members can earn up to 91% on their investments in the case of a successful trade.
IQOption.com is also unique in its low minimum deposit of $10. This, along with the possibility of $1 trades, makes it possible for small-scale investors to participate in binary option trades.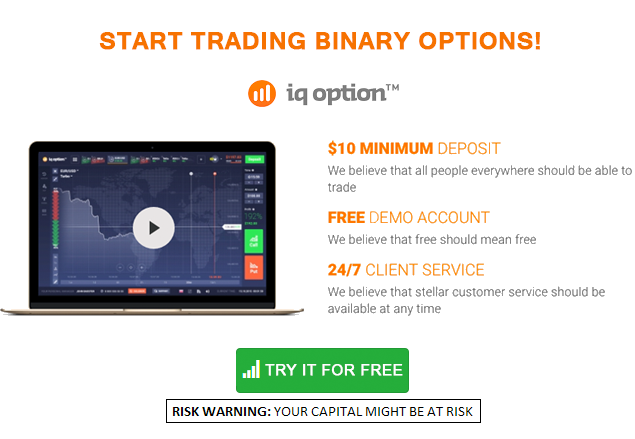 This site is also especially ideal for beginners because it provides members with many educational resources with information regarding binary option trading. IQOption.com operates a blog that allows its patrons to keep up to date with what is happening in the world markets and read about the latest website news. IQOption members are able to comment on articles and share ideas about the binary option trading market. Even experts can benefit from reading up on the various different trading patterns that could supplement whatever method they currently favor.
If a member runs his or her own blog, IQOption.com also offers the option to earn extra money through an affiliate program. If an account holder promotes the website on a blog, YouTube channel or social media feed, he or she can earn a commission on any resulting business.
Criticism of IQOption.com
IQOption.com offers account choices for both small and large-scale investors, but the site does not offer anything in between. Aside from the free demo account, members only have two options to choose from with a minimum deposit starting from $10. Some other online binary option brokers offer more tailored account options for investors to choose from.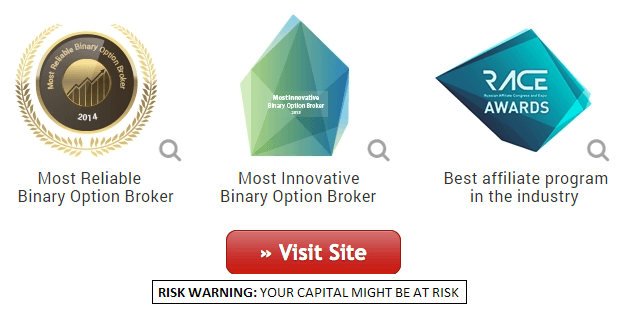 IQOption.com Customer Support
You can email the IQOption.com customer support team at any time through the website with questions and comments, or at support@iqoption.com. For immediate assistance, there are phone numbers you can call from London, Canberra, Singapore, Berlin, Brasilia, Madrid, Bangkok, Rome, Buenos Aires, and many more. IQOption.com is also active on Facebook.com, but this is not an ideal way to reach a customer support representative for the site.
Frequently Asked Questions
Q: What information do I need to register for an IQOption.com account?
A: You must provide IQOption.com with your full name and contact information, along with a valid photo ID. The company reserves the right to ask you for any additional personal details or other documents such as bank records for verification reasons. It takes up to 10 days to complete the identification verification process.
Q: Does IQOption.com have a mobile app?
A: Yes, IQOption.com has an app for both the iPhone and Android so that you can keep track of your account on the go.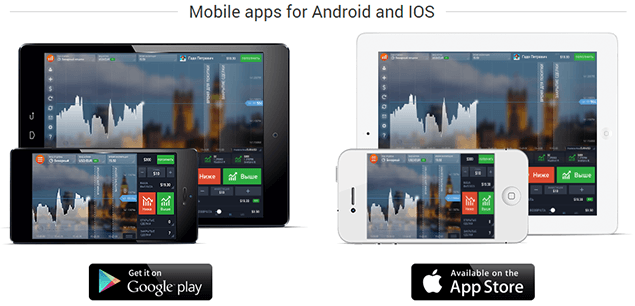 Q: What forms of payment does IQOption.com accept?
A: IQOption.com accepts multiple different payment options including Visa and MasterCard, Skrill, WebMoney and CashU. The site also accepts wire transfers.
Q: How long does it take to make a withdrawal?
A: If you have the standard Real Account, then it will take up to 3 business days to process a withdrawal. For members with VIP Accounts, withdrawals are processed within 1 day.
Pros of IQOption.com
Earn up to 91% on successful trades
Low minimum deposit of $10
Trades as low as $1
Free demo account
Educational resources
Cons of IQOption.com
Relatively new site
Not many account options
Why Should I Use IQOption.com?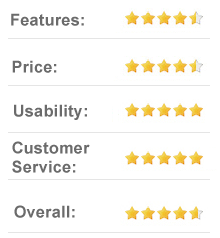 IQOption.com is an online platform that helps clients from all around the world to do high risk – high return investments. The investor can control how much risk they want to take on. Exactly how much money an investor might gain or lose from a trade is clear from the very beginning of the transaction.
Despite being relatively new to the scene, IQOption.com has already distinguished itself as a leader in online binary option trading. With its low minimum deposit and high payouts, the site has gained popularity quickly.
The educational resources and the free demo account let you learn about binary options in your own time and help you develop an effective method before trading with actual money.
The site is also great for small account holders. The minimum deposit for a Real Account is only $10, and trades go as low as $1. Those who aren't into the idea of high risk investing, or simply don't have the funds to do so, can still trade through small-scale trading with IQOption.com.
IQOption.com is a reliable binary option trading platform with a user-friendly layout and plenty of helpful tools for its members to use. The site is increasing quickly in popularity, and as it continues to grow, IQOption.com will continue to improve its already top quality service for its loyal members.