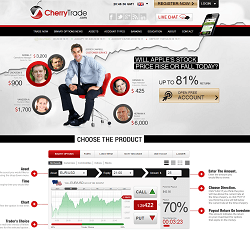 Binary trading is a type of investment that asks investors to place bets on how stocks, commodities, or other assets will perform within certain amounts of time. Improved Internet technology has created an explosion of sites that offer binary trading and similar services.
Given that consumers have so many online trading options, it's important to pay attention to details so you can choose a company that matches your needs. A company may suit one person perfectly even though it's a bad match for someone else. Individuals need to make their own choices based on evidence they gather from review sites like this one.

Introduction to CherryTrade
CherryTrade is a web-based trading platform that makes it easy for investors to place bets on a variety of stocks, commodities, and other assets. The company has several account options so investors can choose one that matches their financial situations. Those who invest the most can get free enhanced services from CherryTrade's team of professional advisors and trainers.
CherryTrade Services
CherryTrade has five account types so customers can choose an option that matches their needs best.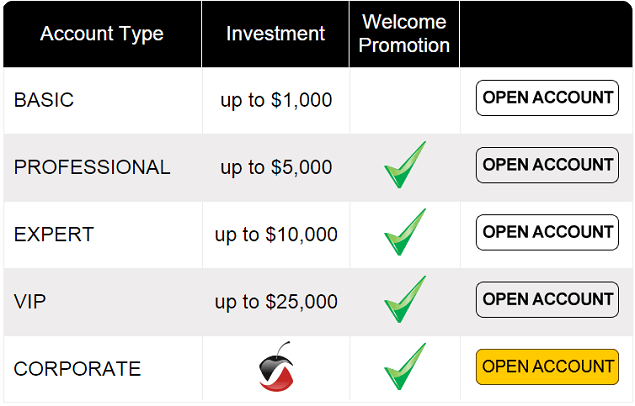 Classic
A Classic account requires a minimum deposit of $200 to $400. Clients get up to a 25% bonus for signing up and making subsequent deposits. They also get daily and weekly market reviews to keep them informed.
Bronze
A Bronze account requires a minimum deposit of $500 to $999. Membership gives clients up to 35% as a welcome bonus and up to 20% bonuses on future deposits. It also gets daily and weekly market reviews. Members with this type of account get four $25 risk free trades.
Silver
A Silver account, which is one of the most popular, requires a minimum deposit between $1,000 and $4,999. By choosing this option, members get up to a 50% welcome bonus and up to 35% bonuses on future deposits. They get four $50 risk free trades, automatic trading signals, weekly calls and improvement sessions, and daily and weekly market reviews.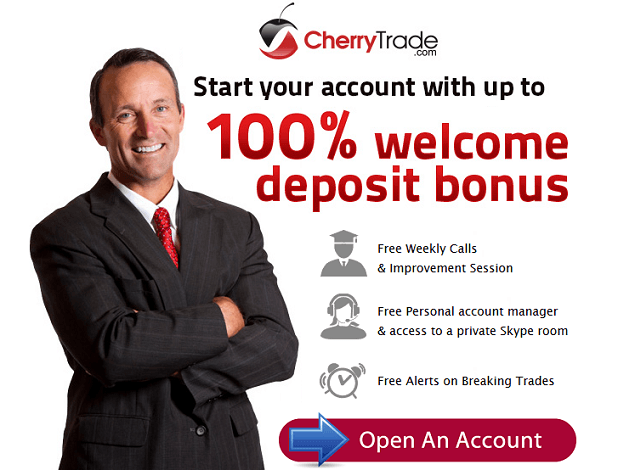 Gold
A Gold account requires a minimum deposit of $5,000 to $9,999. With that deposit, members get an up to 75% welcome bonus. Members can also get bonuses up to 50% on future deposits. Gold accounts come with four $250 risk free trades and 10% insurance of any month that ends in a loss.
These members get to take advantage of daily and weekly market reviews, weekly calls and improvement sessions, and automatic trading signals. As Gold account members, they even get free alerts on breaking trades, free personal account manager and access to a private Skype room, and a free weekly technical and fundamental training session.
That is a lot of services designed to make Gold account members as successful as possible.
Diamond
The Diamond account requires a minimum deposit of $10,000 to $250,000. This account offers a welcome bonus up to 100% and up to 100% bonuses on subsequent deposits. Members get four $500 risk free trades as well as all other services included in the Gold account.
Serious investors who want to make the most of their money should benefit from choosing the Diamond account. It does, however, require a significant deposit.

CherryTrade Features
CherryTrade has three trade options that members can use.
Binary
Binary is one of the simplest forms of trading. When viewing asset prices, members get to guess whether the price will rise or fall. Call means that the investor thinks the price will go up. Put means that he or she thinks it will fall. Investors choose their option, enter how much they want to invest, and quickly find out whether they have profited or lost.
Members can earn a maximum 85% profit while using binary.
Open Free Account
One Touch
One Touch is also rather easy to use.
Investors choose an asset that they think will change value during the day.
They then select a specific amount that they believe the asset will touch at least once during the day.
As long as the asset reaches that price, the investor wins.






Open Free Account
60 Seconds
60 Seconds is very similar to Binary.
Investors choose call or put depending on how they think the asset's value will change.
In this type of trade, though, the price gets checked in 60 seconds.
Those who guess correctly, profit.
Those who guess incorrectly lose the amount that they invested in the trade.




Open Free Account
Comparing CherryTrade With Competitors
There are a lot of companies that offer services similar to CherryTrade. Some, like Benzinga, give investors considerably more information about news, trends, and opinions that might influence changes in the market. Traders who want access to a lot of information may find that CherryTrade doesn't have enough for them.
Compared to most competitors, though, CherryTrade has a system that's easy to use, accounts that are easy to fund, and high bonuses that can double a person's investment.
CherryTrade Customer Service

CherryTrade has excellent customer service that uses a variety of contact options. Customer service channels include email, telephone, and live chat. By using several options, CherryTrade meets the needs of today's investors, who don't always want to communicate via phone.
Frequently Asked Questions About CherryTrade
You should have questions before you open an account with any investment company. Here are some of the most frequently asked questions about CherryTrade.
[+] Does CherryTrade require members to install software on their computers?
No, CherryTrade uses a web-based trading platform that doesn't require additional software installations.
[+] What's the most money a member can invest at one time on CherryTrade?
No matter what type of account a member has, traders have a $5,000 maximum investment for each trade. If they wish to invest more, they can make multiple trades.
[+] What's the smallest amount of money a member can invest at one time?
$5. This is a very low minimum trade amount that few platforms support. It's also a great way for beginning investors to get the experience they need to start making larger bets with confidence.
[+] Does CherryTrade support mobile trading?
CherryTrade has mobile apps designed for Android and iOS devices. CherryTrade is interested in giving investors easy access to their accounts so they can trade whenever they have time. Expect the company to develop new Web and smartphone apps to keep up with changing technology.

Pros of Using CherryTrade
Wide range of account options so investors can choose a deposit amount that's comfortable for them
CherryTrade has a low $5 minimum trade
Website offers video training and an instructional ebook that prepares investors for using the CherryTrade system wisely
Open to American investors
High rewards apply to initial deposits, future deposits, and referrals
Several customer service options
High return rate. The maximum payout is 1,500%. Average payout is 81%
Cons of Using CherryTrade
Investors have to deposit a fairly high amount of money to access the most useful training features
Conclusion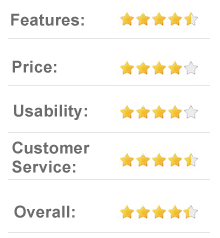 Online trading sites make a lot of promises, but not all of them follow through. CherryTrade gives potential investors the information they need to decide whether they want to open an account. This straight-forward approach is refreshing.
CherryTrade also benefits from giving its clients access to a variety of accounts. Those who don't want much risk can start with a small $200 investment. Experienced traders with more capital can get enhanced services by opening Diamond accounts. This flexibility makes CherryTrade a good option for beginning and advanced investors.
Overall, this is a good option for people who want to make money with binary, one touch, and 60 second trading.