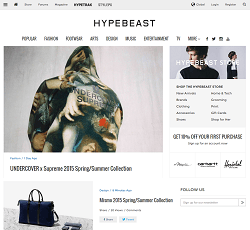 Hypebeast.com is similar to the multiplying number of online "everything" retail websites, which allow visitors to find a dizzying array of goods under a single virtual roof. Hypebeast is distinctive, however, in focusing on branded items of high quality, you can certainly find bargains there as well. The site offers far more than merchandise, however, inviting viewers either to buy, or to visit its magazine-like pages covering the arts, design, music, entertainment, TV, and more.
This style-following, and style-setting, site is a Hong Kong invention (explaining how well attuned it is to all things fashion). The founders' idea was to reflect an overall culture that visitors will feel a part of, so that their purchasing choices feel integrated with their cultural preferences. It's no hype to say that Hypebeast seeks to appeal to its customers in a holistic manner.

The site even contains a daily news section that many visitors rely on to experience the latest developments in the fashion community, as well as other relevant cultural topics that can enhance their lifestyle. The site has created its prominent, ongoing "Essentials" feature, which investigates the daily essentials of important cultural movers and shakers in the creative world, which has become highly popular with viewers. Another feature is "Pen & Paper," a close look into a featured artist's sketchbook.
The company also produces its "Process" feature, which details, from start to finish, how highlighted products are created. This kind of informational outreach allows HypeBeast consumers to gain unique insights into the creation of the products they buy, and feels like a significant advance in marketing, or perhaps more holistically, in connecting products and consumers.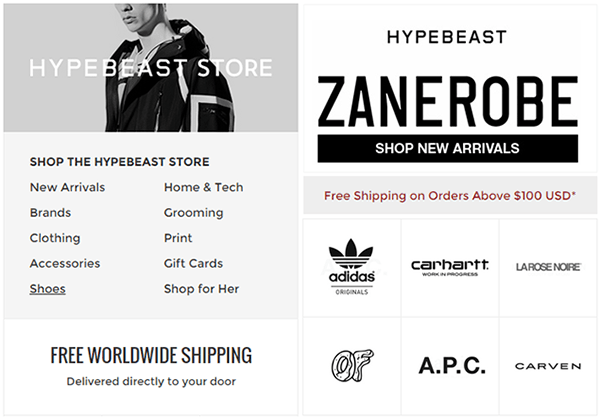 Once these cultural offerings have educated and edified their website visitors, the site offers an online store whose products are similarly attuned to cultural trends and movements. The site boasts that its wares are selected to reflect an appreciation for fashion and product quality, with carefully selected brands that fit the cultural outlook of the website as a whole. The items that are offered include brands running from, in their words, "streetwear to contemporary and high fashion," and our own investigation confirms that they have succeeded in this ambition.
So if you are interested in an eclectic mix of brand-conscious styles, this company offers a one-stop destination for the weary, yet stylish online consumer. Let's take a look at what they have to offer.

Featured Products
We decided to test out the company's inventory by taking a detailed look at their men's sweater offerings. These number in the hundreds, but our eyes were drawn to a Heather Grey World Tour crewneck sweater available in sizes running from extra small to 4XL, a black Stussy Link Embossed crewneck number, also available in the full range of sizes, and a Black Basic Logo V-neck sweater, again in all sizes.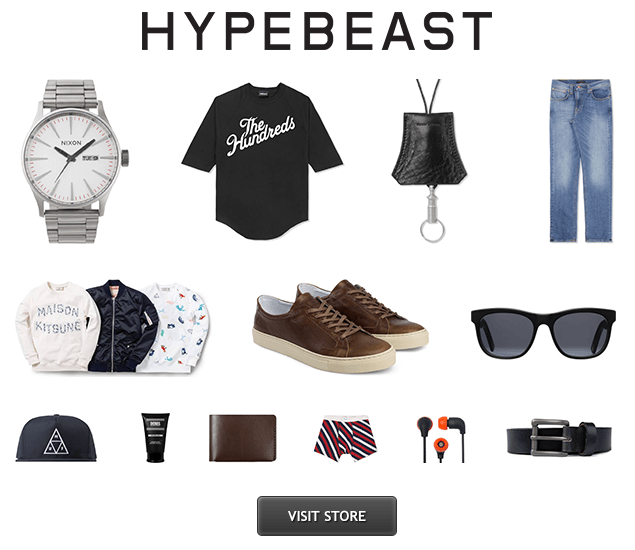 The brands that the firm carries include Huf, APC, Reigning Champ, Undercover, La Rose Noire, Carhartt, Herschel, Marcelo Burlon, Puma, and Phillippe Lim, among many others. And alongside a full range of products in apparel and shoes, they offer a parallel full range of branded items in Audio, Home, Photography, Stationary, and Grooming. Oh, and they also offer categories for Rugs, Candles, and Outdoor products. Leave it to a style-conscious retailer to elevate Candles to a status equal to the whole, wide Outdoors.
Prices
The prices for the firm's products extend across a range that is even greater than the range of sweater sizes that they offer. Branded goods such as those sweaters, which all ran between US$60 and US$70, can be had for a very modest amount, while the firm also carries quite expensive merchandise for the discerning shopper who can afford such items. One indication of this is that in shopping for those sweaters, we were offered the opportunity to shop by price, with the price ranges running to well over US$500. We found that the same held true for its product line across the board.
Complaints
The ones we could find centered on delivery, with a few customers wanting it faster. The volume of complaints was low, however, and we have to assume they arose from customers' desire to get their hands on the firm's impressive and stylish merchandise as quickly as possible. But basically, no real warning signs showed up in our review of customer complaint.
Customer Service
The purchase process is quite easy, and unlike other sites, HypeBeast does not require you to open an account. All you need to do is select an item, place it in your cart, and work your way through checkout. You can at your option register as a member, and the firm encourages this by offering benefits including the ability to save your addresses and payment method, check your order status, review past purchases, track returns and exchanges, and receive updates on what's new, cool, fashionable, trending, or all of the above.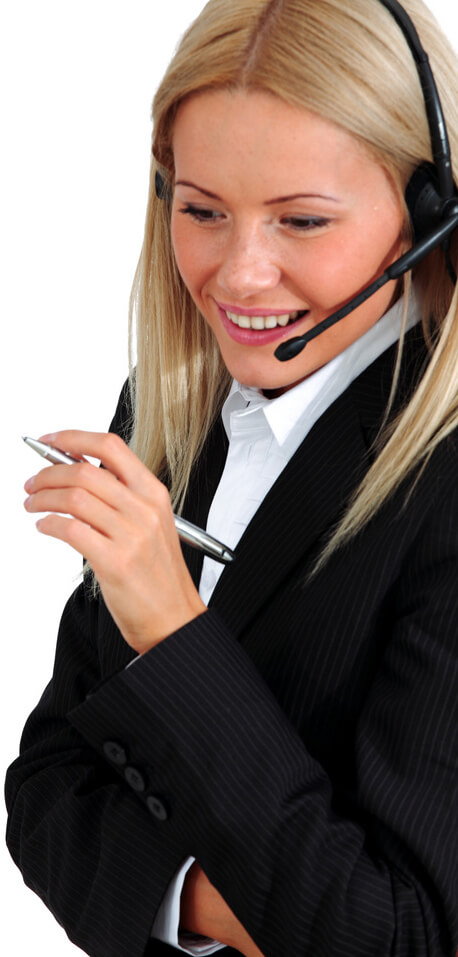 The site offers frequent sales, but they indicate that if a brand is excluded from a sale or discount, that will be noted on the" brand" page, and of course each excluded style will be noted on each product detail page. While the sales are generous, they do not allow you to stack discounts or sales. For example, already discounted items and sale items do not apply to your cart total for other promotions. A sale that says "Spend $150 to get 10% off entire order," will only count non-discounted items toward that magical $100 total. So choose wisely, grasshopper, the discount offer that gets you the best deal.
The company does not have the capability to change or cancel orders once they have been shipped, so be careful with that trigger finger on your computer mouse. You orders will be sent from Hong Kong via the most suitable carrier according to size, weight, and destination.
The firm ships to most countries in the globe, and can also ship to P.O. boxes, but you should check to see if your PO Box rental agreement includes signed-for or registered items. These transactions qualify as "signed-for," and so the company does recommend that you arrange for shipment directly to your home or a work address.
Their returns policy is fairly generous. Provided that you contact them within 14 days of the day you receive an item, they will accept an exchange or store credit (not refund). They are not able to extend this policy to certain classes of items, including decorations, headwear, jewelry, intimate apparel, swimwear, books, or magazines. Let's face it, you wouldn't want to receive those things if they'd been shipped somewhere else first either.
All invoicing is processed through PayPal, which supports the use of most major credit cards. No checks, money orders, or direct bank transfers are permitted, however. The firm handles customer contacts through email and a customer hotline that is conveniently open during business hours (9:00 a.m. to 6:00 p.m.). Whoops – that's business hours in Hong Kong time, but you should be able to reach them from the U.S. just before you go to bed, and from Europe in the morning.
Final Thoughts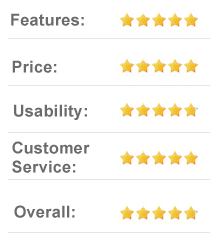 There are quite a few firms that have decided to answer the call started primarily with Amazon, and create web-based retailing sites that offer as close to everything as you can imagine. HypeBeast has focused a bit more on style than many (leaving things like automotive alone, for example), and the company is unique in the degree of care and attention it gives to the cultural side of its web content. They are essentially running a magazine alongside their retail store. You get the sense that they are indeed on a mission to merge lifestyle and retail, and they're doing a fine job of it.