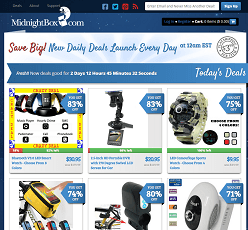 The Internet makes it possible for companies to share great deals with consumers all over the world. Just because you don't live near a big box or discount store, doesn't mean that you have to pay higher prices for the items you need.
As ecommerce becomes easier and more reliable, consumers can access great deals online. Thousands of companies have started using the technology to reach bigger audiences of buyers. It's a win-win situation that gives consumers easy access to discounted products while helping companies grow.
MidnightBox is one of the companies taking advantage of ecommerce technology. Unlike many sites, though, it caters to customers looking for deep discounts on popular items. MidnightBox only sells item's with prices that have been cut as deeply as possible.

About MidnightBox.com
MidnightBox is an online retailer that specializes in heavily discounted items. The company posts a new selection of consumer goods on its website daily at midnight. Once time expires, the deals are gone. Deals can also disappear if buyers purchase all available items in a lot.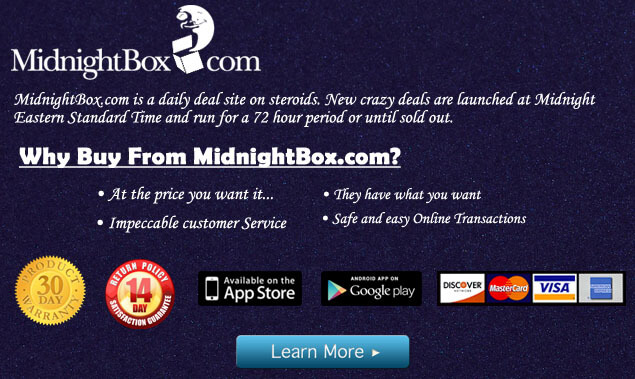 In some respects, MidnightBox is similar to brick-and-mortar discount retailer's like Tuesday Morning. MidnightBox has simply moved the concept to an ecommerce site that lets shoppers take advantage of low prices. It's an interesting concept that benefits customers and the business. The business gets to unload overstock so it doesn't have to suffer lost revenues. Customers get to purchase some really great products at extremely discounted prices.
Customers have to visit the MidnightBox website regularly to make sure they take advantage of low prices on items they want. Given the wide range of products sold on the site, customers could easily find a new item to purchase every day.
Top Features of MidnightBox.com
The top features of MidnightBox are pretty obvious. First, the company has a huge selection of consumer goods that include electronics, sporting goods, luggage, and practically anything else you might want. Second, the company sells these items at amazingly discounted prices. It's similar to Groupon Goods, except you have a bigger selection of deals that change every three days.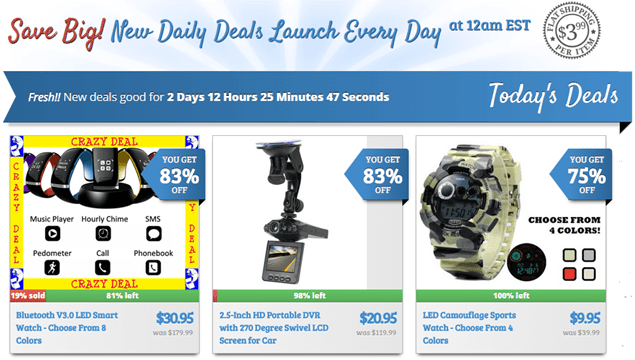 MidnightBox.com Prices
Midnightbox.com often sells items with prices discounted by as much as 90%. Occasionally, discounts will even go above 90%. Shoppers will not find any items sold at suggested retail prices. Expect at least a 50% markdown on all daily products.

Criticisms of MidnightBox.com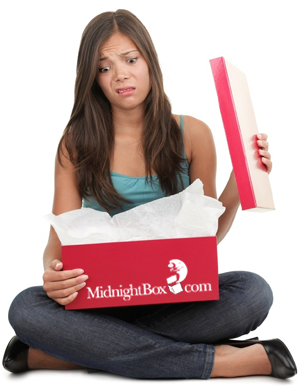 Some of MidnightBox's customers complain about lengthy shipping delays. These delays likely occurred because MidnightBox had to wait for items to reach its warehouse from overseas. Overseas shipping can take several weeks, depending on where a package ships from and which customs port receives the package. MidnightBox states on its website that products from overseas often have longer wait times.
Perhaps the complaints came from customers who did not realize that international shipping can take several weeks. It's also possible that MidnightBox did not explain that items would ship from locations overseas or how long shipping would likely take.
Some customers also complain that they did not receive the items they ordered. Many of them point to inaccurate item descriptions, but none of them have actual screenshots showing how MidnightBox described the items. This makes it difficult to determine whether the shoppers misread descriptions or MidnightBox wrote inaccurate descriptions for some products.
Shoppers can avoid this mistake by reading descriptions carefully and keeping records that show how MidnightBox described the items. It is a good idea to do this for every item bought online.
MidnightBox.com Customers Support

Customers can contact MidnightBox via email or snail mail. MidnightBox has active profiles on Facebook and Twitter. The company does not list a telephone number for customer service.
Frequently Asked Questions About MidnightBox.com
Q: How long do MidnightBox sales last?
A: MidnightBox lists each item for 72 hours. After that, you may never see the item again.
Q: How much is shipping?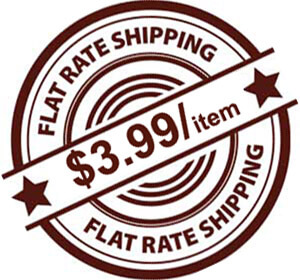 A: Every item purchased from MidnightBox has a $3.99 shipping fee. That fee applies to every item you buy. For instance, if you purchase two items, you have to pay the shipping fee twice.
Q: Can you combine items for lower shipping?
A: No, MidnightBox always charges $3.99 for each item.
Q: Does MidnightBox offer international shipping?
A: No, MidnightBox only ships to locations within the 48 continental states. In fact, people who live outside of the continental U.S. cannot even register to use the website.

Q: How long does delivery take?
A: In most cases, customers receive their orders within five to seven business days. MidnightBox uses some suppliers located overseas, though. If you buy an item that comes from an overseas supplier, delivery can take much longer.
Q: Can customers cancel orders?
A: You can only cancel an order if the item you bought is still for sale. If the deal has closed, then you cannot cancel the order. You can, however, take advantage of MidnightBox's 14-day return policy. Send the item back to MidnightBox and the company will issue you a refund minus the cost of shipping.
Pros of Buying From MidnightBox
Really great deals on a variety of products
Deals change daily so you always have unique opportunities
All items come with a 14-day return policy
All products have a 30-day warranty
The Refer a Friend program helps customers earn points that they can exchange for gift certificates
Coupons and prizes available to customers who join MidnightBox's email club and follow them on social media
Cons of Buying From MidnightBox
The Mystery Box concept is fun, but even MidnightBox admits that it is mostly full of "crap" (that's how they describe it, so you might as well take them at their word)
Cannot combine shipping costs on multiple items
Customers can only buy five units of an item during the first 24 hours of the item's launch
Customers can only purchase one unit of select items
Shipping for some items can take several weeks
Conclusion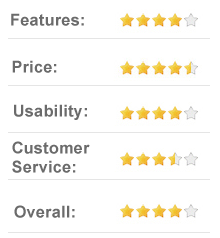 MidnightBox is an interesting ecommerce business that has a fun approach to selling low-priced products to customer throughout the continental United States. Its low prices make it a great option for people trying to save money. Buyers, however, should understand that some items ship from overseas. If you need to have an item delivered to your home within a few days, MidnightBox probably isn't the right option for you.
If you do not need an item immediately, MidnightBox is a great way to purchase it at an extremely low price.
Some shoppers will complain that MidnightBox changes its catalogue every three days. Others will see this as a fun way to discover sports equipment, electronics, and other items that they didn't even know they wanted. If you like to discover new things while shopping online, you will probably think that MidnightBox's approach is more fun than annoying. Only the most adventurous consumers, however, will appreciate the Mystery Box concept. It's hard to imagine that the Mystery Box will contain many items that buyers want. MidnightBox even refers to the items as "crap." That's really saying something!
Overall, MidnightBox.com is a fun website that can give you access to deeply discounted products made all over the world. If you want to get great deals on a limited catalogue that changes every 72 hours, then you should keep your eye on MidnightBox. Even if the site does not have something that you want to buy today, the next round of sales could have items that meet your needs well. Visit often to get the best prices on products you want or need.