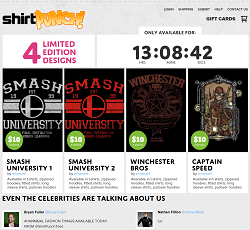 Recent developments in Internet technology makes it possible for small businesses to reach consumers all over the world. During the 1990s and early 2000s, companies struggled to find reliable, secure ways for people to purchase products through online stores. Shoppers often had opportunities to research products online, but only the largest, most tech-savvy businesses knew how to let consumers buy the things they were researching. Businesses like Amazon and eBay made online shopping possible in the mid-90s, but they often found it difficult to meet the needs of shoppers.
That situation started to change when Amazon expanded its scope. The company originally focused on selling books online. Once it had developed secure technology, Amazon started to expand into other products, including movies and clothes. Today, the company even sells groceries online.
As ecommerce technology improved, more small businesses gained access to the tools needed to reach consumers all over the world. Many of today's companies exclusively sell items on line. ShirtPunch is a good example of this. Selling its products online means that the small company doesn't have to spend money on retail space. It meets the needs of its customers by giving them access to an online store that lets them browse, select, and pay for the items they want.

About ShirtPunch.com
ShirtPunch is an online retailer that specializes in t-shirts, hoodies, and similar styles of clothing. The company releases limited designs daily, giving fans 24 hours to purchase the options they like. Instead of maintaining a warehouse of printed shirts, ShirtPunch prints on demand. As orders come in, ShirtPunch prints shirts to match each specification.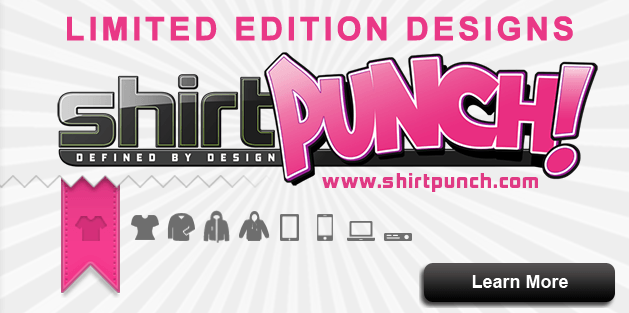 This approach helps the company save money by avoiding the high cost of storing materials. On demand printing also helps the company avoid problems caused by overstock. If shoppers do not like a design, they simply do not order it. ShirtPunch loses nothing because it never makes shirts until orders are submitted.
ShirtPunch started selling products in 2012. It typically releases four designs per day. Once the day ends, the designs are gone. This encourages fans to visit the site often, which could also encourage them to purchase more clothing.
Designs sold by ShirtPunch usually feature pop culture references and icons.
The company is based in Canada, but it sells items to international shoppers.

ShirtPunch.com Prices
ShirtPunch.com sells most of its designs for just $10. Customers also have to pay for shipping. Shipping fees differ depending on where the customer lives. All products are shipping via Canada Post.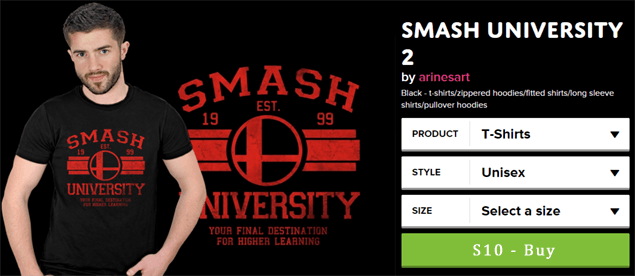 Criticisms of ShirtPunch.com
Some customers complain that they never received their orders and have difficulty getting refunds. This may be the result of international shipping delays. The Better Business Bureau gives the company a B rating. The highest Better Business Bureau rating is an A+. The lowest rating is an F. This suggests that the company does a good job meeting the needs of its customers.
Some people may not like the designs sold by ShirtPunch. Since the company focuses on designs that reference pop culture, it may appeal to young people more. Designs often reference comic books, movies, and science fiction. They are not high fashion. Criticizing the company for selling pop culture t-shirts usually means that reviewers are outside of the target market. Customers who appreciate pop culture usually respond well to ShirtPunch.com's products.
ShirtPunch.com Customer Support
Customers can contact ShirtPunch via email or social media. The company maintains active profiles on Facebook, Pinterest, Google Plus, and Twitter.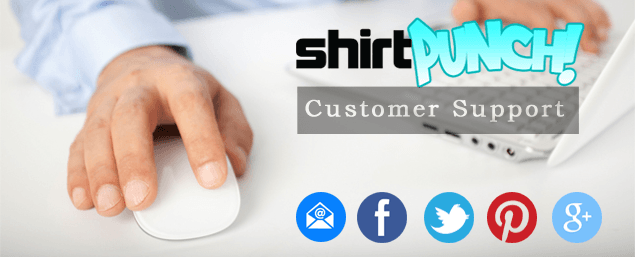 Customers who want to stay current with ShirtPunch's daily designs can sign up for the company's newsletter. The free newsletter includes information about limited edition designs.
Frequently Asked Questions About ShirtPunch.com
Q: Does ShirtPunch ever bring back popular designs?
A: ShirtPunch never guarantees that it will bring back any of its designs. That said, it may feature designs more than once. Since customers cannot know which designs ShirtPunch will reissue, it is best to purchase favored pop culture items the first time.
Q: What time does ShirtPunch change designs featured on the website?
A: ShirtPunch changes the designs at midnight Eastern Standard Time. If you live outside of EST, then you will need to add or subtract hours to make sure you see the day's designs before they get swapped for new ones.

Q: What type of shirt does ShirtPunch use?
A: ShirtPunch uses regular-fit t-shirts made by Gildan. All of the shirts are 100% cotton.
Q: What sizes does ShirtPunch sell?
A: ShirtPunch sells seven sizes of its unisex standard shirts (S, M, L, XL, 2X, 3XL, 4XL). Youth standard t-shirts come in four sizes (S, M, L, XL). All other items come in five sizes (S, M, L, XL, 2X).
The ShirtPunch website has a more detailed explanation of sizes, including measurements. Shoppers concerned about buying the perfect size should visit the site to view the size chart.
Since all of ShirtPunch's shirts are 100% cotton, they may shrink a small amount in the wash. Owners can minimize shrinking by washing their shirts in cold water and hanging them to dry.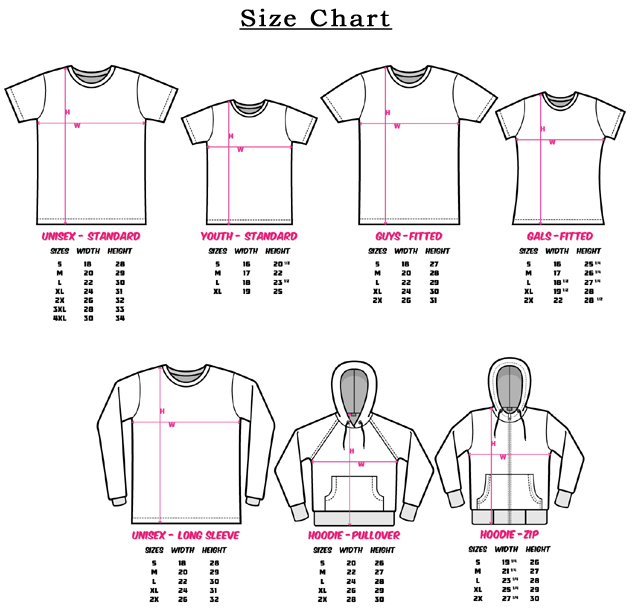 Q: Where do designs appear on items sold by ShirtPunch?.
A: That depends on the type of item you buy. If you buy a t-shirt, the design will appear on the shirt's front. Hoodies, however, have designs printed on the backside. This applies to both pullover and zippered hoodies.
Q: Who makes the designs sold by ShirtPunch?
A: ShirtPunch sells designs made by artists from all over the world. Each designer gets a 10% commission of every item sold.
If you're a graphic artist, you can submit designs on the ShirtPunch website.
Pros of Shopping With ShirtPunch
High quality pop culture designs at low prices
Variety of popular clothing styles, including t-shirts, pullover hoodies, fitted shirts, and zipper hoodies
Wide range of designs that change frequently
Offers wholesale prices for bulk orders
Cons of Shopping With ShirtPunch
Shoppers have to act fast to buy the designs they like
International shipping can become expensive
Does not combine orders delivered to addresses in the United States
Conclusion
ShirtPunch.com is a good clothing source for people who love pop culture. The site always has something unique to offer. Since designs only stay on the site for 24 hours, though, shoppers need to visit daily or sign up for the ShirtPunch newsletter to make sure they do not miss any opportunities.
A few people complain that shipments from ShirtPunch take a long time to reach them. This is likely the result of international shipping. ShirtPunch uses the most reliable shipping company in Canada, but packages can get stalled by customs agents while crossing borders. This is outside of the company's control. Shoppers should know that they could experience delays when buying from outside of Canada. Significant delays are rare, but they can happen.
ShirtPunch has taken advantage of new technologies that helps it keep prices as low as possible while maintaining high quality standards. The company prints all of its designs on high-quality tee-shirts, hoodies, and other types of clothes. Most people will find them very comfortable.
If you want to purchase unique shirts and hoodies that reference pop culture icons, ShirtPunch is a great option for you. Buying pop culture clothes from big box stores often means that you will see other people wearing the same designs. Buying from ShirtPunch almost makes this impossible. Getting the most out of the site's services, however, requires some effort on the buyer's part. This is partly what makes the company's products so exciting and affordable.