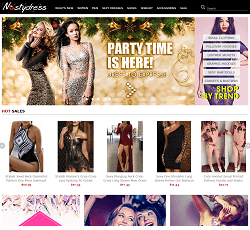 I started searching for reliable discount websites several years ago after I got laid off from a job that paid me rather well. I not only lost money, but I decided that I needed to go back to school, which put me in even worse financial circumstances. It was the right thing to do, but I had to make a lot of sacrifices to afford it, even with loans.
Today, I'm back at work. I'm actually making more than I did at my original job. During my time in school, though, I learned some thrift habits that I don't want to let go of. Even if I were to become a millionaire, I would still want to spend as little money as possible. As long as I don't have to sacrifice quality, I don't see why I wouldn't want to save money.
My search for savings took me to Nasty Dress. I had looked at a ton of websites. Some of them seemed trustworthy, but others were obvious scams. You could just tell by looking at how unprofessional the site designs were.
Nasty Dress immediately stood out to me as a company that took professionalism and service seriously. I made a small order as a test, and I was happy with the results.
In this review, I'll explain the things I like and don't like about Nasty Dress. Hopefully, it will help you decide whether you want to shop at the site.

About Nasty Dress
Nasty Dress is a clothing retail website based in China. The company sells clothes, accessories, and other items all over the world. It has become known for offering fashionable apparel at surprisingly low prices.

Top Features of Nasty Dress
There are a lot of things that I like about shopping with Nasty Dress. I'll go through some of my favorite features here to help you decide whether it seems like the kind of site that could also help you find fun fashions at discounted prices.
Large Catalog
Nasty Dress might sound like a site specifically for women, but it actually has a large catalog that includes men's and women's fashions. It also has jewelry, shoes, and accessories.
When it comes to the women's section, I like that Nasty Dress divides its clothes into two categories. If you are looking for regular clothes that you would wear to school or work, then you just look in the Women section to find the fashions you need. If you want something a little (or a lot) sexier, then you go to the Sexy Dresses section.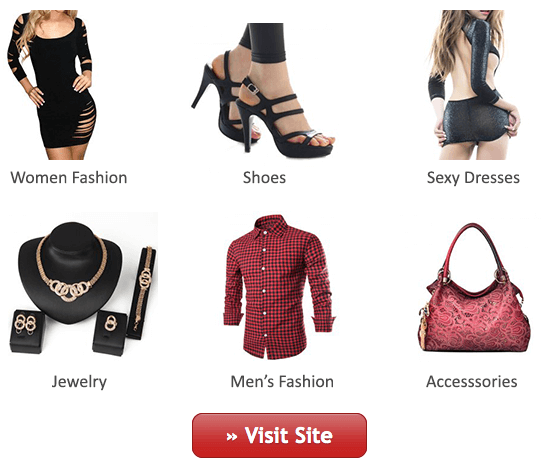 Items in the Sexy Dresses section are the kinds of clothes that you might wear to a club. Some of the clothes are a little too risqué for me, but that's just my sense of style. I still find clothes here that are great for going on dates.
Variety of Sizes
Look, not everyone is some skinny supermodel. For some reason, there are a lot of retailers that seem to think women should fit into teeny tiny clothes. I don't know many healthy people who could wear those fashions without blacking out from suffocation.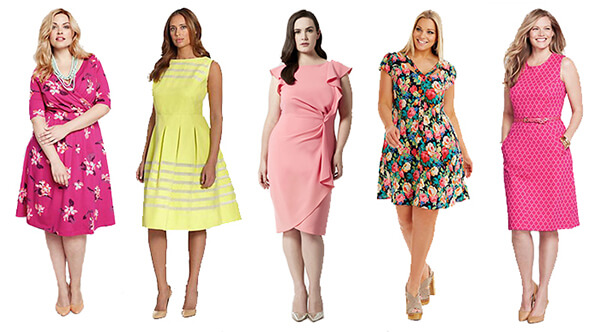 Nasty Dress has sizes for all kinds of women. I like that I can find sizes that fit me well. I like it even more that Nasty Dress isn't trying to body shame me into buying clothes that I could never wear.
Secure Payments
Despite the popularity of online shopping, I'm often worried that I'll give my private information to a site that will misuse it.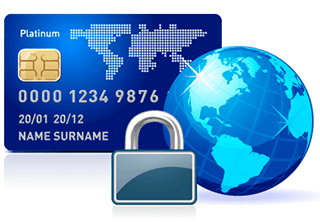 Perhaps even more seriously, I'm worried about giving my payment info to a site that won't protect it well. You see so many stories about hacked sites these days.
I feel comfortable using Nasty Dress because it takes precautions to protect my identity and payment information. I'm not a big fan of giving sites my credit card numbers, so I use PayPal. Nasty Dress accepts PayPal payments. It's even easier that using a credit card.
The site is also verified Norton Secured and protected by DMCA. You can even go to the DMCA website, input Nasty Dress's website address, and see that it is protected. That's the kind of third-party confirmation I want when shopping online.

Package Tracking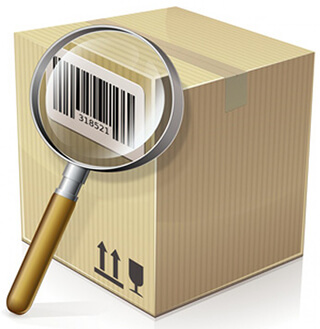 I want to know when my packages are going to arrive. Unfortunately, not all websites do a good job of letting you track your packages.
I can't count the number of times that a website that supposedly offers package tracking simply doesn't work. They say you can do it, but then there just isn't information available for your package.
I've never had that happen with Nasty Dress. I can track my packages from the warehouse to my mailbox.
Nasty Dress Prices
Nasty Dress is about two things: style and low prices.
Not only does the site have discounted prices on all of its regular items, it also hosts sales that can help you save up to 90 percent off the retail price.
If you want to save as much money as possible, you should visit Nasty Dress regularly to see what kind of sales it has. Many of the best sales only last a few days, so you have to jump on the opportunity.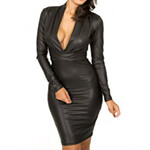 Sexy Style Plunging Neck Faux Leather Packet…
$18.74
PU Leather Stand Collar Horizontal Zipper …
$22.89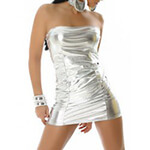 Sexy Strapless Sleeveless Solid Color Ruffled …
$8.59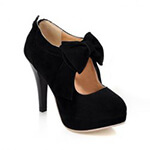 Work Suede Solid Color and Bows Design …
$27.19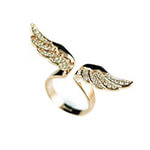 Piece of Elegant Angel's Wings Diamante Ring
$2.47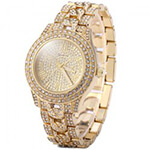 Geneva Luxurious Diamond Quartz Watch …
$10.33

Criticisms of Nasty Dress
Nasty Dress doesn't really give you many things to complain about. Since the company ships items from several locations around the world, though, some deliveries may arrive later than expected. I guess it takes a long time to ship something from China to the United States. My guess is that the delays have more to do with custom agencies than anything else.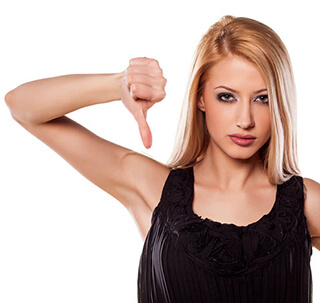 Depending on the item's origin, you might get your order in a few days… or it might take nearly two weeks.
Still, it's not like these delays are big surprised. You can use the Nasty Dress website to track your deliveries, so you always know about how long it will take.
On a lighter note, what is the deal with Nasty Dress's name? Look, I like using this website. I get awesome clothes at ridiculously low prices. That is what I'm after, so I'm happy.
At the same time, I hate telling my friends that I shop from a site called Nasty Dress. Maybe the name works well in some languages, but it's terrible branding in English. When someone asks where I got a particularly cute top, I usually just tell them Forever 21 or H&M. I feel like telling them that I shop at Nasty Dress will just get me weird looks.
Customer Support for Nasty Dress
I find that submitting a ticket is the easiest way to contact customer support. Nasty Dress also has customer service numbers for people in the United States and European Union. Unfortunately, the customer service hotlines are only open during business hours in China. That can make it pretty difficult for customers in the Western hemisphere to use them.

I've contacted customer service twice. A representative addressed my question within 24 hours both times. In my experience, that's better than what most companies offer.
Nasty Dress FAQ

Pros of Using Nasty Dress
Large catalog
Discounted prices
High-quality products
Good customer services
Plenty of sales
Cons of Using Nasty Dress
Shipping can take longer than expected
Conclusion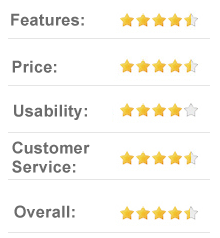 There are a lot of websites out there that promise to give you good deals on fashionable clothes. Some of them really follow through with those promises. Others seem like they never intend to even try. They just want to take your money without giving anything in return.
I'm glad that I found Nasty Dress. It is one of the few sources I trust to give me great clothes that I can afford.
If you're looking for a well-made website from a reputable clothing retailer, I think Nasty Dress will fit your needs. It has done wonders for my wardrobe and my bank account.