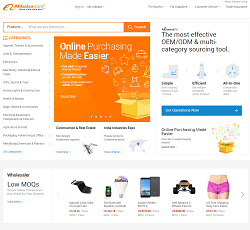 Alibaba was one of the first Asian companies to take advantage of the Internet. By creating a website that was easy to use, Alibaba connected to shoppers from all over the world.
The company was founded in 1999. Since then, it has grown substantially. Today, it has a huge catalog of products sold at discount and wholesale prices.
I didn't discover Alibaba until 2010 or thereabouts. At the time, I owned a small retail store in the United States. I wanted to find a wholesaler that could give me access to diverse products. I already had a couple wholesale companies that I bought from, but I was hoping to add to that list.
When I found Alibaba, I knew that I had stumbled on something that would help my business succeed. Not only did Alibaba have products that my other suppliers didn't offer, but it had lower prices.

Lower prices and more products? That's exactly what I needed. I signed up and started taking advantage of these great deals.
Today, I'm out of the retail business, but I still buy some items from Alibaba. I was lucky enough to sell my store to a larger company that was looking to expand in my town. It was a good opportunity for me to get out of a hectic industry and make a good profit. I don't think I would have been able to do that if it weren't for Alibaba.
Top Features of Alibaba
Alibaba has a lot of good features. The ones that appeal to you will probably depend on how you plan to use the company and its services. Since I was in the retail industry for so long, most of my concerns are based on working with Alibaba as a wholesaler.
I've included some general benefits, though, that I think will appeal to a broader range of buyers.
Getting Paid for Feedback
I'm the kind of person who focuses on details. It's just a part of who I am. I can't even turn it off. When I something that doesn't look right, my brain automatically notices it.
Normally, this is kind of a burden. No one really wants to go through life noticing all of the bad things, right?
Alibaba will make you feel better about noticing problems. After completing Alibaba surveys, telling the company what you would like to see them do better, Alibaba will give compensate you with gift cars, coupons, or even checks.
It isn't a huge amount of money, but it adds up quickly. It's something you should look into whether you're buying for yourself or a store.

Huge Catalog
Most of Alibaba's products come from companies based in China. These companies manufacture a huge range of products, including electronics, apparel, sports equipment, and electrical equipment.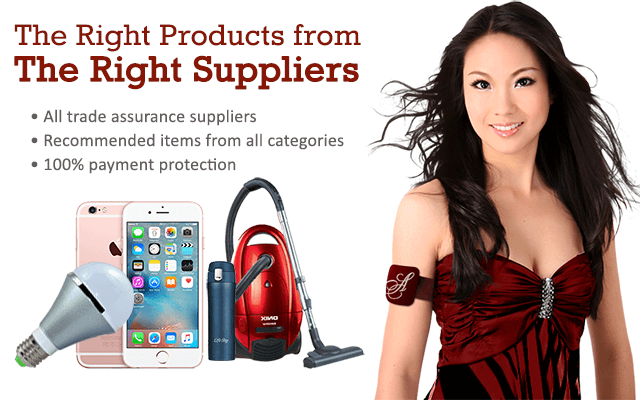 This is a big deal to me because I need a diverse catalog to keep retail customers happy. I haven't found many suppliers that can compete with Alibaba's level of diversity. It's exciting to see so many products available from the same wholesaler.
Alibaba Prices
Alibaba is all about keeping prices low. The company works with suppliers all over the world to make sure it offers the lowest possible prices on a wide range of products, including electronics, clothing, and food.
Alibaba's e-Credit Line makes it even easier for you to buy in bulk. With the e-Credit Line, you can make purchases over $5,000 even if you do not have the cash available. This is a great option for stores that need to use credit to put more items on their shelves.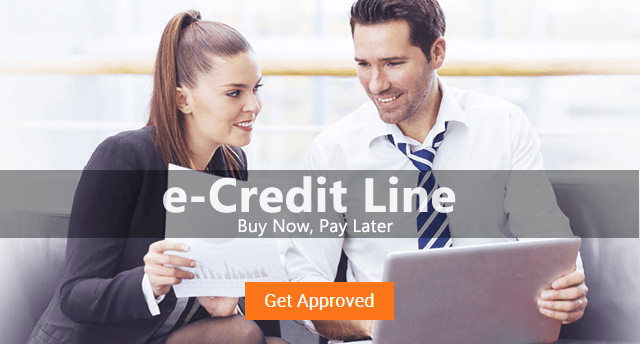 Of course, Alibaba isn't just for store owners. It's also for regular consumers. You'll be glad to see that the company also offers low prices and quality products for individuals. You don't have to order in bulk to take advantage of low prices. You just have to know where to shop.
Criticism of Alibaba
During the retail phase of my career, I worked with a lot of wholesalers based in other countries. Alibaba is a little better than those other companies, but they still have a similar problem.
When you place an order with a company based in Asia, it can take quite a while to reach you. The arrival times are all over the place. Some orders would arrive within five days. Others would arrive within 10. A few were so late that I reached out to Alibaba to make sure the order had gone through successfully.
After talking to some of my wholesale suppliers about this issue, they told me that there wasn't anything they could do about it. They would often process my order within a day or two. Then, they would have them shipped to my address.
According to them, the distance wasn't even what makes arrivals so late. The problem had more to do with borders. China is pretty strict about what it lets come into and out of the country. You may have heard that the government there is pretty authoritarian. From what I can tell, those reports are completely true. The government likes to have its hand in everything. That slows down Alibaba's ability to ship orders overseas.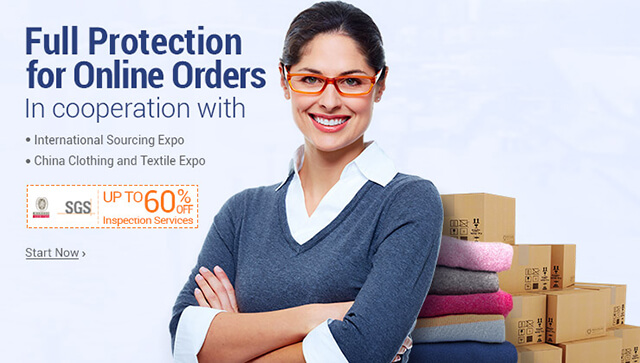 The U.S. border isn't that much better, either. You can get shipping updates that let you track orders as they slowly cross the globe. I've seen those packages sit in U.S. customs for days. I guess they're looking for drugs or something else illegal.
While I appreciate border security, it seems that China and the U.S. have gotten a little overzealous. Expect that level of security to slow down your shipment. If you get it within a week, you're lucky.
That's why I only recommend that people place Alibaba orders when they know that they don't need their items immediately. As long as you can wait a few extra days, you won't have any problems. But you can't expect an order to reach you as quickly as it would if it were shipped from a company within your own country.
That's just the reality of the situation. Plan ahead so it won't cause you any troubles.

Alibaba Customer Support
Alibaba's customer services are divided into several categories. If you are a buyer, then you will want to follow that link on the website. If you are one of the companies that works with Alibaba, then you will want to follow the Supplier button.
There are also categories for new users, filing disputes, and reporting problems.
Since I was always a buyer, I know a lot more about that area of Alibaba's customer service. The website offers plenty of tutorials and guides that will educate you on your options and opportunities.
That's the basic level of customer service that will answer most of your questions.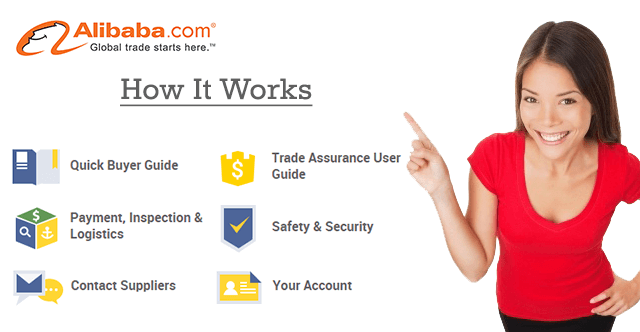 You can also post questions on the website's Forum section. This makes it possible for another user or a Alibaba rep to answer your question as quickly as possible. If you can't find the answer you need in one of the buyer guides, this is the next place to go.
Most of the customer services take place either by email or Live Chat. I would prefer placing a phone call, but it makes sense for Alibaba not to offer that as the first line of service. After all, the company is located in China and works with buyers and sellers from all over the world. I doubt that Alibaba has customer service reps who speak all of those languages fluently.
In the end, email is easier.
Pros of Using Alibaba
Low prices
Diverse catalog
Good customer services
Website is easy to use
Plenty of extra opportunities for discounts
Cons of Using Alibaba
Orders sometimes take over a week to arrive
Conclusion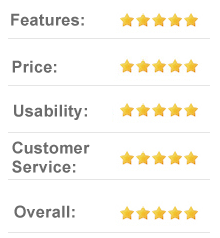 I've done a lot of business with Alibaba. In fact, I give Alibaba at least some credit for helping make my first retail store successful. While other stores in my area were ordering products from the same old wholesalers, I was using a company with better prices and products. That's what set my store apart from the competition.
I have also bought personal items from Alibaba. To be honest, though, my experience is somewhat limited with that side of the company. Most of my interactions have been about wholesale supplies.
If you are interested in saving money on quality merchandise, Alibaba is a good place to start looking for the items you need. With such a diverse catalog, you will probably find something that matches your needs. When you do, you will find that you can save a lot of money by using Alibaba.
The only caveat is that you should know that shipping sometimes takes longer than expected. Don't use Alibaba if you need your order within a couple days. If, however, you are happy to wait five or more days, then it is a good option.
Having dealt with Alibaba many times, I can recommend the company and its services without reservation. Take a long and decide whether it's the right option for you.