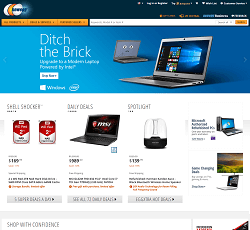 NewEgg.com is an online retailer selling a wide variety of electronics, totaling more than 10.5 million products. Everything from low-end keyboards to top of the line 4K televisions can be found on NewEgg.com. NewEgg.com distinguishes itself from other online retailers by offering superior customer service, excellent prices on computer components and managing rebates so you get the manufacturer rebate at checkout.
NewEgg.com customers tend to be more informed than customers of competing websites, such as TigerDirect.com and Amazon.com. As a result, some of the best and most useful product reviews are on NewEgg.com.

NewEgg.com recently started offering a membership program called NewEgg Premier. This membership costs $19.99 for three months, $29.99 for six months or $49.99 for twelve months.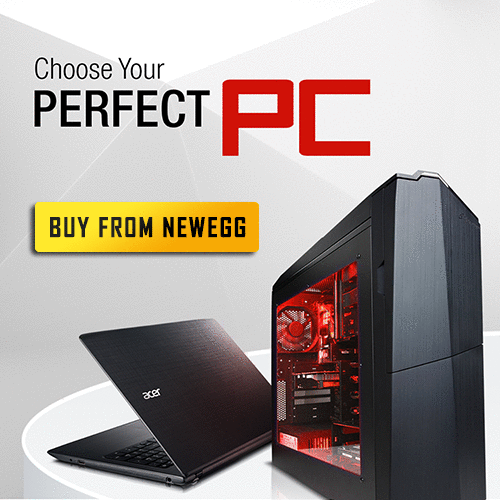 New customers who opt for the 12-month NewEgg Premier membership get a free 30-day trial.
Benefits of this membership program include:
Free 3-day shipping or faster on qualified items
Free return shipping
No restocking fee
Free rush in your order processing if your order contains at least one qualifying item
A dedicated customer service phone number
Deal alerts
Discount one and two-day shipping and exclusive deals
Additionally, members can add up to four friends and family members to their NewEgg Premier account so they can reap the same benefits.

Top Products of NewEgg.com
As previously noted, NewEgg.com has a wide variety of products for sale. The top products include video cards, hard drives, processors, headsets and heat sinks. NewEgg.com offers products at a variety of price points.
For example, a top of the line video card, the Gigabyte Aorus Geforce GTX 1080 8GB Xtreme OC Edition is $679.99 with $4.99 shipping at NewEgg.com and is eligible for Premier.
NewEgg.com's top of the line hard drive is the HP 1.6TB 12G SAS ME 2.5in EM SC H2 SSD which sells for $6,759.26 and offers free shipping. NewEgg's top of the line processor is the Intel Core i7-4960X Ivy Bridge-E 6-Core 3.6 Ghz (Turbo 4 Ghz) LGA 2011 130W sold for $2,700.00 with $3.99 shipping.

The top headset sold by NewEgg.com is the SENNHEISER 506046 Black MB Pro2 ML Stereo Bluetooth Headset with Dongle and Lync which sells for $199.99 with $0.99 shipping. Lastly, the top heat sink sold by NewEgg.com is the Phononic HEX 2.0 Integrated 92 mm CPU Cooler which sells for $149.99 with free shipping.
As you can see, New Egg's top products serve a variety of functions and come in at a variety of price points.

NewEgg.com Prices
One of the many mid-range video cards in stock is the Gigabyte Geforce GTX 1050 DirectX 12 GV-N1050D5-2GD 2GB 128-Bit GDDR5 for $109.99 with $3.99 shipping and it is eligible for NewEgg Premier. The cost of this product on Amazon.com is $119.99 with free shipping, making NewEgg.com the better deal.
In the budget category of video cards, NewEgg.com offers the EVGA GT 710 2GB DDR3 64-Bit Single Slot Dual DVI 02G-P3-2717-RX at $34.99 with free shipping. This is the best price available for this product, with the cost on Amazon.com being $43.99 with free shipping and $54.99 on EVGA.com.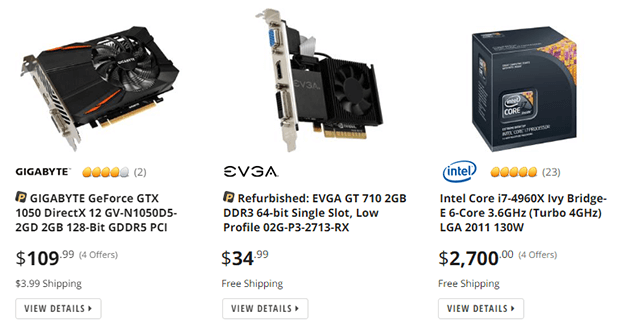 The Intel Core i7-4960X Ivy Bridge-E 6-Core 3.6 Ghz (Turbo 4 Ghz) LGA 2011 130W is available on NewEgg.com for $2,809.99 with $3.99 shipping but it is available for $1,154.99 with free shipping on OfficeDepot.com, making OfficeDepot.com the better deal by far.
The SENNHEISER 506046 Black MB Pro2 ML Stereo Bluetooth Headset with Dongle and Lync is available on NewEgg.com for $199.99 with $0.99 shipping on NewEgg.com but this same product can be had on Amazon.com for $184.49 with free shipping on Amazon, making the Amazon.com product about $15 less.
NewEgg.com sells the Phononic HEX 2.0 Integrated 92 mm CPU Cooler for $149.99 with free shipping. Amazon.com offers this product for the same price as well as free shipping.
Most of the time, NewEgg.com offers the same or better pricing on products than other online competitors. While not all products on NewEgg.com offer free shipping the items that come with a shipping charge generally have a very small shipping charge.

Criticism of NewEgg.com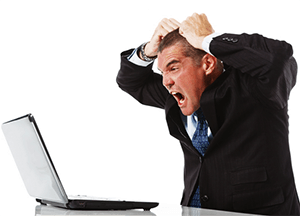 One of the biggest pieces of criticism of NewEgg.com is their recent addition of marketplace sellers. With this arrangement, private parties and businesses can list items for sale on NewEgg.com and these products are not covered under NewEgg's policies.
Furthermore, NewEgg.com's customer service cannot intervene in a marketplace sale gone wrong. This can create some questionable sales and situations.
Because customers seem to have difficulty distinguishing the marketplace goods from those items sold directly by NewEgg.com, customers find themselves purchasing an item from a marketplace seller and when something goes wrong, NewEgg.com's customer support cannot assist.
More than a few customers have found themselves upset because of this policy. When an item is not delivered as it was described or the marketplace seller doesn't describe the item fully and correctly, the customer is generally left with a faulty product unless the marketplace seller is willing to fix the problem.
Marketplace sellers can set their own prices and their own sales prices, which means that a marketplace seller can list an item as being on sale but raise the regular price, thereby not offering a sale at all. NewEgg.com commented on TrustPilot.com explaining that they had no control over prices set by marketplace sellers.

While some people are quite happy with NewEgg.com's Premier membership, others believe it is just another way to inadvertently charge for shipping. Generally, customers who are purchasing from NewEgg.com often are happy with the Premier membership whereas those who only purchase an item from NewEgg.com infrequently tend to be unhappy with the new membership program.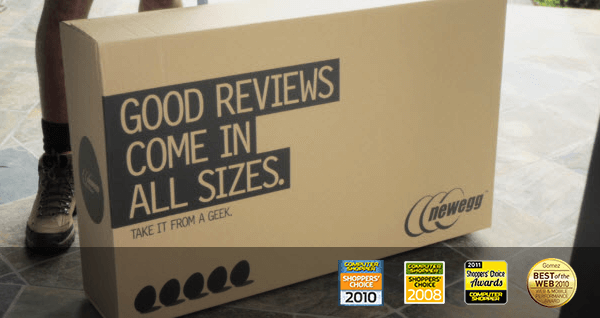 Proponents of the Premier membership argue that shipping without the membership is generally only a few dollars per product. Those who dislike the membership program are generally arguing that the shipping costs have gone up, making the Premier membership a necessity.
Taking a quick look at a variety of shipping costs, this does not appear to be the case. The very vast majority of shipping costs are quite low and do not appear to have increased over the last few years.
Customer Support
NewEgg.com is known for its excellent customer service. Customers report being able to submit an RMA request past the return period, problems being quickly rectified and items being identified and described adequately and correctly on the website. Furthermore, NewEgg.com has both a phone number and a live chat option, making it easy to fix issues and ask questions.
NewEgg.com's website is easy to navigate with the live chat, text and customer service phone numbers under the "Customer Service" dropdown on the front page. The chat service is available 24 hours per day with the text and phone services being open for approximately 12 hours per day.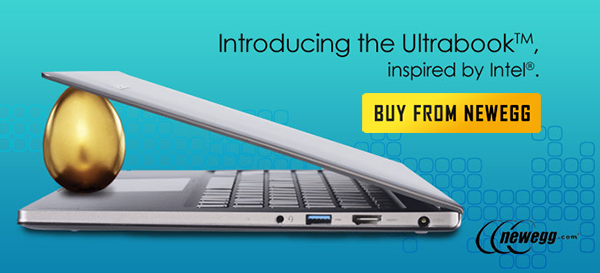 However, every now and again the customer service falls short of their standards. One customer on TrustPilot.com describes purchasing a car part, assuming it would fit his car. It wasn't until the product didn't fit that he contacted customer service and was told that the item could be sent back at his expense. In this situation, the item would cost more to send back than to replace. While NewEgg.com touts a strong customer service record, the fact is that no singular company can make all customers happy.
Overall, NewEgg.com's customer service is top notch. It truly appears that if you have a problem and don't purchase from a marketplace seller, you can and will be helped. It even looks like that customer service will go above and beyond to ensure that you are a satisfied customer.

Final Thoughts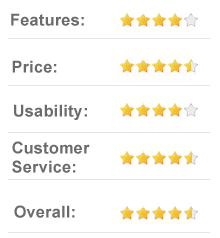 Overall, when shopping at NewEgg.com you can be assured that there is a good chance the price of any given item is the same price or better than the price offered by other online retailers. While occasionally other retailers may offer a better price, this is the exception and not the rule.
Customer service tends to be top notch from NewEgg.com. In fact, if you choose to contact then via live chat, you can get help around the clock. Beware, though, and if the product you're looking for is being sold by a marketplace seller, make a point to check reviews. NewEgg.com cannot assist with marketplace orders, even though these orders take place on the same website. Think of marketplace seller as being an entirely different entity from NewEgg.com.
NewEgg.com's new Premier membership is reasonably priced and for frequent shoppers, is probably a good deal. This membership is akin to Amazon's Prime membership, offering both free and fast shipping on qualified items.
Many people shop at NewEgg.com because many of the manufacturer rebates are handled at checkout as opposed to having to handle the rebate yourself when the item reaches your door.
Ultimately, NewEgg.com is a company that is viewed as one of the best for shopping for electronics. However, as with any large company, it is important to remember that occasionally, a customer will be unhappy. It generally appears that NewEgg.com will take care of its customers as long as they don't purchase from one of the marketplace sellers.