JustFab.com is an online clothing, handbag and shoe retailer for women. This retailer offers a membership of $39 per month, which is applied to your account as a credit which can be used to purchase any item for $39 or less. Users can skip a month by the 5th if they won't be shopping that month. New users can get their first purchase for $10, which will give them $39 of credit.
JustFab.com touts free shipping and free exchanges, which many members say that they aren't hesitant to take advantage of. Assuming that you do not purchase a final purchase item, JustFab.com will pay for return shipping for your item with no out of pocket from you.

JustFab.com offers clothing in both standard and plus sizing. The plus size clothing line was launched in 2016, allowing even more women to enjoy shopping at JustFab.com. Many people have expressed their happiness with the plus size clothing line, saying that the styles are hip and aren't outdated like they find in some department stores.
Additionally, many users have positively commented on the wide calf sizes of the boots, which allow plus size women to wear them.
Ultimately, it appears that JustFab.com has done a great job of allowing all women to shop in a fun online system using monthly credits.
Top Features of JustFab.com
JustFab.com has clothing, shoes and handbags in just about every color, size and style. The free shipping and free returns promise is unlike many other retailers, allowing you to purchase an item and send it back if you later change your mind or just find that the color or fit is different than you expected.
There appears to almost always be a sign up promotion for new members, ranging from $10 for your first order to 20% off of the normal member fee, making this a great way to try out JustFab.com with little investment.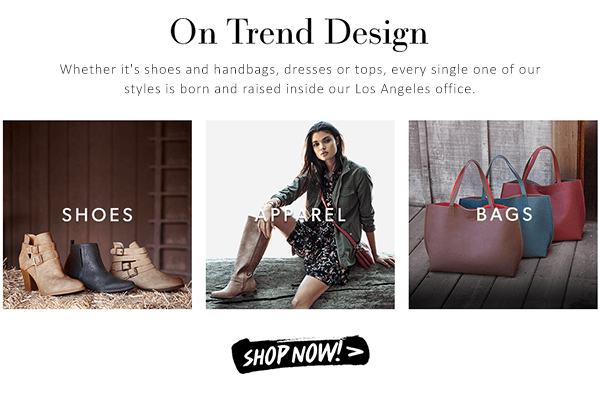 JustFab.com allows users to purchase a new item each month, assuming that they don't chose to skip a month. Many users like that they have control over the months that they shop and the months that they don't. They often say that this offers the best of the membership and shop when you want worlds.
JustFab.com Prices
Most of JustFab.com's prices appear to be $39 or less. Occasionally, a specialty or luxury item is offered that will use more than one credit and will be sometimes require the member to come further out of pocket. New member promotions vary but will generally allow the user to purchase a $39 item for some sort of discount.
It appears that the prices on JustFab.com are competitive. However, some of the brands and products are exclusive for JustFab.com, making it difficult to determine what the item is really worth.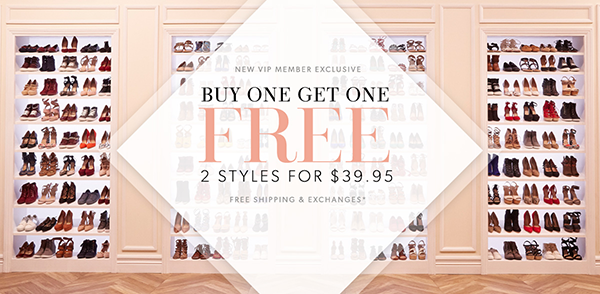 Some members say that JustFab.com's merchandise is top quality, making the $39 monthly membership well worth it. Others say that the clothing quality is good but that the shoes are not comfortable and are low quality. Most users, however, seem happy that they tried out JustFab.com since they can return a product for free if they don't like it.
Occasionally, sale items may be less than $39, sometimes allowing members to purchase more than one item for one monthly credit. Members report that this is not typical but does happen occasionally.
However, members report that sale items are the same quality of full price items, although they tend to be the same quality of full priced items. Most members report that sale items are simply out of season and are not actually damages or return items.

Criticism of JustFab.com
Much of the information is behind the membership wall so you won't be privy to some of the most important information without first signing up. Furthermore, many members are saying that the free shipping and free returns promise is not genuine.
For example, some members have said that when an item arrives and they want to exchange it, customer service shows them that the item they purchased was a final sale item and does not qualify for free returns. Apparently, there are many items within JustFab.com's inventory which are noted as being final sale.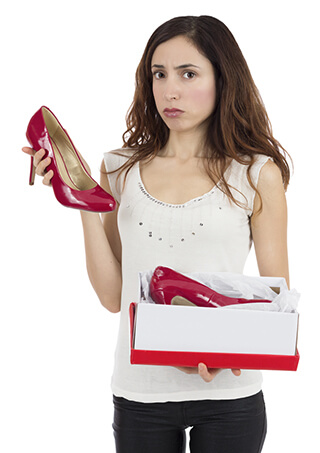 Additionally, some members complain about the wait to reach a customer service representative. One member who wanted to cancel her membership was told she would be on hold for at least 30 minutes. Another who was trying to chat with customer service was notified that she should expect a 45-minute hold time.
Some members have said that if you forget to skip a month by the 5th of each month you'll be charged the monthly membership fee and it seems that some members have found that JustFab.com's account system is not perfect since they have had credits disappear from their accounts. In one case, it was the advice of the customer service representative that the member disputes the charge with her bank.
Members who are unhappy with a product and leave a negative review report that the negative review is never published. Because members used the reviews to determine what to purchase in the first place, they sometimes report feeling misled.
While some JustFab.com members call this membership program a scam, others explain that while this program does not rise to the level of being an actual scam, they do believe that JustFab.com partakes in some shady business practices. It is difficult if not impossible to determine if JustFab.com is still growing into their shoes or if they are intentionally misleading customers. However, their A rating by the Better Business Bureau suggests the former.

Customer Support
Most reviews regarding customer support say that it is severely lacking. With long hold times for both the live chat and the phone, members are forced to wait on hold for upwards of a half hour.
Members wanting to cancel say that they have to reiterate multiple times that they want to cancel their account. Others say that the customer service representative simply will not allow them to cancel and continue to try to convince them to maintain their membership.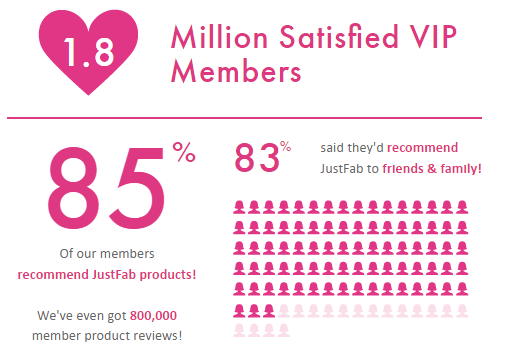 Members who purchase a final sale item that does not fit or is not as advertised have complained about customer service making no allowances for them, even if they were new members in their first month of service.

While it can be argued that customers should have known that final sale items were not eligible for return, members report that many items are final sale items and since JustFab.com promises that all items qualify for free shipping and free returns, they did not think to ask if final sale items would be treated differently.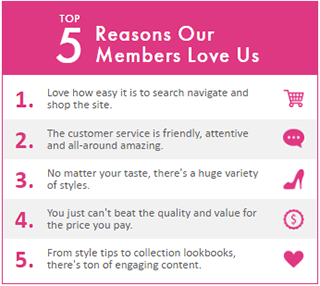 Members seem to say that JustFab.com's customer service cannot be counted on to solve problems. For many, this may make JustFab.com a service they would prefer to avoid. For others, the cost of entry is low enough that they don't mind risking a few dollars to try out an item and hope that the quality is good.
Ultimately, some members say that JustFab.com's customer service is terrible and others report the customer service being amazing, making me believe that the customer service is simply not consistent but it is impossible to tell what the true intentions of JustFab.com are.
Final Thoughts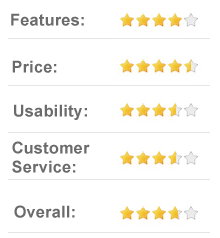 It appears that JustFab.com offers some quality products but new users should probably stay away from final purchase items, as these items do not qualify for free returns. Free shipping, however, is included with every purchase, as well as final purchase items.
Some people say that some of the items are of low quality. In general, it sounds like you should avoid the shoe line if this is something that you are concerned about.
While some people report JustFab.com being a scam, it sounds like the quality control and customer service lacks consistency. It sounds like some members have fabulous experiences and others have terrible ones.
The long customer service wait time appears to be a complaint across the board of nearly all members. Any prospective members should take this into account when determining if they want to join JustFab.com. While it seems that most members will not have to interact with customer service often, it appears that the call or live chat to cancel the membership is especially difficult with customer service not being cooperative.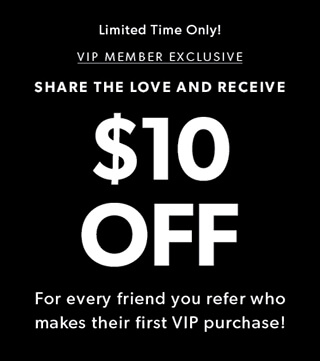 While most members report the quality being just adequate for the clothing, plus size members report the clothing being better than most other retailers. It is unclear if the clothing quality actually differs with size or if different members just have different perspectives.
Overall, it does seem that most members are saying that the shoes are lower quality than $39 shoes purchased elsewhere.
Ultimately, JustFab.com is a clothing, shoe and handbag membership program with some policies that are not made clear in the beginning. It does seem that customer service is inconsistent so if you don't receive help the first time, it appears that you may receive better assistance when contacting customer service in the future.