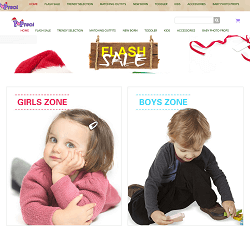 Kids can wear trendy clothes too. An assortment of trendy clothing styles are available for newborns, toddlers, and kids that can help them look fashionable.
A variety of stylish choices are available through Popreal, a site dedicated to selling unique children's items. Rompers, dresses, tops, bodysuits, jackets, and even photo props can be chosen from the site's wide selection.

About Popreal.com
Popreal is a fashion boutique devoted to offering trendy choices for young ones. Kid, toddler, and newborn items are available through their website at affordable prices. The goal is to provide exclusive products that are high quality. These designs are not often found elsewhere. Rather than offering cartoon clothes and generic styles, a plethora of creativity went into designing kid's clothes that are just as stylish as clothes for adults.
There is no physical store, as Popreal is an online-only boutique. All packages, however, are shipped from a warehouse location in China. The idea for the boutique originated in Hong Kong. The clothing sizes are based off height. For example, a child whose height is 55cm would require a size of 55. This equates to a 0-3 month outfit in U.S. sizes. The largest kid size is 155, which is an appropriate option for children 11 to 12 years old.
All items sent from Popreal.com receive a tracking number once they are shipped. This ensures customers know when to expect their child's new clothing or accessories to arrive. An email notification will be sent with updated tracking information, or customers may head to Popreal.com and log in to see the tracking details for themselves at any time they desire.
While the idea for Popreal had been brewing for awhile, the site did not truly get its start until 2016. January 18, 2016 is the date it was founded, according to their Facebook page. It has since been on the rise as an up-and-coming children's clothing boutique store with the latest fashion trends.

Top Products of Popreal.com
There are a number of top products offered by Popreal.com that are purchased regularly.
Trendy Selection
An entire trendy selection is available through Popreal. This section includes some of the more popular collections at the time, including a mommy and me category, titled, "Mom & Girl." All outfits in this area are matching, offering both an outfit for mom and a matching set for her daughter. The child's sizes are the same as usual, such as 110 or 130, but the mom sizes are listed as Mom-M or Mom-XL. The waist, bust, shoulder width, and cloth length is listed for each size selected, allowing women to find a size that most closely meets their measurements.
A number of other trendy selections are available to choose from. There is a winter fashion category, girls love flowers, tutu trends in everywhere, lace in somewhere, bunny ears, long-sleeve dress, and vintage style. Options change regularly to ensure the latest trends are featured, especially when it comes to holiday wear.
We love denim is one of the more popular trendy categories. It not only includes jeans, but also an assortment of denim dresses and outfits. Many of the denim options are paired with lace to take a typically rugged look and add some girliness and charm. There are a few options for bib pants, overalls, and jeans for boys, and even more of a denim selection for girls.
Flash Sale
There is usually a few different flash sales going on at Popreal.com. These sales are quick, and typically only last a day or two, although some can last up to four days. This gives customers a short window to enjoy large discounts on current trending items. Receive 30% off winter warm things or 25% off princess dresses. There is always something new to check out. Customers should check in regularly to see what current flash sales are going on at the time. It could help them find some great deals on baby and toddler items for the upcoming season.

Accessories
A variety of accessories are available for kids. One of the most popular products is the headband. Headbands offer an easy way to spruce up a baby or toddler's look without much effort. Solid colors and unique print patterns are both available. Hair bows, pins, and clips are also included in this category. A princess birthday crown is one of the more popular choices.
Socks are another popular accessory that can help to spruce up an outfit. This is especially true for little girls in dresses or boys wearing shorts. There are knee-high options that take all the focus. Cartoon socks, such as those made with the faces of foxes, kittens, or ducks are available. There are also princess socks that are pink on the bottom with a cute bow, resembling a pair of slippers. Leggings, anti-skidding socks, and ankle socks are all possibilities.

Photo Props
In order to document special moments throughout a child's life, a plethora of photo sessions are set up. Popreal offers an assortment of photo props that parents can use to create their own photo sessions for their little ones. Tutus and angel wings are some of the most popular choices in this category, but cute cartoon hats are a great option as well, such as mickey or minnie mouse hats with ears.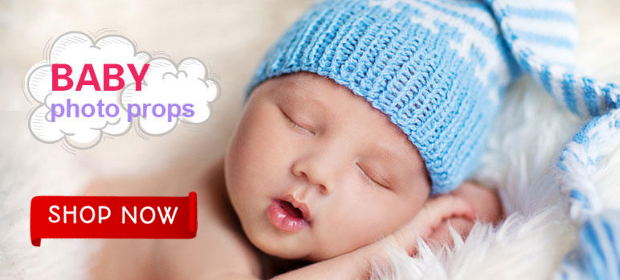 Dresses
Dresses are another popular choice, as there are a large number of options to choose from. Tutu dresses, flower dresses, holiday dresses, and lace and denim dress options are all available. Each offers a unique style that is fashionable and ready to wear. These dresses can be paired with leggings for a great fall or winter look, or be left alone for a summer outfit.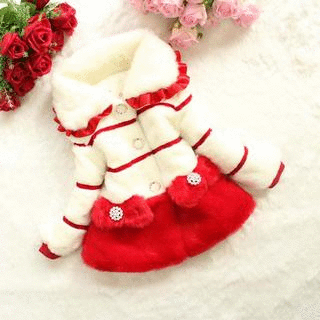 Jackets
Children should be bundled up in the cold weather. This means finding a few jackets that can be worn throughout the colder months.
Fleece coats, bunny coats, warm winter jackets, plush jackets, waterproof jackets, knitted coats, woolen jackets, and cotton hoodies are all available from Popreal.
There are cartoon animal styles, printed patterns, solid colors, and a number of other unique designs.

Popreal.com Prices
There is no fee for using the Popreal site. All items have their separate prices listed, which is what a shopper will have to pay via credit card or paypal. Once all selections have been made and the items are added to the cart, users can then determine what their shipping costs will be. The prices vary depending on the length of shipping time. The sooner a product is needed, the more expensive shipping will be to get it there on time.

Super savings service is inexpensive, but this shipping method means the products will take a while to reach their destination. It will take approximately 20 days to arrive from the order date. Express shipping is available to U.S. residents. This method costs more, but only takes 13 days in total from the date of order to the arrival time. Exact shipping costs are generally calculated by weight.
In order to receive free shipping, customers can partake in a special deal. Any order over $69 qualifies for free shipping for residents of the U.S. Those outside the U.S. must complete a purchase of more than $89 to receive free shipping.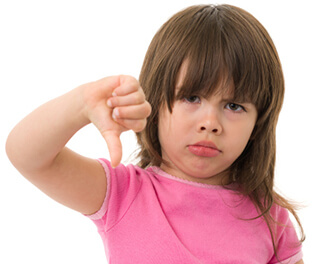 Criticism of Popreal.com
The main critisicm of Popreal.com is that once customers make a purchase, they receive a ton of spam from the site. There are constantly emails received from the company, and suddenly other emails from third party senders start showing up as well. The amount of spam is a major turnoff for some people.
In order to control this, customers can unsubscribe from any emails they receive. This will help to minimize the spam messages coming through.
Customer Support
There is a phone number to reach Popreal customer service. They do have an email address set up though where customers can direct their questions and complaints. At the bottom of the page, there is a "contact us" option. This page lists the company's email, which is service@popreal.com. There is also a Facebook page for the clothing company where customers can send a message to receive a faster response. Customers may also comment on the various listings submitted by Popreal on their Facebook page, and someone will respond with an answer.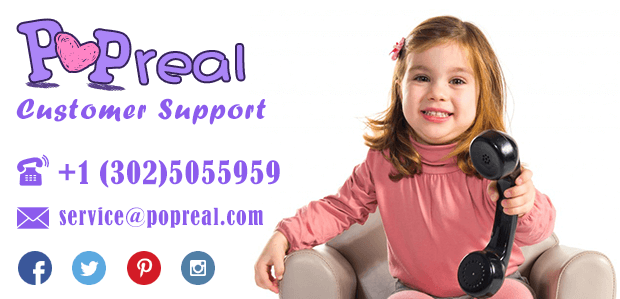 There is also a Pinterest page for Popreal. It features multiple boards of past and present Popreal items. Customers can view the images and be taken to the direct link for purchase. Those that want to reach out to Popreal and ask questions about the products they are seeing can send them a message through this platform.
Final Thoughts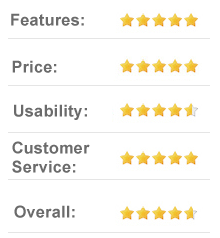 Any parent looking for fashionable and unique clothing items for their newborn, toddler, or young child can find what they desire from Popreal.
The site offers a wide range of clothing items and accessories that are trendy and ready to wear on arrival. All packages can be tracked so customers know when to expect their items to arrive.