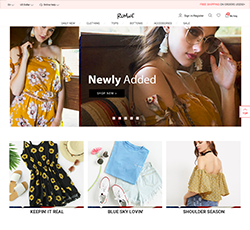 Fashion is a focus for all women, as it is a choice each day to decide what to wear and how to look. While each woman has her own idea of what exactly fashion means to them, all of them must shop for clothes that meet their individual style.
An online clothing store that includes a variety of clothing styles is key, as it ensures each woman can find something to meet her tastes. This is true for Romwe, a clothing boutique dedicated to runway fashion.

About Romwe.com
Romwe got its start in Nanjing, China. It began in 2009, on the eve of Christmas. The designers took creative looks from the catwalk and turned them into everyday styles that women can wear. The goal of the company is to offer top fashion to meet everyone's style. The name of the game is to take "E" fashion for everyone, and turn it into "Me" fashion to make it individualized and personal.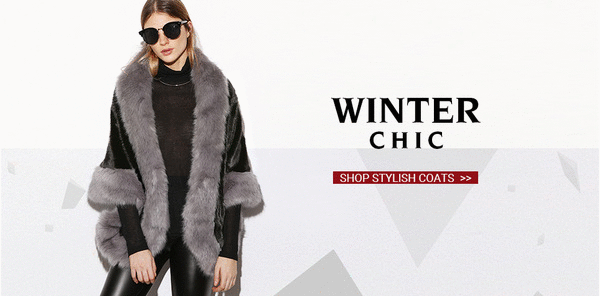 Daily updates are provided at Romwe, ensuring that a new collection of items are available to view each and every day. This helps women all over the world find their inspiration and style so they can make their own way in fashion.
Since Romwe got its start in China, a lot of Chinese culture plays into the styles and designs that are chosen. This includes the Chinese New Year, Spring Festival, chinese dragon, jasmine, and much more. This is not to say that Chinese clothing items are all that is offered. Inspiration is taken from all over the world to create a line of clothing that is truly international.
Top Products of Romwe
Every woman's fashion needs can be met with the top products available through Romwe.
Shoes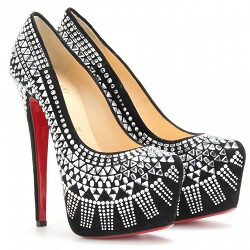 Shoes are a favorite fashion accessory for many. Outfits paired with the right pair of shoes go above and beyond fashionable, and are stylish and neat. Boots, sneakers, wedges, flats, pumps, and sandals are all available from Romwe. The black faux suede back knee boots are a favored option, as they reach all the way above the knees. These tall boots can work great for a dress for a night on the town, or they can be worn over jeans for a cool look.

Leggings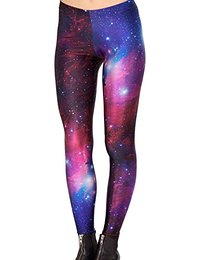 Leggings pair well with a variety of outfits. Women can wear them under a long shirt, or they can stand alone as pants. Leggings are great workout gear, as they offer a stretch and level of comfort unlike any other.
There are solid color styles, as well as pairs with bright patterns and unique style options, such as rips down the front for extra character.

Maxi Dress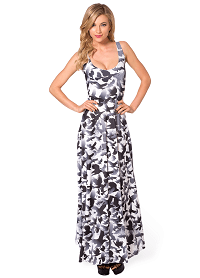 The maxi dress is a popular item, as it can be worn alone in the summer, or paired with a cardigan in the winter to make it warmer for the weather. There are long-sleeved maxi dresses and maxi dresses with thin spaghetti straps. Color block options, fun patterns, and bright styles make this type of dress stand out on any occasion.

Two-Piece Sets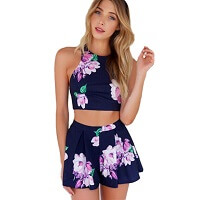 Many women find the perfect shirt, only to struggle to find a pair of pants that go along well with it. The opposite could also be true, finding a pair of pants that fit great, but not being able to select the right shirt to make the outfit whole. At Romwe, this dilemma is not necessary. There are two piece sets that provide both a shirt and pants for a woman to have a complete outfit already made.
Handbags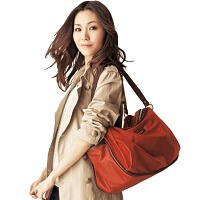 Handbags are an easy accessory to add to an outfit. Romwe offers a variety of handbag styles, including shoulder bags, backpacks, clutches, faux leather flap bags, and zippered totes. Solid colors pair well with a variety of outfits, while specific designs may work well if there is one particular outfit in mind. Typical backpacks work well for holding necessary items, while fun and unique backpack styles can be a simple fashion accessory added to the wardrobe. A bag with a monster eye is a great addition to a fall wardrobe for Halloween, while a red bag stands out well during the holiday season.

Jewelry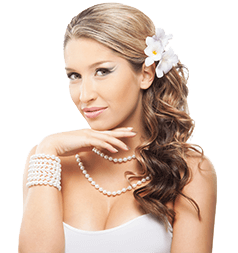 Numerous jewelry pieces can be added to an outfit to help create a unique look and help accessorize the ensemble. Plenty of jewelry pieces make a grand fashion statement.
Romwe offers well over 1,000 pieces of jewelry, ranging from choker necklaces to bangle bracelets from the 90s, to silver hoop earrings and feather jewelry that is popular today.
Body jewelry, such as nose rings, body chains, and anklets are also available.

Romwe.com Prices
There is no sign up fee for joining the Romwe site. Prices are solely based on the items being purchased, and the quantity of the items selected. Prices range greatly, depending on what is being bought. Typically, women can expect to pay upwards of $40 for a soft and comfy sweater. With the regular sales going on, these prices are far less. New customers receive up to $60 off coupons when they sign up.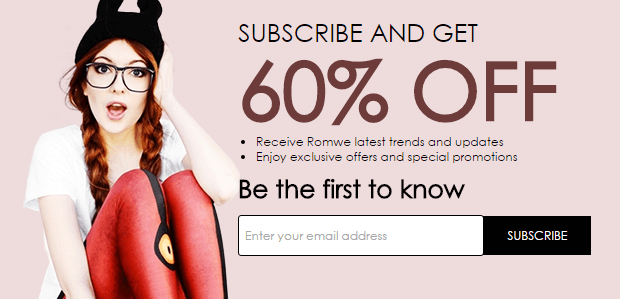 Romwe offers free shipping on orders over $50. This saves people money, as they only have to pay for the specific products they want, and not to have those items shipped to their home. This option takes six to eight days for delivery. It normally costs $3.99. Expedited shipping, which only takes deliveries between three and five days to arrive, can also be free. Orders over $99 earn free expedited shipping. IT normally costs $13.90 for this option. Any amount spent under these goals means people have to pay for shipping themselves, which adds to the overall price spent on one order.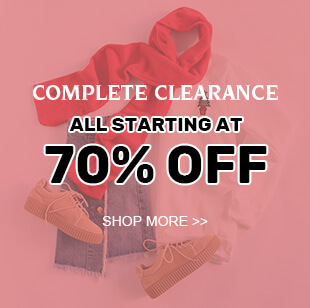 There are a number of payment methods that are accepted through Romwe. The most beneficial way to pay is through PayPal, as this method is extremely secure and reliable. This option takes people to the PayPal website, and allows them to pay with their PayPal balance, with a linked bank account on file, or with PayPal Credit. The other options involve paying by credit or debit card, such as Mastercard, Visa, or American Express.
Romwe is partnering with fashion bloggers in order to receive attention. Bloggers can receive items free of charge if they agree to review the items they receive and include the details on their fashion blogs. A deal can be made for clothing items to be send out each month, as long as the blogging continues. Typical prices range from $40 to $200 worth of wear. It is worthwhile for both parties.

Criticism of Romwe.com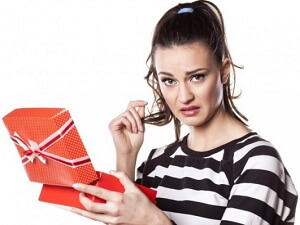 One of the main criticism of Romwe.com is the fact that there are push notifications when visiting the website. There is a coupon card that stays popped up on the site at all times it seems. There is no way to get rid of it until an email address is entered and subscribed to the website. Until then, users have to consistently minimize the card by clicking the arrow each time they want to open a new product or page.
Another major complaint is in regards to the clothing sizes. Many women agree that the sizes run small. Since the store is located in China, smaller sizes are to be expected. Clothing sizes are different in different countries. In order to receive the most accurate sizes, it is best to look over the sizing chart before ordering.
Customer Support
Romwe offers multiple customer support options. The two main options depend on the type of assistance required. Online help is available for pre-order questions, as well as after-sale questions. Pre-order question can be answered using the live chat feature built into the website. Potential customer should choose their problem type, including either product consultation, shipping information, payments, or other. After providing a name and email address, the inquiry can be submitted, and a representative will respond as soon as they are available.
The after-sales questions can be submitted via a support ticket. Customers should log into their accounts in order to best be served. They will have to provide their order number and contact information so they can receive a timely response in direct correlation to their order.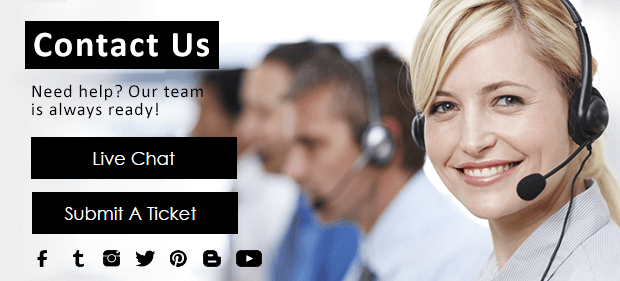 Romwe also has a Facebook page that features current products. Previous customers and potential customers alike can reach out to a customer service representative by utilizing the messaging system that is available. Anyone can send a message and receive a quick response from the company's social media team. Comments can also be left on specific product descriptions so a representative can respond to specific questions about the item, and provide a link where the product can be purchased. The company is also available on Twitter, where messages can also be directed.
Final Thoughts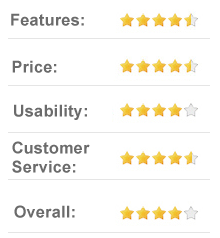 Women searching for fashionable items that make them unique should look no further than Romwe. Runway fashion is brought to the forefront in order to offer quality items for everyday wear.
Sleek and sassy trends are included, as well as classic items for more laidback women. The goal of Romwe is to take the "E" and turn it into "me" for a personalized fashion experience.