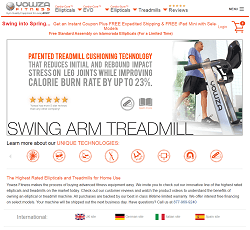 YowzaFitness.com is an online retailer that focuses on manufacturing and selling treadmills and elliptical exercise equipment. The firm knows everything there is to know about these machines, and everything about their site says that they are eager to share this information. You can call, chat, or email, or you can just read the lengthy and informative pages they have prepared that explain all the aspects of buying, owning, and maintaining this health-giving equipment.
The site boasts of being the industry's leading direct-to-consumer manufacturer of high end fitness equipment. By skipping the middleman, that exercise equipment store in your local mall that is fun to visit, but expensive to do business with, the firm has positioned itself to provide high-quality fitness machines at prices people can afford.

Yowza, which is based in Ft. Myers, Florida, is one of only a handful of manufacturers that owns its own factories. Or didn't you know that most manufacturers farm out critical production to subcontractors? By owning its factories, the firm is able to fully control and oversee its production processes, permitting unparalleled product quality.
The firm's business model is simple. By only selling direct and at discount prices, it allows you to avoid retailers and their markups. The company as a result can save customers between 45 and 60% on similar exercise equipment purchased retail.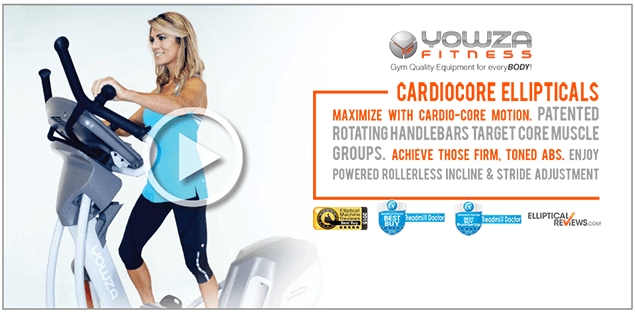 The company recognizes that its business model does make it difficult to try out the machines, and they have done a good job of compensating for this through their extensive informational outreach, and also be ensuring careful delivery of the machines to avoid damage en route. Let's take a closer look at the products they have on offer.
Featured Products
Their ellipticals, which are the modernized descendant of those old stair masters, for those of you who haven't been in a gym in twenty years, start with their Navarre model, which features, a roller-less twenty inch stride, patented, self-pivoting foot pedals, two-tiered LCD display, and an iPod dock with high-fidelity speakers. It also has a 15% fixed incline, nine preset programs, a built-in heart rate receiver, and we'll get to the thirty-day money back guarantee and the "Best in class" lifetime warranty (applicable to all their products) later.
While that machine sounds like a top-line model, in fact it is their basic model. As we move up, we meet their Jupiter model, which features dual-action handlebar motion and ErgoFit self-pivoting pedals (perhaps someday they'll make self-pedaling pedals, which sounds highly relaxing). The Jupiter also has six preset workout programs, and sixteen levels of resistance. And when you want the ideal workout, resistance is not futile. It also has all the remaining features of the Navarre, and a built-in Tablet rack, in case you want to switch from your iPod.
Their highest-end Elliptical, the Jupiter Plus, has an adjustable stride, and an adjustable 35 degree incline, along with the highest-quality hand grips. This really is for high-end exercisers.

And what about those treadmills?
The firm's offerings in this category start with their Lido model, which is a professional-grade treadmill that comes fully assembled and folds down for easier storage. It has a super quiet drive belt and can go from zero to nine miles an hour at the touch of a button. Its IWM software delivers an ideal workout, and its modest dimensions will leave you with space to walk around in whichever room you choose to set it up in.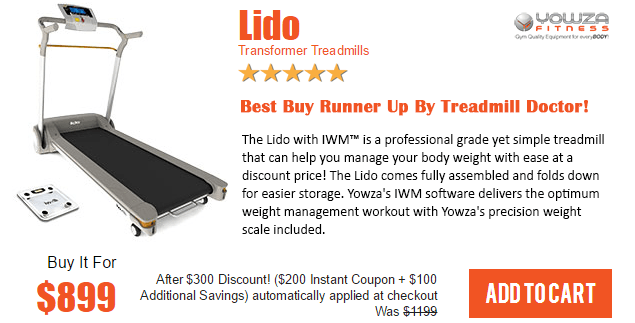 And while most folding treadmills are suitable primarily for walking, Yowza's foldables have been manufactured in a manner that permits the base of the machine to fold in a way that does not sacrifice the durability you expect from non-folding treadmills, permitting you to use it for running.
They have too many treadmills to review separately and so we will also take a look at their higher-end DelRay Grand, a swing-arm treadmill with express speed and incline capabilities, a 20" by 60" running surface, a 1 mph to 11.2 mph speed range, and software supporting seven distinct users and a range of presets. Oh, and twelve different incline levels.
With a full range of additional treadmills, it's certain that the firm has something suitable for any interested exerciser.
Prices
Here is another area where the company shines. Those elliptical we reviewed come in at $999 for the Navarre, $1,299 for the Jupiter, and $1,499 for the Jupiter Plus. The Lido treadmill costs $899, and the DelRay Grand costs $1,499. In fact, even their highest-end treadmills come in at $2,000 or less. These simply are prices that bricks and mortar retailers cannot match.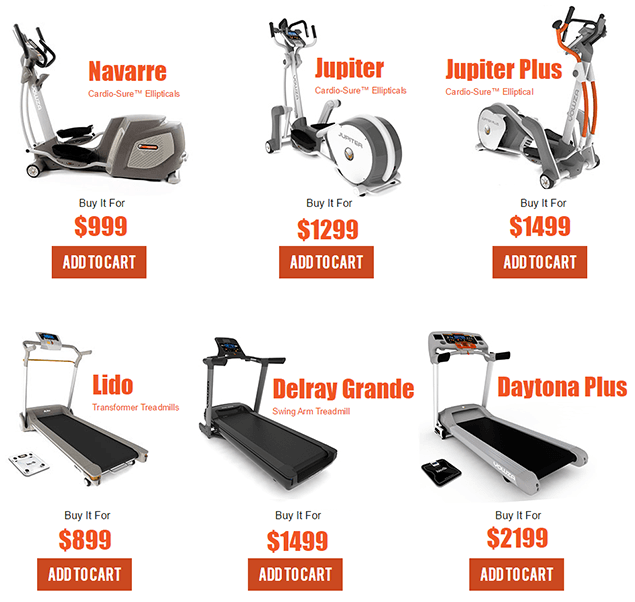 Criticisms
The company maintains its own page of glowing customer reports, which uniformly extol the quality of its equipment, and the seamless customer service and delivery. Our search for customer feedback outside of their site really only turned up similar opinions. It appears that the firm's relentless focus on the job of manufacturing and delivering high-quality machines has enabled it to remain customer-focused, in terms of quality, price and service.
Customer Service

As is usual when a larger item is involved, customers are offered the option of white glove delivery, meaning that the machine will be brought into your home and then fully assembled. Do-It-Yourselfers who wish to use their handy skills to save a bit of money can arrange for expedited curbside delivery or "first point of cover" delivery (likely your doorstep, unless you leave your garage door open).
Please note, however, that for warm Hawaiians and less warm Alaskans, YowzaFitness is only able to arrange delivery to your port of choice, and you will need to arrange delivery to the final destination via a freight forwarder or other means. While that seems inconvenient to the rest of us, that may still leave you coming out ahead of the high prices consumers in those two distant states must pay for retail.

We have to include the firm's extraordinary informational outreach as part of its customer service. They seem to want to make sure that you are sufficiently knowledgeable about these products before you choose one. The firm educates you on shock absorption, rebound impact stress, proper motor specifications, electronic features, frame structure, running belts, and belt surfaces. One of the reasons they are happy to discuss these issues is because their machines feature the highest standards on each of them. They also offer product, fitness, and assembly videos that are easy to follow. And with chat, email, and phone support, making the sale and then leaving you in the lurch does not seem to be in their vocabulary.
The firm stands behind its offerings with a lifetime frame and drive system (that is, motor) warranty on most of its treadmills. And they do offer a "best in class" lifetime warranty on most major components, really providing an exception only for the belt tracking on their treadmills. Apparently those are subject to wear if not properly centered by the owner, but of course they show you how to do that as well.
Final Thoughts.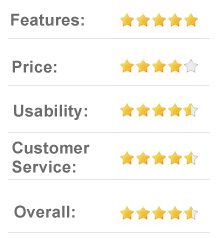 This is a company that has explored every aspect of what customers who take the plunge in ordering large exercise equipment items online will want to see in order to feel reassured about their purchase. By owning their own factories in order to control the production of top-notch products, and with highly responsive customer service a very comforting warranty, YowzaFitness has managed to find the winning formula for producing and selling treadmills and ellipticals. With gym memberships running around $1,000 a year in many cases, one of these machines can form the centerpiece of a home-based gym that can pay for itself within one or two years.
So if you're ready to get off the financial treadmill of fitness club membership, YowzaFitness has real live treadmills, and ellipticals, that will let you do so.