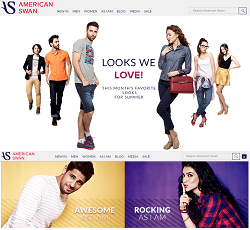 Personal style is a great way to express yourself and your individuality to the world. Unfortunately, it can be difficult to find your perfect look at an affordable price.
AmericanSwan.com offers high quality and innovative clothing designs for young men and women. Customers that shop through AmericanSwan.com can keep up with the hottest new trends for incredibly low prices.

About AmericanSwan.com
The American Swan Brand, owned by the American Swan Lifestyle Company, was launched in 2012 out of Gurgaon. The AmericanSwan.com online retail website was established in 2013 and has since grown to serve customers in over 9,000 cities and towns across India. The company owns a large, state-of-the-art distribution center located in Delhi. The American Swan clothing brand is also available at select outlet malls and storefronts for customers that wish to view or try on products in person.
AmericanSwan.com sells casual apparel, footwear and accessories that are inspired by urban American youth culture. The website's mission is to help young men and women across India to embrace and celebrate themselves and their unique style. The company is proud to offer their own exclusive "As I Am" line of clothing. Customers can find comfortable, trendy apparel designed to encompass the spirit of freedom and individuality that American Swan represents.
Shoppers that visit AmericanSwan.com can find exciting new fashions and colors for every season. Customers can either make purchases as a guest or sign up for a free website membership. Members can take advantage of streamlined checkout services and easily connect through Facebook or Google+ to share their favorite deals with friends and followers.
AmericanSwan.com has become increasingly popular since its initial launch in 2013. The company has been featured in numerous reputable publications including Cosmopolitan, Good Housekeeping Magazine, and many others. The website has also been given the title of Emerging eRetailer of the Year by the 2014 Indian eRetail awards, and has been named a Promising Brand of 2015 by the Economic Times.

The Best Features of AmericanSwan.com
AmericanSwan.com customers can find frequent deals and seasonal discounts of up to 60% off original retail prices. Shoppers are also able to take advantage of coupon codes at checkout to receive special offers such as free shipping or cash back on large purchases. Most orders are eligible for free standard shipping, and all transactions are protected by Norton Secured to prevent credit card fraud or identity theft.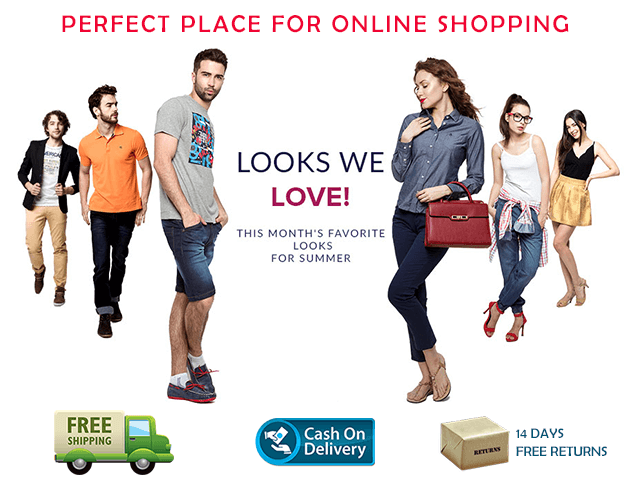 AmericanSwan.com makes it easy for both guests and members to make informed purchasing decisions. Products are given a five star rating that makes it easy to gauge the quality of the item at a glance. Honest customer reviews posted to the website and through Facebook or Yahoo can also help shoppers to quickly find the perfect product.
Customers are also able to find details about the top features of each American Swan product and learn how to best care for different types of items. By following proper laundering instructions, durable American Swan clothing will last for a long time. Along with useful handling instructions, product pages also provide customers with expert styling tips on how to create trendy outfits with each product.

Guests that shop with American Swan aren't limited to just credit or debit purchases. All orders under 25,000 rupees can be purchased with a convenient cash upon delivery option. Shoppers that are unable or unwilling to place an order on credit can simply pay with cash when their package is delivered.
For more information about new arrivals, invitation-only sales and special events, American Swan customers can sign up for the company's official email newsletter. Shoppers even receive a special coupon just for subscribing. More information about sponsored competitions along with popular lifestyle and fashion articles can be found on the website's social media pages. AmericanSwan.com is active on Facebook, Twitter, Pinterest, Google+ and Instagram. The company also operates a YouTube channel that posts videos of interviews with fashion icons and what's going on behind the scenes at American Swan.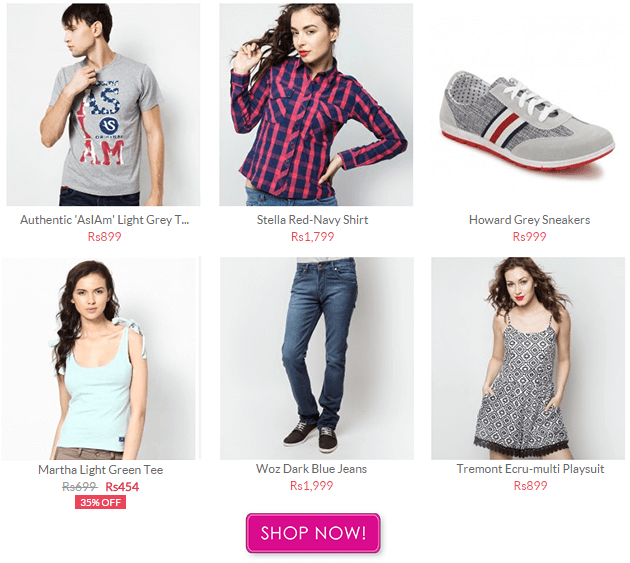 Criticism of AmericanSwan.com
A handful of AmericanSwan.com customers have had issues with their orders being accidentally cancelled by the website. In these instances, billing sometimes still goes through. Getting a refund on a cancelled order can be frustrating and time consuming for shoppers. Some customers have also complained about difficulties reaching a customer support representative to resolve such billing issues.
AmericanSwan.com Customer Support
The American Swan customer support department can be reached on Monday through Saturday from 10a.m. until 7p.m. at 1-800-313-1000. Shoppers can also email customercare@americanswan.com for general inquiries or contact service@americanswan.com with a valid ticket number for issues regarding specific orders. Customers should receive a response from a representative within 3 days.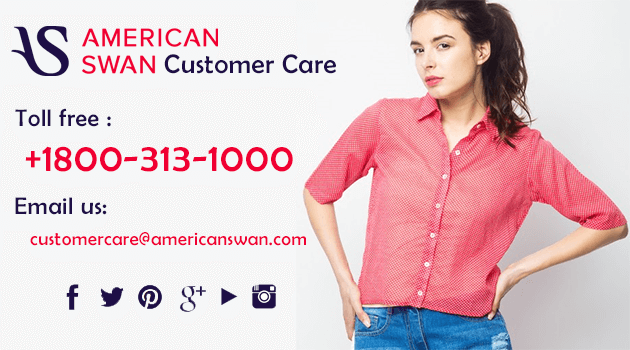 Guests that wish to ask questions or leave comments about the AmericanSwan.com shopping experience can fill out a convenient online feedback form. This feedback helps the American Swan team to improve its customer service in the future and create a more enjoyable experience for guests and members.
Frequently Asked Questions
Pros of AmericanSwan.com

Sales of up to 60% off retail price
Coupon codes
Free shipping
Free clothing care and styling tips
Cash on delivery payments
Social media presence

Cons of AmericanSwan.com

Orders occasionally cancelled by accident
Can be difficult to reach customer support

Why Should I Use AmericanSwan.com?

AmericanSwan.com is dedicated to helping young adults across India to look good with stylish and inexpensive clothing, footwear and accessories. Customers can save money by taking advantage of frequent discounts, coupon codes, and through the company's free shipping offer. AmericanSwan.com designs unique apparel that is inspired by the urban American youth lifestyle.

AmericanSwan.com is the ideal destination for university students and young professionals. The website sells completely affordable apparel without sacrificing quality or style. Both men and woman can find an assortment of comfortable yet sophisticated clothing at incredibly low prices. Shoppers can create outfits perfect for anything from impressing work colleagues to hitting the town with friends. American Swan even offers multiple resources to help shoppers to choose the best clothing to build stylish ensembles.

American Swan clothing is designed for young adults, but the company caters to a wide audience. Customers without easy Internet access can find the American Swan brand in select department stores and outlet malls, while customers that prefer to shop online can purchase goods through AmericanSwan.com. The website accepts multiple payment methods and offers a convenient cash on delivery option for customers that are either unable or unwilling to purchase items on credit.

By shopping with AmericanSwan.com, customers can save money while keeping up with the hottest new looks. American Swan's mission is to design affordable clothing that reflects the independent and individualistic spirit of today's youth.