B&H Review
There are a long list of items needed to make our new-fangled digital toys work their best. For example, to get it running right out of the box, digital cameras rarely come with everything they need. Get your much needed electronics accessories right away to avoid frustration down the road. The best place to do this is online.
There are endless electronics ecommerce sales sites available to choose from these days. With the added options of where to buy your products, there is a lot of competition to get your money. This works out in your favor because each site is trying to sell for less than their competitors. Unfortunately, in this fight for your money, some businesses engage in questionable tactics that may cost you.
I have over a decade of experience buying electronics online. I know what to look for in a quality e-retailer. I also know how daunting of a task it can be to try to decide where to buy your electronics. That is why I have created these reviews, so you will know where you can feel confident shopping. In this entry, I review B&H.

About B&H
Located in Manhattan in the heart of New York City, B&H Photo Video is the biggest video and photo equipment store in the United States. With over four decades in the business, B&H serves more than 5,000 professional and amateur videographers and photographers every day. Most of B&H's sales come from corporate sales and its internet operation.
With an emphasis on specialty and photographic equipment, they carry a large variety of products across the electronics spectrum. They claim to be the world's leading retailer of imaging products. Herman Schreiber owns the business. The store is closed on Shabbat (sundown on Friday night until sundown on Saturday night) and Jewish holidays, since Schreiber and many of the store's employees are Satmar Hasidic Jews. You can visit the website during these times, but you cannot place orders and no shipments are made during those times.
B&H was added as a merchant to Google Checkout in 2007. And, co-founder and president of Google, Sergey Brin, said his favorite camera store is B&H. That is a pretty hefty endorsement. B&H gets its name from the first names of Schreiber (the "H") and his wife Blimie (the "B") with whom Schreiber opened B&H as a storefront film store in 1973.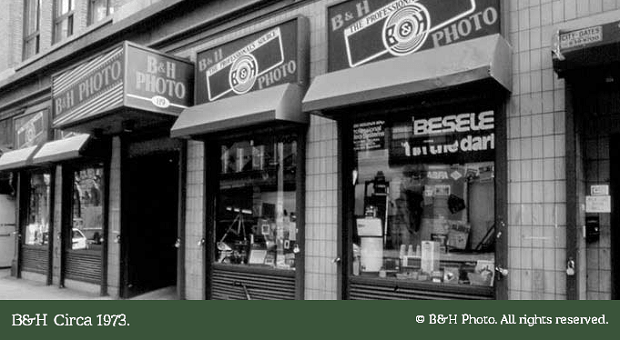 B&H branched out fairly early on in their history, delving into mail order. They quickly grew by word of mouth due to their reputation for genuine items and honesty. Their main aim is to provide you with unrivalled service before, during, and after your purchase.

Top Features of B&H
B&H brings a lot to the table with their online shopping features. With iPad, Android, and iPhone mobile apps and a mobile optimized site, they have made shopping incredibly convenient. You can find any item they sell and ship it worldwide using their filtered search options. For many of the more popular items, you can also download product guides and manuals.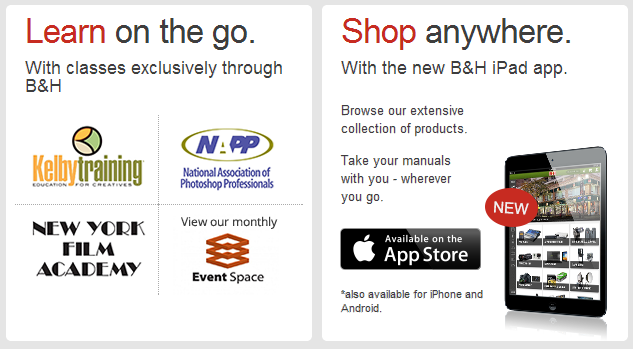 You can shop B&H from just about anywhere in the world. At the current rate of exchange, they list their prices in your native currency. If you are ordering from Brazil, the European Union, or Canada, they are able to automatically include import fees and taxes into your purchase. Plus, they guarantee the final price.
Your order will be shipped the next day if you are in the United States and you choose FedEx Economy, FedEx Priority, or UPS as your shipping method by 4 PM Eastern Monday through Thursday or by 11 AM on Friday. B&H also offers a 30 day return policy. Their return process is incredibly simple with few restrictions and no standard restocking fees.
Their website is set up very conveniently with their major departments listed along the top of the site. To give you an idea of the vast array of product categories they have, their main menu items are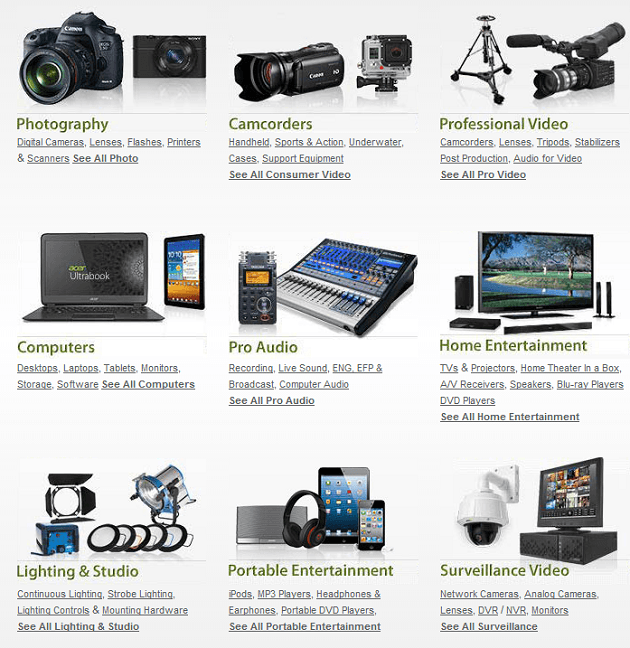 Within each department, there are subcategories, which can then be whittled down based on the specific characteristics you are looking for in a product. From there, you can sort by best sellers, price, brand, top rated, and most rated.
B&H Prices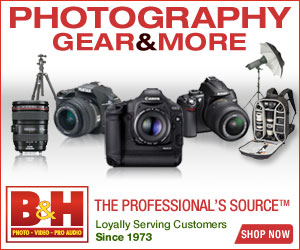 B&H passes any savings they get on to their customers. Thanks to their business relationships and extensive selection, they are able to offer good deals. On many of their top sellers, B&H offers free shipping. This coupled with their comparatively low prices makes them one of the best values for electronics on the internet.
To fit customers' needs, their Product Professionals make discounted product kits that bundle all the accessories you may need into one cost effective purchase. They are always offering specials, and you can sign up for their e-newsletter to get the latest deals delivered to your inbox.
Criticism of B&H
I really enjoyed ordering camera accessories from B&H. It is kind of odd in this day in age to see a company that refuses to take online orders at any time as B&H does from Friday evening until Saturday evening, but it was not really much of an inconvenience for me.
I visited various websites and comments sections to see what the buzz was about B&H. For the most part, people love B&H. There were some complaints about the customer service representative not being very friendly, but that was not my experience. Plus, the complaints I saw were from more than a year ago. It could be they have improved since then.
Customer Support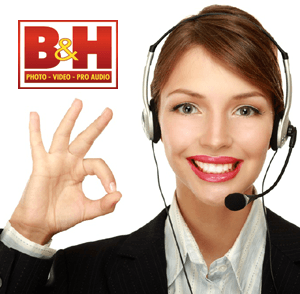 From its attention to the needs of its customers, B&H gains it reputation. When you are in the store, it is easy to ask a team member for service of course, but what does B&H bring to the online shopping experience? To communicate your needs to the sales staff, B&H offers an array of options. The quickest way to get to a live person is by calling the customer support staff.
For those who wish to receive help with any of the products they sell, there is a toll free number you can call. Also, for any questions you may have, there is an online contact form. Support via the internet is also a requirement for any online shop. They have a live chat option for precisely this reason. There are Product Professionals, Sales Representatives, Used/Refurbished Department, and Customer Service Representatives you can talk to via chat.
I decided to test out the live chat and the toll free phone number. I typically like to call at odd hours of the night just to see if claims of 24 hour per day, seven day a week hold water, which they rarely do. But, B&H is practical and only offers live chat and phone help during normal business hours. When I called, I was promptly greeted by a cheerful and helpful customer service agent, who was able to give me the answers I needed.
Final Thoughts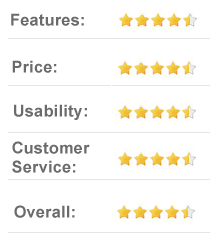 B&H is one of the most respected retailers in the industry for good reason. You have to be good to be going into your fifth decade in a business that has seen so many drastic changes in that time.
You could do much worse than to go with B&H for your audio, video, and electronics needs. I strongly recommend B&H to anyone looking for an enjoyable online shopping experience.