DX Review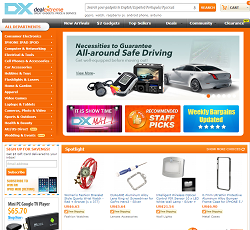 Ecommerce has exploded in the United States and around the world. I only have the stats for the United States, but according to the Department of Commerce, the proportion of all retail sales in the US made over the internet has doubled in the last four years. This number continues to grow exponentially across the globe as more people gain access to the internet and purchasing online becomes more secure.
Since there is so much money to be made in e-retail in the coming years, there are many new online businesses popping up to sell all sorts of electronic gadgets. Most of them recognize they will be much more successful if they provide quality products at a good price. Others just want to scam you out of your money.
I have been buying electronic devices off the internet for about a decade now. I get all of my electronics online. I like to shop around and find the best deals. Consequently, I have dealt with many different websites and have learned to tell the difference between a good retailer and one who cannot be trusted. To help you with your ecommerce, I am reviewing these sites. In this entry, we take a close look at DX.com.

About DX
As a specialty gadget shop focusing on flash carts, lasers, and flashlights, DX was founded in 2005. Nowadays from big RC helicopters to genuine Nokia phones to the smallest microSD readers, DX has exploded in size. They currently offer more than 160,000 items and make every effort to find extreme gadgets from around the world.
DX, short for "Deal eXtreme," is a Chinese company that was one of that country's first ecommerce retailers to sell directly to consumers form the business. With over 400 suppliers and more than one million customers, it continues to be one of the world's leading retailers. This is due to an extremely diverse catalog that has over 4000 different categories of items with about 150 new products added every day.
Top Features of DX
In the industry, DX has one of the best warrantees around. There is a five day dead on arrival warranty that covers all products. Plus, most of the products are also covered by a 150 day repair warranty and a 90 day free defective replacement warranty.
On all items, DX offers free world wide shipping. In the online retail industry, DX is the originator and still the only retailer to have established multiple international warehouses. Products mailed from any of the three international warehouses are usually delivered in three to seven business days. Currently, these warehouses serve over 30 countries.
A unique feature with DX is what holidays they observe. Since they are based in China, they do not have the same holidays as United States shoppers do. Consequently, if you need something in a hurry during holidays, there will not be any sort of delay buying from DX.
One of my favorite features of DX is the $2 gadgets. They have vast assortment of items that are right around two bucks. Some of the items are quite a steal, such as six packs of microfiber glass and screen cleaning cloths, compass key chains with thermometers, and invisible ink pens with ink revealing LED lights.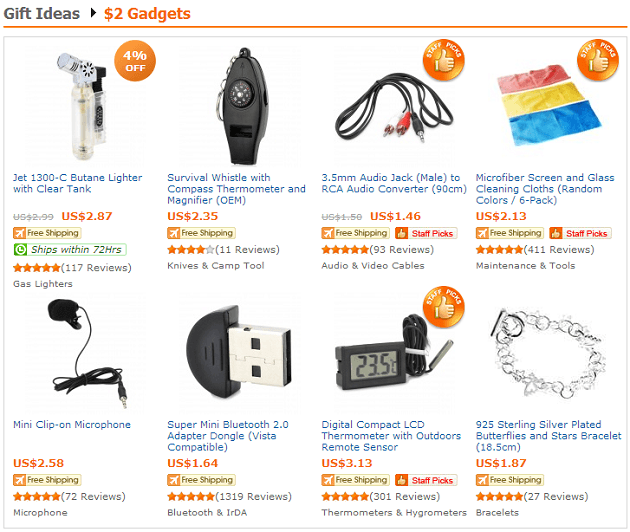 It is easy to get lost in DX.com, but it is not because the site is set up poorly: quite the opposite. There is a drop down menu with the usual list of electronic gadget departments – consumer electronics, Apple products, computer & networking, cell phones & accessories, etc. – but there are also sports & outdoor, health & beauty, and apparel departments. DX is a gadget site that offers more.
But, back to my original statement that it is easy to get lost. There are also new arrivals, top seller, deals, and clearance sections on the site quickly accessible from the front page. It is easy to load up your shopping cart quickly as you navigate through these.

DX Prices
As mentioned above, shipping prices are not a factor, since shipping is free for all items. DX has an endless supply of great deals when it comes to pricing. I did a lot of comparison shopping before buying anything from DX. And, I would say that DX had the best deal about 75 percent of the time. I love the $2 gadget section. This is a great place to look for cheap gifts for friends and family.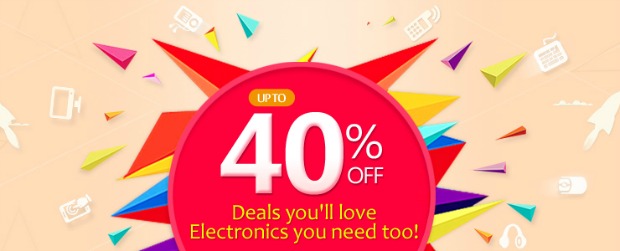 On bigger items, the discounts change from day to day, so I would check DX a few times over the course of a week to see if an item you want goes on clearance or has a discount. In some cases, I was able to save hundreds of dollars over competitors.
Criticism of DX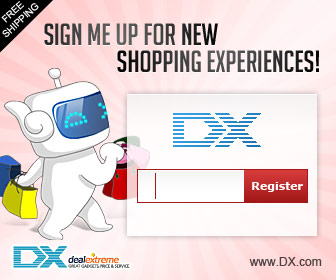 I have to say that I felt a little bit squeamish about buying products from a company based in China. It was a real unknown to me, and I feel like China has a bit of a negative stereotype in the minds of most Americans. But, the fact of the matter is that China produces fine products. That is why all the big name companies in the United States sell their products. By buying directly from a Chinese company, you are cutting out the middle man's portion of the profit and mark up.
That said, I was pleasantly surprised by the experience. I do not have any complaints about DX. But, since I needed material to put in this criticism section, I did search discussion forums and comment sections to find out if others were as satisfied as I am. The main criticisms I was able to find were that occasionally some items took longer to arrive in more remote areas.
Customer Support

Through online chat and Customer Service Express online ticketing, DX offers customer service seven days per week, 24 hours a day. They also claim to have the first independently moderated, uncensored, active feedback forum in the industry. To ensure there is no bias, the moderators for the forum are not DX employees but international customers instead.
DX also leads the industry by offering local access phone numbers. Without incurring international charges, customers in the twenty supported countries can call DX. The phone system is available every day of the week. During weekdays, it is available around the clock except for 7 AM to 8:30 AM Hong Kong Time. On the weekends, you can reach them from 9 AM to 6 PM Hong Kong Time.
I was able to reach a customer service representative fairly quickly over the phone. I had a little bit of trouble understanding them because of the thick accent, but once I got used to it, they were very helpful. They were able to see all of my account information and guide me.
Final Thoughts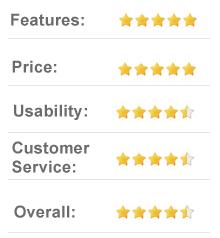 I have ordered quite a few products from DX in the last few years and have never had an issue. The shipping times are superb for me, but I live in the United States, and DX has warehouses here and a US specific website (usd.dx.com). Shipping may take a bit longer if you live in more remote countries.
If you have any reservations about using a Chinese company for your electronic gadget needs, I strongly recommend just trying it with a low cost product. Once you become comfortable, then you can go to them for bigger ticket items. I know I have not been disappointed. I recommend DX to anyone looking for a satisfying online shopping experience.