CafePress Review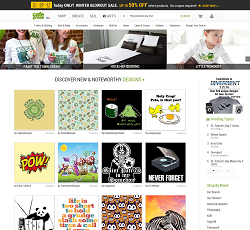 There are many ways these days to turn a great idea for a bumper sticker, greeting card, or shirt into a top selling product. All you need to do is create a free account on any of the many user generated online retailers, and your idea can quickly come to fruition. Most of the sites I have used genuinely want to and succeed in helping users make money and reach a lot of people with their ideas and designs. Some of the user generated stock retailers just want to make money off of the ideas of others.
I have been making custom calendars, cards, shirts, and other items for quite a while using different website services. I like that if I come with an idea, I can run with it and have a finished product fairly quickly. In my days creating these products, I have used a variety of different services. Some of them were terrible, but I have learned to watch out for these. And, now, I am helping others choose the best sites for creating their product ideas. In my latest installment, I review CafePress.

About CafePress
CafePress is a user customized and stock on demand products online retailer. Their production facility and headquarters are located in Louisville, Kentucky though they were founded in San Mateo, California. In the Commerce category, CafePress won the People's Voice Webby Award in 2001. They sell a vast array of different products, including wall clocks, bags, calendars, mugs, and t-shirts.
Logos, text, and graphic designs uploaded by customers are added to products by CafePress. For stationery and wall art, CafePress also offer on demand print services. CafePress also offers its customers a virtual shop that includes payment processing, order management, online storefront, customer service, fulfillment, and website hosting.
Maheesh Jain and Fred Durham founded CafePress in 1999 as a privately owned company. With over 325 million products, the site hosts 2.6 million online shops and has more than eleven million unique visitors each month. On average, about 135,000 new designs are added each week. They make it easy to find unique merchandise and designs, whether it is political scandals, your favorite causes, hobbies, interests, or activities, or pop culture phenomena.
Top Features of CafePress
For the purposes of this review, I will mostly be focusing on CafePress's tools for creating custom made products. I will touch on buying products sold by some of the shops and selling items with CafePress, but that will be a secondary added bonus feature of this review.
CafePress's service is efficient and quick if you need to design and edit an image for a product and slap it on a bulk order of 40 for your customers or employees. For me, I always seem to be in situations where I need a lot of shirts made. I had been exploring my options, when I decided to go with CafePress. I had used CafePress in the past, but it has been a while. This review is a product of my t-shirt making experience.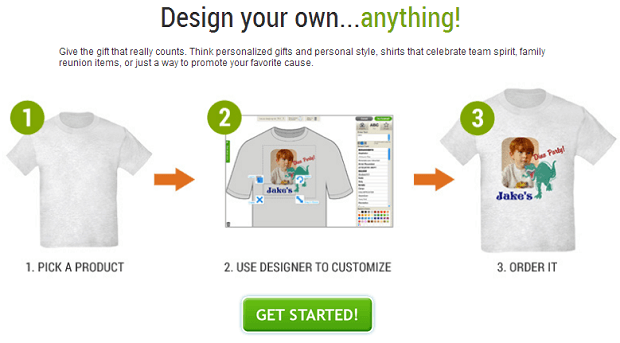 CafePress does not limit you to bulk purchases when it comes to buy customized products. You can just buy a single shirt or any of the other 600 different item types. The prices just get better when you buy more, though they are not unreasonable if you create a one of a kind shirt. CafePress's design application is completely customizable, or you can choose from a wide variety of templates.
The editing tools for t-shirts gave me a lot of ideas that really pushed me creatively to make something great. You get a wide array of additional tools for changing fonts, dropping in shapes (like hearts, arrows, or stars), and adding text. CafePress offers all the tools an amateur would need to create a design you have in mind.
For t-shirts and just about every other item, there are many different sizes to choose from, so you can create exactly what you want.

CafePress Prices
Compared to other services, CafePress is much less expensive if you are designing your own products. The cost advantage only improves when you buy multiple copies of a product. Shipping is also quite reasonable.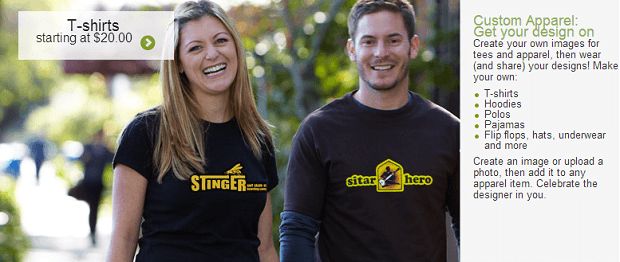 Compared to other sites that provide user generate stock, CafePress is extremely inexpensive. I like to pick a particular category and look at what the best sellers are. Usually, there are some phenomenal ideas and designs that people have come up with. And, the prices are almost half of what CafePress's competitors offer.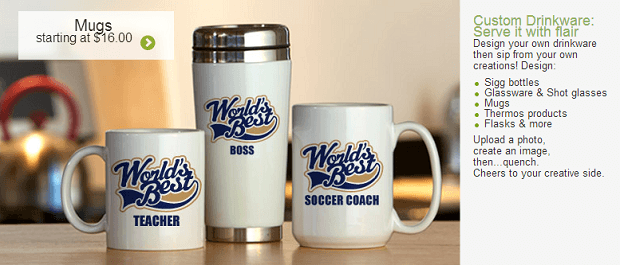 On the flip side to this, CafePress does put a limit on how much you can sell your products for. This is unfortunate for designers who have items that sell really well. But, for the most part, I think sellers benefit more in the long run, since more people will buy their products and perhaps come back for more.
Criticism of CafePress
I did not have any negative experiences designing my shirts. The prices were reasonable and they arrived in a timely manner. The quality was also exceptional. I really like the quality of American Apparel shirts, and I like that you have that as an option.
I visited the discussion forums and comments sections to see what others were saying about CafePress. There were some complaints among sellers about there being an 80 item cap on how many products you can sell in your store with the free account. That can be a bit annoying for those who are selling clothes in multiple sizes.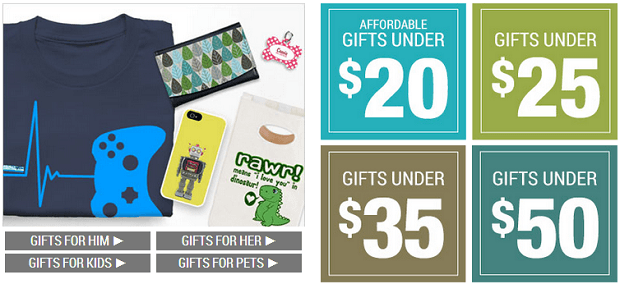 Another issue was that there was a limit on how much you can charge for your items. I did some research on CafePress's pricing policies. And, that policy has apparently changed. I could not find any mention of a limit on how much you can charge. There are minimum prices though.
Customer Support


CafePress's customer service representatives are available Monday through Friday from 9 AM to 6 PM Eastern for phone support. They offer a toll free phone line. They also have email. They offer an extensive list of help topics and FAQs. And, there is also a learning center that has an extensive list of tutorials that include marketing ideas for making your shop profitable. There are huge CafePress followings on Facebook and Twitter, and from what I could tell, CafePress was good at responding to comments and questions on these outlets.
To give a more knowledgeable assessment of their customer support, I contacted CafePress first thing on a Monday morning when I figured they would be most busy. I was greeted within seconds by a friendly and helpful agent who was able to help me and also emailed me supporting documentation for her answers.
Conclusion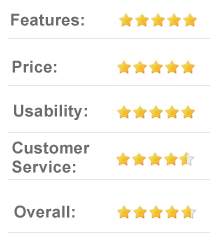 For those who are interested in turning their brilliant ideas into a reality and potentially making money off of these ideas, CafePress is a great option. They offer better quality items than the most if not all of their competitors. CafePress also offers the widest and most diverse selection of products in the industry. With my t-shirts, the delivery was very fast. The quality of the print and the shirt were both great.
I strongly recommend CafePress for anyone who wants to create a custom products at an inexpensive price and have it delivered quickly. I also recommend it for buyers out there looking for unique gifts at a reasonable price. Finally, I would recommend sellers look closely at how CafePress can fit your needs. Pay attention to the minimum selling prices for products you may sell. They are one of the best user generated stock retailers around, but be sure they are right for your shop.