rentalcars.com Review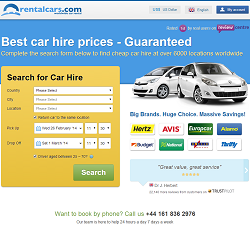 Have a high school reunion coming up and need to impress your old classmates? Need a fleet of cars for your company in a hurry? Flying to another state or country and need some wheels? Going on a road trip at the last minute? Or perhaps, you want to take a car on a long term test drive. Whatever you have planned, a good price on a rental car can help you in all of the above situations.
In the past decade or so, there have been a number of online car rental reservation agencies popping up that help you compare car hire prices across a spectrum of companies. Some of these agencies are completely unreliable and like to pile on surcharges. Others take a genuine interest in making sure their customers are completely satisfied.
I like to travel a lot, and whenever I go somewhere, I typically need a car. For many years, I have used a variety of different online rental car services. I have been burned by companies that failed at actually making my reservation. I have also had a lot of great experiences. Nowadays, I know which sites are good to work with and which stink. Here, I review rentalcars.com to show you why they are worth using.

About rentalcars.com
Arranging more than two million rentals a year in over 6,000 different locations around the globe, rentalcars.com is one of the world's largest online car rental reservation agencies. With a website available in multiple currencies and more than 40 different languages and customers in 180 countries, they have a truly worldwide user base. There is email and toll free phone support in many languages available for all customers.
rentalcars.com is part of the leading travel group in the world as a part of Priceline.com. Also part of the Priceline.com group are:
Priceline.com – In the United States for value-conscious leisure travelers, they are the leading travel service.
Agoda.com – The fastest growing and leading online hotel reservation service in Asia.
Booking.com – By room nights sold, this is the most popular hotel reservation agency in the world.

rentalcars.com has experience dealing with all of the world's major car hire companies. When searching for great deals for you, they make sure the vehicle you want is available on the right dates and that the rental company has high levels of service. They have always focused on delivering these services since they were first founded.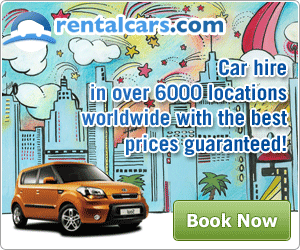 The stated goal of rentalcars.com is to seek out the lowest possible prices for car hire services across the globe for their customers. They do this by providing one stop price comparison shopping for users. They also want to ensure that their customer service is up to snuff. From wherever you are in the world, you can reach their customer support center every day of the week with a toll free call.
Unlike other large travel companies, rentalcars.com does not charge you for making changes to your booking. They also do not add credit card or service charges to the prices they list. Depending on their contractual position with the car hire company, rentalcars.com acts as a principal in supplying the car rental or as an agent in arranging the booking. They make this clear in your specific booking terms and conditions.
Top Features of rentalcars.com
Checking out prices is extremely easy using the "Search for rental cars" feature that is right smack dab in the middle of the rentalcars.com home page. As you type in the Rental Location field, there is auto fill that brings up rental location quickly before you finish spelling the whole thing. This is a great feature if you want a car in, say, Albuquerque.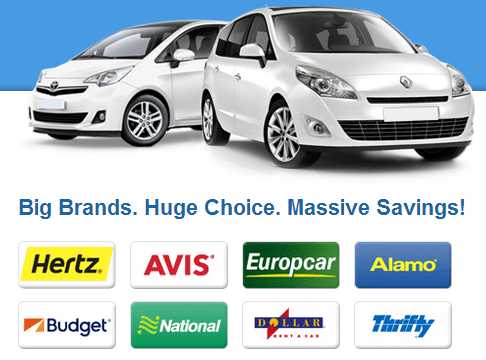 Once you complete the form on the home page, it quickly whisks you away to your search results. On most sites, it can take a minute or two for you to get your results. rentalcars.com is quite a bit faster. They give you a wide range of options, and you can sort the search results by price. You can also tweak your search criteria right there on the search results page.
You can easily choose the reservation you want, and you do not have to enter in much personal information in order to secure your reservation. But, you can complete your purchase online if you would like. I like to do this because it makes it easier for me get my car and get out once I land in a new city.

rentalcars.com Prices
Compared to other rental car search companies, rentalcars.com has some of the cheapest prices around. This is because they do not add on extra charges like other companies do. Other companies will charge you if you cancel your reservation or want to make any changes. This is not the case with rentalcars.com.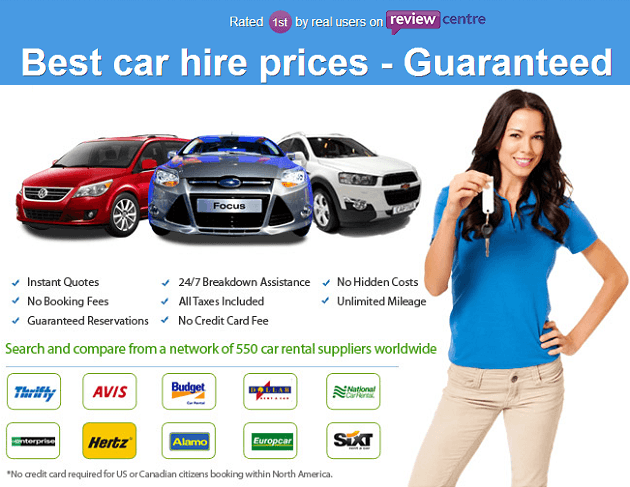 I was amazed to find prices under $10 per day for rentals in big touristy spots such as Orlando, Las Vegas, and Los Angeles. I just got a car in my home town for use on a road trip. I was happy to find that there were no hidden charges added on at any point in the process. I have come to expect hidden charges from other online car rental reservations agencies, but this was not the case with rentalcars.com.
Criticism of rentalcars.com
My experience with rentalcars.com was seamless. The only thing that kind of bothered me was that there was less of a selection of rental choices as compared to similar agencies. They more than make up for this though by providing unbeatable prices.
I took to internet forums and comments sections to see what others had to say about rentalcars.com, and for the most part, it was positive. There were a couple complaints from people who thought they could return their vehicles in different spots from where they picked it up, but their gripes do not appear to be rentalcars.com's fault.
Customer Support

I like to have the opportunity to try and solve any problems I have myself. I am just a do it yourself kind of guy. With rentalcars.com, I was happy to see that they make it easy for the customer to fix their own problems. I was able to log in easily with my reference number and email address to make changes to my reservation on my own. You can also use this feature to cancel your reservation, print a voucher, and confirm a quote.
rentalcars.com also offers a comprehensive Frequently Asked Questions sections. If you are not able to solve your problem yourself, you can also call them toll free from anywhere in the world or send them an email. These options are available seven days per week in a wide variety of languages.
For the purposes of this review, I called rentalcars.com on a Sunday to see if they really were in the office. I was greeted by a representative who actually took a genuine interest in helping me despite my answers clearly being available on the FAQ on the website. I was happy with how the customer service handled my question.
Final Thoughts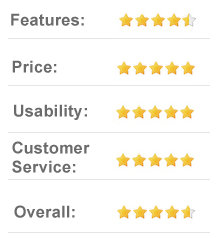 rentalcars.com is a superior option if you are looking for the lowest cost solution to your car rental needs. They offer the best prices in the industry. If you are looking for a lot of options for fancy cars, you should probably look elsewhere, since rentalcars.com is more focused on providing value for their customer's money. They also back up this value with unrivalled customer service in your native tongue. Definitely check them out.