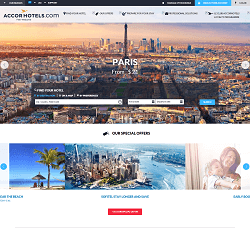 There is a broad range of booking websites you can visit to look for a good deal when you are planning a trip. The hard part is determining which website will give you the best deal. This was a challenge that used to plague me as I prepared for my many trips over the years. To solve this problem, I tested out as many different online options as I could.
The results of my research can be found within this review site. To assist you in figuring out whether AccorHotels.com will work well for your next trip, I will give you an honest review of my experience using that site.

About AccorHotels.com
AccorHotels is a French hotel group that operates in 94 countries. They are headquartered in Paris and operate, franchise, and own 3,700 hotels on five continents representing a wide variety of brands from luxurious accommodations in exotic locales to economy and budget lodgings.
AccorHotels got its start in 1967 when Paul Dubrule and Gérard Pélisson founded the SIEH hotel group and opened their first hotel outside Lille, France. Within seven years, they were launching and acquiring several other brands. Some of their popular options are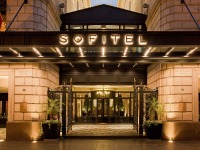 Sofitel
This is AccorHotels' luxury resort and hotel brand with more than 120 hotels in 41 countries.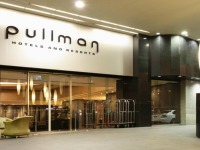 Pullman
High-end hotels designed for the organization of events and meetings as well as for business travelers.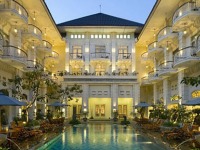 MGallery
MGallery hotels are available on five continents. They are high-end and known for their personality.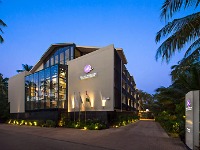 Grand Mercure
This is an upscale network of apartments and hotels seeking to combine a universal sense of hospitality with local flavor.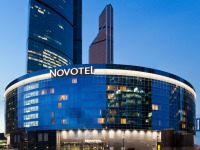 Novotel
Adapted to the requirements of travelers, this network of 400 hotels is efficient, simple, modern, well-designed, and found throughout the world.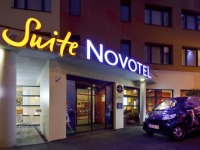 Suite Novotel
These hotels consist of 320+ square foot suites that are all equipped with films, Internet, music, and telephones that you can use for free.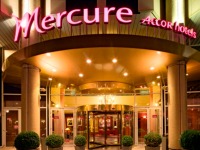 Mercure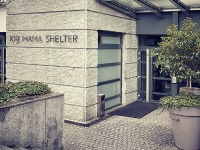 Mama Shelter
Mama Shelter aims to offer an urban refuge that is fun, beautiful, friendly, popular, and modern. They provide meeting spaces as well.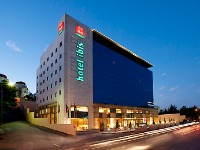 Ibis
Supplying the services of a modern hotel at an affordable price, Ibis has nearly 1,000 hotels across the planet.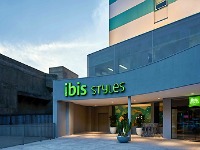 Ibis Styles
Internet access and breakfast are included in the price of these hotels.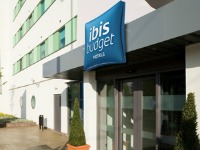 Ibis Budget
There are 430 Ibis Budget hotels that offer inexpensive accommodations.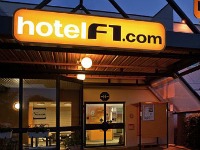 hotelF1
If you want a low-cost place to stay in France, you can choose from these 260 locations.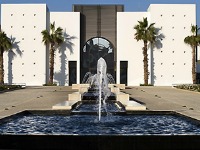 Thalassa sea & spa
Thalassa sea & spa establishments offer the experience of a completely relaxing getaway.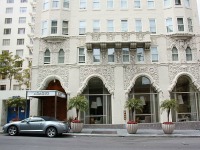 Adagio
Aparthotels Adagio units are full-equipped modern apartments designed for stays of four nights or more.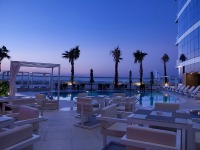 Adagio Premium
Situated in the heart of iconic cities, Adagio Premium provides luxurious and spacious upscale apartments.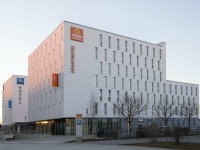 Adagio Access
On the other end of the spectrum, Adagio Access units offer a comfy long-term stay at a low price.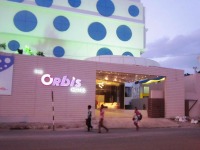 Orbis
If you want to explore Poland, you can stay at Orbis in fourteen cities and towns.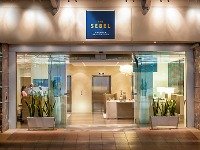 The Sebel
These hotels seek to offer you the luxury of space with premium serviced apartments.

For our United States readers, you probably do not recognize the names of any of these brands. This is because AccorHotels.com mainly offers accommodations in Europe and elsewhere with select locations in the United States, such as Chicago, New York, and Los Angeles.
Top Features of AccorHotels.com
One of the best parts about AccorHotels.com is the user experience. On the homepage, in the middle of the screen, you can enter the destination you want to visit along with your arrival and departure date. You also have the option of picking out your hotel on a map of the world or by preferences.
When you search by city, you are given a map with where different hotels are located within that city in relation to major attractions. To get more detailed information, you can click on the area of the city you want. From there, you can continue to narrow your results until you have a manageable list of hotels to choose from.
You can further filter your results by the hotel brand, comfort level, average price per night, amenities and services. You can also sort your results by recommended, price, distance, and hotel name. Once you select a hotel, you are taken to a more detailed description of your room options and pricing.
If you are a luxury or business traveler who likes to visit London, Berlin, Paris, or other major cities across Europe, you should look into AccorHotels' loyalty program, Le Club AccorHotels. Of course, you can still reap the benefits at the other locations across the globe, but it is most beneficial if you travel often to areas where they have a big presence.
You will earn points for booking stays at hotels within the AccorHotels network once you are a Le Club AccorHotels member. These bonus points can be used for a wide array of purposes. For instance, you can use the points like frequent flier miles when you fly with Emirates, Delta Air Lines, or any of the other twenty or so air carriers AccorHotels has a deal with.
Thanks to partnerships with Deutsche Bahn and Europcar, you can also redeem and collect points for rail travel and car rentals. Or, you can spend your points on extra hotel services, like room upgrades.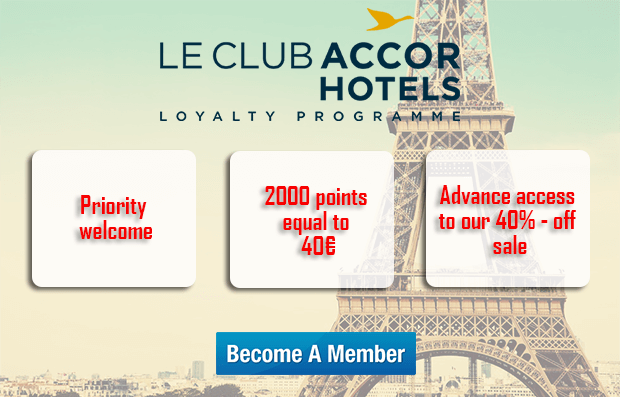 There are four membership tiers within the Le Club AccorHotels free loyalty program: Classic, Silver, Gold, and Platinum. There are also two paid membership alternatives: Ibis Business and Accor Favorite Guest Business.
To give you an idea of the other benefits of Le Club AccorHotels, with the entry level Classic plan, you get priority online check-in, advance access to private sales, and special customer service. As you go up levels, you get benefits like guaranteed room availability, access to the executive lounge, upgrades to the next room category, and more.

AccorHotels.com Prices
Anyone can easily find a hotel on AccorHotels.com that fits their budget with so many brands to pick from. Visiting the AccorHotels.com promotions page is the best way to be sure you get a good deal. Thanks to their Best Price Guarantee, you can rest assured that you are finding the best rate at AccorHotels.com.
The Best Price Guarantee works like this: they will give you the lower rate as well as a further ten percent price reduction if you book an AccorHotels hotel online on any AccorHotels Internet website and find an equivalent offer on another website for the same hotel at a lower price within 24 hours.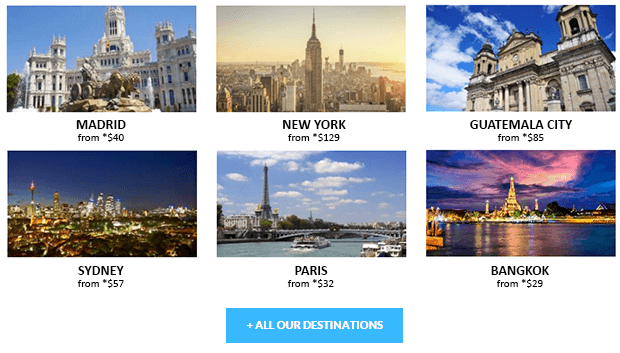 AccorHotels.com does not charge you any booking fees. The cancellation terms vary per booking, but I have never been assessed a fee for cancellations. Yet, there are no refunds for some of the reservations that are prepaid. So, you lose the entire cost of the reservation if you cancel. With others, you are allowed to cancel at least two days before your trip for an additional upfront cost.
Before finalizing your booking, always be sure to read the terms and condition on the final booking screen, so you are not surprised by anything.
Criticism of AccorHotels.com
What I liked least about the AccorHotels.com site is that there are no guest reviews of the various hotels. You can either take their word for the star ratings they give their own hotels, or you have to cross-reference information on a review site.
Another criticism is that AccorHotels.com only gives you search results for hotels that fall under their umbrella. If you want to compare prices to other hotels, you have to pull up a different website. On the bright side, you can be pretty certain that you are getting the best deal on a really nice room when you search on AccorHotels.com.

Customer Support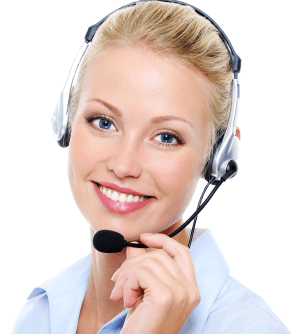 You can imagine AccorHotels.com has high-quality customer service based on the high standards they have for their complement of hotels. Guests can contact them in a variety of ways. You can begin the customer service process by searching their extensive Q and A section.
If you cannot find what you need on their website, you can call them day or night. They have a long list of phone numbers, many of them toll-free, depending on the country you are calling from. They also have a chat function.
I ended up calling early on a Sunday morning to see if anyone was actually working. I was greeted by an enthusiastic customer service rep who was able to help me cancel my reservation without there being any fees. He was incredibly knowledgeable and never even asked why I was cancelling. This may not be the case for all reservation cancellations, but I had a pleasant experience.
Final Thoughts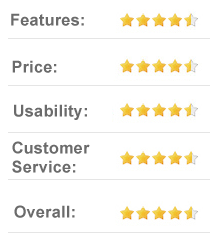 In my many years of booking stays in Europe, I have never had an issue with AccorHotels.com. I have never been disappointed with my rooms or apartments despite often picking the least expensive alternative that they have in the city I am traveling to. I even feel like I am getting good value for my money when I splurge on their luxury stays.
All of the hotels I have stayed in under the AccorHotels umbrella have been excellent. For this reason, I would recommend beginning any hotel search with AccorHotels.com to see if they have hotels available in the area to which you are traveling.