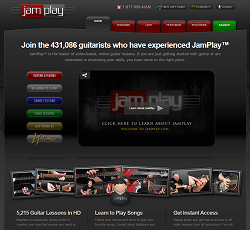 There aren't too many places where you can get access to an unlimited number of high quality guitar lessons for about $20 a month.
JamPlay.com provides that and so much more to its many members who have a love of music along with a burning passion for playing the guitar.
JamPlay.com offers outstanding features that will appeal to music enthusiasts including free tools and online resources along with the opportunity to learn from and be inspired by some of the best in the music industry.

About JamPlay.com
JamPlay.com is a top site for all the best there is to be had in guitar lessons. Music lovers will be inspired by the site's immense library of instructional videos that are lead by industry expert professionals. Both novices as well as more seasoned guitar players can benefit from and enjoy what JamPlay.com has to offer. JamPlay.com is feature rich with all the perks including community forums and blogs along with posted articles and reviews.
There are not too many sites that provide their members with free access to scale and chord libraries along with jam tracks and interactive games. Guitar players can pick up some new techniques by checking out the Lick & Riff Library while watching one of their fantastic Phase Lesson videos. Members can even track their own progress while going through lessons using the custom reports feature.
Great Features of JamPlay.com
Cool features on JamPlay.com include the free guitar lessons along with the provided live, weekly workshops and open discussions that are posted each day. Members can network with others within the online community forums. Categories on the JamPlayTalk.com forum include an introduction area along with a general chat section, classifieds, and postings for lesson help along with technical discussions.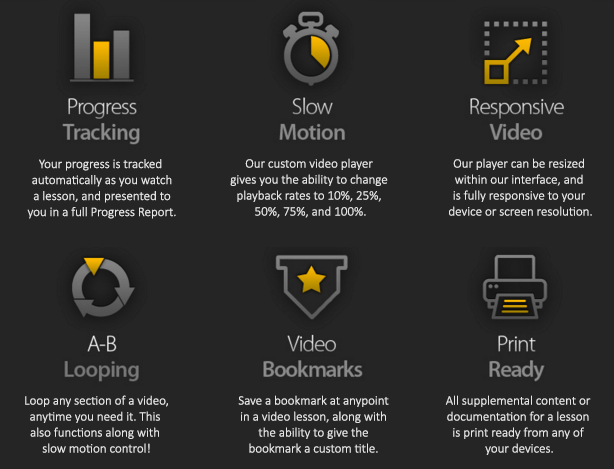 The JamPlay.com podcasts includes interviews with top industry musicians along with lessons covering guitar basics and tips for learning the blues, acoustic, and rock style guitars. Check out the practice tips section and get answers on the common questions page. The Guitar Toolbox provides a free metronome, chord finder and guitar tuner.
JamPlay.com also regularly posts music articles and publications with an educational focus. Categories and topic sections include bios, general focus, genres, guides, historical pieces, interviews, and reviews. A guitar scale library plus jam tracks, games, and licks along with reports are extra perks available on the features section of JamPlay.com.

Top Tools for Guitar and Bass
Members can take advantage of the many free tools for guitar and bass on JamPlay.com. Guitar chords cover standard tuning and alternative tunings and include a wide variety of voicings. You can use the guitar chord finder to search for the name of chords being played by simply entering the musical notes. The guitar tuner can be matched to electric and acoustic guitars to help you align your notes correctly.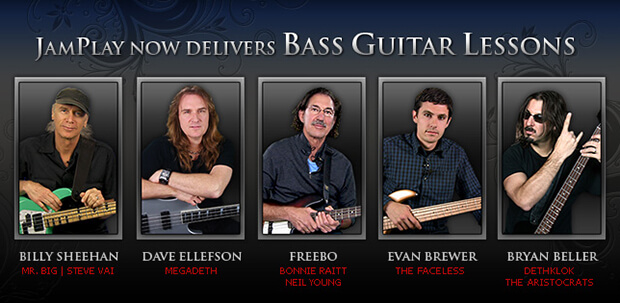 The free online metronome will have you getting the beat just right in no time at all. Check out the Guitar Help page that posts articles and videos on a wide range of topics such as how to tune down and find the right key. The Guitar Lessons Directory has you covered by posting a detailed listing of stores around the globe so you can find an instructor in your area.
JamPlay.com Custom Progress Reports
There is no better way to track and monitor your progress as you go through your guitar lessons than to use the JamPlay.com Custom Progress Reports. The tool lets you gauge what level you are at with the slide ruler that you can update as you go from one lesson on to the next level.

The Progressive Bookmarking tools lets you periodically highlight those sections you are currently studying for easy access at a later time. You can also make personal notes and then save them while working on your lessons, which is a great feature that provides a reference point when you return to your studies.
JamPlay.com Membership
JamPlay.com offers full access to all the great features on their site with a membership that only costs $19.95 per month. The site does not charge any other fees once you sign up and subscribe to JamPlay.com. Membership includes watching unlimited lessons and enjoying each and every feature available on their website.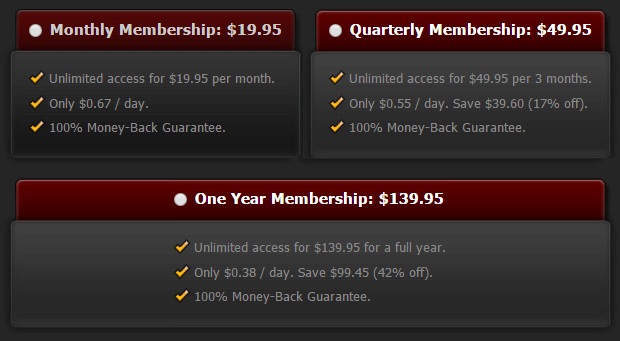 Customers that may want to upgrade to a quarterly or annual plan get the same benefits but do not have to worry about remembering to pay their monthly membership fee. As an added perk, JamPlay.com provides customers with a 100% money back guarantee if they are not happy with their membership as long as they request cancellation within 7 days of signing up and registering.
Customer Support
JamPlay.com wants their customers to be happy so they are there to provide support and answer any questions. The site has a Frequently Asked Questions (FAQ) page that covers some of the most commonly asked questions. Topics include inquiries about lessons, instructors, and compatibility for mobile devices.
If a customer cannot find the answer to their question or wants additional assistance to resolve a problem or issue, they can contact JamPlay.com directly. Options include calling them directly using their provided toll free phone number. JamPlay.com also lets customers use their Twitter account to Tweet their question about any problems they may be having.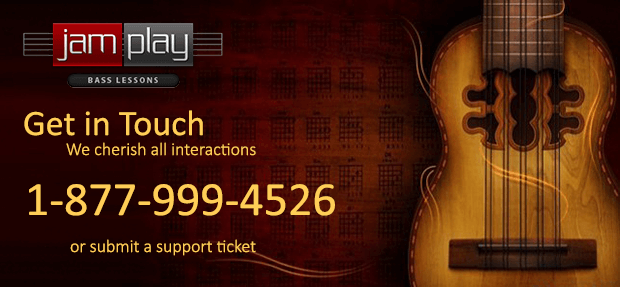 JamPlay maintains a separate knowledge base and solutions page to provide their customers with another way to help resolve their problems. The solutions link will navigate to a separate page where customers can submit a ticket to JamPlay.com's support team. The online form gives you plenty of room to enter in all the details about what you need assistance with.

Connect with JamPlay.com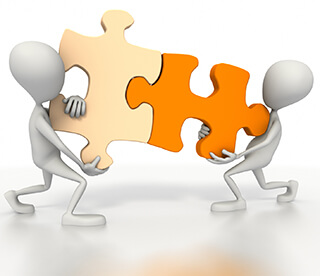 JamPlay.com regularly promotes their company and what it has to offer on popular social networking sites including Facebook, Twitter, and Google+. Visit their Facebook page and check out their 30-minute practice template. Keep tuned in and on the lookout for upcoming events and video contests.
Their Twitter page posts updates about upcoming live webinars such as the Guitar Practice Live Strategy Session along with helpful tips for beginners wanting to learn more about finger picking. Giveaways with awesome prizes are included in the short Tweets on Twitter so keep a watchful eye and you may get lucky.
Weekly practice sessions are regularly posted on JamPlay.com's Google+ page. You can share the site links with friends and family members that are passionate about music or want to learn some new techniques for playing the guitar.
JamPlay.com Supported Devices
JamPlay.com is compatible with multiple types of devices so you can access, view, and enjoy all their provided content regardless of your location whether you are mobile and on the road or at home sitting in a cozy chair. JamPlay.com currently supports the following devices:
Apple iPad
Apple iPhone
Android tablets
Android phones
Google Chromecast
Apple TV
Amazon Fire TV
Amazon Kindle Fire
Xbox One
Xbox 360
PlayStation 3
PlayStation 4
Apple iPod Touch
Nintendo Wii/Wii U
PC/Mac
Internet-Ready TVs

JamPlay.com Mobile Apps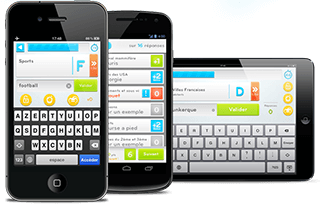 JamPlay.com offers mobile apps that are available for download on Android systems along with Apple's iPhone and iPad plus the Apple Watch. There is also a mobile app for the Amazon Kindle. The mobile apps for the iPhone and Apple Watch provide access to the JamPlay.com's chord library, pre-made practice sessions, and custom progressions.
More exclusive offerings on the iPhone app include entertainment videos, exercise library videos, the metronome, jam tracks, and the scale library. You can use any of the videos to practice your skills while building and enhancing coordination and to improve overall speed when playing your guitar. All the apps are great tools regardless of whether you are a beginner or more advanced guitar player seeking to hone your musical skills.
Criticism of JamPlay.com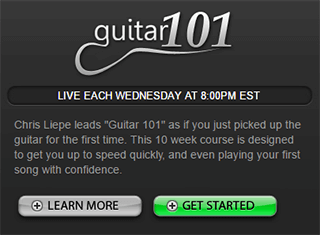 JamPlay.com is a fantastic website for those that have a passion for music and a love of guitars. The only small criticism relates to the graphics used which makes it a little difficult to read the content. The dark black background in conjunction with the soft off white text is like trying to read a magazine in the dark with a flashlight.
I do agree that the graphics and overall design meshes well with the focus of the site and what it has to offer. So, perhaps the color scheme is appropriate for its intended audience.
Final Thoughts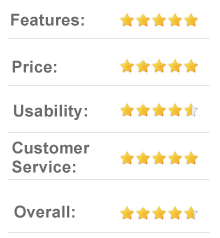 JamPlay.com gets top votes for providing its members with a full plate of innovative tools and resources. The extensive online libraries are chock full of fantastic videos plus you get access to a free metronome and scale chords. The forums, blog, and podcasts add a whole other dimension by engaging site users and getting them involved. Posted articles and interviews of music industry professionals provide creative inspiration.
The content on JamPlay.com's site is compatible with multiple devices and operating systems, which is a feature that will appeal to many potential new members that want to be able to access the offerings while they are mobile and on the road. JamPlay's Facebook, Twitter, and Google+ pages further engage members by keeping them connected and in the loop.