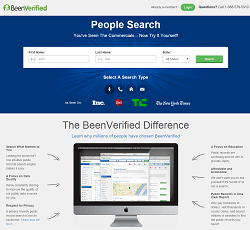 The world thrives on information. Until recently, though, it has been difficult for individuals to to access information about others. Companies have had easy access to much of this information for decades.
Finally, more background services are starting to realize that people need this information to make smart choices about who they trust and let into their lives.

About BeenVerified.com
BeenVerified was founded in 2007 by Ross Cohen and Josh Levy. By 2009, they started advertising their business nationally. That same year, they introduced an iPhone app. The company has also released a sex offender tracker and a reverse number look up service called Number Guru.
All of the information used by BeenVerified comes from public records. It's sex offender app also uses geolocation and augmented reality.
BeenVerified cautions members to use information legally. This is a good service for vetting a romantic partner or learning about a roommate before signing a lease. The company tries to prevent people from using its services to stalk or annoy others.
Top Features of BeenVerified
The best thing about BeenVerified is that it puts all accessible public records information in one report. That makes it easy for you to understand everything included in the report. Some companies generate reports that, quite frankly, are hard for the average person to read.
Information included in BeenVerified reports can vary depending on what public records are available. Some of the information you can expect to find on a report include:
Criminal court records
Information from social media accounts
Address history
Phone numbers
Contact information
Relatives and known associates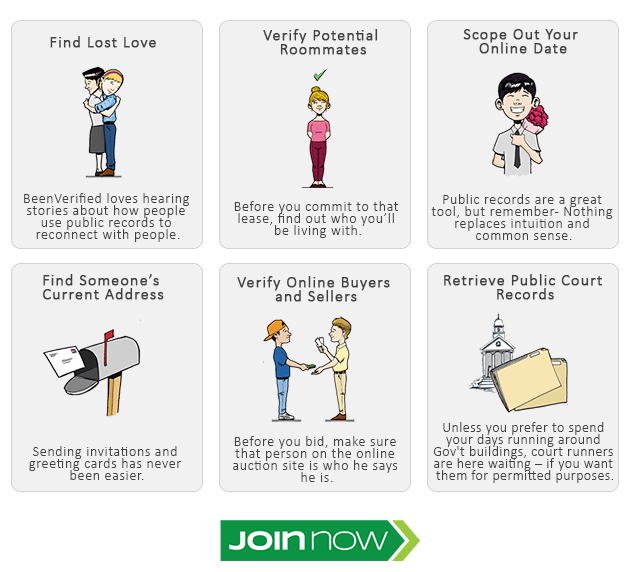 All of this information is available to the public via public records and the Internet. Customers could do the research on their own, but it could take hours of work. Accumulating all of the information included in a BeenVerified report would mean talking to several county courts as well as scouring the Internet for social media profiles.
Considering how much time and effort it would take an individual to compile this information, it makes sense to pay BeenVerified a small amount. You'll get more accurate information at a low price.
BeenVerified has mobile apps for iOS, Android, and Apple Watch. This feature will help you get the information you need even when you're away from your computer. The apps are free to download, but you may need a membership to take advantage of every feature.
BeenVerified.com Prices
BeenVerified has three membership package. If you only need to use BeenVerified for a few weeks, consider signing up for a one month plan. The one month plan for moderate users includes unlimited reports for a little under $23.

If you plan to use the company's services for at least three months, you can save money by signing up for the Recommended package. This package includes three months of unlimited reports. Since it costs less than $15 per month, you get a great deal no matter how many reports you access.
Power Users can sign up for six months of unlimited reports for less than $10 per month. This is a great option for business owners who want to get information on potential employees and business partners. It's also a great option for dating adults who are looking for potential mates. If you plan to use the service for at least six months, you will save yourself quite a bit of money by signing up for the Power Users package instead of paying a separate bill each month.

No matter which membership package you choose, BeenVerified will automatically renew it at the end of the term. That's convenient for people who plan to use the service for months or years. If you decide that you don't need a BeenVerified account, then you will need to cancel before the company charges to renew your plan.
Of course, some people don't want to sign up for memberships. They just want one or two identity reports. BeenVerified lets you purchase single background reports for just under $30. By choosing this option, you do not have to worry about automatic renewals. If you decide to use the service more than a few times, though, you will likely end up spending more money than if you had purchased a membership.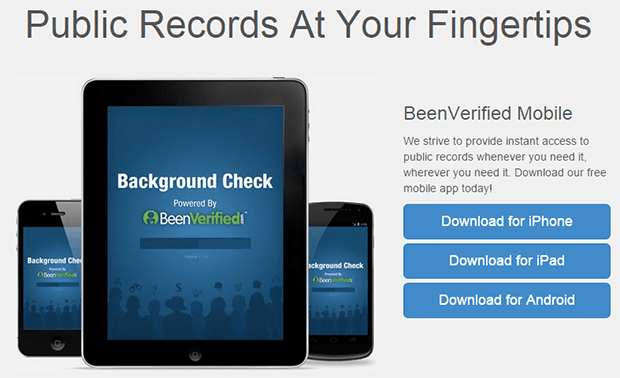 Criticism of BeenVerified.com
BeenVerified is a great resource if you want to learn some information about the people in your life. The company does not, however, provide the services that you need when vetting employees, bank loans, and tenants. In fact, you could unintentionally break the law by using BeenVerified for these and related purposes.
There are other companies that specialize in performing background checks for lenders, employers, rental companies, and banks. If you need these services, you should find a company that can do them while protecting your legal interests.
Critics of BeenVerified also complain that the company uses an opt-out process that lets individuals remove their information from the site. This essentially makes it possible for people to hide their information from anyone researching them.

Customer Support From BeenVerified.com
BeenVerified makes it easy for customers to ask questions and get the services they need. If you need to contact BeenVerified, you can get quick answers via email or a toll free number. You can also reach out to the company via its Facebook, Linkedin, and Twitter accounts.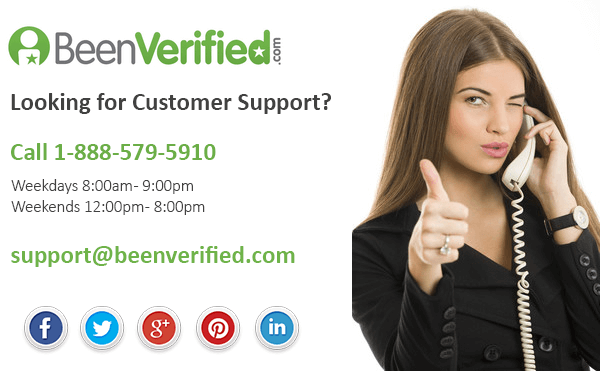 Perhaps the most valuable support that you can get from BeenVerified comes from the websites FAQ. The FAQ offers comprehensive answers to questions about billing, memberships, and services. If you have a question, type it into the query bar. The website will find a section of the FAQ that addresses your question. Taking this approach will help you find answers faster than searching through the FAQ manually.
FAQs About BeenVerified
Pros of Using BeenVerified
BeenVerified offers detailed information from public records
Strong customer services
Accepts all major credit cards
Accepts PayPal
Cons of Using BeenVerified
BeenVerified cannot promise that its reports contain all the information you need
Not suitable for employers, banks, or rental agencies
Does not have Better Business Bureau accreditation
Automatic renewal will annoy some members
Conclusion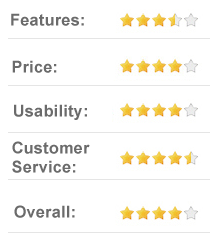 In a world where people are just as likely to meet each other online as they are in real life, it makes sense to use a background checking service. It could help you avoid people who will bring negative things to your life.
There are, of course, a few concerns about BeenVerified. Some people don't like the auto renewal policy. Others don't like that people can have their information removed from the service. These are valid complaints, but they are hardly bad enough to avoid BeenVerified. A closer look at the industry shows that plenty of companies use similar practices. As long as you pay attention to your billing cycle and understand that the service has limitations, you shouldn't have any problems with BeenVerified.
There are dozens of companies that perform background checks for consumers. When it comes to accuracy, customer services, and price, though, BeenVerified is clearly one of the industry's top companies. You should always spend some time learning about your alternatives. Realistically, though, you're not going to find an option that is clearly better than BeenVerified. It's one of those background checking services that you keep coming back to because it works so well.