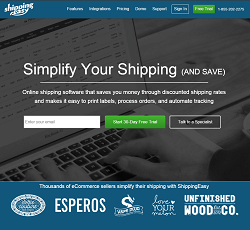 As an online storefront's customer base begins to grow, it can become difficult to keep up with manually processing and shipping orders. Automated shipping software helps vendors to deal with every online order quickly, efficiently and accurately.
ShippingEasy.com is committed to helping online shop owners to save both time and money by using automated shipping software. The application ensures that customers receive the correct delivery on time, every time.

About ShippingEasy.com
ShippingEasy.com is a cloud based shipping solution that caters to clients all over the world. The company was initially based out of Sydney, Australia, but the headquarters have since been relocated to Austin, Texas. Customers that sign up for an account with ShippingEasy.com can find some of the lowest USPS postage rates available or ship via FedEx or UPS using negotiated rates. ShippingEasy.com helps online shop owners around the world to save time and money on shipping.
Customers that own an online store and sell goods across major marketplaces such as eBay or Amazon can benefit from the services offered by ShippingEasy.com. The company aims to take the hassle and expense out of shipping to numerous customers. ShippingEasy.com is partnered with dozens of major marketplace, allowing members to connect with customers directly through multiple channels. The ShippingEasy app automatically downloads all order details into a single, convenient screen. This makes it easy to sort and categorize orders while also helping to eliminate accidental shipping errors that could potentially drive away a loyal customer.
ShippingEasy.com guests are able to choose between several different account plans that each offers a different level of freedom and support. Shop owners that are unsure of which plan would best suit their customer's needs can contact a specialist for assistance. Account holders with a growing business can easily scale up to a more comprehensive plan as they begin to accumulate more orders. The plans offered by ShippingEasy.com include:
The Best Features of ShippingEasy.com
Guests are able to try out the ShippingEasy app through a free live demo by arranging to speak with a shipping specialist. In order to request a free demo, all a guest needs to provide is his or her name, email, phone number and monthly shipment volume. Prospective members are also able try out each individual plan offered by the website risk free by taking advantage of a brief free trial period.
The Starter Plan, which is the most basic package offered by the company, is completely free for all customers to use. Starter members can save up to $25 each month with no out of pocket costs. This plan is ideal for individuals that own a small startup store that nets less than 50 orders each month. As their storefront gains popularity and customers, they can scale up to a more comprehensive ShippingEasy.com plan. New online shop owners don't have to start paying for a membership until their business begins to grow in size and profitability.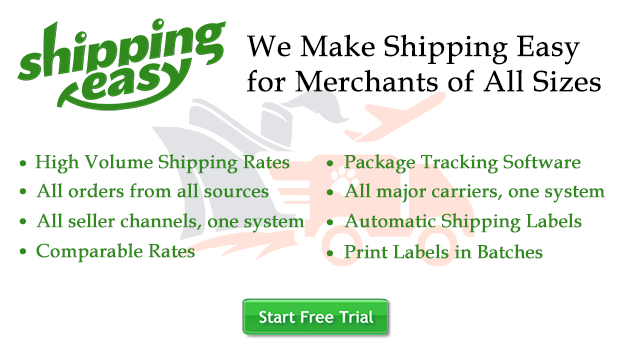 ShippingEasy.com members are able to enjoy discounts of up to 46% on shipping costs by taking advantage of some of the lowest USPS rates available. Clients that wish to ship through UPS or FedEx are able to print free shipping labels quickly and easily using negotiated rates to save money on deliveries. The ShippingEasy application provides members with a convenient and simple price comparison tool that allows them to easily compare hundreds of shipping options and choose the best deal. Prices displayed by the application conveniently include all surcharges.
The ShippingEasy.com application offers multiple automation features that help users to save time as well as money when processing and delivering customer orders. The company's software integrates directly with most major online shopping carts, platforms and marketplaces, allowing customers to view all order details on a single screen. Members can use the application's streamlined interface to easily filter, sort, combine or split shipments in one convenient location.

ShippingEasy.com aims to help online shop owners to connect automatically with customers in order to prevent mix-ups or miscommunications and to maintain positive customer relations. Real time tracking information and order status updates are immediately relayed to customers. A store's customers will also receive branded shipment confirmations that include the store logo along with any promotions that the vendor would like to include. Automatic communication and real time updates mean that customers will have fewer questions and concerns to voice, leaving shop owners with more time to spend growing their business.
ShippingEasy.com simplifies shipping label printing by automating the process. Members are able to map specific automation rules for label printing based on the type of shipment requested, order weight, package size or other attributes. A carrier is automatically assigned to each order based on the mapping rules that an account holder has set. This eliminates the need to manually assign each order to a carrier, saving vendors valuable time. Labels can be printed one at a time or in large batches with no size limits.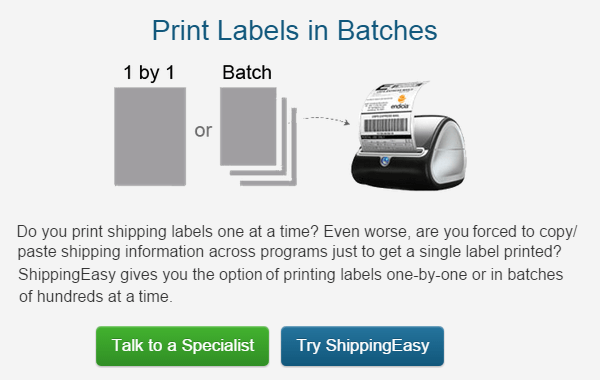 Online shop owners that ship products using the help of ShippingEasy.com are able to provide their customers with a quick and convenient means to return an order if necessary. PDF return labels are automatically emailed to the shop owner's customers each time that they place an order. This easy, 1-click return option ensures that an online storeowner's customers have an enjoyable and risk-free shopping experience.
Account holders that wish to ship to international customers can take advantage of the ShippingEasy Global Automation tool. This feature automatically and accurately fills out customs forms while adding international order details to the necessary paperwork in real time. The Global Automation tool also offers a convenient, built-in Harmonized Code search and recommendation tool.
Criticism of ShippingEasy.com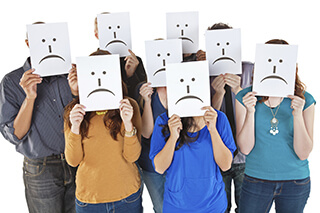 ShippingEasy.com places fairly strict limits on the number of channels that each account holder is able to sell through. The free Starter Plan provides integrated shipping solutions for only 1 marketplace, while the other plans allow for just 3 to 5 channels. The only plan that allows members to receive orders through an unlimited number of channels is the Premium Plan, which is the company's most expensive account option. These caps limit the customer base that many ShippingEasy.com members are able to reach.

ShippingEasy.com Customer Support
Members can contact the ShippingEasy.com customer support department by phone on Monday through Friday from 8.30a.m. until 5.30p.m. CST by calling 1-855-202-2275. A representative can also be reached by email at support@shippingeasy.com or via live chat on Mondays through Thursdays, 8.00a.m. until 7.00p.m. CST or on Fridays from 8.00a.m. until 6.30p.m. CST. The customer support department offers extended hours during nights and weekends in the event of an emergency.

Pros of ShippingEasy.com
Save up to 47% on shipping costs
Multi-carrier shipping
Scalable membership plans
Free demos and trial periods
Free Starter Plan
Automated order and shipment processing
Automated label printing
Easy return labels
Global Automation Tool
Cons of ShippingEasy.com
Strict limits on how many channels a member can receive orders through
Why Should I Use ShippingEasy.com?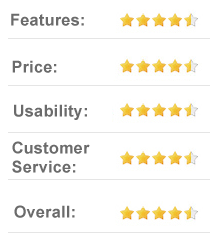 ShippingEasy.com helps online merchants to streamline the delivery process while saving money. Automated order syncing, shipment processing and label printing capabilities help members to save both time and money on every order. Shop owners can use ShippingEasy.com to expand their customer base and easily ship goods to individuals across the globe.
ShippingEasy.com is ideal for small startup businesses that wish to sell a product online. The Starter Pack, while only allowing up to 50 shipments each month, is completely free of charge. Starter members can take advantage of discounted shipping rates without having to worry about spending any of their initial investment on a subscription. New online shop owners don't have to start paying for a ShippingEasy.com account until their business begins to grow and bring in more revenue.
ShippingEasy.com helps both small and large online storefronts to provide superior shipping services to their customers. By signing up for an account with ShippingEasy.com, online shop owners can save both time and money while still giving each buyer a positive shopping experience.