BigRock Review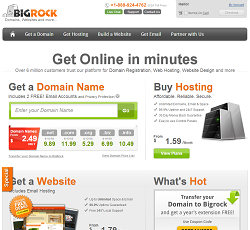 Have you ever built a website before? If not, then the first thing to know is that you'll need a domain name and hosting service provider.
The domain name refers to the address on the Internet that identifies your spot. Hosting just refers to what that address contains. For instance, in real life, your address might be 800 South Avenue. And located at that address might be a home with your computer, your desk and your bed.
Likewise, your address on the Internet might be BigRock.com. And located that address might be a website with multiple pages that advertise hosting services.
Introducing BigRock
BigRock is a well-respected hosting service provider that has been in the industry for over four years. It caters to everybody, from individuals to small businesses and more. Furthermore, it has reached a whopping business value of $300 million, and it employs over 500 people across the globe. The simple fact is that this company is no joke!
One thing to keep in mind is that BigRock is just one branch of Directi, a much larger conglomerate that has been producing Web technologies (DNS management tools, billing platforms, content management systems) for over ten years. The result is a company with a strong backbone — one that knows the ins and outs of this industry!

Domain Services
The first thing we want to look at is BigRock's domain registration services. As we mentioned earlier, you need an address if you want to set up a website. BigRock allows you to select from many address types, including .com, .net, .biz, .org, .info, .asia, .TV and more. Furthermore, each domain automatically comes with a slew of added benefits:
You get two free email accounts.
You get included privacy protection.
You get the right to forward your domain.
You get the power to lock your domain.
And you get dedicated domain support.

You can also register a bulk quantity of domains for huge discounts. We only recommend using this service if you are a seasoned Web developer ready to take on the daunting task of building 20 to 100 sites within a short span of time.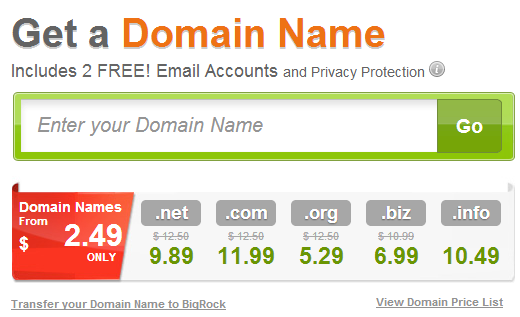 Hosting Services
Once you sign up for a domain, you then need to get hosting. Without hosting, you won't have anywhere to put your website. It would be like owning an empty plot of land.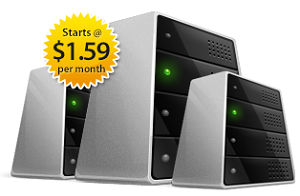 Now, BigRock offers several types of hosting: shared hosting, WordPress hosting, CMS hosting and ecommerce hosting. We want to quickly point out that all four are the exact same. There are in fact only four types of hosting packages available:
Shared Linux Hosting
Shared Windows Hosting
Reseller Linux Hosting
Reseller Windows Hosting

This is not some sort of shady business tactic. BigRock is just trying to make its choices make more sense to beginners. For instance, many beginners hear about WordPress and so instinctively look for WordPress hosting. However, WordPress hosting is actually shared hosting — a type of hosting where your website shares space on a server alongside other websites.
This means that all of the server's resources are divided among many websites. Unless you expect your site to get millions of hits per day, dealing with a shared server should not be a problem. Your visitors will still be able to quickly access your website.
Regardless, let's look at them in more detail!

Shared Hosting
It is usually better to go with Linux, because it lets you use popular Web development languages like PHP, Perl, Python and CGI scripting. Regardless, both types (Linux and Windows) come in four flavors: Essential/Starter, Premium/Advanced, Business and Pro. The Essential/Starter plans are best for beginners. They provide the following:
10GB of storage space
Unlimited network bandwidth
Support for a single domain name
Support for 200 email addresses

The next plan, the Premium/Advanced plan, is exactly the same, except that 10GB of storage space becomes unlimited. To be able to host unlimited domains (which is like having multiple homes, but without having to build a new house every time), you have to go up to the Business plan. The Linux Business Plan supports 3 domains, while the Windows one supports 5. And the Pro plan supports an unlimited number of domains.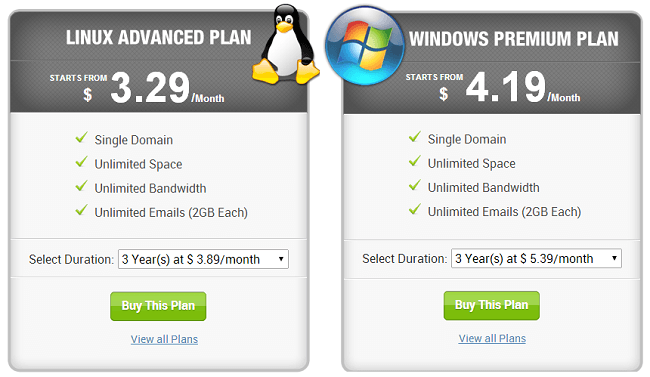 Reseller Hosting
Reseller hosting is a different form of hosting designed for people who want to become Web hosting providers themselves. You get larger chunks of everything (more space, more bandwidth and more options). You also get access to a hardcore dashboard panel that lets you divide these resources into small hosting packages that you can then resell to your customers.
This type of hosting includes a slew of added benefits not found in shared hosting packages:
An unlimited # of add-on domains
An unlimited # of sub-domains
Limited parked domains
An unlimited # of FTP accounts
Optional private SSL security
Optional dedicated IP
Unlimited SMTP/POP3/IMAP email accounts

The key thing again to realize is that this hosting solution is only applicable for resellers!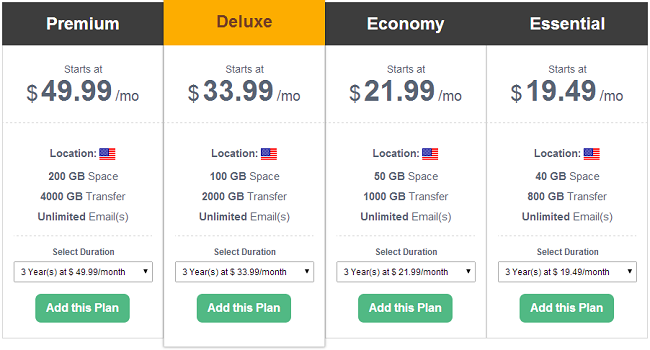 Added Features
BigRock also offers a few additional features like website builders and SSL security. These are optional features, but we definitely recommend taking advantage of them.
Website Builders
The website builder is its own set of Web hosting plans that come with the addition of Web design tools that are otherwise not included in the traditional shared/reseller hosting plans.
You get access to 175 pre-designed templates and 85,000 images. Furthermore, you can just drag and drop different pieces of content (image galleries, checkout buttons, Google Maps, etc.) into place.
You get access to useful search engine optimization tools for quickly setting up banners, sitemaps and meta tags. These are important for getting your site to rank well in the Google search engine.
You get the option to integrate your website with social networking accounts on Facebook, Twitter, Instagram and more. These also play a role toward traffic generation.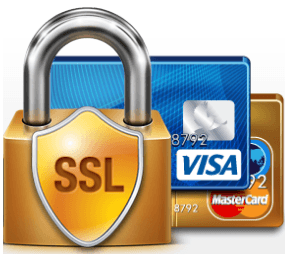 SSL Security
BigRock also offers highly encrypted SSL certificates for setting up compliant shopping carts on your website. This is a must-have feature if you plan to sell products directly to consumers.
It ensures that your customers' vital personal and financial information remains 100% confidential at all times.

Great Customer Service
Not surprisingly, BigRock offers great customer service. For one, you get access to a 24/7 phone line. If you don't feel comfortable talking on the phone, instead you can access a chat box directly from the company's website. Additional support options include creating a ticket and/or using BigRock's huge KnowledgeBase to find an answer on your own.
Frequently Asked Questions

Does BigRock accept refunds and/or cancellations?

You can certainly attempt to get a refund through BigRock's support interface, but you must have a valid reason that you can explain articulately.

What forms of payment does BigRock accept?

This company accepts various forms of payment, including debit cards, credit cards and PayPal, the latter of which is a really popular and relatively new form of payment.
Conclusion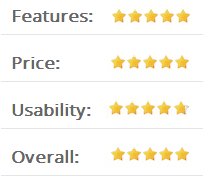 Overall, we find BigRock to be a terrific Web hosting company, especially for beginners to the whole Web hosting game. It hosts a very easy-to-navigate website, and it offers simple but effective hosting solutions ideal for anybody who is either trying to build his or her first website or resell Web hosting solutions to others.
After having thoroughly tried out and reviewed BigRock, we feel confident giving it an A+ recommendation and urging you to consider using it as your domain and Web hosting provider!