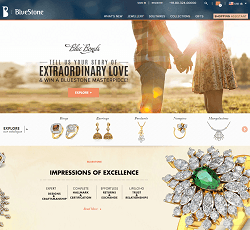 Jewelry has always been a business whose retailers could maintain very high profit margins on their goods. It is one of the few industries – luxury cars would be another – where customers expect to pay more, and where low prices, historically, were actually looked on as a sign of possible low quality, rather than as a bargain. BlueStone.com is one of the emerging online jewelry retailers who are turning that conventional wisdom on its head.
With the advent of online retailing, traditional jewelry stores have had to accept that competition would be driving down costs, and also improving service quality. BlueStone is an India-based firm that achieves both, and our survey of the company has persuaded us that jewelry customers can shop safely and securely for bargain-prices quality jewelry, and enjoy a wide selection of choices as they do so.

As we mentioned, the company is based in the emerging nation of India. Though much of that country is still rising toward global economic norms, it already sports a class of quite affluent consumers, and this company caters to these high-end consumers as much as to everyday purchasers. The website's mission statement asserts the opinion of the firm's management that jewelry represents more than just accessories. The firm regards gems and jewelry as an extension of their customers' personalities. They believe that the right piece of jewelry can define a person's mood for the day, and add an aura that compliments a person's presence.
The firm seeks to assemble and offer timeless jewelry that is "meticulously crafted with the right blend of age-old mystique and elegant modern touches, to provide a comprehensive collection that's affordable while at the same time of high quality." We believe they've succeeded in doing just that.
The firm does not simply source jewelry from other makers, but maintains its own design team to produce its distinctive, stylish products. This award-winning team of polished professionals is detail-oriented, committed to quality and enduring style, and endlessly creative. The firm insists that all its craftsmanship be impeccable. Best of all, they can follow a made-to-order production model, through which each piece undergoes several quality checks before reaching your door.
BlueStone wants its customers to know that it follows a rigorous code of social, environmental and business ethics. Because many diamonds are sourced from war-torn regions of Africa, the firm ensures that none of the revenue from its diamond sales will go toward to continuation of such conflicts. As a result, the company makes sure that all of its diamonds are from conflict-free zones, and obtained through legitimate sources, as certified by the Kimberley Process Certification Scheme.

Featured Products
Our survey of the company's wares revealed jewelry of every material and type, but they certainly do feature platinum, gold and silver as well as pearls and precious gemstones. These materials can be fashioned into rings (with special sections for engagement and wedding rings), necklaces, earrings, and even nose rings (and of course nose studs). The firm also produces couple bands, and an Indian specialty known as Navaratna, meaning nine-gems, a culturally significant creation incorporating nine different gems in a gorgeous necklace. In our view, that alone is worth a visit to their site.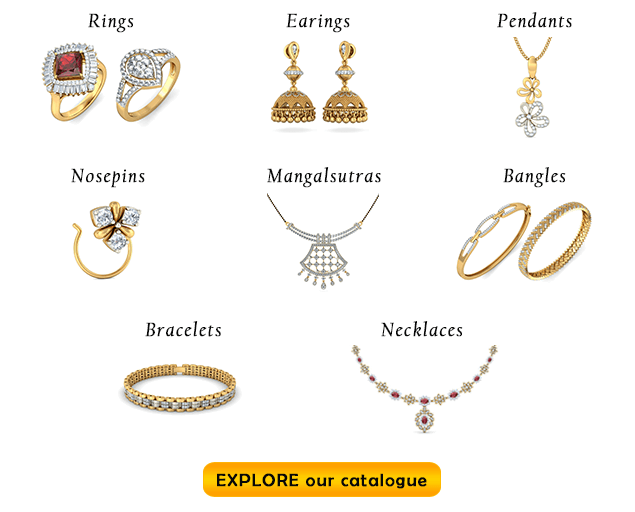 Prices
We found the prices to be quite reasonable by U.S. standards, even though the company does target higher-end consumers. The gold rings we examined fell in the US$400 to $1,000 range, with almost all of their price differential determined by weight and not by the degree of labor required to realize the exquisite designs that were shown. Overall, our survey persuaded us that a high degree of craftsmanship could be had for very little expense, with the bulk of the cost arising from the cost of the precious materials being used.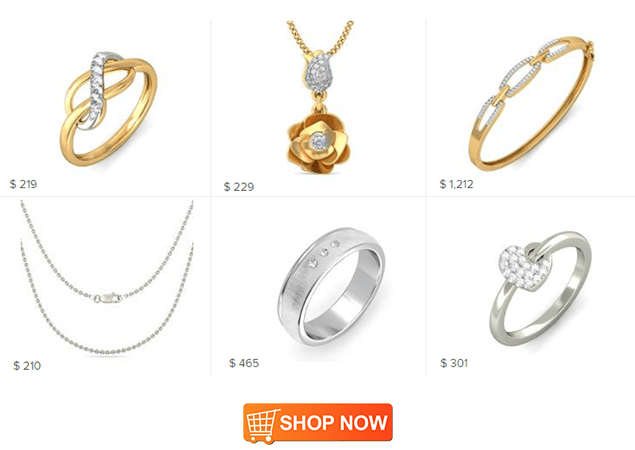 Customer Service
The most important service that the firm offers is its ability to produce made-to-order jewelry. There are a number of ways in which the company supports this. Customers can select a products gold color and gold purity before placing an order, and in purchasing diamond jewelry, you can choose the diamond color and clarity to suit your own desires before ordering. If you are interested in solitaires, the firm has an entire solitaire page that enables you to build your own solitaire jewelry from scratch.
Another service the company provides concerns its customers' health. Quite a bit of jewelry worldwide contains nickel, which can have deleterious health effects, in particular for people with skin allergies. This firm ensures that all of its jewelry is nickel-free.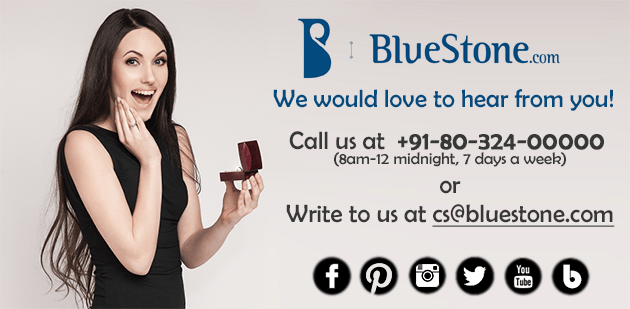 The firm crafts each order individually, and as a result, there can be minor differences in weight. The service provided in this case is that the company will refund any extra payment made by you based on the difference between the weight listed in the order, and the actual weight of the product.
The company's website breaks its pricing down by the cost of precious materials, labor charges, and VAT, where such taxes apply. Each product is also open to scrutiny, with viewers able to look at the complete product details, including individual weights and sizes.
India, of course, specializes not only in jewelry (in time-honored fashion), but also in computer software, and the company benefits from this in that its search engine is very well-designed, allowing you to peruse the firm's wares easily and efficiently. Once you have made a selection, the ordering process is straight-forward and intuitive.

Once you place your order, you will be able to follow the order status online, from manufacturing, to packaging, to dispatch, and on to delivery. The firm also offers a 30-day, no-questions-asked money back guarantee within India. Recognizing that jewelry purchases are intensely personal, they understand that in some cases, the delivered item simply will not strike a responsive chord with the customer, and as a result, and without asking questions, they will take the item back and return the payment. The company regrets that it cannot extend this policy to purchases from outside India.
Complaints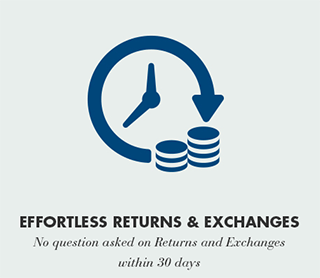 We looked into what the chatter was about this company, both inside and outside India, and found that for the most part, the comments left by former (or ongoing) customers were favorable. While there was some griping about slow delivery times, there was precious little complaining about product quality, and most customers indicated that the gemstone or precious metal jewelry they received was just what they were expecting to receive. Actually, we were surprised by the small number of complaints, given that jewelry customers spend a good deal on their purchases, and expect to receive exactly what they were hoping for. Apparently, that's usually what happens with BlueStone.
Final Thoughts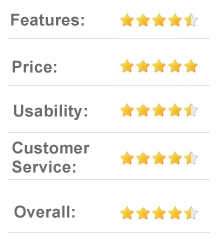 There is a great deal of labor that goes into producing the beautiful rings, pendants, necklaces, earrings, and yes, nose studs, that ornament our bodies and our world. Why not enjoy the lower cost of that labor that exists in India, and at the same time contribute to the lifting of a great nation, and the world's largest democracy? It's a win-win, and will permit you to enjoy a higher quality and quantity of jewelry than would be possible otherwise.
Our examination of BlueStone.com has shown to us that this is a company that values its customers, both Indian and non-Indian, and provides them with high quality service and high quality jewelry of lasting value. And what a conversation-piece you will have when you are able to explain that your necklace or ring was fashioned by inheritors of a jewelry-making culture that extends back into the gentle mists of time!