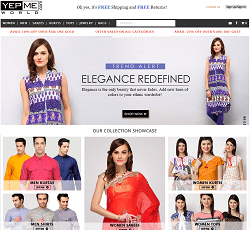 As large-scale online retail companies emerge globally, one major player that has established itself as a reliable provider of good quality and very affordable apparel is YepMe.com, an India-based online operation. The company got its start in 2011, so it has been around for just four years. But of course those are like dog years when you are an Internet retailer, and the firm has managed to truly flourish in that short period of time.
In the past four years, the firm has managed to extend its services to over 1,000 cities worldwide, and already ships 500,000 items of apparel to its worldwide customer base each month. The firm's founders have announced that it is their mission to "democratize" fashion in India. We like that idea, and considering that India is the world's largest democracy, they are off to a good start.

The company is based in Gurgaon, India, and its sourcing and marketing are targeted toward style-conscious men and women in their 20s. They naturally focus on the youthful Indian market, benefiting from that country's rapid emergence into the modern economy. But there is no reason why non-Indians cannot benefit from their offerings as well. Because youthful Indians themselves are quite style-conscious, non-Indians can benefit from their tasteful choices, and can score quite good deals as well, by becoming customers of the firm.
Our examination of YepMe has revealed that they were rated as one of the five top start-ups by Forbes Magazine, which knows a thing or two about successful businesses. They also have a fan base of over five million followers on Facebook. This extraordinary achievement ranks the firm as having one of the highest social engagements on Facebook. The company has also been ranked as one of the top 20 fashion brands in the world, awarded We-only Brand of the Year in 2014 by an India-based online retailing magazine.
The firm does not just source from other clothing makers, but maintains its own in-house design team who, the website tells us, are "hand-picked from top design institutes." Our tour through the site's stylish offerings suggests that this is indeed so. They certainly devote a good deal of work to real-time research and analysis of current fashion trends, and they offer a special category of Fresh Fashion merchandise that is showcased daily.

Featured Products
YepMe offers a full line of clothing for both men and women, shoes and accessories included. We decided to investigate the world of men's shoes to as our area of focus in evaluating the site's offerings. The first shoes that caught our eye were a pair of ox-blood loafers that we found to be highly attractive. They also had formal shoes of the type we wouldn't hesitate to get married in, sneakers, sandals, and basically every category imaginable, all well-constructed and stylishly designed.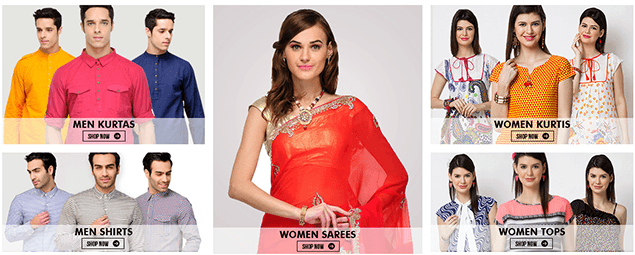 Prices
That pair of loafers we had our eye on sells for 300 rupees, which comes to, well, it comes to US$2.00. Their other prices were in line with this astonishing affordable price level. We assume that part of the magic behind these low prices is of course that pricing must be maintained at a lower level for the consumers of an emerging nation such as India.
Also, because leather is of course not used in India, their footwear offerings are made of less expensive synthetic materials. By the same token, because they have been working with synthetics for decades, Indian shoemakers are actually at the forefront of materials and design using such materials, and the footwear we surveyed was remarkably stylish. If you have wanted to expand your footwear choices to include more non-leather items, this is the ideal store to examine. And at these prices, there's little to lose in giving them a try.
Customer Service
The site has incorporated thoroughly modern sales and support services, starting with cutting-edge security, and including user-friendly shopping carts and order processing. Once you have placed an order, you receive a confirmation email and text message, containing order details. All the relevant information is also available at your account on the site, making the order doubly secure.
And if you are not tech-friendly, or are positively tech-averse, you can order by phone. The firm provides an international number that can be called, and their customer support will simply walk you through the steps and process your order. We assume this started for Indian consumers who are not comfortable yet with computer ordering, but non-Indians can benefit from this as well. This is a service that U.S. firms do their best to avoid, presumably because of the labor costs involved, but YepMe says Yep to you if ordering by phone is your pleasure.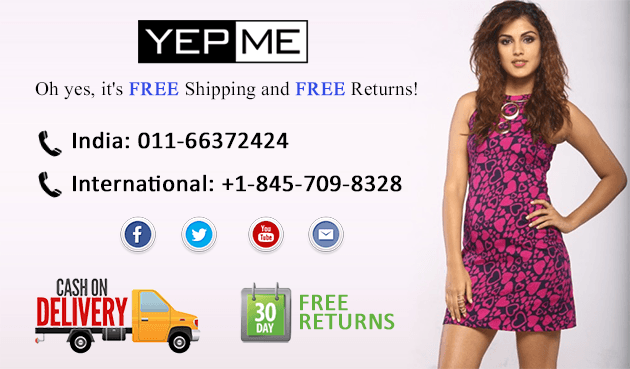 Naturally, customers ordering from the U.S., or from anywhere outside of India, will be concerned about payment processing. The firm uses state-of-the-art software for this function, and has a procedure in place in the unlikely event that a credit or debit card payment is debited from your account, but did not register as a payment at checkout. If this happens, the bank will normally roll back the payment within seven business days. If not, contact the company, and they will initiate a refund if the money was credited to them in the interim.

Checking your order status is a snap. In fact, they will be contacting you by email with an update for every step of the process. So there's no need to call them – they'll be calling you. You will also get a notice once you order is shipped, and that notice will include tracking details. Check you spam folder if you haven't seen anything by the time you thought you should have. Orders can also be cancelled, and payments refunded, any time up to shipment.
For post-shipment cancellation, you can examine the firm's refund policy, which is fairly extensive, and which we found to be quite reasonable in its terms. Just don't accept delivery (causing a return shipment), and you will qualify for a refund.
If you are interested in making a bulk order, they invite you to contact them via a dedicated email address established for this purpose. In general, they are very amenable to such orders, which will be arranged by interaction with Customer Care.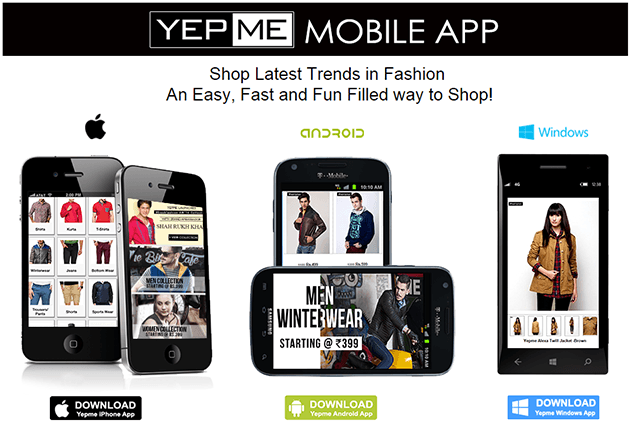 Criticism
When reviewing foreign-based online retailers, we usually find some complaints about shipping and delivery (though we get those with domestic retailers as well), and this firm was no exception. The most common complaints were slow delivery, but customers who left comments affirmed the value and quality of the clothing they received once they did receive it. So our overall conclusion is that, if you are not impatient kind, you're likely to be quite satisfied with what the company produces and delivers.
Final Thoughts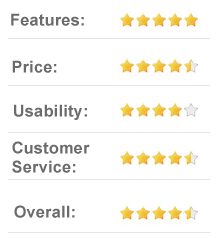 We continue to applaud the rise of online retail stores worldwide, many of which are offering modern levels of software functionality, customer service, shipping, and follow-up support. Such a trend permits consumers in developed countries to contribute to the development of countries that are a bit late to the party, and all the more eager to join.
YepMe fits in perfectly with this trend and is offering first rate service, and good quality wares, at prices that are eye-poppingly affordable. It seems clear that the company will be satisfying consumers worldwide for many years, and there is no reason why customers in the developed world shouldn't benefit from the availability of their goods. We heartily recommend the firm to any and all who would like to enjoy a taste of modern India without even having to leave home.