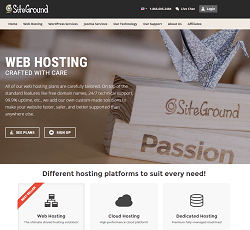 It's a new age, and as it turns out, this new technological revolution we are living through will not be televised, but it will be online. Because so much of our lives will be accompanied by the Internet, many people who would never have considered operating their own website are finding themselves needing to do so, whether for blogs, or for sites that market contractor services, or for online store activities. SiteGround.com is here to help.
The company is one of a new generation of website hosting companies that has been emerging to ease your transition to an online presence. They offer a range of services, pitched at different levels depending on whether their customers are novice site owners or larger corporations.

The driving force behind the company is Tenko Nikolov, who discovered his love of technology while in law school, and who immediately quit the law and embarked on the odyssey that has led to the tech-driven web-hosting company he now runs.
The firm's site spends a good deal of time outlining its mission, which is based on a philosophy of "handcraft." We like this, since site owners have very individual needs, and benefit from a site construction firm that tailors its services to them. SiteGround states that this philosophy informs everything they do, from its construction of its server architecture to its innovative customer software solutions offered to its clients.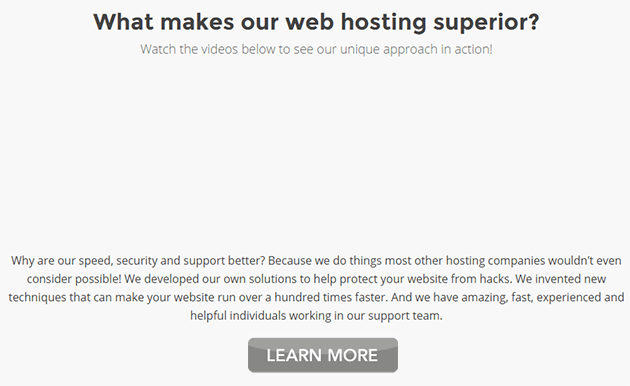 They don't believe in the restrictions of standard, massively used server management software, and instead create their own, coming up with new technologies in server security, uptime, and speed, all of which their customers will benefit from. They also spend months developing and testing each new solution, with each of their systems being created in-house by the same people who operate, support, and improve them afterwards.
They never outsource, and they do not delegate any of their services to outside agencies. For this company – as their website proudly asserts – customer service is more than just having someone to address a question to. Instead, their mission is to re-imagine the hosting industry "in ways that build a more fulfilling and lasting relationship.
Featured Products
For beginning site owners, the company offers its StartUp service, which includes support for the creation of one website, 10GB of web space (enough to support 10,000 monthly visits), and all essential features that you will need to present the world with a professional-looking site.
The firm's GrowBig service, supports multiple websites, and offers 20GB of webspace, suitable for up to 25,000 monthly visits. This service offers additional premium features that will be valued by more sophisticated users, but are likely not needed by newbies.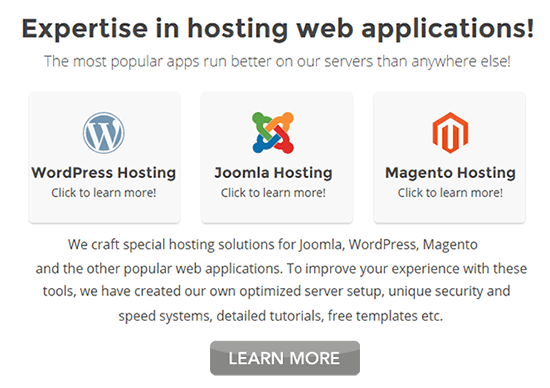 Moving on up, we find the firm's GoGeek Service, which is crafted, as the site itself admits, for "real web geeks." GoGeek offers multiple websites, 30GB of webspace, and can support up to 100,000 monthly visits. It also offers "geeky advanced features" that only techies will likely be able to operate.
The result of this careful attention to detail is that the company is able to provide superior web hosting that includes exceptional security, speed and support. The firm asserts that it has invented techniques that allow sites to run one hundred times faster than sites on competing platforms, and that it has hired amazing experienced and helpful individuals for its support team, to enable you to take advantage of these and other superior features.

Clients can also avail themselves of Joomla hosting, WordPress hosting, and Magento Hosting, whichever is their preference. They craft special hosting solutions for these and other popular web apps, and in order to help you utilize these apps, SiteGround created its own optimized server setup, which provides unique security and speed systems, detailed tutorials, and free templates.
The firm also offers a great affiliate program. And while its commissions are high, the company is confident that the main reason affiliates sign on is because of their confidence in knowing that they are offering their own sites' clients a high-quality service when they place ads for SiteGround on their sites.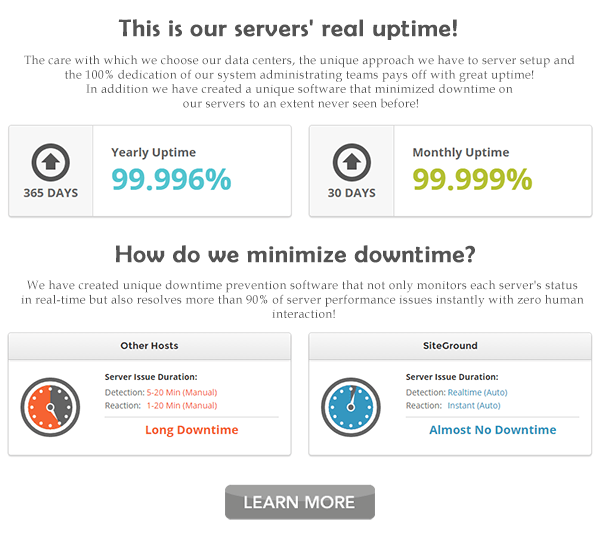 The affiliate program offers real time tracking and ready-made marketing materials, and assistance in ad placement. And those commissions, which are paid weekly, are indeed impressive. You will receive $50 per sale for up to five monthly sales, $75 per sale for your sixth through tenth sale each month, $100 per sale for sales 11-20, and $125 per sale for any above that within each monthly period. What's not to love?
Prices
They are low, especially for entry-level services. If you are opening a basic website, the price will be only $3.95 per month for webhosting. If you want cloud hosting, prices will start from $54.00 per month, but remember that this price includes cloud hosting that incorporates the breakthrough technologies that have been developed by the firm.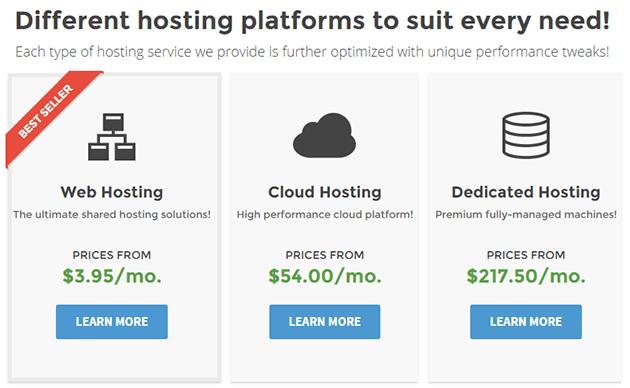 More sophisticated users may be interested in the firm's dedicated hosting, where all processing for your site occurs on a specified server, offering security advantages but also involving some exposure to the risk of crashing. This will cost $217.50 per month. And reseller services, which allow you to go into business as a reseller of the server capacity that you are purchasing, begins at $54.00 per year.
Overall, we find these prices quite reasonable, and if you find that you are gaining those spectacular website speed advantages that the company touts, then the $3.95 per month price for an entry-level site will indeed be a bargain. It really is worth calculating the time and productivity that are lost from slow computer processing speeds when you are evaluating a product like this, which holds out the possibility of eliminating much of that wait time.

Customer Service
The firm's customer service is open and operating 24/7, and will provide you will answers to your problems, and customized service, by phone, chat, or email. The guarantee immediate response to phone and chat, and a first response to any written tech support ticket within ten minutes. It takes a great deal of corporate resources to support that kind of proactive, always-available customer service, and we conclude that the firm is indeed putting its money where its mouth is when it comes to this features. We like.
Customer Complaints
We looked good and hard, but were unable to find many. The customer comments we found praised the company for just those things that it boasts of – attention to detail, customization, and very high-quality and advanced technology, including website speed, stability, and security. A number of customers mentioned that their own sites, and businesses, have grown considerably thanks to the firm's website hosting and support, which has liberated them to focus on what they do best – running their own businesses and blogs.
Final Thoughts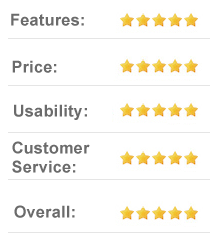 There are a great number of options available to those of us who are seeking to open a website, or to migrate an existing website on to a better hosting site. Our review has persuaded us that SiteGround is among the better companies for this purpose. Their dedication to cutting-edge, client-supporting technology, in particular, offers its clients the assurance that as technology advances, this particular firm, and its clients, will not be left behind.
If anything, the firm is likely to be among those who are doing the work of advancing the tide of technology, and its clients will of course benefit from the speed, stability, and service that this should offer. We give a big thumbs up to the firm, and can recommend it without reservation.