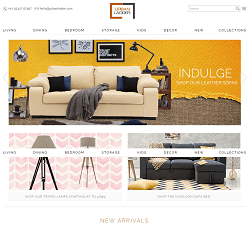 Improved economic mobility in countries like India have encourages more online retailers to offer products that match the needs of consumers in those areas. Many people in India, for instance, have recently found jobs that pay them well. This has allowed them to purchase larger homes that they need to furnish with affordable items.
Urban Ladder is one of the online retail stores dedicated to serving this growing part of the global economy. Now that more people in India have college educations and Internet access, they can take advantage of online deals that let them buy quality furniture and decorations at reasonable prices. They don't need a lot of money to make their homes attractive. They just need the right opportunity to spend their money wisely on high-quality items sold by responsible companies.

Many people find that Urban Ladder offers the products and services that they need. If you live in a city served by Urban Ladder, you may want to check out the company's website to help you decide whether it has the home furnishing and decor that matches your preferences.
About UrbanLadder.com
Entrepreneurs Rajiv Srivatsa and Ashsish Goel founded Urban Ladder in 2012 as an online furniture store that focused on upscale, affordable products. Both founders had considerable business and tech experience before starting their company. Srivatsa, for instance, had worked for Yahoo! and Cognizant while Goel had worked with McKinsey & Company, an international consulting firm focused on improving management processes.
When the company started, it received enough seed capital to open its website and serve 12 cities in India. Since then, the company has raised over$25 million from investors. It plans to use this money to expand services to at least 30 cities in the near future.
Unlike many online stores, Urban Ladder does not use third-party delivers. Instead, it delivers all orders directly to customers. It also provides installation services.
The Internet and Mobile Association of India gave URban Ladder its Best Digital Start-Up Award in 2012.
Top Features of UrbanLadder.com
The best thing about buying from Urban Ladder is that the site only includes attractive furniture that fits modern sensibilities. Everyone has a slightly different sense of taste, but most people can agree when a piece of furniture is truly ugly. Urban Ladder does not keep that kind of furniture in stock. Instead, it curates its collection to make sure you can find suitable furniture and decorations for your home without wading through ugly designs.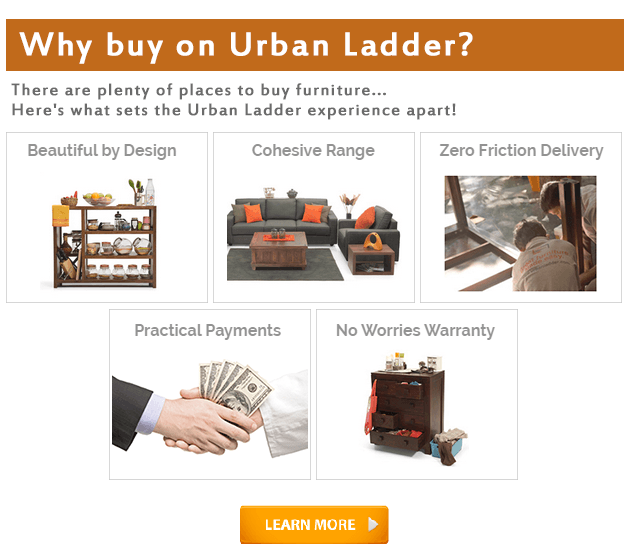 UrbanLadder.com Prices
Since it is an Indian company, Urban Ladder lists all of its prices in Indian rupees. A quick conversion shows that Urban Ladder has affordable prices intended for India's growing middle class of homeowners. A Rhodes Folding Bookshelf, for instance, costs about 10,000 Indian rupees, which comes to about $155. That's the kind of price you would expect to find in a discount furniture store. Since Urban Ladder specializes in only the best designs, though, customers can get more for their money.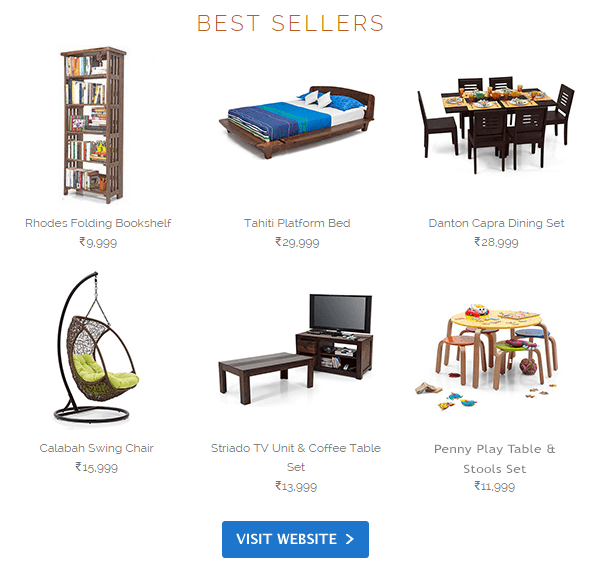 Criticism of UbranLadder.com
Most of Urban Ladder's reviews are extremely positive. If you have bought furniture from them before, you probably had a good experience and got the product you needed for your home. A minority of customers, however, complain about lengthy delivery times. Some claim that delivery can take as long as two to three months.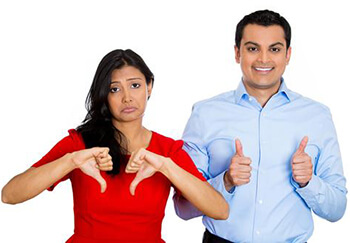 Every company makes mistakes, so it's not worth writing Urban Ladders off just because a handful of customers didn't get the services that they wanted. Still, these criticisms should give you pause if you need your order to arrive quickly. Most people would find the wait annoying, but a few weeks wouldn't cause any harm. Others need new beds, tables, and other items for their homes as soon as possible.
If you need new furniture for your home immediately, you may want to buy from a local store with same-day or next-day delivery. If you simply want to upgrade the furniture and decorations you already have, then you don't need to worry about how long it takes for your order to arrive.
Again, very few customers say that this has happened to them. If it happens to a handful of people, though, it could happen to you. It's unlikely, but possible. Hopefully Urban Ladder will find a way to solve this problem as it grows.

UrbanLadder.com Customer Support
Urban Ladder offers customer support services via telephone, email, and several social media platforms. If you want a quick answer to your question, it's easiest to call the company at +91 92437 67667. If you have a more detailed question about a product or order, contact the company by email at help@urbanladder.com.
Social media sites are great options for sharing experiences and getting answers to questions that might affect other customers. If, for instance, you want to know whether a table comes in different colors, you may want to ask your question via Facebook or Twitter. That way, other people can read the answer. Social media sites are also a good way to get quick customer services. Companies don't like unanswered questions to sit on their profiles. Those questions make them look like they don't offer strong customer support options. Posting questions and comments online, therefore, is often a good way to get a response when other options haven't worked.

Pros of Buying From UrbanLadder.com
Curated selection of furniture for the home makes it easier for customers to find the options they want quickly.
Urban Ladder handles all deliver and installation services. This protects consumers from third-party service providers that may not meet the company's expectations.
Wide range of furniture and home decor.
Growing collection of products accessible through Urban Ladder's online store.
Cons of Buying From UrbanLadder.com
The Urban Ladder website asks visitors to sign in before browsing or buying furniture. Despite the site's claim that it will not share personal information, some online shoppers will find this concerning. At the very least, it's an unnecessary inconvenience.
Delivery mostly limited to cities in India, but the company plans to expand.
Some customers complain of lengthy delivery times.
Online pictures of products aren't as detailed as some consumers may prefer.
Conclusion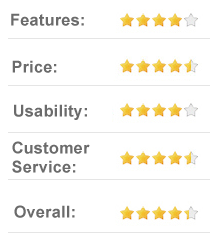 There are plenty of online stores that sell discounted furniture. Not many of them, however, manage to keep their prices low while offering high-quality, attractive designs. Urban Ladder has found a way to make that happen.
Urban Ladder's commitment to strong customer services also helps it stand out from other online stores. It does not rely on third-party deliverers, so it maintains control of every item from the moment it leaves the warehouse until it has been installed in a customer's home.
Some people feel that Urban Ladder has made a mistake by trying to accomplish so much so quickly. This could be the reason that a handful of customers complain about delayed delivery times. Still, Urban Ladder has only been in business for a few years. It has a few problems that it needs to solve, but it is moving forward in a way that few companies can match.
As Urban Ladder continues to grow, expect to see a wider selection of products and services. Unfortunately, people living outside of India won't have much use for Urban Ladder. If you live in one of the cities that Urban Ladder serves, though, you should take a few minutes to browse its online catalog. Chances are that you will find furniture and home decor that matches your aesthetic preferences and your budget.