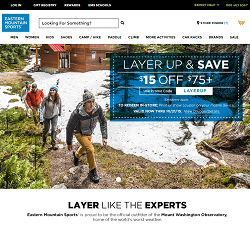 EMS, which stands for Eastern Mountain Sports, is a store that sells a wide range of outdoor goods for camping, hiking, climbing, and other activities.
It also sells clothing intended to keep people safe and comfortable during their outdoor adventures. While the company has a line of retail stores, it also has a commanding online presence that makes it easy for people all over North America to purchase the clothing and equipment that they need for outdoor hobbies.

About EMS
I discovered EMS shortly after my son starting asking for a kayak to explore our region's waterways. He was getting old enough to enjoy the outdoors without much parental supervision. I thought a kayak was a good idea. It would give him and his friends a positive activity to enjoy. There are all kinds of things that teens can get into. I'd much rather have him paddling down a stream that hanging out in some seedy club.
While I wanted to accommodate my son's birthday wish, I also didn't want to spend a whole lot of money. After all, kids are fickle. Some of their obsessions only last a few weeks before they move on to other things. I didn't want to spend $1,000 on a kayak that he would quickly lose interest in.
I started searching the Internet for a company that sold affordable kayaks. I soon discovered EMS. I found that the site had a range of kayaks at various prices. Some of them were really affordable. Others were priced at more than $2,000. This seemed like a good trait to me because I like buying from companies that serve consumers at all levels. I figured that if this company could sell professional kayaks, it probably also had reliable designs within my price range.
The more I looked at the site, the more convinced I was that it was the right option for me and my family. I bought a low-priced kayak, paddles, and some safety gear. I probably ended up spending a little more money than I wanted, but I feel like I got really good. In fact, my son still uses that kayak. He's gotten years of use out of it. It was definitely worth the money.
Top Features of EMS
There are a lot of things that I like about EMS, so I'll try to focus on top features that I don't find on a lot of other sites that sell outdoor gear.
Number one, I like how the website makes it easy to compare products. I'll stick with the kayak example since I've already talked about it. When I was browsing products, I saw that I could click several designs and have the website compare them for me. This make it much easier for me to find an affordable option that had the features my son needed to stay safe and have fun. This feature lets you compare all kinds of products. That's important to me. I believe that consumers need access to good information to make reasonable purchases. EMS helps me do that.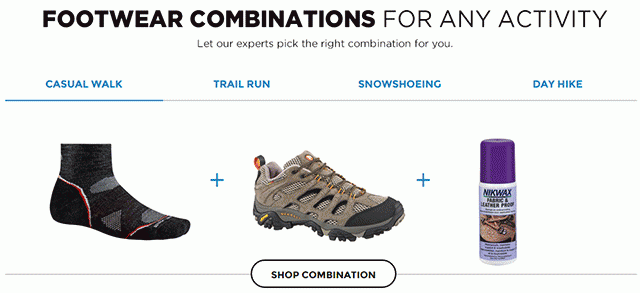 Two, I like that EMS has a rewards program that gives you a percentage back on every purchase you make. I signed up before I made my first purchase. At the time, I got 10% back because it was a double point event. During other times you get 5% back. That's still a pretty good deal, especially if you are someone who buys a lot of gear for outdoor activities.
Number three, I love that the site gives me free shipping on orders over $48. This pretty much means that I always get free shipping. I wouldn't even bother placing an order unless I planned on spending $100 or more. That means I have never paid shipping on any order from EMS. Yes, that includes the big kayak that I bought. EMS had it shipped right to our house, and I didn't have to pay a thing for delivery.
Finally, I like the EMS's diversity. It has products for skiing, cycling, paddling, climbing, and other sports. The company even sells snowshoes. If you're buying clothes, you can browse selections for men, women, and kids. I can find nearly everything I need from one site. That's not only convenient, but also helps me save even more money since I take advantage of the rewards program and free shipping.

EMS Prices
EMS prices vary significantly by item and manufacturer. If you want to purchase entry-level items, you will get a low price that makes it possible. If you want a more professional item, you will spend more money. But you still get a good deal on excellent designs from some of the world's top companies.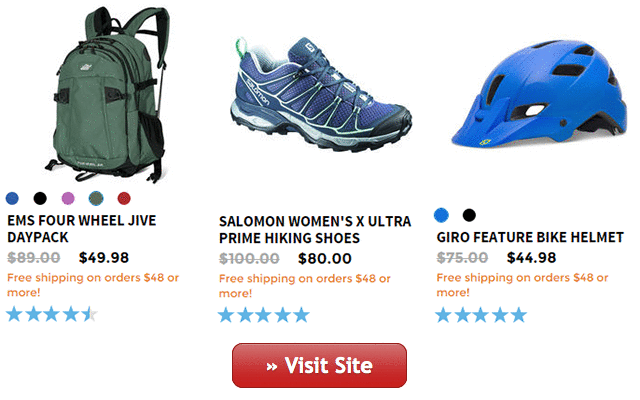 If you're primarily interested in saving money, check out the site's Sale page. Many of the products sold there are 20% or more off. that will keep more money in your pocket.
Don't forget to sign up for the rewards program. Earning points for future purchases is basically the same thing as getting a discount.
Criticisms of EMS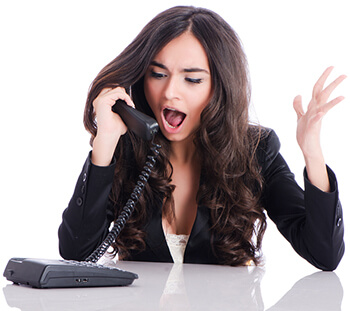 I don't have any complaints about EMS. I wanted to make sure that I offered a well rounded perspective of the company in this review, though, so I went online and read what other people had to say. Practically everyone reports positive experiences that are similar to mine. I did, however, see a few reviews where people complained about the poor customer service.
I should point out that the reviews complaining about customer service were all for the EMS retail stores, not the website. While it's unfortunate that those people had negative experiences, it's easy to see how a store could suffer just because of one or two lazy employees. I don't think that those limited experiences say much, or really anything, about the company as a whole. I've been buying items from EMS for years. So far, so good. I'm happy with my experiences.
Customer Support for EMS
I've never had to contact customer service, so I can't comment on its quality. If you need to contact customer service, you can do so via phone, email, or snail mail. The customer service call center is open Sunday through Saturday from 8 AM to 10 PM EST, according to the website.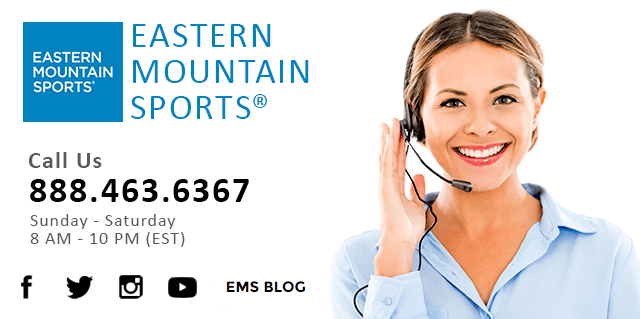 Again, I have never had to contact them. In a way, though, even that says something positive about the company. I have been shopping with EMS for several years and have never had a single problem. Isn't that ultimately the level of customer service that you want? It sure sounds good to me.

FAQ About EMS
Pros of Using EMS
Wide range of merchandise
Rewards program
Discount prices on some items
90-day money back guarantee
Cons of Using EMS
Some customers complain of poor customer service in retail stores
Conclusion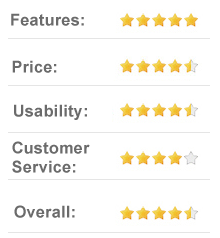 I've been an avid outdoorsman for as long as I can remember. Since I've been hiking and climbing since I was young, I had all of the equipment I needed. I didn't discover EMS until my son wanted some of his own equipment.
I've been really pleased with the items I have gotten from EMS. The company makes it really easy to compare items so I know exactly what I'm getting. It also offers free shipping on most purchases.
There are some people who complain about EMS's customer services. I'm happy to say that I have never had a bad experience. I believe other people when they say that they had negative experiences, but it has never happened to me.
If you're looking for a convenient, affordable way to purchase clothing and outdoors gear, I would highly recommend visiting the EMS website. Make sure you sign up for the rewards program to take advantage of every possible discount.