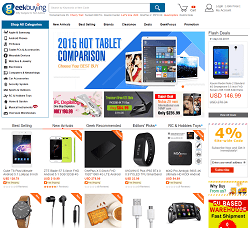 GeekBuying is an ecommerce company located in Guandong, China. The website offers a wide range of products at incredibly low prices. Some popular items sold on the site include digital cameras, smartphones, and earphones.
I found GeekBuying a couple years ago while trying to save money on an Android smartphone. I didn't want to pay the high prices that U.S. companies charged, so I went online to find a better alternative.

About GeekBuying
GeekBuying was one of many sites that I considered before I finally made a purchase. It turned out the be a great decision. Since then I have ordered five or six other gadgets from the website. It has probably saved me hundreds of dollars on items that I might not have been able to afford otherwise.
GeekBuying has been in business since 2012. If you're looking for good deals on TV boxes, smartphones tablest, and other devices, it is a good place to start your search. You will probably end up saving time and money by searching their catalog before trying other sites.

Top Features of GeekBuying
Honestly, I think the low prices are the top feature of GeekBuying, but I'll talk about that below in a minute. First, I want to write about some of the services and website features that convinced me to start buying items from GeekBuying.
The thing that I found most attractive about GeekBuying is that the company offers a 12-month guarantee on all electronics. If your purchase doesn't work as intended, then you can get it repaired or replaced for free. I probably don't need to point this out, but the company won't replace your smartphone if you drop it in the toilet or something. The free repair warranty covers typical use. Don't do something stupid with your gadgets and you won't invalidate the warranty. Not every company offers this level of protection. That's especially true of companies that offer products at such low prices.

GeekBuying uses secure payment to make sure your transaction is protected from hackers and eavesdroppers. That's a huge benefit that you usually get from dealing with larger companies that charge higher prices. Considering how many stories there are about identity theft, I think it's important to look for this feature before making any purchases online.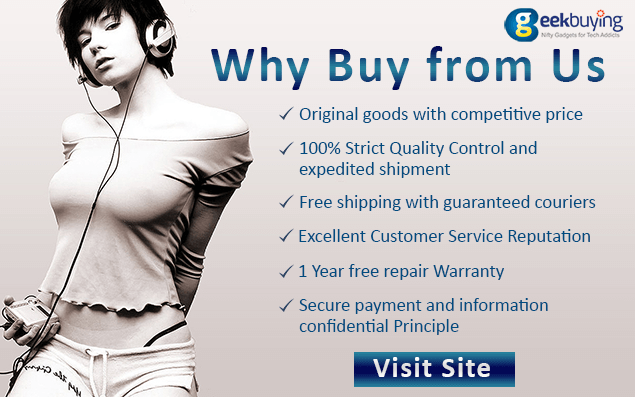 The website also accepts a range of payment options, including PayPal, major credit cards, Western Union, and QIWI. If you live in the U.S. like I do, you probably won't need to use QIWI, but it's good to know that GeekBuying offers so many options so people all over the world can make secure payments.
I also want to take a moment to mention the website itself. I never have any problems looking for specific items on GeekBuying. If there's a specific product that you want to buy, you can search for it with a keyword or item code. It's really simple. You can also use the site's categories section to browse products. I don't always know exactly what I want to buy, so I spend a lot of time browsing my options. This is easy when you use GeekBuying. The categories include Wearable Devices, Tablet PCs, Car Accessories, RC and Hobbies, and Security Systems among others. Each category is also broken down into sub-categories. This is useful if, for instance, you know that you want to buy a tablet but you aren't sure what brand you prefer.

GeekBuying Prices
Alright, let's talk about the real reason I buy things from GeekBuying. There are a lot of companies based in China that sell electronics and other items at pretty low prices. A lot of those companies, however, seem to have a bunch of random stuff that I would never need. Those sites may say that they sell electronics, but then you mostly find that they sell smartphone covers and stuff like that. So far, GeekBuying has the lowest prices on the things that I actually want to buy.
GeekBuying even makes it easy for you to find the best deals on the site. My favorite sections on the site include Clearance, Deals, and Promotion. The Clearance section is where you go when you want to find the absolute lowest prices. I bought my most recent Android phone for under $100. And I didn't have to sign one of those ridiculous contracts that they make you take at most stores.
The Deals section is also a great place to find low prices on popular items. This area of the site usually has more products than the Clearance section. You can find things like drones and cameras in Dealers. I never thought that I would be the kind of person who would spend money on something like a drone. I mean, it's pretty much a toy. I wouldn't spend much on something like that. GeekBuying had such a low price, though, that I couldn't resist. It turned out to be a really fun investment. I fly that thing all the time. I never would have discovered this hobby if it weren't for GeekBuying and its great deals.
The Promotion section is more of a grab bag. You never know what you will find there. I often use it when I need to buy presents for someone. They have a lot of nice things at discounted prices. You never know what you will find there.
It's also worth mentioning that GeekBuying offers free worldwide shipping. I don't know how much it costs to ship something to the U.S. from China, but I assume it's at least $10 or so. I like that GeekBuying foots the bill so I don't have to even think about it.
Criticisms of GeekBuying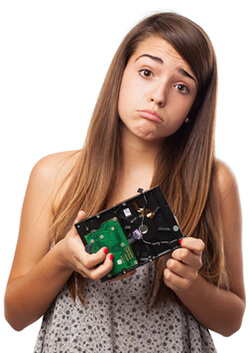 I only have one criticism of GeekBuying. Before you place an order, you should know that it will take a while to get your delivery. I think the fastest I've ever gotten something was a little over a week. I had to wait three weeks once, which felt like a little long.
Realistically, I don't mind waiting a while to get my deliveries from GeekBuying. I mean, they are shipping items from the other side of the world. Besides, it seems like every company in China takes a lot time to ship products to the U.S.
My guess is that there is a customs issue. I don't know whether China holds packages leaving the country or the U.S. holds packages entering my country.
Either way, it's out of GeekBuying's hands. There just isn't anything that they can do about it.

Customer Support for GeekBuying
I've never had to deal with GeekBuying's customer support team, but I do know a few things just from looking at the website. There are several email addresses that you can use for help with payments, tracking deliveries, and so on. You can also call them, but keep in mind that they are located in China. The time zones can get kind of confusing, but they are still there to talk to you if needed.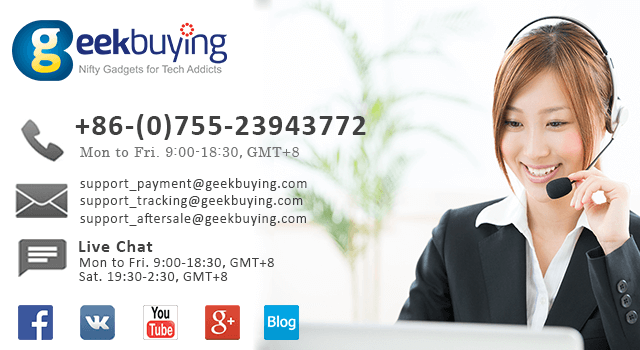 Most people will probably prefer using Live Chat since it's free and Web-based. There's an icon on the site. Just click it for your Live Chat options.
FAQ About GeekBuying
Pros of Using GeekBuying
Low prices
Convenient website
Good product descriptions
One-year warranty on electronics
Conclusion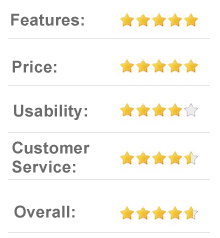 I was pretty excited when I found GeekBuying.com. Not only does the site offer good services and products, but it charges really low prices that have made it possible for me to keep up with changes in technology. I was already getting tired of spending a lot of money on a new smartphone every few years. GeekBuying makes it easy and affordable for me to take advantage of all the latest features.
I know that there are a lot of companies that say they offer the best deals on consumer tech. So far, though, I haven't found one that I like more than GeekBuying. Yes, there are a few sites that charge lower prices, but I don't feel confident give them my payment information.
The only problem with GeekBuying is that you will probably have to wait a week or two to get the items you order. I wouldn't recommend using the site if, for instance, you need a new smartphone within a couple days. If you're in that situation, you'll just have to spend more money at a local store.
When it comes to buying nice technology that you don't need immediately, though, I think GeekBuying is one of your best options. I've been using the site for a while now. So far, everything has been exactly what I expected.