What's hot in the world of fashion and design is constantly changing. It can be difficult to keep up each week with the latest trends and talent.
Fab.com focuses on finding unique new products from emerging artists and sharing them with customers who crave style.
By connecting with shoppers through social media, Fab.com lets people know what's currently trending in the world of everyday fashion and design.



About Fab.com
Despite its booming popularity, Fab.com is a fairly young site. Cofounders Jason Goldberg and Bradford Shellhammer cofounded the website in early 2010 as a social media network for the LGBT community. It wasn't until over a year later, in November of 2011, that Fab.com began focusing on ecommerce and retail.
Fab.com really took off after it removed its membership requirements in late 2012. By December of that year, the site had reached the 10 million member mark. It was this year that Fab.com also took over several other high profile fashion and design sites, including FashionStake, Casacanda and Llustre.
Although founder Bradford Shellhammer decided to leave the company in 2013, cofounder Jason Goldberg has managed to run the company successfully with the help of a board of advisors. Under Goldberg's leadership, Fab.com intends to move away from flash sales and in the more profitable direction of personalized goods and home design.
The Best Features of Fab.com
Fab.com is home to thousands of fun and unique products from artists all around the globe. Many of the goods on the site are original designs that can't be found anywhere else. No matter what you're looking for, Fab.com has something to suit everyone's tastes.
Perhaps one of the most useful features of Fab.com is how well connected the website is to popular social media networks. Fab has a Facebook page where patrons can see and post hot new items and design ideas. Following Fab's Facebook feed will keep shoppers up to date on popular products and the latest daily deals.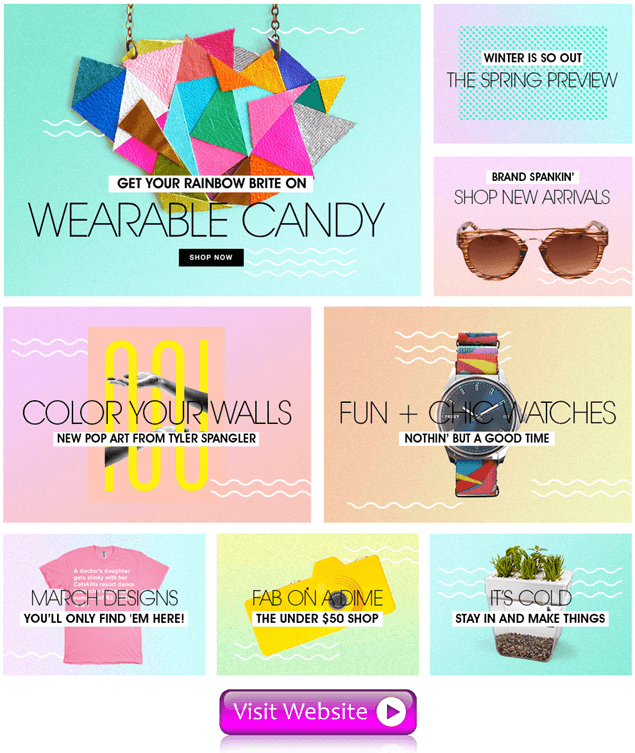 You can also follow Fab.com on Pinterest, Instagram and Twitter to see what products that other shoppers are talking about. Fab.com makes it easy to keep up with what's trending through social media networking with its customers.
Fab.com runs a blog alongside its main website that is an entertaining and informative read. You can find additional information on popular products and learn about the background behind different designers. The blog is not as well maintained as Fab's social media pages, so Facebook or Twitter would be a better place to seek out information on the site's latest products and promotions.
Some of the products on Fab.com can be a little pricey, but items are constantly going on sale. Every week, 100 new featured deals are posted alongside a huge selection of clearance merchandise. If a full priced product catches your eye, there's a good chance that it will go on sale at some point in the near future.

Criticisms of Fab.com
Some customers have had issues receiving packages on time from Fab.com. The site promises to have orders shipped in less than 5 days, but customers have complained that it takes weeks for their packages to arrive.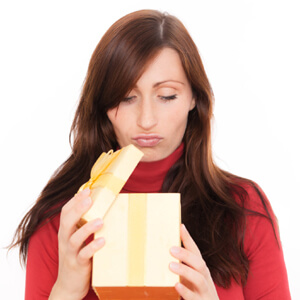 Unfortunately, Fab.com only has control over items that are shipped out of its warehouse. The site also a "designer direct" shipping service where products are sent directly from the original artist instead of through Fab. Designer direct orders, as well as custom requests, may take longer than 5 days to process and ship. If a product is being sent from an artist in another country, delivery could take several weeks.
There have also been a handful of customer complaints about items shipped directly from the Fab.com warehouse. Occasionally an order will be delivered that is the wrong size, or in extreme cases, the wrong product altogether.
Luckily, the company offers free returns within 30 days of purchase and is generally good about honoring that commitment. If Fab.com does send you the wrong item or size, a quick call or email to customer service should clear the issue up.
Fab.com Customer Service
You are able to contact the Fab.com customer service team at any time during the day by emailing support@fab.com. You will receive a response as soon as possible to answer your question. Site patrons can contact customer service for information about products as well as for help with purchases, exchanges and returns.
Fab also has an active Facebook page and Twitter feed that you can use to quickly contact a representative with questions and comments. The site's strong social media presence makes it easy to communicate directly with the company.

Frequently Asked Questions
Q: What payment methods does Fab.com accept?
A: Fab.com accepts most major credit cards, including Visa, MasterCard, American Express and Discover. The site also accepts payment through PayPal.

Q: Where does Fab.com ship?
A: Fab.com ships to any address within the United States, including Hawaii and Alaska, as well as to Canada. Unfortunately, Fab.com can't make deliveries to PO Boxes. If you live in Europe, Fab has a sister site at hem.com that ships to the EU.
Q: What are Fab's policies on returns and exchanges?
A: As long as you return an item within 30 days (or 21 days for furniture), Fab.com will cover all of the shipping costs. If you receive a defective or incorrect item, the customer service department will quickly replace the product or issue a full refund.

Q: What do I do if an item is out of stock?
A: An item that is currently out of stock can't be purchased immediately, but that doesn't mean it will never return to Fab.com. Clicking the "remind me" button next to a product will make sure that you receive an email whenever Fab.com restocks that item.
Q: Does Fab.com have a mobile app?
A: Yes, Fab has a free app that you can download for either your iPhone or Android. You can use it to browse the site and manage your purchases on the go.

Pros of Using Fab.com
Unique and rare products
Quick response time from customer service
Weekly sales and deals
Easy payment options
Convenient return policy
Free shipping on orders over $75
Cons of Using Fab.com
Unreliable shipping
Slightly pricey
Why Should I Use Fab.com?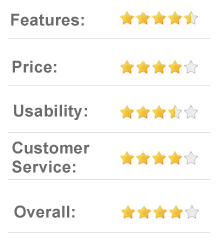 There are hundreds of websites out there that sell everyday fashion accessories for your home and wardrobe. Fab.com has distinguished itself as one of the leading sites for discovering and setting new trends. Talented artists and designers from all over the world can sell their goods and make a name for themselves through Fab.
Fab.com makes it easy for even the busiest of us to keep up to date on the hottest new products and fashion accessories. The site's strong social media presence lets you connect quickly and easily to customer service representatives as well as other customers. You can share ideas and inspirations, and learn what products people are talking about.
The ability to order a product directly from a designer through Fab is useful, but custom orders or international orders can take a long time to ship. The site's 5-day shipping policy doesn't hold true for designer direct shipping, nor does it apply to heavyweight or bulky items such as furniture.
If you have a problem with shipping or are unsatisfied with the item you receive, the Fab.com customer service team is easy to contact and quick to respond. Their return and exchange policies let you correct any shipping mistakes without a huge hassle.
Fab.com gathers all of the latest trendy items in one place to create a convenient shopping experience for the fashion conscious customer. Whatever you are looking for and whatever your tastes are, you can find something to suit your needs at Fab.com.