Flipkart Review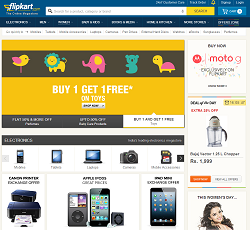 Online shopping has only recently become a practical idea in India. Today, the shopping sites in India have the backing to really provide great service. They now have the setup, understanding of business, and money to enhance the Indian shopping experience. Many spend quite a few crores on advertising and have become quite serious about their branding.
With the growing popularity of online shopping in India, there are a lot of websites seeking to cash in on the craze. Many of these sites honestly want to help their customers find useful products at a good price. Others exist solely to take advantage of those who are not careful with their money. Online shopping should be an enjoyable experience, not an experience tainted with fear for your money.
Hating the experience of going to the market and various shops, I have utilized the online retailers for a few years now. One of the favorite activities of my wife and me is to go online and shop together. I have had some really bad experiences and many really good experiences. To help you decide which online retailers to try out, I am going to review one of my favorites: Flipkart.

About Flipkart
Founded in 2007 by Binny and Sachin Bansal, Flipkart is one of the premier Indian ecommerce companies. Headquartered in Bangalore, Karnataka, it is considered to be the company that made online shopping popular in India. Flipkart's website (Flipkart.com) is one of the top ten websites in all of India according to Alexa Internet.
Under the name DigiFlip, Flipkart has even launched its own product line that includes headphones, camera bags, computer accessories, pen drives, and much more. Before launching Flipkart, Binny and Sachal had been working for Amazon.com. Though it expanded quickly, Flipkart started with a focus on books. The first item they sold was the book "Leaving Microsoft to Change the World." They soon branched out into products like life style products, air coolers, electronic goods, e-books, stationery supplies, and air conditioners.
Today, Flipkart has over 4,800 employees with a delivery network in more than 37 cities. In 2012, they began clearing over 100 crore in sales each month with more than 25,000 orders daily. One of the main reasons behind their success is offering items cash on delivery. E-gift vouchers, debit and credit card transactions, card swipe on delivery, and net banking are also among the many payment methods available.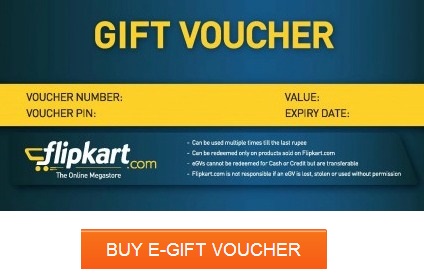 In the past few years, Flipkart has continued to expand purchasing many different companies. In 2010, they bought a social book discovery tool called WeRead. In 2011, they acquired Chakpak.com and Mime360, a Bollywood news site and digital content platform company respectively. And, in 2012, they bought the Indian electronics e-retailer Letsbuy.com, whom they shut down and diverted all traffic to Flipkart. It is clear that Flipkart is driven and has a bright future. They are constantly looking for ways to expand their services.
Flipkart's main objective is to give their customers an online shopping experience that is memorable. They have achieved this through offering EMI options, great prices, free shipping, and a 30 day replacement policy. And, in April 2013, Flipkart became a marketplace allowing to sellers to peddle their wares on the site.

Top Features of Flipkart
There are a number of reasons why Flipkart is the top online retailer in India. Below I will give you an overview of some of their top features:
Order confirmation – There are similar interfaces with all of the ecommerce sites these days. Consequently, in this department, the experience was relatively boring, which you kind of want. You place your order, you are whisked away to the My Orders page, and then you can track the shipping status of each of your products. If you would like, you can also get email and phone updates as well. These are all standard features, and thus, it says more about a company that does not offer these features than it does about Flipkart's greatness.
Packaging – Standard brown paper cartons covered with the Flipkart logo are used for shipping. The packages are simple to open, provide no fuss, and are safe. In other words, you do not have to deal with endless layers of industrial grade duct tape. They use well designed and low profile boxes.

Payment – As mentioned above, the cash on delivery option is a highlight of the Flipkart shopping experience. And, they have only improved this system by introducing technology that allows the delivery guy to scan your debit or credit card at your doorstep. You no longer have to worry about getting caught without sufficient cash on hand. I chose this option for the novelty of it. It worked flawlessly.
Website navigation – The website is incredibly easy to navigate. Along the top, there are drop down menus separated into popular departments, such as electronics, men, women, baby & kids, books & media, and home & kitchen. These are all intelligently subcategorized in a way one would actually shop at a brick and mortar store. When you click on a subcategory, there are a number of ways to whittle down your choice of products based on the characteristics you want. Plus, you can sort the items by featured, popularity, and price.

Mobile access – Flipkart offers a version of their site optimized for viewing on your smartphone or other mobile device. I found this easy to navigate and incredibly helpful when shopping in person at real physical stores. I had a quick and easy way to compare prices with a couple taps on my iPhone.
Gift wrapping – If you order an item for someone, you can have Flipkart gift wrap it for about 30 rupees before they send it to them.

Flipkart Prices
As I mentioned in the opening to this article, I have a lot of experience shopping on Indian ecommerce sites. That being the case, I always compare prices on different sites before deciding to make a purchase. And, I have to say that, aside from the occasional specialty item, Flipkart consistently has the best prices around. This holds especially true when shopping for the big ticket items, like laptops, high end cameras, plasma TVs, and more. Flipkart regularly beat the prices of competitors, sometimes by thousands of rupees.

Criticism of Flipkart
I have yet to have a bad experience with Flipkart. They are the real deal. It is no wonder they are the most popular e-retailer in India. I did a little research of discussion boards and comments sections to see what others were saying, and pretty much all of the feedback was positive. There were a few people griping that Flipkart does not ship outside of India. I have not needed this option, but I could see how some might want to send gifts to friends or family outside of the country.
Customer Support


Flipkart has a dedicated customer service team ready to help you 24 hours a day, seven days a week. Plus, they offer a wide variety of platforms to interact with them. If for some reason you cannot find your answer in the extensive FAQ or other self-serve options, there are phone lines, email, and chat. They even offer a snail mail option.
Conclusion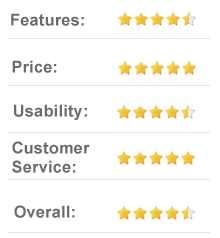 What strikes one about the Flipkart site is the absence of self-grandeur and boasting. Their service says it all. Products ship quickly and arrive promptly. They are a well-oiled machine you can trust. I have ordered items through Flipkart dozens of times now, and it is always the same pleasant experience.
I strongly recommend you turn to Flipkart for your ecommerce shopping.