Tradus Review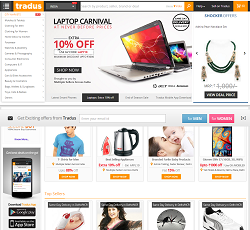 Not a viable option until recently, ecommerce has really taken off in India. To provide superb services, the online shopping sites in India have finally been able to receive sufficient funding. To give India a top notch e-retail experience, they now have the money, setup, and understanding of business. Many have been able to build their branding and are investing many crores on advertising.
Many different online shopping sites are looking to make big money with the increasing accessibility of ecommerce in India. Finding reasonably priced products that people want is the main goal for many online retailers. Unfortunately, there are also sites out there that want to take advantage of the less discerning shoppers. You should not have to fear for your money online.
For a few years now, I have done the bulk of my shopping on the internet because I simply hate having to go to a bunch of crowded shops to compare prices. Online shopping is one of the main things my wife and I like to do together. Of course, I have had both great experiences and terrible times. I am writing these reviews, so you can learn from my mistakes and have a great time on the web. In this entry, I will tell you about my use of Tradus.

About Tradus
Where sellers and buyers can come together to conduct business, Tradus is one of the fastest growing marketplaces in India. Tradus offers a worry free shopping experience with an industry leading buyer protection policy and over a thousand pre-qualified merchants. From exquisite hand crafted jewelry to the latest gadgets, all in one shopping cart you can buy a vast array of items across more than 50 different categories.
On branded items, you get wholesale prices with no retailers in the middle jacking up the price. Tradus aims to make buying products online 100 percent safe. They support net banking, cash on delivery, and credit card payments. Only after the successful delivery of the item is the buyer's payment transferred to the seller.
In its entirety, money is refunded to the buyer if for any reason the seller fails to deliver his goods. It is also possible to return products with a full refund if the buyer is not satisfied with the item, even after delivery. Through the My Account page, every order through Tradus can be tracked. Every step of the way, you can track the status of a delivery from the time it is ordered to the time it is dispatched to the time it is delivered. To help their sellers quickly deliver their orders, Tradus works with India's best couriers.
Top Features of Tradus
Tradus has a number of features to enhance the buying experience. One example of this is xTrabucks. You can earn xTrabucks with every order you place on Tradus. xTrabucks can then be redeemed for free Tradus gift vouchers. You earn more the more you shop.
Tradus really does have some amazing shipping speeds. Looking at my order history, I have ordered ten items from them. Six of those shipped within 24 hours of my order. Seven of those orders arrived within a week of my order. All of my orders arrived within two weeks. Plus, they kept me informed of where my order were at all times.

Many trusted sellers can sell on the Tradus market place. It is not just products offered by Tradus. This means you can get the best price by shopping many sellers at once thus giving the buyer an advantage. In the United States and other countries, a similar system is set up with Amazon.com. Amazon.com's counterpart for India, Junglee.com, does not offer a market place. Instead, they send you to different vendors' websites.
Even though products are shipped from different vendors, Tradus offers a better more unified experience than Junglee. With Junglee, they do not take any responsibility for the vendors listed on their site. Tradus does. They research all of their sellers to make sure they are reputable. Even then, with Tradus, you just shop at one site, ordering from one vendor, and the products come to your door step.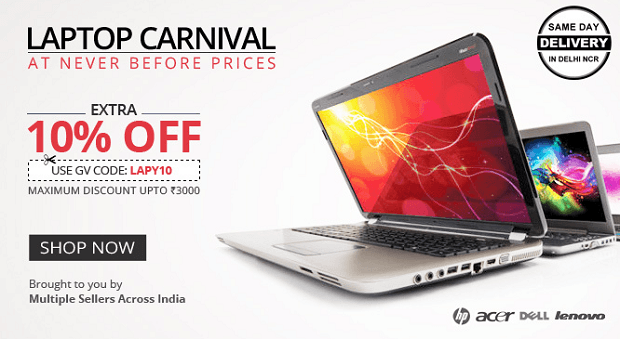 Navigation of the website is incredibly simple. Separated into popular departments, like mobiles & tablets, clothing for men, clothing for women, home décor & kitchen, footwear, etc., there are drop down menus along the left hand side of the site. Taking a cue from physical retail stores, the departments have been categorized in such a way that it is very intuitive. Once you click on a subcategory, there are a number of ways you can narrow your search. Plus, you can list the items in your search by order of nearest seller, relevancy, price, what's new, popularity, and discount.

Tradus Prices
For most of the items listed on their site, Tradus charges a shipping fee. Only two of the ten items I ordered from them did not have a shipping charge. For all of the products I bought, the delivery charge was very reasonable at Rs 70 total. Some products are shipped for free while others have a higher shipping cost.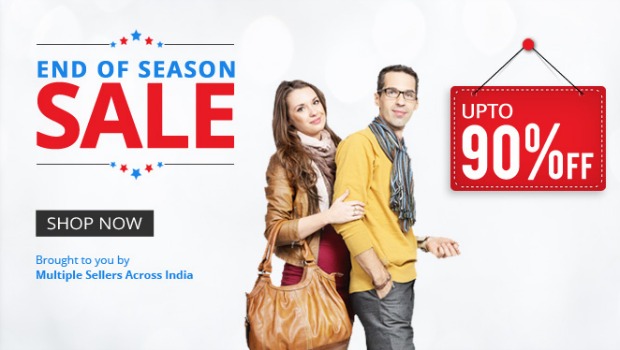 As mentioned above, one of the benefits of providing a market place for various sellers is that they will fight each other to give you the lowest possible price. This gives Tradus an advantage over the other ecommerce sites. That said, in my comparison shopping, I found that Tradus consistently has the best prices around. There are occasionally items I can find for cheaper elsewhere, but overall, Tradus is able to regularly beat competitors.
Criticism of Tradus
I had a fairly good experience using Tradus. The biggest issue I had was that a lot of items are not readily available in stock. This was kind of annoying. Tradus is able to make up for it with their quick delivery methods. They are able to locate all of the products on their site and get them shipped. Another issue was the prices of the products that were in stock. Some of them were higher than other ecommerce sites I have visited.
To gather some additional intelligence on Tradus, I scoured the online forums and comments sections to see what other thought of them. For the most part, there is a positive perception of Tradus on the web. There were a couple complaints about deliveries taking too long, but those who were complaining appeared to live in remote areas where it is hard to make deliveries.
Customer Support


Unfortunately, I would have to say that Tradus's customer support options are lacking. The main form of communication they offer on their site is a contact form, but there is no way to track your contact request. I was happy to see they got back to me within a few hours of submitting a contact form, but it still would have been nice to have a phone number. They do offer an extensive FAQ though, and they also facilitate communications between the buyer and seller.
After doing some research, I was able to track down a number for Tradus customer support. It is 0124-6777005. And, their customer support is available Monday through Saturday from 9:30 AM to 6:30 PM.
Final Thoughts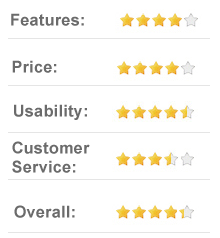 Despite only being a major player in the ecommerce scene in India for a short time, Tradus has its act together. They clearly know what they are doing, and it shows with their customer satisfaction. They want to make sure their customers are happy, so they offer a fifteen day no questions asked money back guarantee. So, you have a low risk opportunity to try them out. I highly recommend that you do.