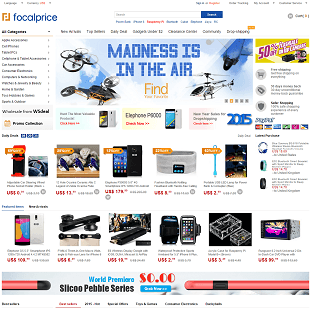 FocalPrice.com is one of China's leading e-commerce sites, selling over 700,000 different items. The site offers different deals each day for as low as $0.01, discount codes, and seasonal promotions to helps its patrons save even more money.
Electronics aren't cheap, and replacing your phone or buying a new set of speakers can leave a significant hole in your wallet. We all like to keep our gadgets up to date, and following the latest trends in technology doesn't have to leave you broke.
FocalPrice.com specializes in selling electronics and other products to consumers at an affordable price. No matter what gadget you are looking for, you can find it at an unbeatable cost on FocalPrice.com.

About FocalPrice.com
FocalPrice.com is one of China's leading e-commerce sites, selling over 700,000 different items. The website has been in operation since 2008 and focuses mainly on selling electronics, but also offers a variety of other goods such as sports gear or jewelry. The site has served more than 500,000 customers across 200 countries and also owns the wholesale website www.wsdeal.com.
With its wide variety of goods at low prices, FocalPrice.com is the ideal destination for any technology enthusiast. Along with inexpensive electronics, FocalPrice.com also carries other items such as home and office supplies, beauty products or toys and games. FocalPrice is a one-stop shop for shoppers on a budget.

On top of the already rock bottom prices, FocalPrice.com offers different deals each day for as low as $0.01, discount codes, and seasonal promotions to helps its patrons save even more money. The Focal Point system rewards site members for their loyalty by offering a significant discount towards a future purchase.
The Best Features of FocalPrice.com
FocalPrice.com offers thousands of different goods in one place at an affordable price. There is a clearance section featuring heavily discounted items along with an entire subsection of the site that is dedicated to products under $2. FocalPrice promises that it sells items for up to 70% less than its competitors. Free worldwide shipping also helps to keep prices at a minimum.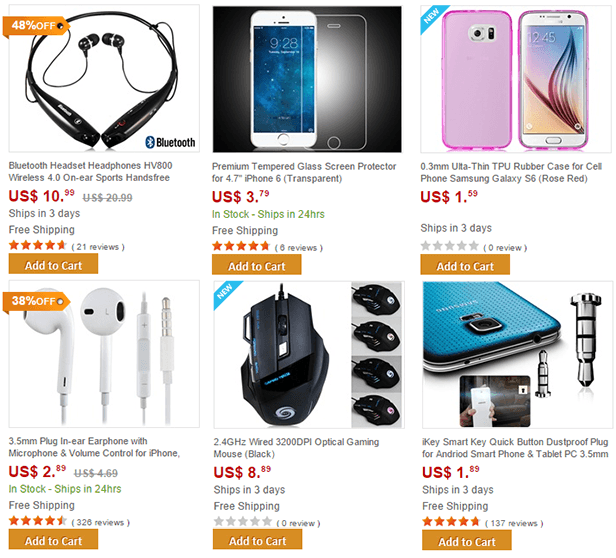 Products sold through FocalPrice are already cheap, but the site is also constantly offering deals and promotions. Those who shop through the site frequently earn Focal Points every time that they spend money, which can later be exchanged for a discount coupon. Every 55 points adds up to 1% off an item or $1 off an order of over $50.
There are also daily deals that change regularly which offer products at as low as $0.01 for a 24-hour span. Seasonal promotions tend to last longer and cover a wider variety of goods.

Site members can keep up to date on the regularly changing sales by following FocalPrice.com on its on Facebook, Twitter or Google+ pages. FocalPrice also operates a YouTube channel featuring video product reviews. Customers can use the site's social media feeds to learn about upcoming deals and new products as well as to connect with the company and other shoppers.
FocalPrice.com also allows consumers to connect through the website itself. Customers can keep up to date with the hottest new gadgets and see which products are currently popular. Members are able to rate products that they've purchased, write reviews, and post images or videos of items in action. There is even a sidebar that lets customers see what items are being ordered in real time.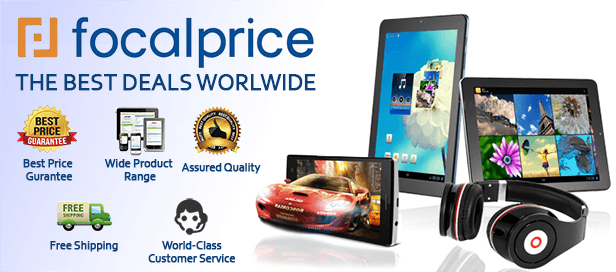 Each month, FocalPrice.com keeps track of the most popular products among its members. If at least 80% of the customers who viewed an item's information page ended up purchasing that product, then it may get grouped into the Monthly Star Review deal. This is a site wide promotion where popular products from the previous month are sold at a discounted price throughout the following month.
Criticisms of FocalPrice.com
The main drawback of shopping through FocalPrice.com is the site's long shipping times. Order processing itself can take several days, while international shipping can take weeks. Items are sent out of Hong Kong, so deliveries to Europe and U.S. can take a significant amount of time. Since FocalPrice.com offers worldwide shipping for free, the long delivery times are often not an issue for customers. The site is working on streamlining the shipping process to decrease international delivery times.

Some customers end up never receiving an order or are unhappy with their purchase. It can be difficult to process a refund or exchange through FocalPrice.com, especially considering the lengthy shipping times. You may also lose money, since the site's free shipping policy does not include returns. You must pay to have all returns tracked, so for smaller orders, a refund or exchange just might not be worth the time and money.
FocalPrice.com Customer Service
The customer service department of FocalPrice.com can be reached by email at service@focalprice.com or via live chat through the site. Customers can also call the site at 00852-30696120 on Monday through Friday, 1:00A.M. to 10.00 A.M. GMT. Some customers have had trouble reaching customer support using email or live chat, so it may be best to call the company in order to resolve an order quickly.

Frequently Asked Questions
Pros of FocalPrice.com
Low prices
Daily deals as low as $0.01
Monthly Star Review deal
Focal Points and coupon codes
Social media presence
Customer reviews, images and videos
Cons of FocalPrice.com
Long shipping times
Hard to make returns or exchanges
Customer service can be difficult to reach
Why Should I Use FocalPrice.com?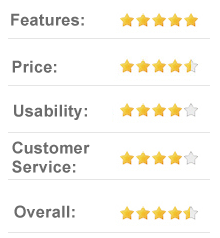 Customers will even save on shipping costs, since deliveries are free worldwide. FocalPrice.com has a reputation for taking a long time to process and ship orders, especially internationally, but most customers are able to overlook this fact due to the site's unbeatable prices.
Occasionally, an order will go completely undelivered. The tracking numbers provided by the site are not always reliable, and it can be difficult to find out what has happened to a missing package. It is possible to talk to customer service and organize a refund or replacement, but this is a grueling and time-consuming process.
It is for this reason that FocalPrice.com is best suited for customers that are looking to buy small, cheap items. Although the site offers a wide variety of high tech phones and tablets, the unreliable shipping and difficult return policies make it risky to buy expensive goods through FocalPrice.com.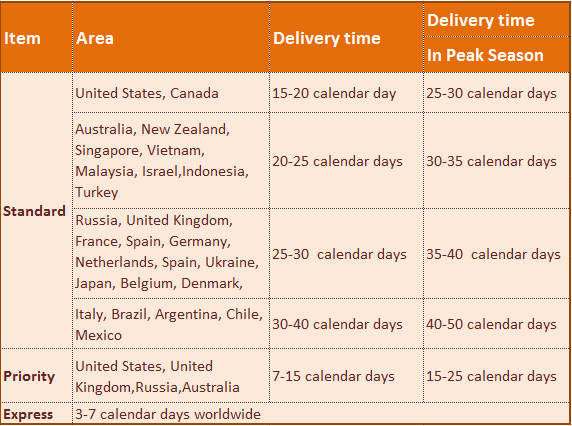 Many of the electronic items sold through FocalPrice are also made by off-brand manufacturers, which brings the quality of the product into question. While most of us are willing to sacrifice quality for price when it comes to small purchases like an HDMI cable or a stylus pen, we all want to own top quality mobile devices. These are items that we carry around with us constantly, and that need to be durable enough to withstand some wear and tear.
FocalPrice.com sells nearly every good imaginable at an affordable price. You can save money on electronics, and although it may be risky to purchase high tech devices, this site is ideal for purchasing small gadgets. With the site's combination of unbeatable prices, daily deals and multiple promotions throughout the year, customers can save more shopping through FocalPrice.com than through other competing sites on the web.