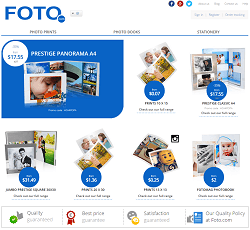 Foto.com is a solid, high-quality photography company that has found a way to thrive in the digital age. Of course, one way to do that is to study everything that Kodak did in response to the emergence of the digital era, and avoid it. Rather than resist digitalization, Foto.com has embraced it, and found ways to leverage digital technology to produce services and products that have captured the imagination and loyalty of their growing customer base.
The firm is based in the art capital of France, with offices in the United States, and it specializes in digital photo products and Internet applications. Its stated mission is to improve access to digital photo products and services "by applying new thinking and ideas to create simple, valuable, and trusted online experiences." Our investigation of the company suggests that this is true.

They have designed their site to enable customers to transfer their photos for printing, and then receive their prints a few days later. One of their signal products is a photo book that can be customized to match customer preferences, or the occasion at which the photos were taken. They also offer a wide range of personalized photo products.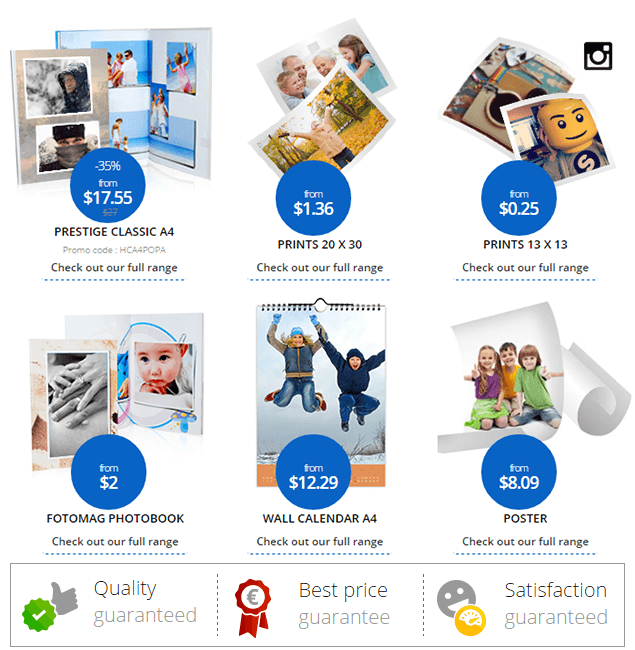 The firm has become a market leader in its field, and delivers its products worldwide. Their industrial facilities utilize cutting edge technology that enhances both quality and efficiency, with an ability (looking at just one example) to product 3 million photos per day using Fuji minilabs recognized as the highest quality now available, along with professional photo finishing paper from both Kodak and Fuji. And even if you don't want three million prints of something, that kind of capacity means you won't be waiting in line very long, if at all.
Featured Products
First and foremost, the company takes pride in offering its personalized photo books to the market. This marquee product is offered in numerous styles, and the firm has produce proprietary editing software that is a pleasure to use, to empower you to layout you images in precisely the manner you wish, and with any number of specialized effects (which we'll get into later).
The firm produces a hardcover version of the photo book, a "pop" photo book that incorporates quite a bit of cultural elan, a deluxe version for deluxe people, an Eco version for the environmentally conscious, and a "pure photo" photo book for the photographically obsessed.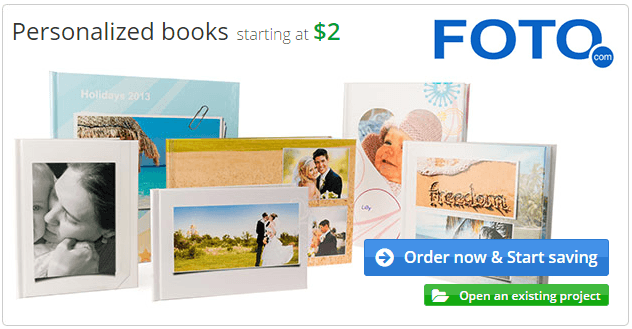 The firm has developed its own editing software, which it offers free to enable users to produce their own tailor-made scrapbooks for the company to print. The application has a clean, responsive interface that makes designing a scrapbook into a veritable pleasure. We suspect that going through the process makes believers out of many customers, leading them to return with future images.
Most photo scrapbooking apps, by the way, run for $40 or so, making this free download into quite a deal. Of course, it's designed to be used with the company's own printing solutions, but as we'll see, the prices there are reasonable as well, so you may not mind this limitation.
And for more adventurous photo-editors, the firm offers Panstoria Artisan 4 and MyMemories design applications as well.

Rotating, resizing, aspect ratio, and repositioning images in the photo book editing software are all supported and intuitive. Conversion to black and white for a historical effect, or sepia for a more nostalgic feel, is also possible. And when you finish editing, you can browse a 3D presentation of your photo book in a sun-filled computer graphic kitchen. You can even add more complicated effects such as water ripples and blurring. And you can adjust the degree of such effects until you have exactly the look that you desire.
Once we move out of the book section, we find the company offering a line of cards, calendars and stationary, any and all of which can be customized to the client's satisfaction. Want a calendar featuring your 12 favorite pictures of your cat? They will produce it for you.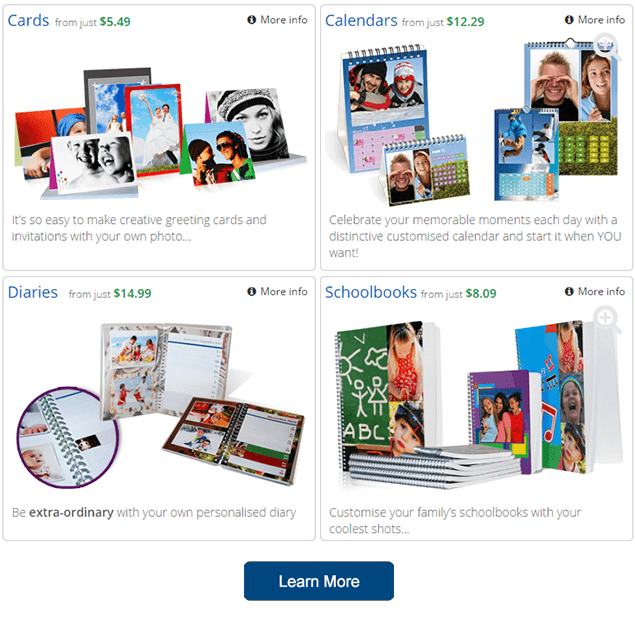 And once you have that photo book on your coffee table, and your cat's picture looking down at you from that calendar, it may be time to order greeting cards, postcards, and even personalized diaries and desk calendars to display pictures of family and friends (unless you want to stick with your cat). And while perusing your coffee table photo book, why not drink your coffee from a mug that has its own customized photo on it. The firm truly has positioned itself as capable of decorating its customers' lives with loving images.
Prices
The Eco photo prints are the least expensive, likely because the high-quality recycled stock they are printed on is less expensive than what is used for their matte and premium prints. If you're ordering less than 500 copies of an image, the Eco prints can be had for $0.13 per copy, Matte for $0.17 per copy, and Premium photo prints will be $0.19 per copy, The prices go down as the volumes go up, and drop to around $0.07 per copy for all categories once you start ordering over 900 copies per image. We find these to be very reasonable, especially for world-class quality.

Most of the photo books run between $12 and $30 depending on which version you buy, although the Jumbo Panorama book will set you back close to $70. There is an extra charge for images ordered in excess of a maximum number intended for each book. You should also be aware that a hefty $30.00 delivery charge applies to these items, likely because they are a bit hefty themselves.
Calendars run between $12 and $30 dollars as well, and those diaries, which seem like a great gift idea, run between $12 and $15. The remaining prices are in line with these and are reasonable, and the delivery costs are usually in the $4 to $6 dollar range, but are much higher in some cases, which you should be alert to.
Criticism
Most customers appear to be somewhere between happy and very happy with the company's services and products. What criticisms there have been have come from photo design experts who have noted some limitations in the high-end embellishments that their software supports. Other users have lamented that the firm has insufficient Facebook support. Beyond those gripes, however, the overall response has been a collective thumbs up.
Customer Service
While many of us, mostly based on habit, still consider it easier to drive our digital memory sticks and cards down to a local superstore for printing, it is actually easier still to visit this sort of specialty website, click and drag our photo files, and order online. This company's user-friendly website certainly does make that as easy as possible.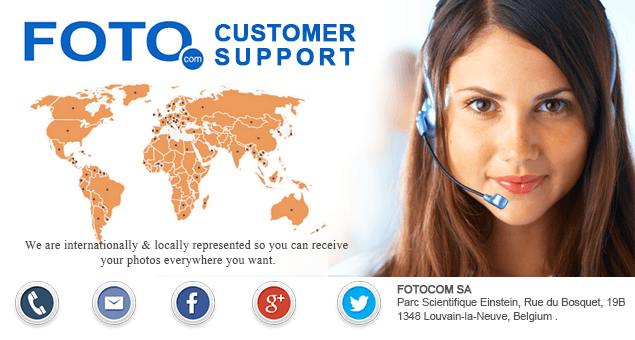 The firm offers order tracking, a secure ordering and checkout service, and customer service by phone or by chat. They also work very closely with customers who encounter technical difficulties in connection with the highly technological nature of their business. The result is a fairly seamless customer experience, with the technical difficulties handled on their side, and not yours.
Final Thoughts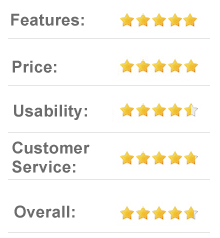 If you are in the market for a high-quality photo service company, and in particular are seeking support in producing your own customized photo books, Foto.com should be high on your list. Customers report that the software experience they offer for creating a photo book is pleasant and effective, permitting them to quickly and smoothly navigate your pages, and lay them out on the photo book.