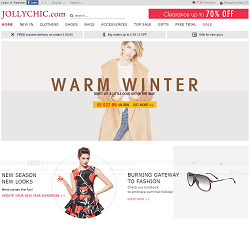 As an SEO consultant, I work from home most of the time, which means I usually just wear a T-shirt and jeans. But I also live in a house with three women – my wife and two teenage daughters – so I know a bit about buying clothes online.
For one thing, I know online shopping is often a gamble. Finding the right size can be a difficult, since you aren't able to try anything on beforehand. On top of that, sometimes returns can be a real hassle.
My family and I tried shopping at JollyChic.com. After a few months, and several purchases, I can safely say Jolly Chic is a great online retailer for women's clothes. Check out my full review below.

About Jolly Chic
Jolly Chic is an online retailer based in China. They offer a wide variety of women's fashions, from all seasons, with a regularly rotating stock. They specialize in two things: Deep discounts and lots of sales.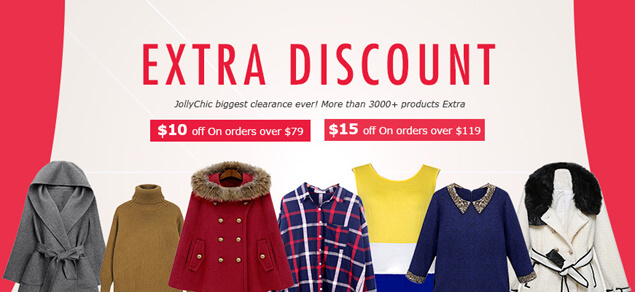 Top Features of Jolly Chic
Jolly Chic is all about the latest fashions at the lowest prices. According to my sources (my wife and daughters), the site doesn't have many designer brands, but the clothing is still very fashionable. No matter what time of year, you'll be able to find selections in the following categories:
Jackets and coats
Dresses
Skirts
Swimwear
Lingerie
and more

One of the more interesting features of the site is the recommendations section. Similar to NetFlix, the site attempts to predict what you might be interested in. You'll find obvious choices – if you're looking at a gray sweater, the site will suggest other gray sweaters, for instance. But the site will also suggest some unorthodox options, too, such as different types of clothing made with the same material. The overall effect is like having a virtual shopping assistant!
Aside from general clothing, there are also three special categories: pajamas, kid's clothing and wedding dresses. The kid's section currently has mainly winter clothing for toddlers, including many Christmas themed items. This section changes with the seasons, however.
The wedding section was particularly interesting because almost all of the dresses were under $100. While buying a wedding dress online isn't for everybody, the fact the section exists at all was actually pretty impressive. This is a site dedicated to deals on everything a woman could possibly wear.
Jolly Chic Prices
Regular prices are lower than what you'll typically find in stores. Light jackets are in the $10 to $40 range. Low heeled winter boots are from $10 to $80. Handbags are about $10 to $40.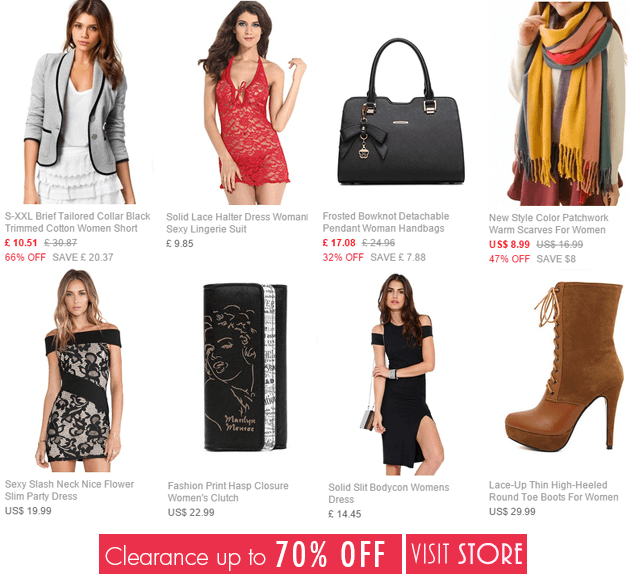 I'm certainly not an expert on women's clothing, so I turned to my wife and daughters for additional info. Here's what my wife said about the prices:
"They really are very low. You wouldn't find a ten dollar handbag in a store. Well, you could, but it wouldn't be nearly as well-made as what they have here. All of the prices are really low. I assume it has something to do with them being located in China, or not having a retail store. I don't know, but I've been perfectly happy with the clothes. And so have the girls – they're certainly more picky when it comes to fashion than me!"
Constant Sales
Jolly Chic isn't just about low prices. They're also all about sales. Like any clothing store, they have sales related to each season – where the biggest discounts will be at the end of the season. Unlike clothing stores, however, they don't have to completely overhaul their inventory with each season. Shop for swimsuits in winter and coats in summer, and save big.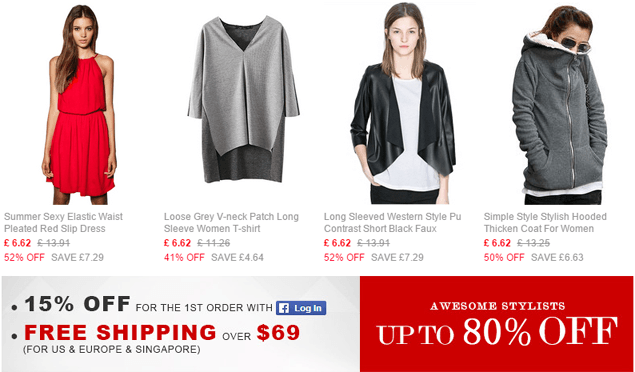 Jolly Chic also has a dedicated page on their site devoted to the Top Sales. Inventory rotates on this site as the biggest sales come and go.
Important! There's also a way to earn 15% off your order if you use your Facebook account to log into to Jolly Chic. This is a pretty big (albeit one-time) discount, and it sits alone on the Top Sales page where it's easy to miss.
Jolly Chic has all sorts of special offers along those lines, although they're on the front page so you'll find them right away. They offer free express shipping on orders over $69 (orders must be to the U.S.). If you register an account, you'll get a $5 credit toward your new order. You can then get another $5 credit simply by verifying your email with Jolly Chic.
You can order with an app on your iPhone or Android, and if you do you get an instant $5 off. There are additional $5 and $15 discounts for logging in on the app.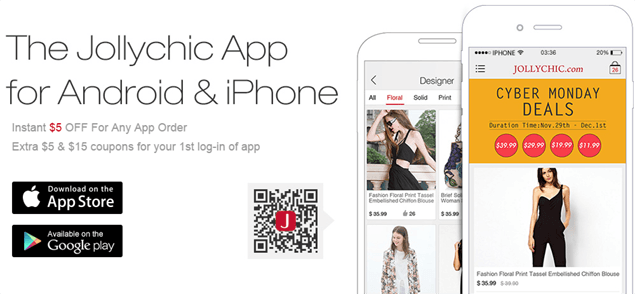 They also offer a sliding scale of savings. For orders over $79, you get $10 off. Orders over $119 get $15 off, over $399 get $30 off, over $599 get $50 off and, if you're really adding to your wardrobe, if you order more than $999 worth of items you'll get a $90 discount.
Jolly Chic accepts credit cards, PayPal and direct money transfer. Personally, I always use a credit card when ordering online, since it offers a lot of additional protections other forms for payments do not.

Customer Support
Anything you order can be returned for any reason within seven days. Simply fill out a form on their website then ship the items back. You can choose either store credit or a full refund.

To be honest, there's not much more needed when it comes to a clothing store. Ordering the wrong size is a common problem when anyone first orders from an online store. Usually you can see how the items in the first order fit and adjust your next order based on that, while returning any items which don't work.
Criticism
Sizing is an issue with basically any online retailer, simply because you can't try the clothes on before you pay for them. Sizing is also the biggest complaint found online related to Jolly Chic. Many people found their items were too small. While I understand these concerns, I don't think this is entirely Jolly Chic's fault. My wife explains:
"While it'd be great if the same size meant the same thing everywhere, that's just not how it is. I'm not going to just tell you what size I wear so you can put it in your article, but the same numbers can lead to very different fits for me depending on the store. Being that these people are in China, and sell stuff all over the world, the sizes are probably going to run a little small. Ha ha – not that we're a bunch of chunky monkeys here in America, just that that's how international sizing stuff works."
The women in my house advised to go about one size bigger than what you're used to. The consensus was that, yes, it can be a pain to return items, but once you understand Jolly Chic's measurements you should have no problems. The savings make up for the inconvenience.
Final Thoughts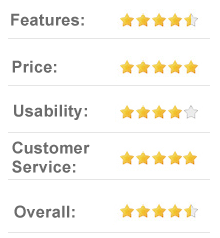 My wife and daughters have been happy with the clothing and I've been happy with the savings. I'd call Jolly Chic a win-win. As long as the sizing is taken into account, shopping is pretty easy. The constant sales and regularly changing selection really encourage regular visits to the site.
My wife and daughters check in a few times a week, and order a few items at least once a month. To be honest, with the amount we're saving, I'm glad they enjoy Jolly Chic. Our family gives it our highest recommendation.