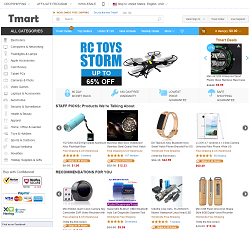 When it comes to consumer electronics, lots of stores open and close hoping to be typical retailers. But what they don't realize is us buyers want something more than the typical experience. We need them to have a unique angle that benefits in some way or we'll just shop at our normal spots and not worry about risking dealing with new companies.
While I originally didn't quite understand where Tmart was coming from, I gave them a shot and everything went fine. From then on, I've watched them improve their online shopping experience until they've become one of my top favorites. As you read along with this review you'll begin to understand why and curiosity is definitely going to capture you. Don't resist it. Give Tmart.com a fair chance to become your favorite as well.

About Tmart.com
Distinguishing yourself amongst many other giants in the consumer electronics industry is not an easy task, but Tmart has managed to pull it off well. First off, the presentation of the website is a extremely professional design that keeps the user experience in mind. Not only do I enjoy interacting with the site without complication, but it just feels good to look at it. Many e-commerce stores just can't figure out how to design their sites.
Tmart claims, and I agree, that they have carved out their respected position in this products industry by having a larger selection of higher quality products at more competitive prices. In addition, they offer pre-sale support and after-sale services, which most stores won't. Many stores want your money and their done with you. Tmart.com wants your loyalty and dedication and takes pride in their business. Once you start using this, you can feel the truth of this statement through every step of the buying process.
The level of admiration I have for Tmart's ambition makes me happy to purchase with them. They are arguably already among the best in Hong Kong, but they intend to take over the international market as well. They've started by offering free worldwide shipping, which I never complain about when ordering! Their mission statement describes my experience with them. They mean to provide the highest quality products at the lowest price, with fast and efficient turnaround including the most honest and efficient customer support possible.

Top Features of Tmart
I'm not going to waste your time telling you about the features we've all come to expect from stores such as sale items or holiday price reductions. There are, however, some features that you'll be interested to know about that can help you feel secure and comfortable in your dealings with Tmart.com.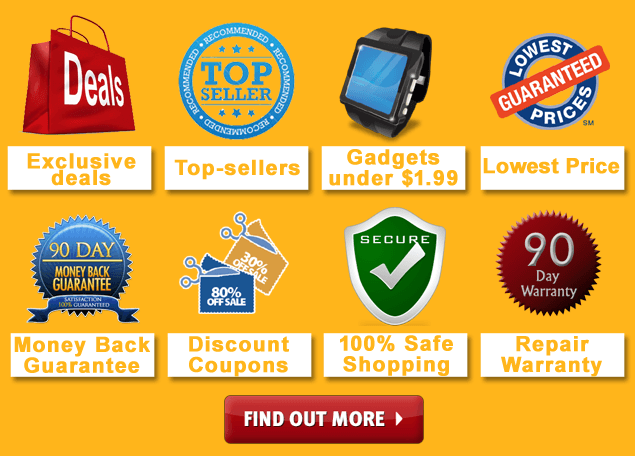 Not many stores offer price-matching or honor coupons from other stores. And even among those that do, they won't refund you the difference days after you made your purchase. Tmart won't let you try to cheat them and show them a low-cost on a used item or a sale price elsewhere, but they will most certainly honor any normal priced offer. It's not always worth worrying about a dollar here or there, but sometimes you find a significant price difference. Take advantage of this lowest price guarantee!
So many stores will sell you an item and then demand that you return it to the manufacturer instead of to them. That's a serious annoyance that Tmart.com simply doesn't set on your shoulders. They actually take it much further for our benefit. Any item that breaks within 90 days can be returned for an exchange or refund as long as it's obvious you didn't mistreat it. They also cover the cost of return shipping.

Even better, if within 180 days a product breaks, you're still covered by the warranty which states that you can send it back free of charge to have it repaired or possibly replaced. After 180 days, Tmart will still help you by collecting your item and returning it to the manufacturer on your behalf. That's some serious customer service and satisfaction guarantees.
Tmart Prices
As previously mentioned, Tmart will honor the lowest price you can find online, if they don't already sell for that price. There's not much more to say. You will receive the lowest price with Tmart on whatever electronics you're looking for.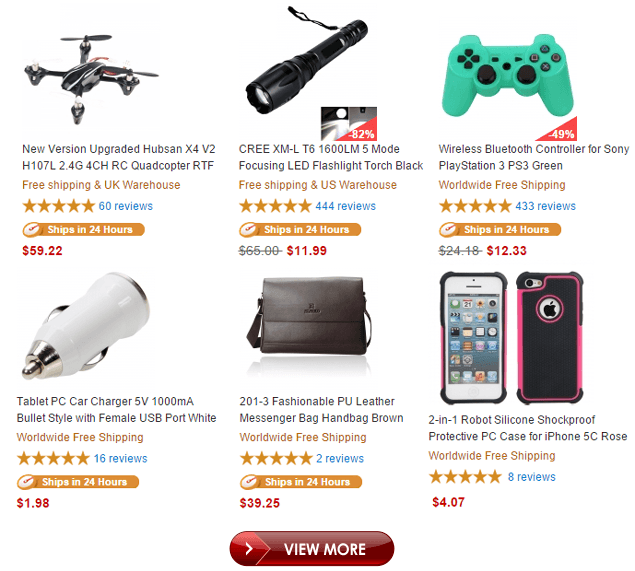 What's impressive is the ability to pay with countless payment methods, including Visa, Mastercard, American Express, and Discover. That's to be expected, but you also have the option to pay through Paypal, WebMoney, MoneyBookers, Qiwi, and other international payment options as well. I love using Paypal when I have the option because it means I don't have to go dig my card out and type in a ton of numbers. I can just punch in my password and it's done!
Not only are those payment methods very secure and trusted by consumers, but so is Tmart. Don't be fooled into thinking that you're information is safe just because the payment method is safe. The website must be secure as well, and Tmart employs a full secure server software (SSL) that encrypts all of your information. Who you are, your payment info, what you ordered, and your address are all kept safe from prying eyes. Even if a hacker was able to find the information, it would be scrambled and unreadable. That, my friends, is safety.

Criticism of Tmart.com
It's funny to read the criticism about Tmart because the good and bad reviews all say the exact same things. Let me explain and you'll probably get a laugh too. For instance, one review will be 1-star out of five and say "the shipping took longer than normal because it came from Hong Kong." And then the next review will be 5-stars and say "I didn't care that the shipping took a little longer because it was free!"

The same goes with returns. Someone will say negatively that their item broke and they had to return it for free and get a new one. Then right after, there will be a positive review saying the exact same thing. That's the beauty of Tmart. Any possible negative experience is turned positive, and then it's up to the customer to decide if they want to be angry or happy.
Customer Support
I've mentioned the incredible support above, including the lowest prices, the 90 day money back guarantees, and the 180 day free repair warranty. Even the secure shopping can be reiterated. But there's more to the Tmart customer service experience than just that.

There's nothing I appreciate more than an extensive FAQ and knowledge base that already answers my questions. I hate emailing and calling customer support for a typical question. Tmart feels the same way and has a very extensive FAQ for us to search through.
In addition, for those of us who don't like calling, you can use the Live Chat feature to speak to someone digitally so you can still carry on with your life without being glued to a phone. Since they are stationed in Hong Kong, it's not a convenient or easy call, but you can still reach out to them that way if you'd prefer.
Conclusion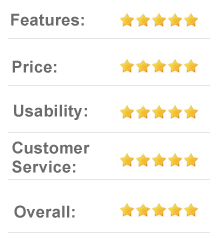 When I'm looking for a certain type of electronics product from the guys who manufacture it without paying for international marketing campaigns and other costs, I go to Tmart.com. The prices are always much lower, without some brand name sticker slapped on it. I don't care because it's literally the same product and the extensive guarantees have me covered just in case. I save time and money now and do most of my shopping with Tmart.com.