Ncrowd.com Review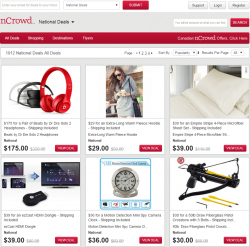 There are challenges associated with small businesses as a consumer and an owner. I don't typically trust word of mouth. My interests seem to be more peculiar and less influenced by the popular attitude. So when I want to try a new restaurant or entertainment option, the only real barrier is cost.
I suspect the same is true for small business owners as well. The cost of advertising to new customers and making them aware that you're even there is problematic. Ncrowd.com has risen to provide a unique solution to this problem. Bookmark the site and come back to it every few days and you'll see what I'm talking about.

About Ncrowd.com
This goes both ways, but it's easier to talk about Ncrowd from the perspective of a business owner. It'll make sense how it benefits regular folks like me as well. Ncrowd calls themselves an online customer acquisition program for local merchants.
To cut through the flashy language, it's basically a coupon platform where a person buys a deal in advance and is given a voucher that can be redeemed at the store. These deals may cost $50 but will be worth $150 total in products or services. The merchants cut into their profits or even take a loss in order to reach more customers, who hopefully will become repeat buyers.
The power of Ncrowd.com comes in that, instead of business having to attract its own customers, it can become a part of the vast collective of local businesses on this website and share the marketing reach. There's been times where I've been specifically hunting for a coupon to one store and discovered a different, unrelated one instead and ended up shopping there. That's what makes Ncrowd awesome for buyers and sellers.

Ncrowd takes this even further and uses it's own social media reach, press packets, and other abilities to help advertise your business as a part of their proprietary Automated Internet Marketing engine. I imagine marketing online is pretty time consuming and the thought of outsourcing the entire project to another company is tempting for a business owner.

Top Features of Ncrowd
The entirety of Ncrowd all functions the same and is very simple to understand and use. I love that it's not complicated. We've already talked about how it works, so let me tell you about the categories that these deals are organized in. But before that, let me explain the most convenient feature of all.
I'm not a technical person and I don't know how they do it but Ncrowd automatically knew what city I'm in and only showed me deals from my hometown. That's great and saved me time having to narrow down my search. But let's say I want to go on vacation to another city. I always appreciate a good deal no matter what, so I can redefine my location to my destination city and pre-purchase vouchers so I can enjoy more eateries and activities while I'm there. It's that awesome.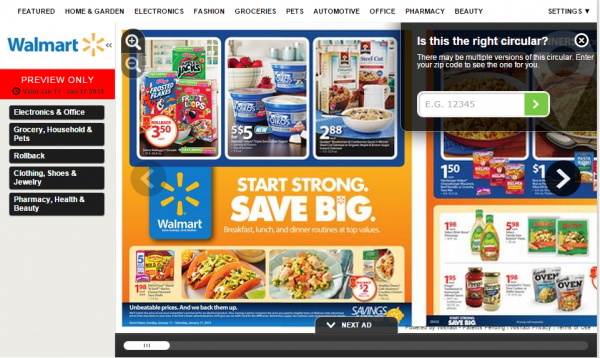 The first category of deals is called Local. Think of it as meaning local activities and services and it'll make perfect sense. Things like restaurants, sporting events, salons, car repair, hiring a photographer, and other similar items are all listed under the heading called Local.
Next up is the Shopping category. Essentially any product that you would purchase and take home with you can be found here. Clothing, toys, electronics, jewelry, pet supplies, and anything else you can think of is all contained within this category.
Finally you'll find the section that I look at and fantasize about the most, which is called Destinations. It's all about vacation packages in any region of the United States, to Mexico, and anywhere else international. I'll mention the Coupons category as well, which isn't really a deals section but just a place to display discounts that you don't have to purchase to redeem.

Ncrowd Prices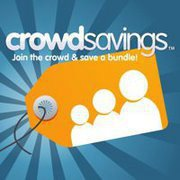 I'd say that talking about the prices on Ncrowd would be difficult since each deal is different, but they can all basically be summed up quite easily. As I've looked around on the site for months now, I've yet to see a deal that wasn't at least 40-50% off. There are plenty of deals that have even deeper discounts.
The way it works is that you find a deal you want and you pay for it. Ncrowd probably keeps a cut and then pays the local business in advance. Once this deal is done, your account will be awarded the voucher that you can print off and take into the store. You can set it up to receive email alerts when you're voucher is ready but it shouldn't take more than a day.
Heads up, this isn't a negative but you should know that the value of your voucher is the value of your voucher. You can't receive change back on one, like if you spend it at a restaurant and buy less food than the voucher was intended for. Spend it all because you're likely getting twice the value out of it anyways. Take a friend if you need to!

Criticism of Ncrowd.com
I always search for any warning signs about a site or company before I start doing business with them. In the case of Ncrowd, I only saw the same people leaving the same copy and pasted complaints across several websites. The complaints all had to do with the local businesses and not Ncrowd themselves.
For instance, someone paid for a service and the merchant didn't want to honor the voucher even though they registered their business with Ncrowd and listed the discount themselves. That's not Ncrowd's fault. There are some complaints where vouchers never appeared in the person's account, but was easily solved.
There are other instances where a merchant shipped the wrong item or the customer wasn't satisfied with the quality of the item. Again, these are negative reviews about the local merchants and not Ncrowd's service itself. I've even seen situations where Ncrowd refunded buyers due to local merchants not holding up their ends of the bargain. I feel pretty protected when using this site, myself. I've yet to have any problems with them.
Customer Support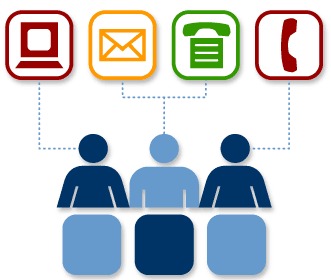 Don't be alarmed when you browse to the typical "contact us" page on the Ncrowd.com site. It's pretty generic and basically offers you an email address and phone number where you can reach them and lists their support desk hours. These hours are Monday through Friday from 9 AM to 5 PM Easter Time.
However, the real support section is in your account after you login. Here you can access the knowledgebase, FAQ's, submit a support ticket, live chat, and more. All of the support functions you'd expect to find with a company are here, but you won't find them until you register a free account.

Conclusion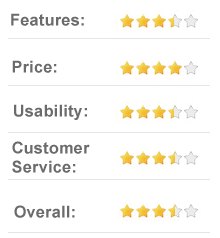 You can find exactly what you're looking for or discover new activities and places to shop through Ncrowd. Most beautifully you can enjoy these services and products at a very steep discount, on average usually 50% off. Yes, sometimes I buy vouchers I never set out to buy, but that's only because the deals are so good.
As a normal customer, I love Ncrowd for hooking up with all of these businesses and getting me cheaper deals. If I ran my own business, I'd link up with them in a heartbeat and I'm sure I'd find tons of new customers pouring through my doors. You can't beat it.