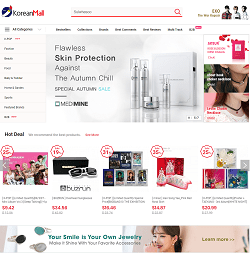 In the decades since its tumultuous founding, South Korea has blossomed into a cultural powerhouse. From their unique cuisine to the international phenomenon that is K-Pop, South Korea has developed a style all their own. Some of the most exciting companies today operate out of this small Asian nation.
But where can you find these styles? Even in our increasingly-connected modern era, international shopping is tricky. It can be extremely difficult to find products from Asian countries. Supplies are often inconsistent at the best of times. To top it off, there is always the danger of getting a cheap knockoff instead of the item you paid for.
Fortunately, there are websites like KoreanMall. With their wide selection of goods and convenient webstore, KoreanMall is one of the best options for importing Korean products to the US.

About KoreanMall
KoreanMall is the leading online shopping site of South Korea. After racking up success after success in their home market, they've set their sights on the rest of the globe. They are one of only a handful of websites bringing the culture and products of Korea to the international community. To that end, KoreanMall ships their products worldwide. Their site operates in 14 different languages.
KoreanMall is one branch of a larger family of businesses, owned by parent company YarnTree. YarnTree was founded in 2007, with headquarters in Seoul. Today, they own a host of successful businesses, including SocksKing, Braincore, and Dindin Cloud. Braincore is a tech company, which sells banking and e-commerce software for businesses of all sizes. Dindin Cloud is also a tech company, specializing in cloud computing and storage.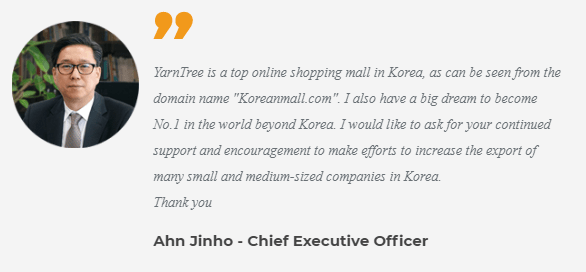 YarnTree is committed to showcasing Korean products to the world. They act as a retailer and distributer for other Korean businesses. Smaller Korean businesses can use YarnTree's expansive platform to advertise and distribute their products to a much wider audience than they could on their own.

Products
KoreanMall is one of the most convenient sites to find clothing from Korean designers and brands. You'll find a wide variety of men's and women's clothing, in styles taken directly from Korea. Browse the latest designs from brands such as KooRoo, Fromb, and REMEMBERCLICK. As they are committed to fighting counterfeiting, you can rest assured that any garment you find on KoreanMall is the genuine article.
Please note that the garments you find on KoreanMall.com will be sized using a Korean sizing system. A women's size "Small" will be very different than what US customers are useful. Most garments include a handy sizing chart in their item description.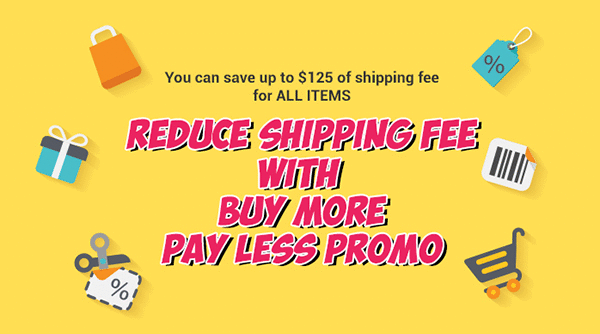 After you've picked out a new outfit, check out KoreanMall's selection of Korean jewelry. You can find rings, necklaces, earrings, watches, and more, in styles to suit every taste. These items cover a variety of price points, from inexpensive costume jewelry to expensive collector's pieces.
KoreanMall also offers a wide range of cosmetics from Korean manufacturers. These include ingredients and formulations unlike anything offered by Western companies. Choose from products from brands like Skinfood, Laneige, Mamonde, Etude House, and Iope.

One of the best ways to experience a different culture is through its cuisine. If you're interested in trying new foods, you'll find plenty of unique tastes to sample in KoreanMall's foods section. Here, you'll find both traditional favorites and new experiments. The site includes staples like tea, spices, and rice products, as well as exciting new snacks and chips. Relax with Hanulbaragi wild rose tea, or snack on Kimnori brand seasoned seaweed strips. If you're feeling particularly adventurous, try some JS canned abalone. Whatever your preference, you're sure to find new and exciting treats.
For the nerd, the collector, and the young at heart, KoreanMall also sells a number of toys and games. These include items from Korea, China, and Japan, which can be difficult to find in the US. Featuring products from Bandai, Chamberart, and Pororo, the dedicated fan is sure to find what they're looking for.

One of KoreanMall's biggest claims to fame, particularly for international customers, is their selection of K-Pop music and memorabilia. Outside of specialty importers, K-Pop merchandise can be very hard to come by in the Western Hemisphere. KoreanMall offers a convenient site to purchase genuine memorabilia from your favorite K-Pop bands.
They feature music and gear from all of the top bands, including EXO, BTS, and GOT7. You can find special edition albums, posters, trading cards, and other items which are unavailable in the US. For fans concerned about supporting their favorite group, any album purchases will be counted toward the Hanteo and Gaon popular music charts.
Payment and Shipping
Paying for KoreanMall orders is smooth and efficient. The site accepts most major credit cards, including Visa, Mastercard, American Express, and JCB. They also accept electronic payments from Alipay, Paypal, Tenpay, and UnionPay.
As is typical of international shipping, KoreanMall estimates that orders will take 7-14 business days to arrive. Due to the various difficulties involved in international shipping, they cannot offer any expedited shipping options. Customers are also responsible for any local customs fees that may arise during the shipping process. For your peace of mind, each order comes with a tracking number that you can use to monitor the progress of your package.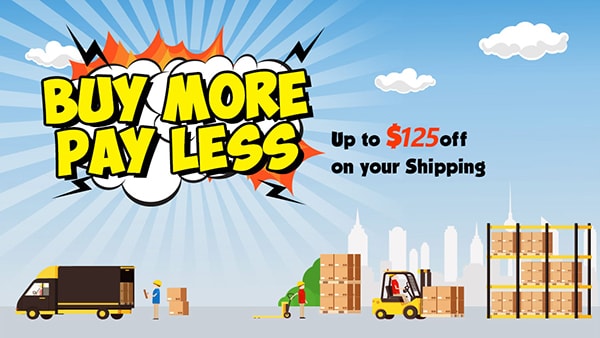 KoreanMall's shipping prices are generally competitive in their market. At the moment, they are offering free shipping on orders over $69 and under 3 kg total weight, through the end of 2017.
Note that certain extremely popular items may take more time to process and ship. In particular, major K-Pop releases can cause issues with order processing. KoreanMall estimates that K-Pop albums will take 7-10 business days to process, depending on the suppliers' stock levels.

Returns and Refunds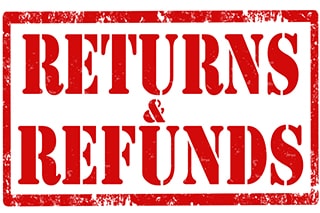 KoreanMall offers a comprehensive return policy on their products. Refunds must be submitted within 15 days of receiving your package. Depending on the reason for return, there are requirements for what condition you must return the item in. Their customer service page has a comprehensive chart to explain their requirements. Once you submit a request for refund, KoreanMall estimates at most 48 hours for a request to be processed.
With your return, KoreanMall offers multiple options for processing any accompanying refunds. For defective items or incorrectly-sized garments, replacements can be sent once the original items are returned. Additionally, if you want to put your payment towards other products on the site, you can request a voucher for store credit. If you would rather just get your money back, KoreanMall offers full refunds for all products.
KoreanMall is committed to only selling genuine Korean products. They take the scourge of counterfeit goods very seriously. To combat counterfeiting, they've instituted a 200% refund policy. If you receive a knockoff or counterfeit item, you will receive double the purchase price on any KoreanMall product found to be faked.

Issues with KoreanMall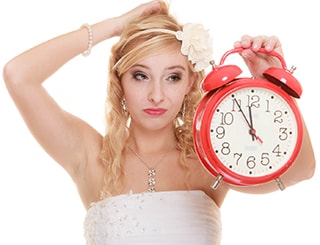 Despite KoreanMall's best efforts, some customers have experienced issues with their service. The most commonly cited issue is slow delivery of products. International shipping is still a difficult endeavor. Even today, orders sometimes take longer than expected to arrive. Particularly popular items, like newly released K-Pop albums, have also experienced significant delays in shipping.
Some customers have also reported receiving the wrong items when their orders arrived. To be fair, mispacked orders are a possibility for any online store. However, the long wait times involved with an international store like KoreanMall make sorting out any mistakes that much more frustrating.
Final Thoughts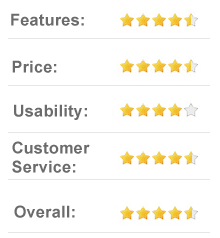 All in all, we can heartily recommend KoreanMall.com. For dedicated fans of Korean culture and products, there really is no substitute. The site itself is fast, responsive, and always brimming with new items and fantastic deals. Their double-money back guarantee is also a relief for those concerned about receiving counterfeit goods.
We did come across some minor complaints. Shipping can be slow, especially around major K-Pop releases. However, such issues are inevitable when sending packages halfway around the world. If a problem does arise, KoreanMall's customer service team is there to make things right.
Diehard K-Pop fans will love KoreanMall's selection. Few sites offer so many exclusives, limited editions, and collector's items. They also offer some of the lowest prices around. Best of all, your purchases are guaranteed to support your band and help them climb the highly competitive K-Pop music charts.
KoreanMall.com is an excellent choice for the westerner looking to import Korean goods. As long as you understand the realities of international shipping, you'll find a wealth of culture and style to explore.