ModCloth.com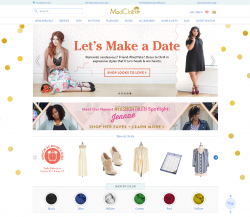 Fitting in while being unique is difficult. Creating your own style is impossible if you go shopping at the mall or department stores. You inevitably run into someone wearing the same outfit. ModCloth solves this problem very cleverly in several ways so you can be you (and nobody else!).
The two best ways to define an original clothing style is to shop around second-hand stores, scouring endlessly through vintage and retro outfits, or to pay a designer to go through all of the efforts to create you a one-off dress, for example. Nobody really has the time or can justify spending the money on custom designs. ModCloth comes to the rescue.

About ModCloth.com
The story behind ModCloth makes you want to shop with them because it's just so sweet and inspiring. To make a long story short, Susan and Eric Koger were high school sweet hearts. Susan had a passion for going to flea markets, thrift stores, and second-hand clothing shops to find incredible and forgotten pieces of clothing. Eventually, she had to start selling off some of them because she kept buying more.
That's when ModCloth.com was born. Susan was on the cutting edge of the vintage, retro, and independent clothing scene. With Eric's help, they began selling these awesome finds online to other passionate fashionistas. Soon, independent clothing creators began popping up and the Koger's reached out to them to help connect buyers and designers so that everyone could benefit from the arrangement.
The rest is history! No other clothing store collaborates with its customers and suppliers the way that ModCloth does. You aren't stuck buying what they have, but can even request certain styles and designs. You'll understand what I mean when you read the next section below.

Top Features of ModCloth
I say top features instead of top products because we know what the products are at this website. They are top of the line, mint-condition clothes from ages past and new clothes designed to mimic old styles. The amazing part is how all of this comes together, including you as an integral part of the store's operations.
You can find plenty of one-time-only dresses, accessories, shoes, t-shirts, and more to purchase. This is possible due to ModCloth's regional teams constantly going out into the community and finding these interesting pieces. That saves you time and increases your area of searching, all from the comfort of your couch.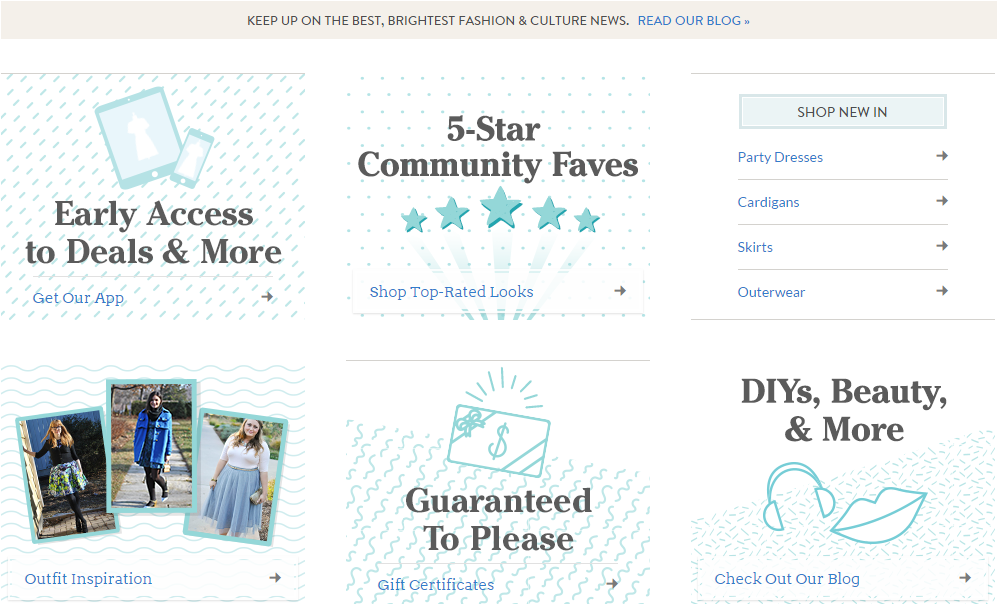 The most interesting feature to me is that ModCloth connects with independent designers. Producing clothing is not easy, is expensive, and very time consuming. Designers need to know there is a demand for their creations before they set out to create 100 of them, for instance.
You as the buyer can vote on or commit to purchase theoretical designs on the website. When enough people agree that a design is so attractive that they want one, the designer can then set about creating them and ModCloth will stock them! This is what they call "democratizing fashion" by letting you get involved in a voting process. This is the "Be The Buyer" process on the website that you should definitely check out.
Beyond clothing, bags, home décor, and other vintage goods, ModCloth also has a blog that constantly has gift guides, style galleries, design inspiration and more. I like to go through the galleries and see how different pieces can fit together and take notes. Then when I'm ready to order I can recreate some of the outfits. You can even get their mobile app to receive exclusive deals and coupons.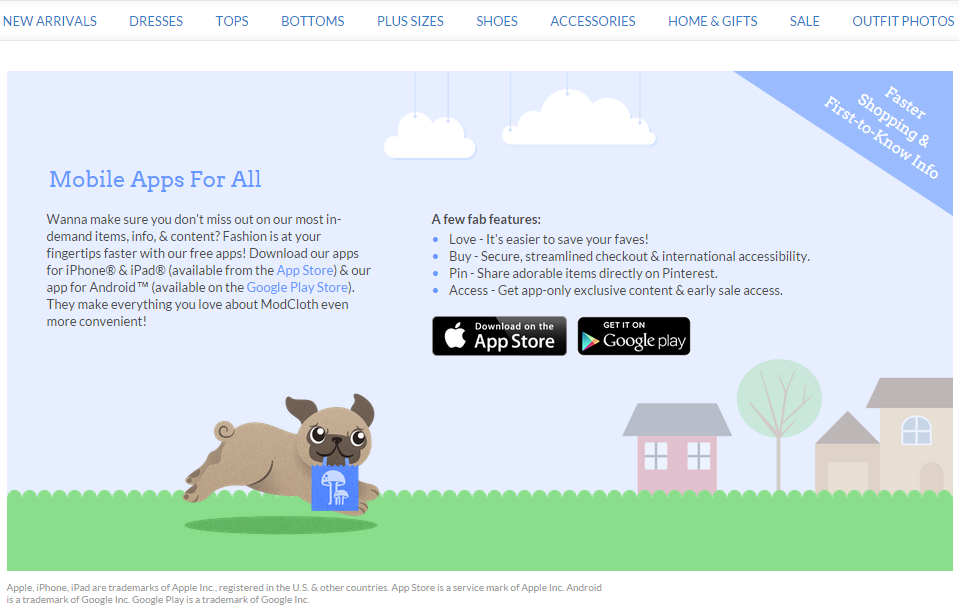 ModCloth Prices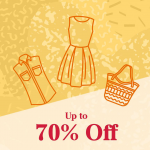 Due to the incredible number of products featured in this store, it's impossible to talk about individual prices. But I can tell you from my many years of shopping in high-scale stores, department stores, luxury boutiques, and any other type you can imagine that these prices are beyond reasonable.
On top of the already lower-than-average prices, sales are constantly being run. Most places will place items on sale that they can't get rid of, but not with ModCloth since they only carry what people vote for. Right now, the most in-demand pieces from the year are at a full 25% off.
To give you a better idea of pricing, there are entire categories dedicated to dresses below $50, outerwear below $100, accessories under $20, and more. While most items hover in those ranges, you can find more complex and sophisticated designs costing upwards to $350. I know my friends and I have all happily paid that price for the right outfit at other stores. I stand by my statement that these prices are very reasonable.

Criticism of ModCloth.com
There are a few complaints concerning ModCloth out there, some that are valid and some that have to do with people not paying attention. One person was upset when they weren't able to return or exchange a one-of-a-kind vintage item, due to the fact that it is the only one available. These items are all labeled "Final Sale" and buyers are reminded to double check sizes and details.
Others mentioned that clothing sizes are inconsistent. However, this is because you're buying from thousands of designers and manufacturers. That's why ModCloth offers free exchanges. Others have complained about shipping time taking as many as 8 days, which seems fairly standard to me for most anything unless you pay for special shipping accommodations.
Now, the valid complaint I mentioned is an interesting one indeed. I saw two examples where a customer noticed an item on ModCloth that was eerily similar to one stocked in Forever21, but it was more expensive. No conclusions could be drawn. It is known that Forever21 will copy independent designers works, produce in higher volumes, and use cheaper materials, all of which lower the price for them. It's impossible to know the truth and impossible for ModCloth to check every designer's designs against all others in existence.
Customer Support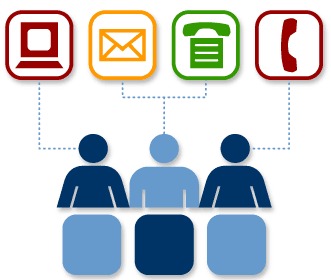 You'll appreciate the knowledgebase that ModCloth features in their support section of the website. Most questions that might have are already listed and answered, saving you time from having to contact them. I always appreciate any company that lists out these questions for us.
They also offer information on their guarantees, free exchanges and returns, a size and fit guide, and basically any other concern you may have. If you don't find what you need in this vast database, you have a few other options to get in contact with a live employee.
The most convenient is the contact form in which you can send the company an email message and wait on a reply that you can check at your leisure. If your concern is more urgent, you can reach out through a live chat so you aren't glued to the phone. But if you don't mind the phone, you can always call the customer care department through their toll free number.

Final Thoughts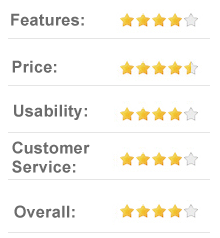 This company blows my mind in that we buyers can be a part of the process. We can cast our votes, suggest designs, and more, all which guide ModCloth and the associated independent designers on which items they should produce and stock. They can order the perfect amount of items, which keeps prices low because we don't end up covering the costs of overstock.
If you're a fan of independent styles, vintage clothing, and retro concepts, ModCloth has all of the clothing, accessories, and home décor you could ask for. Perfectly sculpt your homes and your own appearance by getting involved at ModCloth.com.