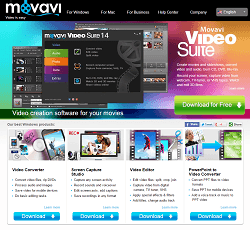 Spider-Man taught us that with great power comes great responsibility, and we have learned on our own that with great computing power comes great frustration. Movavi.com is a software company that relieves computer users of a great deal of their frustrations, particularly in the area of video. The company produces accessible, user-friendly software apps that enable video content creation – and the distribution of those creations – in any format, and on any device.
And the company partners with such big boys and Intel and NVIDIA to make sure that their products can utilize the latest innovations and cutting edge tech. The result is that users of its software are able to feast their eyes on the most recent features and the highest level of performance, and can do so on the latest equipment.

The firm's products allow its users to operate their own film editing booths, both for their own home video, and for live streaming events, including webinars, or YouTube video clips, that can be incorporated into your home video creations. You will also be able to convert files between over 180 different multimedia formats, offering a highly valuable solution to unreadable formats, and a super speed conversion mode will allow you to get this done fast.
And once you've produced your new video creations, or converted your older ones, the firm's software enables you to play them not just on home computers, but on your mobile devices as well.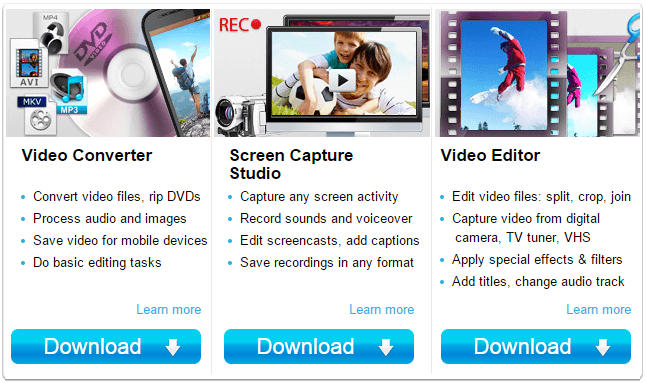 The company's website offers as a kind of mission statement the assertion that they want to make sure that "multimedia editing, conversion, and sharing are as easy to do as making a cup of tea." That is an aspiration we would love to see happen. For that reason, we have decided to take an in-depth look at this innovative company and its offerings.
Featured Products
The firm's flagship product is its Video Suite, a comprehensive video-making program that contains everything a user will need to produce home movies quickly and with a great deal of creative options. The Suite also supports the creation of video clips and slideshows, and will permit you to record video directly from your computer screen. Oh, and there's more – basically everything and anything you could imagine doing with video. The product also allows you to save online videos, convert videos and music to other formats (and the list of formats is exhaustive), and burn DVDs with video, music, and data. It's an all-in-one toolkit for creativity.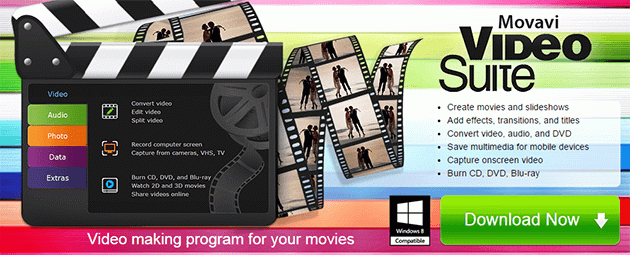 Once you have those basic skills down, you will likely be ready to go deeper into the Suite's functionality. That's when you will discover that the product enables you to split and join video fragments (the kind of editing that the professionals do), improve video quality, and apply special effects, among numerous other functions.
We found that, more important that the range of functions, the Suite's software was highly intuitive and user-friendly. It's built for novices, and yet it offers capabilities that go far beyond novice skills. You'll very quickly be amazed at the things you are able to do with you videos once you get started. Also, it is very absorbing. Like sitting down with a very good novel, make sure you have the time available to become very happily preoccupied.

Among the capabilities that this product unleashes is the ability to create professional-looking home movies that incorporate your own chosen sound track. You will also be able to turn your digital photos into slideshows. This involves nothing more than importing the photos, linking them in sequences, adding creative transitions and titles of your choosing, and overlaying music. You can even add professional-grade filters and other stylish artistic effects, including a video montage with music and titles. In today's world, everyone can have their own film editing booth.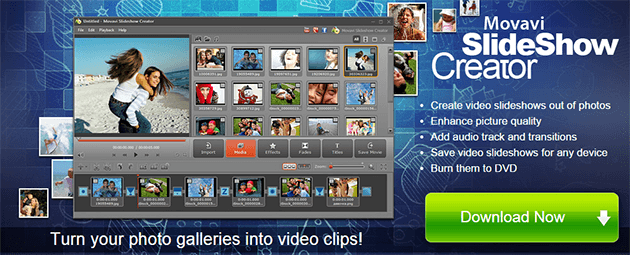 The firm also permits you to purchase narrower portions of the Suite, including their Screen Capture Studio, and their Video Editor, and they sell a separate Audio Suite, obviously directed to applications that are confined to sound.
Prices
The Video Suite costs $59.95, and if you are a business needing a business license, which offers additional commercially-oriented support, the price will be $99.95. The Audio Suite is usually $55.95, but is occasionally on sale, so consult the website to determine if a deal can be had. The Video Converter software costs $39.95, the firm's 3D media player costs$29.95 (again, occasionally on sale), and the firm's "Chiliburner," which supports the copying of blu-ray discs, DVDs and CDs, costs $29.95. Our survey of competing product prices has persuaded us that these prices are all quite reasonable.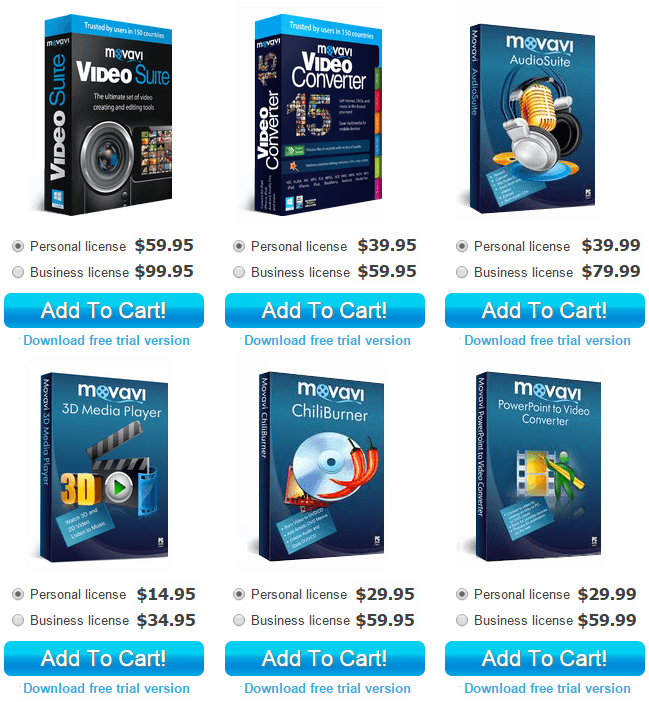 Criticism
We were not able to find much criticism to speak of. Most of the people who left comments indicated that the software supported all of the functionality that they were looking for, and then some. Commenters also were likely to say that their video files were no longer languishing unused, but were not being revivified thanks to the multiple capabilities provided by the software. If there were any complaints, they were that the software was so absorbing that users found that hours had gone by while they were editing their videos, leaving them a bit behind in their other tasks!

Customer Support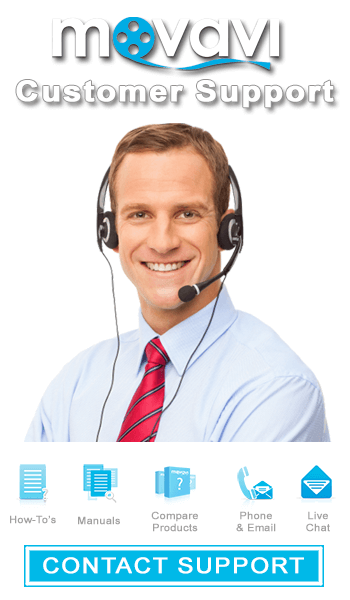 The firm offers chat and phone support, but the most useful resource for its customers will likely be the wealth of online video tutorials that walk you through every step of every function supported by their software. The software itself also provides a great deal of explanation and direction, and its intuitive nature makes navigating this brave new world of video capability easy as well. The software also supports customers by allowing them to digitize video from external devices, and even grab screenshots to add to the video creations they are making.
The firm even supports the creation of desktop wallpapers and screensavers, and goes a step further in this area by permitting you to create avatars with your favorite movie, TV, or cartoon characters.
But perhaps the greatest form of support offered to customers comes not from their traditional support staff, but from a software capability that allows video and audio files to be played without installing third-part codecs. Users will be able to simply open AVI, MKV, MP4, WMV, MP3, FLAC and other formats. You will also be able to upload movies and clips straight to social media sites, or to Amazon S3 cloud storage.
Final Thoughts
We take these videos of our children, our other loved ones, our friends, and of ourselves, and then we store them, but when it comes time to enjoy the past and its milestones and achievements, watching raw, unedited footage does not really do justice to the moments we have captured. It's far better to spend a bit of time learning the video editing techniques that are universally used in TV and movies, and that are not completely available to laypersons. Our memories certainly deserve at least the same production techniques that we expect from simple TV commercials, after all. And our evaluation of Movavi has persuaded us that the firm's software offers a one-stop, turnkey solution for all of the issues you may encounter in editing videos, including formatting, conversion, and storage. As a result, we can recommend the company' products both for personal and commercial use.